People of Faith: Rich Stearns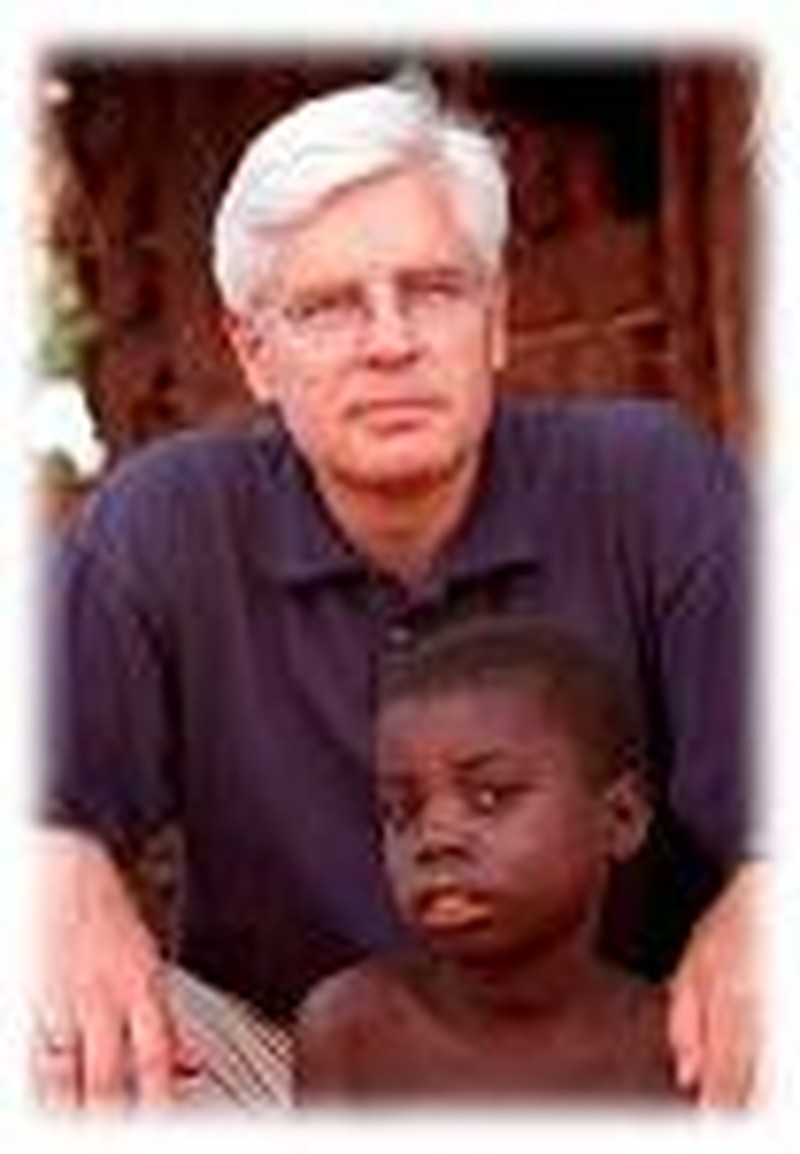 It may be the world's largest privately funded Christian relief and development organization, but World Vision maintains a streamlined focus - to call people to a life-changing commitment to serve the poor in the name of Christ.
World Vision helps communities, families and their children trapped in the vicious cycle of poverty to overcome difficult circumstances and achieve their dream of self-sufficiency. Whether through emergency relief or ongoing development, World Vision staff represent Jesus Christ's love and compassion for people impacted by wars, poverty, or disaster.
Leading staff in this effort is none other than Rich Stearns, who became president in 1998. Formerly CEO and president of Lenox, Inc., Stearns has more than 20 years in marketing and management for firms such as Gillette Co., Parker Brothers Games and The Franklin Mint. Prior to being appointed president, Stearns had been a donor to World Vision for 15 years and had visited its programs in Haiti.
The World Vision U.S. Board, led by Chairman Dr. John Huffman, remarked that Stearns "first and foremost, has a strong personal faith."
Stearns views his position as "an opportunity to make a significant difference in the lives of people throughout the world. This is a job unlike virtually any other." Taking a break from a very busy schedule, Stearns graciously subjected himself to Crosswalk.com's version of "10 Questions":
What do you most enjoy about your work?

I enjoy visiting the work of World Vision staff around the world. They serve as the hands and feet of Christ in caring for those in need, and transforming the lives of the poor.  World Vision tackles the root causes of poverty and seeing that work first hand is quite inspiring.
What is a typical day like?

When I am at World Vision headquarters near Seattle, a typical day is spent in meetings to discuss a wide range of business issues affecting the organization, including budgets, marketing and a major internal initiative to re-engineer our data systems.  If I am traveling domestically, a typical day is spent making speeches, meeting with donors and visiting World Vision's domestic projects.
What do you most enjoy doing outside of work?

Spending time with my wife and five children. 
What would you consider your most memorable moment?

One of my most memorable moments was visiting a woman two years ago. Her name is Octavia and she lives in a very impoverished community at 16,000 feet in the Andes Mountains of Peru. My wife Renee and some of our Peruvian staff were meeting with her and she informed me that she had spend several days praying that God would bring her someone who could help her and her family. I realized at that moment that I was the answer to her prayer.
How do you manage to stay connected with God?

I have daily devotions privately and host World Vision's weekly chapel services.  In addition, of course, I attend church regularly with my family.
What is the hardest lesson you've had to learn?

The hardest lesson I have had to learn is that too many people do not care about - or worse yet - choose to ignore the plight of the poor and suffering in our midst and around the world.  In this regard, many Christians have not yet been able to answer the question, "Who is my neighbor?"  and heed God's commandment to serve those less fortunate. It is a daunting task to change hearts, but I believe that such a commandment is directly linked to the Great Commission.
Who is a personal hero?

Jesus Christ.
What book has had a great impact on your life?

In addition to the Bible, which has had the greatest impact on my life, I would have to say Bob Buford's Halftime, which I read while I was the CEO of Lenox. That book - and the Holy Spirit - helped launch the journey that brought me to World Vision in 1998.
What is the biggest issue facing your ministry - or the church today?


Clearly the biggest issue facing World Vision and the church today is the response to the AIDS pandemic.  In Africa, more than 13 million children have been orphaned because one or both of their parents have died of AIDS.  Worldwide, the number is more than 14 million, with China, India and Russia being the next "front" in the "war" on AIDS.  World Vision has taken on this pandemic - and especially the plight or these orphaned children as a priority.  The church, for the most part, has not. If Christians in the United States and throughout the world took on this plague as its most important cause, we could demonstrate the love of Christ in a very real and tangible way.
What do you look forward to in eternity?

I am looking forward to praising the Lord in word, deed and song.  Just after I joined World Vision, I attended a special meeting with senior staff from throughout the organization and the international board.  At our first plenary session, we each sang "Great is Thy Faithfulness" in our native language. It was very moving and, I believe, was the closest I will get to heaven while on earth.

Learn more about World Vision at  www.worldvision.org