Pinch And Shine
Eva Marie Everson

Published

Oct 01, 2003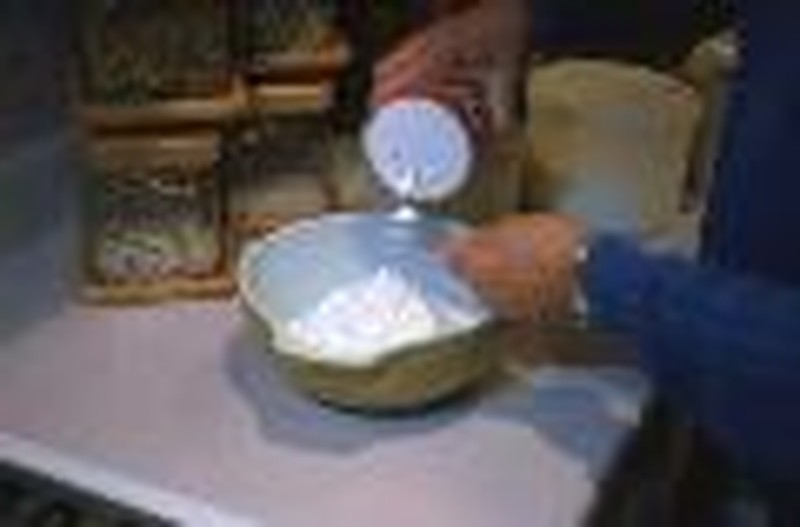 Every time it rains, I remember the little girl in the plastic wrap.
She lived about three blocks from our elementary school in a sagging white clapboard house with broken steps leading to the large front porch, cluttered with old furniture and dirty toys. The front door's screen was ripped in so many places a person could see straight into the house. When my mother drove me to school, she took the back roads leading out of our fine neighborhood, past tenement housing and then, just over the railroad tracks, the little girl's home.
I don't even remember her name, but I remember her walking to school one day wrapped in some sort of plastic sheet because it was pouring rain and she didn't have a rain coat. I remember that when I told my mother about it later — tears rolling down my cheeks because a few of the kids had teased her - my mother declared that we "had to do something about this."
And we did. We went to my full closet and pulled out every single item I could no longer wear, got back in the car and then drove to her home where we politely offered the clothes to her mother.
I remember my mother saying something like, "My daughter is just a little bigger than your daughter...it would mean a lot to her if your daughter could enjoy these clothes as much as she has."
I remember my mother instructing me not to tell anyone at school that we had done this. Dignity, she said, though I hardly knew what the word meant.
It seems my mother was always helping someone. Her life was and is filled with a menagerie of friends and people to whom she has endeared herself. When I was old enough to be like-minded I found myself following her path, discovering that a heart always open never really stops beating.
The Concept of Salt & Light
What my mother was teaching her child - and what I have tried to teach my children - is the concept of what Jesus called "salt and light."
"You are the salt of the earth. But if the salt loses its saltiness, how can it be made salty again? It is no longer good for anything, except to be thrown out and trampled by men. You are the light of the world. A city on a hill cannot be hidden." (Matthew 5:13-14)
Salt has the capacity to bring out the flavor in food. It preserves. It causes that which might otherwise be bland to become tasty and desirable. Light, to me, is such an interesting thing. It does not bring attention to itself but rather that which it falls upon. As Christians, we have the ability to shine a light on the mind and heart of Christ...to illuminate that which is by its very nature dark and, in turn, to cast that darkness aside. To push it away forever.
A few days ago, while watching a little television and eating a snack I saw a commercial telling about an upcoming show called Jamie's Kitchen. In this show, Jamie Oliver takes a group of vagabond 16 to 24 year olds with absolutely no cooking experience to speak of, and converts them into high-class chefs in his east London restaurant.
When I saw it, I was reminded of the restaurant I visited last year on my final night in Israel. Lilit Restaurant is more than just a lovely eatery with unbelievably delicious food; it is the principle of "salt and light" put to work. Lilit's founder, along with a social worker, have to date taken more than 15 teens off the streets, taught them the culinary arts, and has then sent them out "into the world" to work at area restaurants.
It's Fairly Simple To Do
My mother, Jamie Oliver, and the staff at Lilit Restaurant have not done something so difficult. Being salt and light is easy to do. See a need? Got the answer? Give it.
Recently a reporter commended me because of something "good" I had done for a fellow human being. With a sense of awe, the man said to me, "What made you do something like that?" And I thought, like what?
It's just a pinch of salt that changes the flavor of food.
It's the smallest shaft of light that dispels the darkness.
And it's something we can all do.
Look around. What part of your world needs flavoring? Is desperate for a little brightness? You will draw others to God-not yourself.
So...go for it! Pinch and shine.

Award-winning national speaker, Eva Marie Everson is the author of Shadow of Dreams, Summon the Shadows and the recently released and highly anticipated Shadows of Light. She can be contacted for comments or for speaking engagement bookings at www.EvaMarieEverson.com