5 Podcasts to Grow Your Faith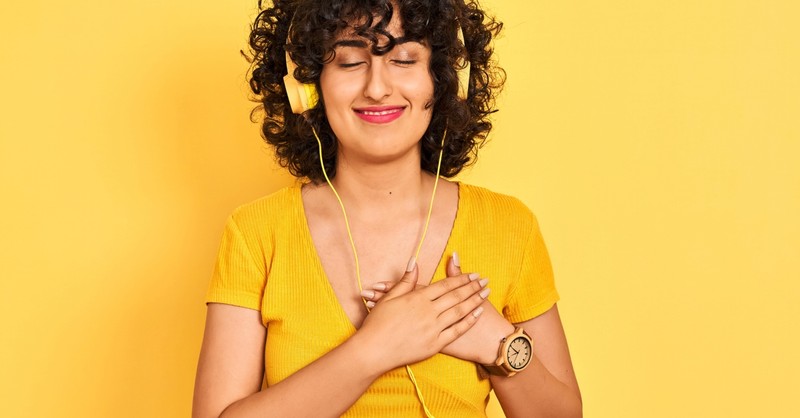 It isn't easy to find time to grow through Spiritual teaching and learning when you're already balancing a 24/7 work and home life. There are times when we envy those who rise in the morning, collect their coffee, journal, and Bible, and head into a solid hour of devotions and prayer. Let's face it, the possibility is there for all of us, but the probability of us doing it becomes less and less the earlier the required hour becomes. Sometimes, those daily morning devos aren't as simple as having dedication and motivation. Sometimes, life simply does erase opportunities for us to draw near, and therefore, we can get down and even feel defeated in our faith.
However, let's not dismiss the opportunities that the streaming digital service age brings to us! One of these forms are podcasts. Podcasts have become extremely popular, ranging from true crime to motherhood, politics to social issues, and sports to comedy. Mixed among these topics, you will also find Christian podcasts.
Once you select the "Christian" podcasts category, you will be instantly overwhelmed with a plethora of options, all touting Christianity and covering the gamut of topics within the world of Christianity. Finding trustworthy sources and ones that will feed your faith is important. Keep in mind that there are no Christian "guidelines" to podcasting, so content can handle Biblical truth and authority loosely. Anyone and their brother could begin a podcast designed to encourage, discuss faith, and they could even present themselves as an authority on Biblical theology.
It's crucial when finding podcasts to help fill that faith growing gap you need in your daily life that they are rooted in the Word and upholding that which Christ taught. The inerrant Word of God stands true, and against it, we must weigh everything we hear and take in.
But to help you get started, we've compiled four podcasts ranging from the well-known to the not-so-well-known to help you on your quest for those podcasts that will help you grow in your faith; they are also taught from a Biblical perspective. Hosted by people who are rooted in the truth of Christ will only serve to rub off on you via encouragement, conviction, and hard-core evidence that will support your faith. The only risk? You may grow in your faith! So don't say we didn't warn you!
1. Sean McDowell
Sean is the son of Josh McDowell (Evidence That Demands a Verdict). He is an author, speaker, and associate professor at Talbot School of Theology, Biola University.
Why this podcast? As alluded to at the beginning of this article, feeding your faith is important, and being certain that what you feed your faith with is also Biblically accurate, is critical. Today, in a progressive culture, the truth can become relative or selective. But if you believe the Bible to be the inerrant Word of God, then what you're feeding your faith with should be based solidly on that precept.
Sean's podcast dives deep into the apologetical world of Biblical concepts. Don't let this scare you away! It sounds heady, maybe even hefty, but his podcasts are quite entertaining and intriguing. Sean visits with various individuals who both share and counter his perspectives. He covers topics such as: Surviving Religion 101, Seven Things I Wish Christians Knew About the Bible, The Return of God Hypothesis, and more!
Give it a try, and don't be afraid to challenge the why behind what you believe in faith, culture, and Scripture. It's not as simple as "the Bible says so" anymore. We need to understand the reason we have chosen to believe it in the first place.
Check Sean out here: Sean McDowell | Podcasts Overview
2. Susie Larson Live
Susie hails from the Twin Cities in Minnesota, and her radio cast (also available on podcast players) originates at Faith Radio. She is a nationally recognized speaker, talk radio host, and best-selling author.
Susie visits with many different experts and ministers within the faith. Her podcast will encourage you, challenge you, and enhance your daily life as you seek to learn about your walk with Christ. Susie comes with topics that she isn't afraid to shy away from—challenging topics that may hurt or sting but are necessary to discuss. She is centered around Jesus, the author and finisher of our faith, and is quick with Scripture, encouragement, and outright faith walk.
Some of Susie's topics include: How Jesus Leads Us to Surrender Our Doubts and Fears, The Science of Our Deepest Longings, and Redefining Good and Showing Up When You Want to Shut Down.
You can find Susie here: Susie Larson Live - Faith Radio (myfaithradio.com)
3. Focus on the Family Broadcast
Definitely on the list of well-known, Focus on the Family has been producing broadcasts for listeners for decades. This is a rich well of resources for you as you incorporate faith into your daily life. Life demands a lot, and bringing Christ into the center of work, children, church, play, and politics is critical. Focus on the Family delves deep into many of these relevant topics and brings along with it experts who are God-centered.
Some of their topics include: Learning to Say No, Nurturing Your Child's Heart and Mind, Building Courage in Your Family, and Loving Others While Standing By My Beliefs.
You can find Focus on the Family here: Focus on the Family Broadcast - Focus on the Family
4. Walk it Out with Tricia Goyer
An encouraging and uplifting podcast that centers around "inspiring stories of people who walk it out with God and experience radical results"!
Tricia is the author of more than 70 books; she writes both fiction and nonfiction related to family and parenting. This USA-Today Best-Selling Author has also won two Carol Awards and a Retailer's Best Award. She was also an ECPA Gold-Medallion Nominee and a Christy Award Nominee and won Writer of the Year from the Mt. Hermon Christian Writers Conference. Her podcasts do inspire you as you listen to personal testimonies of people who take their faith seriously. Sometimes this has been born out of trial and personal tribulation. Others have a strong Christian heritage, but all of them have a passion for sharing Jesus and incorporating Him into their lives. In turn, this encourages the listener that they are not alone and can do the same.
Some of Tricia's topics include: So Worth Loving, A Habit Called Faith, The Well-Watered Woman, The Life You Long For.
You can check out Tricia here: Podcast - Tricia Goyer
Podcasts really can affect your life. Try them out while you're running errands, running for your morning jog, or on your lunch break. Whatever the opportunity, you can feed your faith and challenge your faith by listening to others who share your faith. That is invaluable in this day and age, where sometimes we feel alone and ostracized. There is so much out there to be gleaned in the wisdom and testimonies of others. Podcasts are available through a variety of players: iTunes, Spotify, Anchor, Stitcher, and more. Set up an account and get to playing! Your faith will thank you!
5. Teach Us to Pray
Christina Patterson is a Bible teacher, author, and speaker passionate about empowering women in the love of Jesus Christ and the truth of God's Word. Christina holds a Master's degree in Theological Studies from Liberty University and is the founder of Beloved Women.
Prayer is such a critical part of our faith-walk, and yet it can be one of the most difficult. How do we pray? Are there different ways to pray? What does God say about prayer? Christina takes us through easy to listen to episodes that break prayer down into an applicable and meaningful habit.
When you're looking for encouragement in your prayer life, and if you're wanting to become that prayer warrior for your friends, family, and yes, even your enemies, this podcast will help bring to light the dynamics of prayer!
Check Christina out here: Teach Us to Pray - Christian Podcast (lifeaudio.com)
Photo credit: ©GettyImages/AaronAmat
Jaime Jo Wright is the winner of the Carol, Daphne du Maurier, and INSPY Awards. She's also the Publishers Weekly and ECPA bestselling author of three novellas. The Christy Award-Winning author of "The House on Foster Hill", Jaime Jo Wright resides in the hills of Wisconsin writing suspenseful mysteries stained with history's secrets. Jaime lives in dreamland, exists in reality, and invites you to join her adventures at jaimewrightbooks.com!