3 Powerful Promises about Suffering Shown in Jesus' Scars
Jennifer Greenberg

Crosswalk.com Contributing Writer

2020

24 Mar

COMMENTS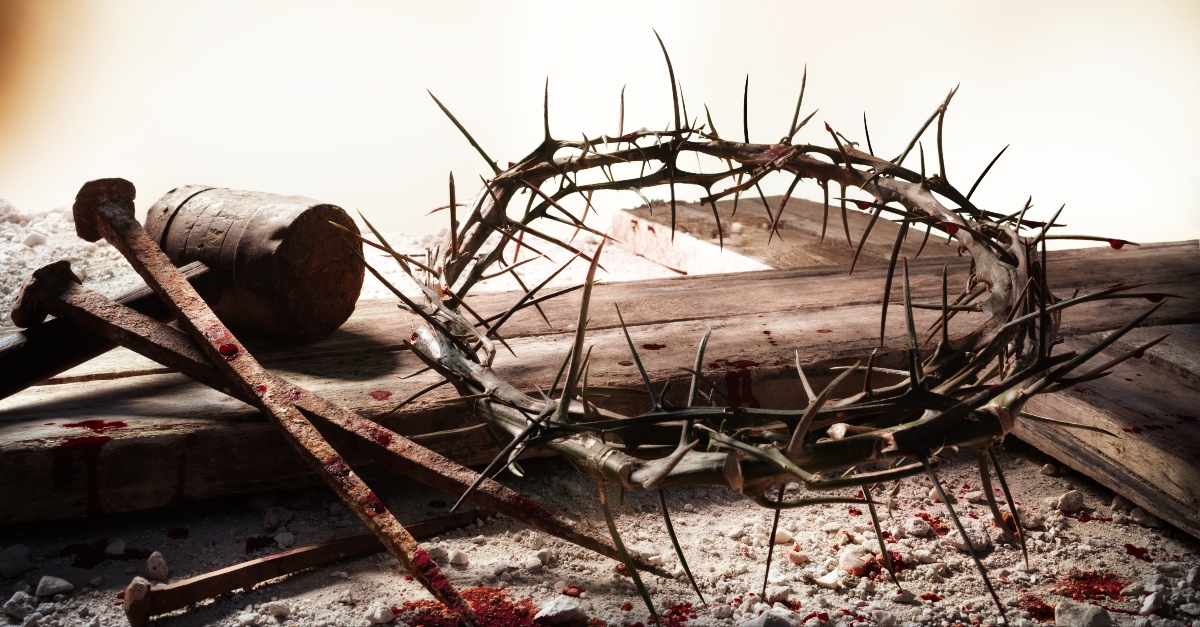 I looked down at my stretch marks and the white scar running from my right hip to my left. And I cried. The body of my youth was gone forever. I bore the scars of three pregnancies, a major hip injury, and 30 years of doing life. I realized to a new degree that I was getting older. I worried my husband would no longer find me attractive. I doubted I'd ever feel attractive again.
But not all scars are visible.
In addition to my physical scars, I had mental and emotional scars. Up until my early twenties, I had suffered child abuse, domestic violence, sexual abuse, and psychological abuse, at the hands of my church-going father. Now I felt worn out and ragged. I felt marred and damaged. Scarred both inside and out. How could I find hope?
Do We Just 'Avoid' Pain and Scars?
Occasionally, when sharing my story, I have encountered opposition. People don't usually want to hear about sorrow, a broken childhood, trauma, or human insecurities. They may say things like, "You should let go of your past and move on," or, "If you place your trust in Jesus, he'll wipe your pain away."
But is this entirely true?
Was not James murdered by the sword (Acts 12:2)? Did not Paul boldly testify to his many beatings, false imprisonments, and violent persecution (2 Corinthians 11:16-33)? Would we dare tell oppressed Christians in places like Iran or North Korea that if they truly had faith, they'd feel no fear or sorrow?
Surely, even as we wholeheartedly trust in Jesus, we still suffer this side of Heaven.
In Romans 8:34, we read that even in the glorious paradise of Heaven, Jesus is praying for us. He's not relaxing with his friends enjoying a utopian dinner party. He's not resting on his laurels having a celestial spa day. Rather, he's at the right hand of God the Father making continual intercession for us.
Jesus Knows Our Mortal Lives Are Hard
He understands our suffering and his heart is full of compassion for us.
In John 20:24-29, we read about Thomas and how his faith was faltering. He had just watched his best friend—a Rabbi who he believed was God—be savagely crucified and murdered. Thomas' heart was broken, his trust was shattered, and his hope was lost.
Despite the testimony of his friends, the promises of Scripture, and his own extensive knowledge of Jesus's teachings, he could not believe Jesus had risen from the dead. For over a week he languished in sorrow and doubt, but then Jesus appeared to him.
Did Jesus scold Thomas? Did he shame him or reprimand him for being foolish or sinful? No. Quite the opposite. Jesus comforted Thomas. He said, "Peace be with you!"
Then he mercifully showed his scars to Thomas, saying, "Put your finger here; see my hands. Reach out your hand and put it into my side. Stop doubting and believe."
What can we learn from this incredible example? What do the scars of Christ—and how he used his scars—teach us about how we should view suffering, trauma, and the marks of past pain? Here are three powerful truths:
1. God Can Use Our Scars
Some of the mightiest warriors of God – including people who have shepherded me through great sorrow and fear—have borne massive scars. A pastor who struggled with anxiety. A friend who survived human trafficking. A veteran with PTSD.
Because of their pain, or their memory of pain, they understood how I felt. They knew that healing is a process. God worked through them. He used their experiences. Just as Jesus showed his scars to Thomas, they showed their scars to me.
Because of their wisdom, humility, and experience, I was able to stop doubting and believe.
2. There Is No Shame in Having Scars
There is something beautiful and comforting in knowing that Jesus Christ has scars, isn't there? As the Son of God, he could have chosen to erase those marks of other people's wickedness. He could have made his hands, feet, and side, perfect and whole again. He chose not to.
Instead, he chose to retain the scars inflicted by evil and sorrow. They are a testament to what he endured for us, and the death that God raised him out of.
Like monuments on an old battlefield, his scars memorialize the heroism of his past. And if Christ can have scars...we too can have scars. If Christ could exhibit his scars so truthfully and shamelessly, so can we as an act of worship.
We should never be ashamed of resembling Jesus.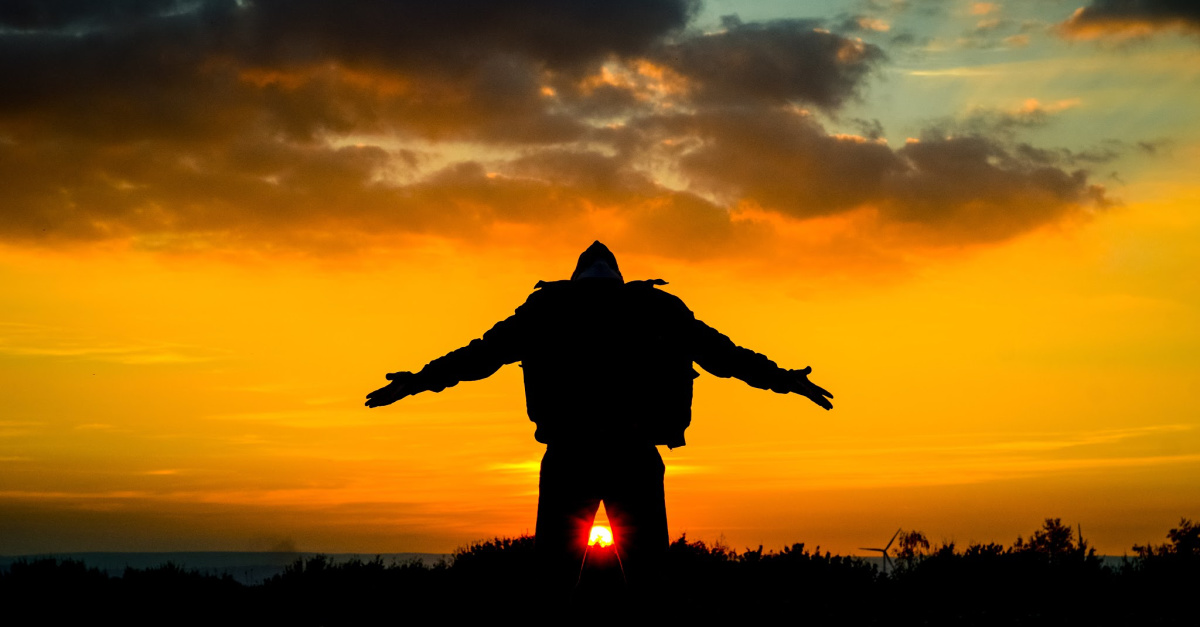 Photo Credit: ©Unsplash/Shane Rounce
3. The Story Of God's Redemption Is Written On Us
What do Jesus' scars tell us about him?
That he endured the evil and violence of wicked men. That he was swallowed up by death. That he has risen from the grave and been victorious over Satan and Hell.
What do our scars tell us about us?
That God is shepherding us through great sorrow and pain. That he is writing our lives into a story of redemption. That he will raise us up out of death into eternal joy in Heaven. Our story is one of victory. It's just not finished yet.
If you could look at me now with the eyes of God, you'd see past the Sunday smile, the makeup, and the Instagram feed. Most of my spiritual bruises have healed. The bleeding of my broken heart has almost stopped.
But you'd still see the marks where words cut deep, abandonment tore, and perversion stabbed. The whip marks of incessant insults and the hematomas inflicted by lies.
These are my scars. While no longer open wounds, they still occasionally ache or itch. Though others can't see them, I see them daily. When others forget, I remind them who I am.
And that is all right.
Because I am a story of God's redemption. I cannot tell you of his salvation, without sharing what he shepherded me through. I cannot describe his beautiful glory without telling you how he changed my life. The darkness, the pain, the evil in my past is proof that his love is more powerful than death.
If you place your faith in Jesus, you too are a story of God's redemption. You might still be stumbling through the early chapters of your story. Maybe you're in the midst of a suspenseful plot twist. But in the final chapter, you and I will arrive at the same happy ending.
In that beautiful place, Jesus will reach out scarred hands to welcome us home. He will wipe every tear from our eyes. There will be no more pain, or fear, or sorrow, but our stories will live on for eternity. Then, like the Psalmist in Psalm 66 we will sing, "Come and see what God has done: he is awesome in his deeds toward the children of man."
Scars Are Proof of God's Glory
Never be ashamed of your scars. Never be ashamed of the darkness God saved you out of. For it is in these scars—these memorials to his heroism on the battlefield of your life—that God's glory is most brilliantly showcased. "That is why, for Christ's sake, I delight in weaknesses, in insults, in hardships, in persecutions, in difficulties. For when I am weak, then I am strong," (2 Corinthians 12:10).
We best resemble Jesus when we pick up our cross and follow him (Luke 9:23). Now, we can say to those around us who struggle in doubt and disbelief, "Put your finger here and see my hands. Reach out your hand and put it into my side. Do not doubt. Believe in Jesus. He is risen. He is risen indeed."
Photo Credit: ©GettyImages/RomoloTavani
---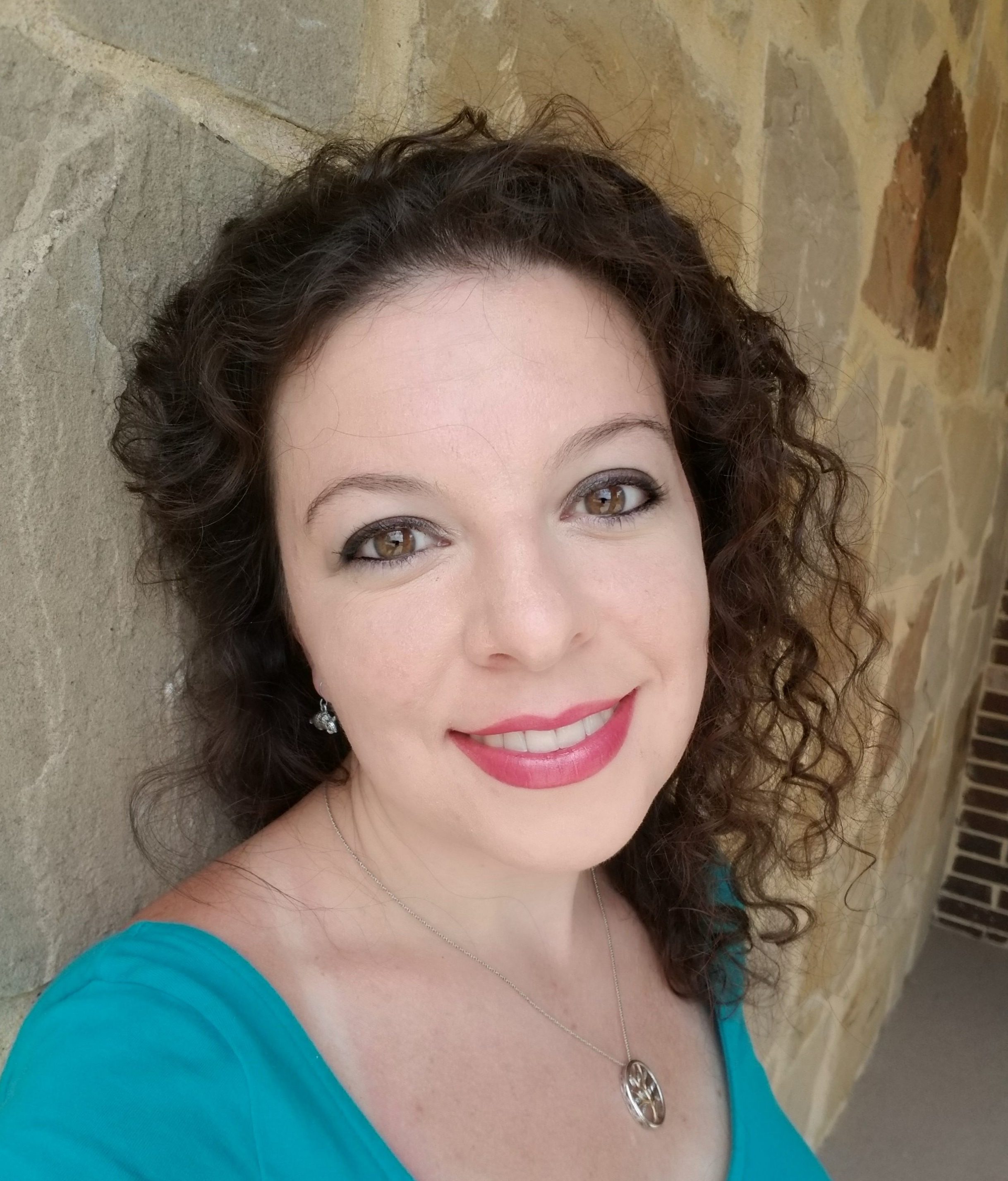 Jennifer Greenberg was abused by her church-going father. Yet she is still a Christian. In her courageous, compelling book Not Forsaken, she reflects on how God brought life and hope in the darkest of situations. Jenn shows how the gospel enables survivors to navigate issues of guilt, forgiveness, love, and value. And she challenges church leaders to protect the vulnerable among their congregations. Her reflections offer Biblical truths and gospel hope that can help survivors of abuse as well as those who walk alongside them. Follow her on Twitter, Facebook, or visit her website.