Prayers for the Mother-to-be: Be Still
Angela Thomas

Author

Updated

Jul 09, 2020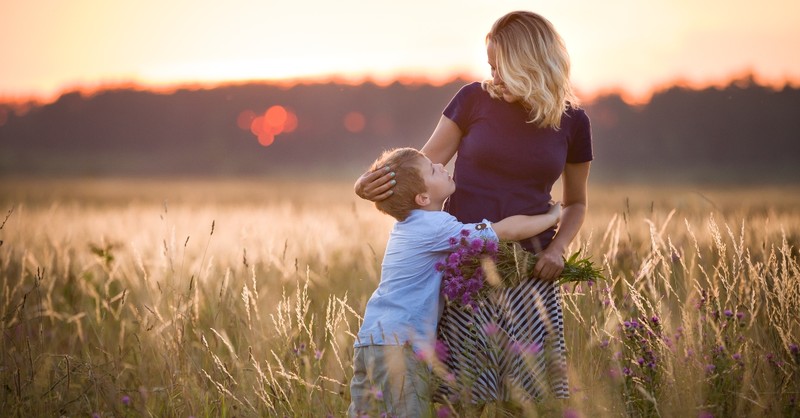 Angela Thomas began journaling her prayers during her fourth pregnancy. And as her child developed inside, a book began to form in the pages of her journal—resulting in the birth of her first book shortly after the birth of her new daughter, AnnaGrace. Now a best-selling author signed to a multi-book contract with Thomas Nelson Publishers, Angela is delighted to see her first book re-released by her new publisher. An updated edition of Prayers for The Mother to Be hit shelves in late April, just in time for shoppers in search of Mother's Day gifts.
Prayers for The Mother to Be combines two powerful elements to create a uniquely intimate book for expectant mothers. First, Angela's prayers are the real deal—heartfelt words she voiced to God as she prayed for her unborn child—expressing all the emotion and dreams of expectant mothers everywhere.
Secondly, Angela's prayers are based on scripture, with each prayer applying God's Word to the experience of pregnancy or to her dreams for her little one. In this blend of authenticity and spiritual insight, readers will discover a welcome companion for one of the most exciting and emotional times of life. Whether expecting her first child or her fifth, a mother will enjoy making her nine-month journey with Angela at her side.
Be Still
Lord Almighty,
Everything's ready. The nursery is done. Little clothes fill the chest of drawers and hang in the closet. The car seat waits patiently. I have completed my "to-do" lists, but all the while I've had this nagging feeling that I'm forgetting something. I've finally realized that in the blur of activity, I've neglected to spend time with You-worshipping with a still mind and a reverent heart.
This child I am carrying deserves a mommy who is spiritually strong-a woman who walks with God and listens to His leading. This baby needs a mommy who remembers the importance of being still in Your presence.
Come, meet with me in the midst of my need, and fill me up, I pray. I'm not very good at being still, but I yearn for the growth that comes from that time with You. When I'm walking with You, I'm not flighty or jittery-the world doesn't get on my nerves and my cynical heart becomes a heart of compassion. My patience is multiplied. And the reward is a more godly woman. I think I act more like You after I've spent time with You. That's what I want, yet I've let busyness rule my days.
Thank You for letting me start over time and time again. Thank You for forgiving my forgetfulness and for leading me back into Your presence. Please keep me from wandering away. I want many days to be still and truly know You as my God. I want the power of Your presence to transform me from within and make my life a blessing to those around me. Because You alone are worthy of my praise, Amen.
Be still, and know that I am God. -- Psalm 46:10
Used by permission. Excerpted from Prayers for the Mother to Be by Angela Thomas (Thomas Nelson Publishers, Copyright 2003)

Angela Thomas is a best-selling author and mother of four. Angela penned "Prayers for Mothers to Be" during the nine months preceding the birth of AnnaGrace, her fourth child. The book, from which this article was excerpted, has been updated and re-issued by Thomas Nelson Publishers. Visit her website here for more on Angela's books and speaking engagements.
Photo credit: © GettyImages/goodmoments