Questioning God
John Wooden and Jay Carty

2003

14 Nov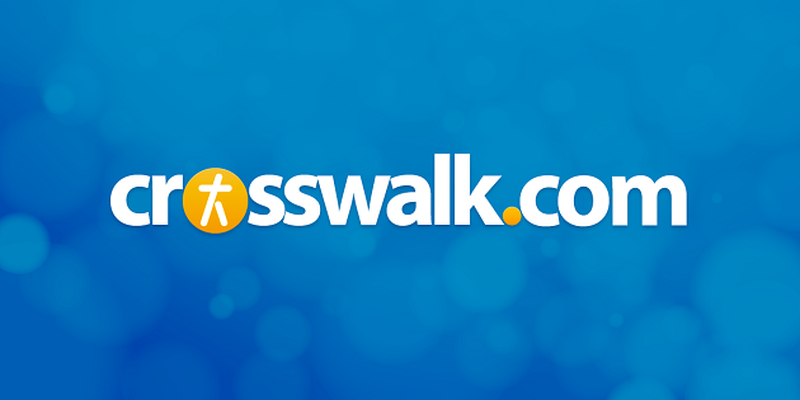 In all of this, Job did not sin by blaming God nor did he question God. Job 1:22
My faith has never failed, but grief has been cause for me to question God three times in my life. The first time was when Nellie died. We had been married for 53 years. She was the only girl I ever dated. It took me a little more than two years to get past her death. I've never gotten over it.
The second was when my great-grandson was born with birth disorders. My granddaughter is very strong and I'm grateful for her, but the circumstance caused me to question.
The third was when my younger brother died. He was sick, but I didn't think it was that serious. I was holding his hand when he took his last breath. It caught me by surprise. Again, I questioned God. I never doubted God's existence or my relationship with Him, but in my grief, I questioned His actions.
I've always taught the importance of keeping our emotions under control, but we must deal with grief when it comes. Grief controlled me for a season, and that's natural, I suppose. When grief passed, so did the questions. I was able to get back to the reality that God is far greater than I am, and to see that I must accept His actions, even if I do not understand them at the time. —John Wooden          
During biblical times, the reaction to the loss of a loved one took a variety of forms. Mourning could include dressing in black, covering the head, wearing sackcloth, putting ashes or olive oil on one's head, tearing one's garments or hiring professional mourners to help with the wailing, weeping, crying and screaming. Not only was grief permissible, but it was also expected. Even Jesus wept: He cried over the death of Lazarus. Many of the expressions of the times were cultural rather than biblical. Through the centuries, whatever the outward expression, the inward act of grieving over significant loss is a human necessity. However, I'm glad we don't do oil, ashes and sackcloth anymore.
Job is an Old Testament character who lost everything but his wife—he also got boils as a bonus. Despite all of this, Job did not blame God. He was doing just fine until what was left of his family and friends grew tired of waiting for improvement. "Curse God and die," was his wife's advice. Compassion wasn't her gift.
After seven days of sitting silently with Job, his friends started grumbling, too. It was more than he could handle. Job finally caved in and asked God, "Why me? What'd I do?" God said, "Why not you?" Then He promptly took Job to the woodshed for a good talkin' to and gave him a time-out. Job pleased God by repenting. Job had questioned God while he grieved, but he hadn't tried to be God. Coach did the same thing when he grieved and questioned.
There is a big difference between screaming, "God, just what do You think You're doin'!" and asking, "God, what's going on?" God won't tolerate the former. He understands and responds to the latter. —Jay Carty          
Father, forgive me when my lack of understanding raises questions I have no business asking. Deepen my faith and move me forward in my walk with You. Thank You, Lord.
About the Authors: During John Wooden's 40-year coaching career, his high school and college teams won over 80 percent of their games. As men's head coach at UCLA from 1948 to 1975, his Bruin teams claimed 10 NCAA national championships during his final 12 years, including seven in a row, and at one time won 88 consecutive games. Wooden holds a place in the basketball hall of fame as both a player (he was a three-time All-American at Purdue) and a coach (Indiana State and UCLA). Moreover, Sports Illustrated named him Coach of the [20th] Century. He is the originator of the Pyramid of Success and has previously written three books, Practical Modern Basketball, They Call Me Coach and Wooden. Coach Wooden and his wife, Nellie, had been married 53 years when she passed in 1985. Born in Indiana, "Coach" currently lives in Southern California, and at 92 years of age still lectures across the country.

Jay Carty spent three years on John Wooden's UCLA coaching staff. He also coached two years at Oregon State (his alma mater) and played for the Los Angeles Lakers. After hanging up his basketball shoes, Carty entered ministry. For 25 years, he has been a traveling preacher and has written seven books, including Counterattack and Playing with Fire. Carty and his wife, Mary, live in Santa Barbara, California.
Coach Wooden One-on-One consists of 60 daily devotional readings. Each one begins with a page of treasured thoughts from Coach, followed by a page of Jay Carty's comments that expand upon them. Each reading is made even more memorable by opening and closing passages from the Bible—the book that has shaped John Wooden's life more than any other.

---
Excerpt from:
Coach Wooden One-on-One, by John Wooden & Jay Carty
Copyright 2003
Regal Books, Ventura, CA  93003
Used by permission.