Racism & Katrina: An Unholy Union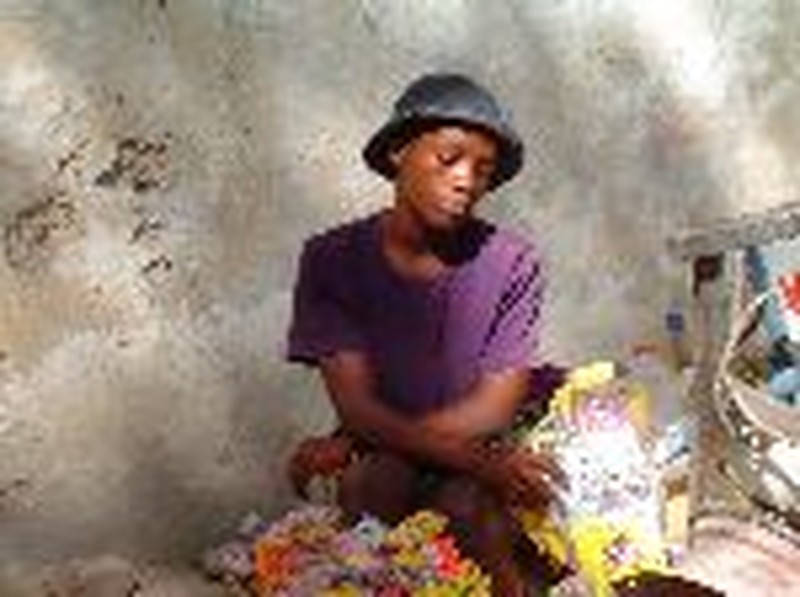 In an open letter to President Bush posted on Michael Moore's Web site, the liberal filmmaker and anti-war activist suggested that the delay in rescuing stranded residents of New Orleans was based on race and class. "It's not your fault that 30 percent of New Orleans lives in poverty or that tens of thousands has no transportation to get out of town," Moore wrote. "C'mon, they're black! ... Can you imagine leaving white people on their roofs for five days?"

According to a report from CNS, the New Black Panther Party accused the government - local, state and federal - of using race as a factor in the recovery efforts. The group said government officials knew "since the 1980s that the levies would fail if a scale four or five hurricane was to hit" the Gulf coast.

Also, the New Black Panther Party said state officials knew "that if a hurricane of this magnitude was to reach the New Orleans area which is 67 percent Black residents, that over 100,000 people would not be able to evacuate due to socio-economic status."
Pastor TD Jakes points out, "The African-American community has been disproportionately hit by this disaster, and so many immediate needs must be addressed. Immediate housing and jobs are needed.  When we begin to rebuild, we need programs in place that motivate contractors to hire residents who have lost their jobs and homes."
"Suffering and pain are common denominators for people. They know no color or bias.


"Many questions deserve to be answered, and it is a conversation that should and will happen in due time. Right now, we must focus on saving lives, and caring for the survivors who have lost everything.  For the sake of the suffering, our nation needs to pull together. There are no overnight solutions to the monumental task before us. But with prayer and perseverance, we'll get through this together."
One black conservative leader says don't blame racism or President Bush for what happened to thousands of black people during and after Hurricane Katrina.

"The truth is black people died, not because of President Bush or racism, they died because of their unhealthy dependence on the government and the incompetence of Mayor Ray Nagin and Governor Kathleen Blanco," said the Rev. Jesse Lee Peterson, founder and president of BOND (the Brotherhood Organization of a New Destiny).

Peterson singled out the Rev. Jesse Jackson, members of the Congressional Black Caucus, and rapper Kanye West, all of whom blamed President Bush for not doing enough to help black people, especially in New Orleans, where TV images showed scenes of desperation and violence that continued for several days after the hurricane hit.

Michael Medved, in his Sept. 12 Beyond The News commentary, wrote, "Of all the irresponsible charges concerning Hurricane Katrina, the worst has to be the allegation that racism caused the apparent confusion in the government's response. Numerous commentators have alleged that if the victims stranded in New Orleans had been predominantly white and middle class, instead of black and poor, authorities would have sent relief days earlier."
It's painful to hear that charges of racism are tampering the response to Hurricane Katrina – and even more painful to consider the issue may lurk in our own hearts.
Sometimes dubbed "the most segregated hour of the week," Sunday mornings indeed have a long way to go. One New York Times poll said that 90 percent of whites said there were few or no blacks at their religious services, and 73 percent of blacks said their congregations had few or no whites.
How should Christians respond to charges in the media that we are slow to respond to New Orleans because of racism? Do Christians have a special role to play in racial reconciliation?
Karl Westerhof, Christian Reformed Church in North America, says that "race is a factor in American society, and it influences who has power, who has access to resources, who sits at the decision making table, whose lives are more fragile and vulnerable, who has the support systems in place. Even the best of intentions can be skewed by unintended racial feelings or attitudes. These realities are acknowledged by virtually everyone who has studied race relations.
Given that poor and generally less powerful people are typically more vulnerable to natural disasters, and given the fact that political decision making is often a response to power issues, no one should be surprised when the racial realities of our society influence events.  So no one should be surprised that often things work in ways that are disadvantageous to people of color!
No one intends to be racist - it's just that our systems and policies and habits and patterns rarely if ever work in racially benign ways.   They tend to work in ways that are disadvantageous to people of color.
Even when we are aware of this it still sometimes blindsides us; but being aware of it makes it a little more likely than we can overcome it, or compensate for it.  Without taking pains to account for this, we can be sure that "business as usual" will work better for whites than for people of color.  When crisis comes, the poor and people of color usually are disproportionately affected.   Not only that, the organizational machinery may just be skewed in ways nobody intended - skewed against people of color.   
Did the "race factor" play a role in our nation's disaster response?   You can pretty much count on it.  We've got centuries of evidence to show that it's pervasive - and even when we are determined to avoid it, it's so embedded in our society that it trips us up constantly.   Christians know all about the pervasiveness and persistence of  sin.  It doesn't surprise them.  They know about forgiveness too, and they daily renew their determination to commit their lives to justice and the work that God is doing in his world.
But, Christians need to be on the front lines as the compassionate ones, speaking on behalf of the weak and needy, and responding to them.  
Gary Schneider, founder and president of Every Orphan's Hope, a mission organization that works in Zambia, known as the cradle of the orphan crisis, having the highest per capita percentage of AIDS orphans in the world. "Such an allegation is assumptive that the Christian church is a white or non-African American community, which of course, is not true. The Salvation Army and the Baptist Medical Teams were some of the first responders on the scene."
   ARE we? Every person, whether Christian or not, harbors sinful attitudes of the mind. There is no doubt we as the Christian community have a long way to go in the area of renewing and transforming the racist mindset that has penetrated the heart of mankind. However, I don't believe there is a group mindset of racial discrimination in the North American Christian community.
Olympic Gold Medalist Vonetta Flowers, author of Running on Ice: The Overcoming Faith of Vonetta Flowers is a native of Birmingham, AL. She will defend her title in bobsled at the Winter Olympics in February 2006.  Vonetta said: "At this point in the recovery process, we need to be totally focused on saving as many lives as possible and meeting the needs of all residents who have been affected by Hurricane Katrina.  There will be plenty of time to discuss how we can improve on our response time, but right now we need to focus on moving forward by providing the basic needs that most of us take for granted.  As Christians we should look at Galatians 5:13-14 as a reminder of how we should respond…regardless of race.  Galatians 5:13-26

13 For you, brethren, have been called to liberty; only do not use liberty as an opportunity for the flesh, but through love serve one another. 14 For all the law is fulfilled in one word, even in this: "You shall love your neighbor as yourself."
Tomorrow: What Role Should the Church Play in Racial Reconciliation?