Reach into Your Time Pockets for Bible Study
Whitney Hopler

Crosswalk.com Contributing Writer

2016

12 Oct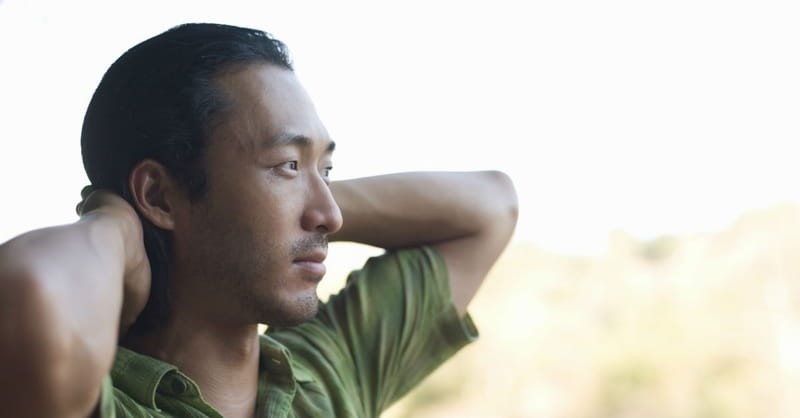 You really do mean to study the Bible. Perhaps you've heard some verses that intrigue you, and you'd like to learn more about them, but it's just not practical to pursue your interest when your to-do list is already full.
Maybe a shadow of guilt follows you around whenever you hear about a new Bible study starting at your church, because you know you should attend, but you're just too busy to spare two hours every week. There may even be a dusty Bible study book or yellow, dog-eared magazine article on the Bible that you've been saving for when you finally conduct your own Bible study - the study that never seems to happen.
Okay, admit it. You're not going to study the Bible anytime soon - if ever - at the rate you're going. If this describes you, you're not alone. According to the latest research from The Barna Group, only 23 percent of American Christians in 2005 participate in a small group (such as a Bible study) during a typical week.  And a 2001 Barna poll revealed that just 38 percent of Americans read the Bible at any time other than while they are at church during the past week.
Perhaps you're currently in a season of life where participating in a formal Bible study program would be unrealistic. But that doesn't mean you can't realistically fit Bible study into your life. 
Pockets of downtime are spread throughout each of your days, and those times can either be wasted or used productively. If you reach deeper into the time pockets God has given you, you can discover the treasures of Bible study there. Here's how:
Identify your pockets of free time. Analyze your daily and weekly schedule to figure out the patterns of when you usually experience some free time. Do you routinely have blocks of downtime during your commute to work or while waiting in line to pick up your children from school? Does a certain person consistently run late to meet you for an appointment, forcing you to cool your heels until he or she arrives? Once you determine specific times during each day and week that you expect to be free, you can prepare for them.
Eliminate time-wasters. Consider how you currently spend your free time. As you do, think about how you can eliminate unnecessary activities that fill your time without adding significant value to your life. For example, do you use your downtime to make frivolous phone calls or flip through junk mail? Do you find yourself watching television even when there's nothing special on, or surfing the Internet just for entertainment? Realize that all of your time is a gift from God than, once spent, can never be gotten back. Decide to invest it in something that has eternal value. Cut whatever you can out of your schedule to open up more time for Bible study.
Choose a specific part of the Bible to study. Don't just randomly open up your Bible and study the first portion you read, and don't skip around aimlessly. Think and pray about which book or passage of the Bible you'd like to begin studying. Then place a bookmark in your Bible at that place, and gather any articles or books you'd like to use as commentaries to help you in your study. Plan to focus just on the part of Scripture you've chosen until you complete the study.
Create Bible study goals. Write down a list of specific goals you'd like to accomplish each week as you study the Bible. Then keep this written agenda with you throughout the week (in your purse or wallet) to remind you of your plans.
Carry materials with you. Keep a copy of the Bible, a notebook, a pen, and any Bible commentary material you're using with you at all times. You may want to keep it in a tote bag in your car so it's constantly available to you. Then, whenever a pocket of free time opens up, you'll have everything you need for your study in a handy place.
Remember that a little time can be used well for big purposes. Don't worry that you aren't accomplishing much if you only have few minutes to spare here and there. Know that even small blocks of Bible study time - such as 15 minutes waiting for your doctor's appointment or 5 minutes in line at the post office - can add up to big benefits for your spiritual growth over the long haul.
When you can't read, meditate. During downtime when it's not practical to have the Bible open in front of you to read - such as when you're driving and stuck in a traffic jam or when you're doing laundry at home - put the time to use by meditating on a Bible verse you've recently read. Recite the verse in your mind and ponder its meaning. You may even want to use the time you spend lying in bed before you fall asleep for this purpose. Rather than letting your mind wander, focus your thoughts on a specific Bible verse and enjoy the new insights you receive as you reflect on it.  Remember Joshua 1:8's urging: "Do not let this Book of Law depart from your mouth; meditate on it day and night, so that you may be careful to do everything written in it.  Then you will be prosperous and successful."
Keep a Bible study journal. Use the notebook and pen you're carrying with you to record your impressions of what you're studying in the Bible. Write down your prayers to God regarding what you're reading. Also write down any new thoughts God sends you in response to those prayers. Record both your fresh insights into the Scriptures and the ways you sense God leading you to apply those Scriptures to your life.
Look for ways your own life reflects the truth of what you're studying in the Bible. Each day, keep in mind the Scripture verses you've been studying lately, and notice when those verses are illustrated through your own experiences. For example, if you've recently been studying the book of Luke and come across birds eating in your backyard or in a park, you can recall Luke 12:24: "Consider the ravens: They do not sow or reap, they have no storeroom or barn; yet God feeds them. And how much more valuable you are than birds!" Then, as you watch the birds eating the food God has provided for them, thank God for all He has given you and decide to trust Him more. Or, if you've been studying the story of Jesus' visit to Mary and Martha's house in Luke 10:38-42, let it remind you to catch yourself when you let urgent things distract you from more important things.
Be persistent. Remember that it's always worthwhile to keep studying the Bible however you can, because, " ... faith comes from hearing the message, and the message is heard through the word of Christ" (Romans 10:17).