5 Reasons God Doesn't Need Our Help
Chad Napier

Crosswalk.com Contributing Writer

2022

20 Jun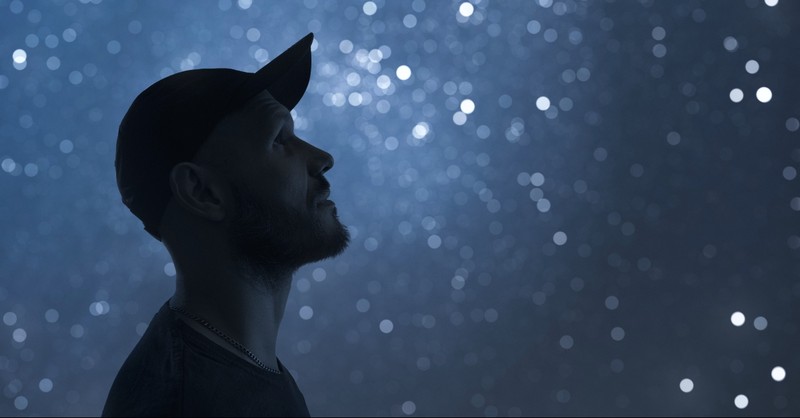 The ways of the Heavenly Father are so complete and extraordinary that our feeble minds are unable to fully comprehend the beauty and majesty of His providence and sovereignty. He created solutions before we realized we even had a problem and needed help. In His omniscience, God knew man would need a Savior before man was even created or committed the first sin.
Despite our awe of our Heavenly Father, we still catch ourselves attempting to assist God in creating our destiny with our own faulty understanding and desires. Our hands are usually firmly connected with our personal will and consequently, our own frailties and shortfalls are ingredients. Despite the realization of our limitations, we still fail to totally submit to the Lord and His holiness. Job at 42:2 declared, "I know that thou canst do everything, and that no thought can be withholden from thee. Who is he that hideth counsel without knowledge? Therefore, have I uttered that I understand not; things too wonderful for me, which I knew not."
1. He Created Perfection Without Our Help
When man questions God in any aspect of His sovereignty, it is helpful to consider His reply to Job at 38:4, "where wast thou when I laid the foundations of the earth? Declare, if thou hast understanding." The Creator is rhetorically asking the creation "where were you when I was doing all of this?" This humbling inquiry forces man to realize he is placing himself in a position of authority over the Most High when we question God and His motives.
The evidence is overwhelming that man cannot create, only desecrate as we have done throughout history. We pollute the earth with our contaminates, attempt to destroy the institution of marriage, and desire to terminate His gift of life. Man's hands have a habit of contaminating God's creation. His design was so perfect that if the elliptical orbit of the Earth is off one-tenth of an inch either way, humanity would either be too close to the sun and burn or become too cold for life if too distant. Similar in perfection, the composition of the earth's atmospheric composition of gases is so precise as to allow for the respiratory needs of life while acting as an absorber of heat for ideal temperatures while at the same time filtering dangerous ultraviolet radiation.
David in Psalm 8:3-4 remarked, "when I consider thy heavens, the work of thy fingers, the moon and the stars, which thou has ordained; what is man, that thou art mindful of him? And the son of man, that thou visitest him?" The only reasonable conclusion for man is to accept that he needs to keep His hands and wisdom out of the creation business.
2. Only He Can Keep Us Secure
As much as we try to hold on and hold out to our salvation, we still fall woefully short in our own abilities. Our hands are not strong enough to grasp it and our will is too weak to secure it. Sin is the only facet of salvation that man brought to the salvation process. God gave His son, His son Jesus Christ gave His life, and the Father was well-pleased and accepted His perfect sacrifice for the penalty of mankind's sin.
Hebrews 9:12 assures the believer that he was not saved "by the blood of goats and calves, but by His own blood he entered into the holy place, having obtained eternal redemption for us." If it was the blood of Jesus that saved us, it is same blood that keeps us secure and guarantees our eternal salvation. Following salvation, we were indwelled and forever sealed with the Holy Spirit which is our light, our direction, and our keeper. Paul taught in Romans 8:9 that all those who belong to Christ have the Holy Spirit. Additionally, in John 14:16, Jesus promised he would "ask the Father, and he will give you another Helper, to be with you forever." Similarly, in Ephesians 1:13-14, the Holy Spirit is both our "sealer" and "guarantee of our inheritance." We were sealed for the "day of redemption" as noted in Ephesians 4:30. If man was capable of losing salvation, he surely would.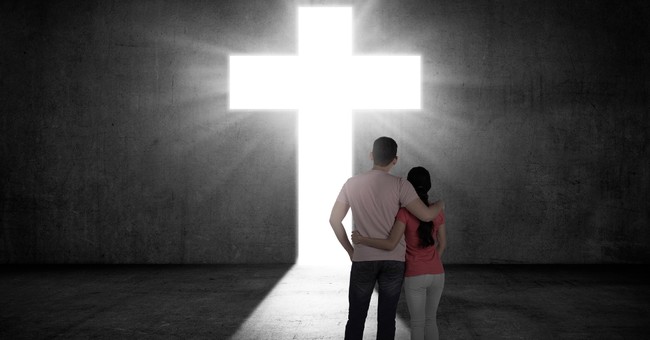 Photo Credit: ©GettyImages/leolintang
3. He Is Our Protection
We pride ourselves on having "rainy day funds" or emergency bankrolls hidden away in the event of unforeseen household expenses or medical emergencies. Our homes have security systems equipped with alarms and HD video monitoring every square inch of our property. Many of us have arsenals in our homes rivaling the military force of a small country. Yet, none of those things protected us from the pandemic. As much as we think we can fortify our safety and security with finances or armaments, we are all susceptible to inescapable disasters.
The Psalmist in Psalm 70:5 had the correct humble attitude. He wrote, "but I am poor and needy, make haste unto me, Oh God: thou art my help and my deliverer; O Lord, make no tarrying." The Lord must be designated as our primary protector and can only do so when we realize our helpless condition without Him. The psalmist at 94:22 declared, "the Lord is my defense, and my God is the rock of my refuge." He fought our battle against the wages of sin and continues to protect us while seated at the right hand of the Heavenly Father.
4. He Is Our Sustainer
We have reliable and trusting friends, family, or coworkers who we "vent to" in trying seasons in our life. Indeed, they play a vital part in our support system, but we must place the greatest importance and reliance upon the Lord. Before we talk to man, our first contact should be the Lord in prayer. In Philippians 1:6, Paul wrote, "being confident of this very thing, that he which begun a good work in you will perform it until the day of Jesus Christ." Our Lord is interested in the finished work of our salvation resulting in the glorification of our bodies. Between our justification at salvation and our glorification when we depart from the earth, He is sanctifying our lives preparing us to be closer to Him.
Paul had great confidence in this process. His confidence was not based upon the greatness of the people. On the contrary, Paul knew the people of Philippi would be sustained continually because of God's love for them. In Psalm 55:22, we are reminded to "cast thy burden upon the Lord, and he shall sustain thee: he shall never suffer the righteous to be moved." Isaiah at 55:15 speaks of one who "departeth from evil" and "made himself a prey." The Lord was displeased "that there was no man, and wondered that there was no intercessor: therefore his arm brought salvation unto him; and his righteousness, it sustained him." Praise be to God for His great sustenance!
5. His Power Is Continual
Much of our society is obsessed with physical fitness and nutrition mixed with a regular Botox treatment or application of eye serum to subjectively cheat the aging process. Similarly, we treat our spiritual health in the same artificial process. We get a blessing checkmark on our church attendance roll sheet and do God a favor by attending Sunday School a few times a quarter in the hopes we have stored up a cache of faithfulness to "get us through." We learn at an early age "thou art our father; we are the clay, and thou our potter; and we all are the work of thy hand" as described in Isaiah 64:8. If God is our physical creator and the Holy Spirit molds the believer in guidance and growth, we will not be forsaken until His work is ultimately accomplished.
In Joshua 13, Caleb gave a historic account of God's faithfulness. In verse seven, he noted, "forty years old was I when Moses the servant of the Lord sent me from Kadeshbarnea to espy out the land." Then, in verse ten, Caleb credited the Lord for keeping him alive, "as he said, these forty and five years, even since the Lord spake this word unto Moses, while the children of Israel wandered in the wilderness." Most importantly, Caleb described himself in verse 11, "as strong this day as [he] was in the day that Moses sent [him]: as [his strength was then, even so is [his] strength now, for war, both to go out, and to come in."
In our winter season of life, we can draw upon the words of the psalmist at 71:18 and pray, "now also when I am old and gray-headed, O God, forsake me not; until I have showed thus strength unto this generation, and thy power to everyone that is to come." Truly our God is as strong and present today as He was at the time of creation. As we acknowledge the realization of a failing physical body, we yet remember it is our Lord who gives us the spiritual strength and desire to give Him the glory for His faithfulness and deliverance.
Photo Credit: ©iStock/Getty Images Plus/happyphoton
---

Chad Napier is a believer in Christ, attorney at law, wannabe golfer, runner, dog lover, and writer. He enjoys serving his church as a deacon, Sunday School teacher, and fill-in preacher. You can find him on Facebook and Twitter. He and his wife Brandi reside in Tennessee with their canine son Alistair.