Remember God's Great Love for You this Holiday Season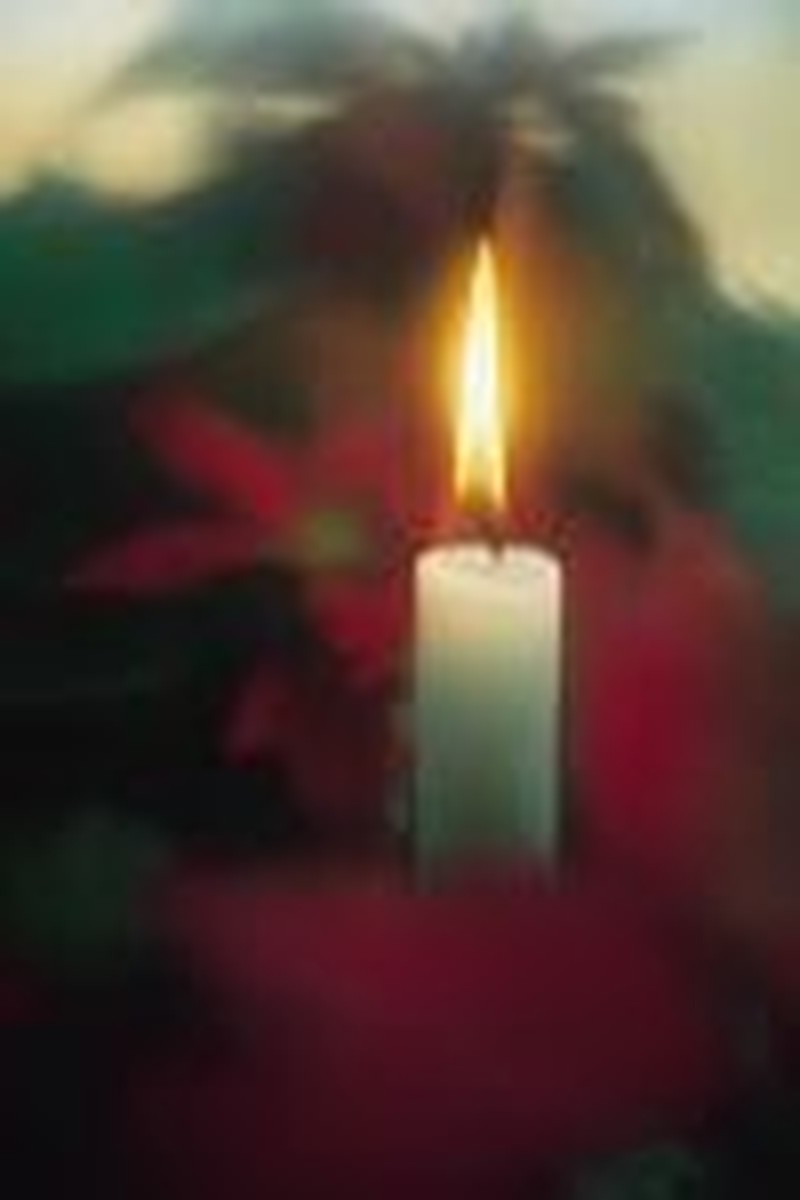 I heard a story once about a boy who decided to go for a dip in the swimming hole behind his house on a hot summer day. In a hurry to get cool, the boy flew into the water and swam toward the middle of the pond—not knowing the danger he was in.  An alligator had found the same pond and had begun to swim right toward him.
The boy's father, who was working in the yard nearby, saw the alligator and cried out for his son to come back to shore. But just as the man grabbed his son up out of the water by the arms, the alligator clamped down on the boy's legs.
And thus began a great tug-of-war between the father and the alligator. Yes, the alligator was much stronger than the man, but the man loved his son too much to let him go.
In the midst of the struggle, a farmer happened to drive by and saw the tragic scene. He raced from his truck with a shotgun, took aim at the alligator, and fired. And the struggle finally ended.
Remarkably, after weeks in the hospital, the little boy survived the incident. His legs were extremely scarred by the vicious alligator attack, and on his arms were deep scratches where his father's fingernails dug into his flesh in an effort to hold on to the son he loved.
A newspaper reporter dropped by the hospital in hopes of catching an interview with the boy about the traumatic incident.  During the interview, he asked the boy if he could see his scars.
The boy lifted his pant legs, and with great pride said to the reporter, "But I've got even better scars on my arms! I got them because my dad wouldn't let me go."
As believers, we can certainly identify with that little boy. We all have scars—maybe not from a vicious animal attack, but the scars from a painful past. Some of our scars are unsightly and have caused us deep regret and shame.
But some of our wounds are there because God has refused to let us go! In the midst of our trials, He's been there holding on to us—sometimes painfully—because He loves us unconditionally.
Sometimes we wade into the dangerous waters of life not realizing what lies ahead. But when the enemy attacks and the tug-of-war begins, God never lets go because His love for us is passionate and deep.
During the upcoming holiday season, you may be dealing with scars from the past…or you may be suffering with depression, grief, or loneliness. When you have these feelings, remember just how much Jesus loves you!
Remember that Christmas is a time to celebrate the birth of your Savior who loves you so much He came to die a horrible death so that you might have everlasting life (see John 3:16).
I also want to challenge you to look out for those this holiday season who need to know the unconditional love of our Savior in their moment of need.  As we are told in I John 4:11, "Dear friends, since God so loved us, we also ought to love one another."
Find those you can reach out to and lift their burdens, offering a word of encouragement, or performing an act of kindness where none is expected.
It is my prayer that you will share Christ's love with someone you know during this special time of year.  I know that your Christmas season will be blessed by serving and ministering to others.


---

A native of

California
, Warren Olson was led to ministry after 30 years in the construction industry. He attended Talbot Seminary and has served as a pastor to Senior Adults at

South
Coast
Community
Church
in

Irvine
,

California
and as Pastor to Care Ministries at

Mariners
Church
in

Southern California
.

His passion for working with Seniors and his desire to see Seniors actively serving God led him to found Senior Living Ministries:

www.seniorlivingministries.org