Remembering Larry Burkett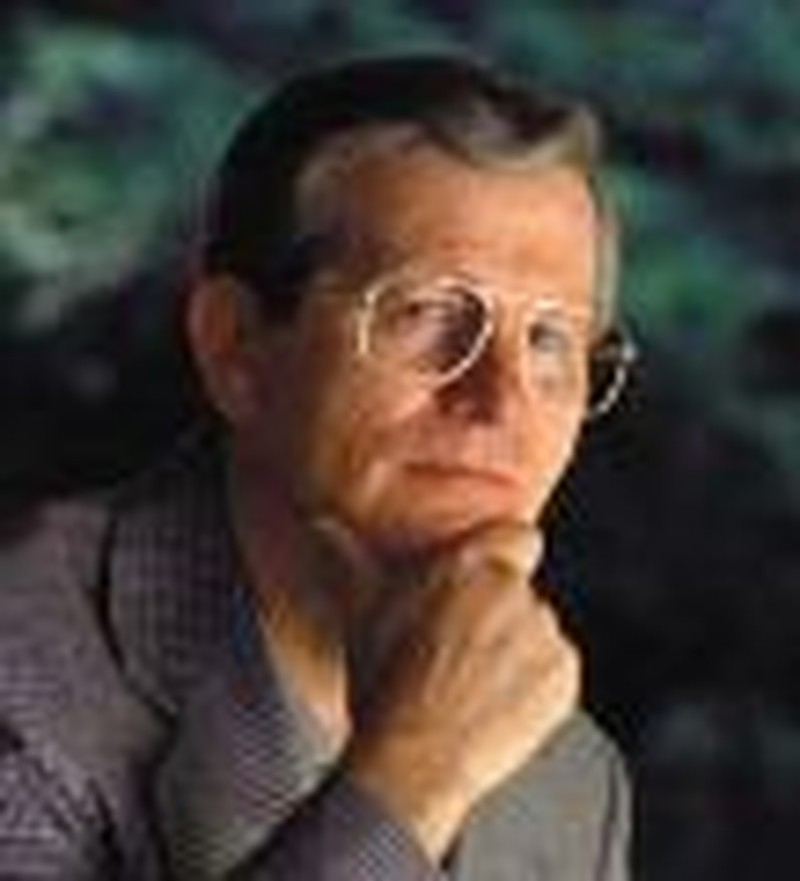 "Larry reflected Christ's compassion and love for people more than any other person I've ever met."  - Steve Moore
As friends and family prepare to honor the life of Larry Burkett at a July 11 memorial service in Atlanta, Steve Moore, vice president of broadcasting at Crown Ministries, shared with Crosswalk.com reflections about his former colleague.
Burkett, a well-known Christian author and radio personality, died July 4 following a long and courageous battle with cancer and other health problems. During the past 27 years, Burkett used seminars, as well as books, newsletters, and four radio programs, to share the Bible's message on finances with readers and listeners in the U.S. and abroad. He was 64.
Moore and Burkett co-hosted "Money Matters," "How to Manage Your Money," "MoneyWatch," and "A Money Minute" for many years.
"Larry influenced my life more than any man other than my father," says Moore. "In many ways, Larry actually seemed like a father to me, even though we are only 10 years apart in age."
With a background in broadcasting, Moore says he lacked financial acumen when he joined Crown Ministries. "But through all these years, I've finally learned how to balance my checkbook and live on a budget," Moore laughs. "But Larry's influence goes way beyond that.
""I really was able to see the fruits of the spirit and Jesus Christ himself in Larry's daily walk," Moore says. "Larry reflected Christ's compassion and love for other people more than any other person I've ever met."
On a daily basis, Burkett just loved people, Moore explains. "Whether coworkers, his family, or callers to the radio shows, for the few moments you were talking with Larry, you were the most important person on the earth. He never looked at his watch, he never looked over your shoulder, he never suggested that he had something more important to do."
Moore credits Burkett's love of people for the success of the radio ministry. "People felt that is was safe to call Larry and talk about their finances. They knew that Larry wouldn't yell at them or make fun of them, but that he would be a compassionate and listening ear."
Consistency and authenticity are two of Burkett's qualities that Moore most admired. "The same man that you heard on the radio was the same man behind the scenes. Larry walked the things that he taught, and he was never a different persona off the air. He had no skeletons in his closet and he was a man who served Christ first. He didn't care about book sales; he didn't care about how many stations we were on. He really cared about whether or not Christ was pleased with the way Larry was walking with Him and serving Him."
Moore will miss Burkett's "tremendous" sense of humor. He'll also miss not being able to go to Burkett for advice - "almost fatherly advice that was a great blessing in all of our lives."
Outside the Airwaves
In addition to being a co-founder of Crown Financial Ministries, Burkett was instrumental in the founding of other key Christian organizations, including the Alliance Defense Fund, Fellowship of Companies for Christ, and the National Christian Foundation.
As a cancer survivor, Burkett also was a pioneer in the area of alternative cancer treatments and influenced the Georgia legislature to pass a bill providing access to alternative treatments for terminally ill patients.
Burkett was born in Winter Park, Florida on March 3rd, 1939, the fifth of eight children. After completing high school in Winter Garden, Florida, he entered the U.S. Air Force where he served in the Strategic Air Command.
Upon completion of his military duties, he and his wife Judy returned to central Florida, where he worked in the space program at Cape Canaveral, Florida. He spent the next several years at the space center in charge of an experiments test facility that served the Mercury-, Gemini-, and Apollo-manned space programs. While working at the space center, Larry earned degrees in marketing and finance at Rollins College, Winter Park, Florida.
Burkett left the space center in 1970 to become vice president of an electronics manufacturing firm. In 1971 Larry put his trust and faith in Jesus Christ to guide his life-an event that had a profound effect. Two years later he left the electronics company to join the staff of a nonprofit ministry, Campus Crusade for Christ, as a financial counselor. It was during this time that he began an intense study of what the Bible says about handling money, and he started teaching small groups around the country.
In 1976 Burkett left the campus ministry to form Christian Financial Concepts, a nonprofit organization dedicated to teaching the biblical principles of handling money. In September 2000, CFC merged with Crown Ministries, creating a new organization, Crown Financial Ministries. Burkett served as chairman of the board of directors.
Burkett was a resident of Gainesville, Georgia, where the headquarters of Crown Financial Ministries is located. He is survived by his wife Judy, four grown children, and nine grandchildren.
Judy has asked that memorial gifts be given to Crown Financial Ministries in lieu of flowers.
Memorial Service
Dr. Burkett's Memorial Service will be held in Atlanta, Georgia, at The Church of the Apostles on Friday, July 11th at 1:00 pm. Guests and media will be welcome.
The Church of the Apostles
3585 Northside Parkway, NW
Atlanta, Georgia 30327