Remembering the Life and Legacy of Bill Bright
Crosswalk.com Readers

2003

29 Jul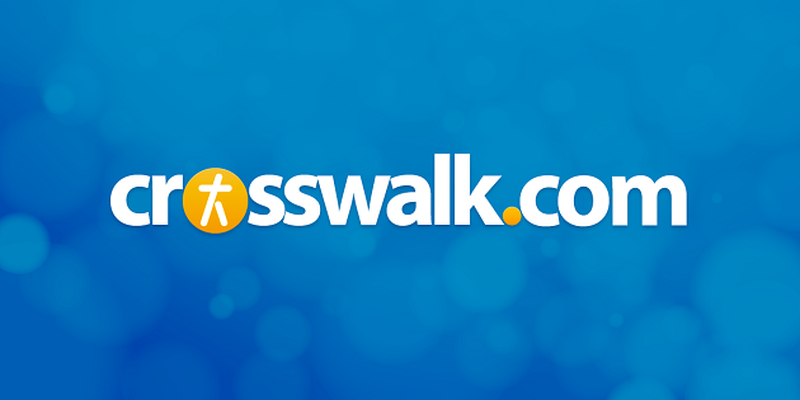 I can't tell how shocked I was when I read the news about Bill Bright's passing (or should I say "new, eternal, joyful LIFE"...). I'm so sorry because he is not among us anymore, but I'm so happy for him, because he is HOME now.

I publish our church's weekly bulletin every Sunday, and I always try to include interesting, helpful editorial material for our congregation; that's why I subscribed to "Insights", and everyone here at church was always looking for "Brother Bright's material" every Sunday.

I thank the Lord for Bill, I thank the Lord for the day I found his "Insights" column in Croswalk.com. I thank the Lord for all the blessings He gave me through Bill, even when I never got to know him, I felt I knew so much of him through everything he wrote.


I'm praying for his wife Vonnette and all his family, but I'm sure they can feel happy for him because he is home now. God bless them all and give them peace, hope and joy always.

With love in the Lord,
Maru de Chávez - Jerusalem Baptist Church
Chihuahua, Chihuahua, MEXICO


---
I was saved last year on July 3rd.  I did not have a clue to a lot of what I needed so I turned to Jesus to lead and help me through. One of the people my Lord introduced me to was Bill.


I don't usually like to get emails, but I enrolled in Bill's daily email and the Lord used Bill in a
big way to help me through my first year of salvation. There were times of pain, grief, sorrow
and joy through that first year. 

The one thing I knew I could always look forward to was my little e-mail from Bill.  Sometimes the message would be from the Lord himself; sometimes just a bit of history and knowledge of a person or persons that I would come to know through Bill. I got encouragement love and strength. 

I never got to meet Mr Bright personally, but one day I will thank him in heaven for helping a Newborn Christian who didn't have many people there whom she could turn to.  I am honored to have been touched by your ministry Bill and I thank the Lord for your help and insights :)  


Yours in Christ       
Robin Cameron


---
I thank our Lord for people like Bill Bright who once in a time live on this world. Sometime I ask myself if such people are created the same way we are. Then I remember that our Lord is the same, but the difference is in how we obey to His call.
I came to know Bill Bright only on Internet since two years ago. But I could not do rest until I have ready his very encouraging word posted on my e-mail. Though I leave very far (RWANDA Africa)from him, he has become my most spiritual encouraging person.
I think we should rejoice, because every servant deserves and gets rest according to his faithfulness.
What I am excited about is that Bill Bright whom I admired and I had wished to meet on this earth, will be with me someday admiring our Father who is in Heaven.
To all whose lives have been influenced one way or another, let us carry on the torch he has passed to us. I know he is resting in peace.

Gregory Tayi
Rwanda, Africa

---
Since I subscribed to Bill Brights daily  I have been encouraged, challenged & even rebuked in my walk with the Lord. The most recent happening last week Wed. 16th July. That meditation was entitled "As long
as I have breath!"

I was feeling low as a result of some difficulties at
the workplace. As I began to read the article Bill was actually writing from a hospital bed, yet was full of joy, passion & praise for our Lord Jesus, I
was ashamed of my inability to praise God in my situation. I paused mid-reading & confessed this to the Lord. As I came to the end of the article, I
marveled at how real what Bill shared was.
When I learnt of his passing to glory "As long as I have breath" flashed in my mind. Truly he had praised the Lord as long as he had breath. He is living his greatest desire - being face to face with his beloved Lord & savior.
May the Lord comfort his wife & family. May they be richly comforted by the Lord himself.
Till we meet at Jesus feet!
Twity Mueni Uzele
Dale Carnegie Kenya
---
I have tears in my eyes as I write this.  When I got home from work on the road I would always go right to my e-mails especially to read "INSIGHTS" from Bill Bright. It was like coming home to an old friend who would give me just the right information at the right time in a simple way that would touch my heart. 
You see my brother (Ace Mokry) has been on staff with Crusade for over 30 years, and my Dad died from pulmonary fibrosis a little over two years ago, are you starting to see why I felt such a connection with Dr Bright? 
Well I have been through some very trying times over the past year and with the daily e-mails I had the support I needed at the time to make some of the toughest decisions I would ever have to make.  I would like to thank the staff of Campus Crusade for all the work they put into this ministry, but most of all when I get to Heaven I will thank Dr. Bright personally.  For God allowed him to touch my life in a very special way.
Thank you,
Dale Mokry
Medford, WI  
---
Since 2 years I've been receiving daily devotions from Dr. Bill Bright, through Crosswalk.com. How wonderful those devotions were in my spiritual uplift daily, I cannot describe. Everyday in the morning in my office, the first thing I do is to open my PC and read the devotions in my email. I have saved many important and inspiring devotions so that I can go through them again and again. His teachings and
insights were a treat for the layman. I thank God and praise Him for such a wonderful gifted man of God whose spiritual gifts I was able to tap and be blessed by them.

My heartfelt condolences to Vonette, his sons and their families. I declare that this family is really fortunate in having Dr. Bright as their head. May God continue to lead this family to continue in the same way and be a source of blessing to many more people.
Regards,
Sunil Bernard
Hyderabad, India
---
My dear friends,
Dr. Bright did not want to be the focus but instead, the Lord Jesus Christ! But in saying that I must tell you a few stories about Dr. Bright and his travels to the Twin Cities of Minnesota.
Bill loved the people of Minnesota: CCC national headquarters was in Mound, MN in the 1950's. The U of M had a campus ministry early on in the life of CCC. One of the biggest LIFE (Lay Institute for Evangelism) took place in the Twin Cities and my wife Chris came to know the Lord through that outreach/training in 1968 in Anoka, MN.
Bill was always willing to come to our fine city. He spoke at banquets, churches, conferences and, yes, came into the homes of "ordinary folks" to speak about Jesus Christ, the Spirit-filled life and always about fulfilling the Great Commission.
The biggest thing I noticed about Bill Bright was the time he took to demonstrate love and share the great news of Jesus Christ with individuals. As I spent a day with Bill, on a cold Minnesota winter day, he took time to share with a person on a elevator, he shared with the man who gave him a haircut, he shared Christ with two men at the "Men's Warehouse" where
he bought a suit coat and then took nearly two hours to counsel a hurting staff person. 

Everywhere we went he spoke of the love of Christ. And there was rarely a time where he did not have tears in his eyes as he communicated about his greatest love -- his Savior, his Friend, his Lord! Compassion was a way of life for Bill Bright.
But the thing I remember most about Bill Bright is when he helped my dad come to understand how one could have a relationship with Christ, at a California conference that my parents attended. And then many years later when both my mom and dad
had passed away, and he had heard about there death, he wept with me as we embraced in a hug!
I saw what a real man is all about in Dr. Bill Bright! A man who was in love with Christ. Who adored his wife and kids. Who had time to be with his staff and who always shared his joy and his walk of faith with others. His greatest joy was to serve others.

And then there were the tears. Bill wept often and openly. But his tears for me, as I grieved the loss of my parents. will be the forever imagine of Bill Bright.
To God and Him alone be all the glory!!
In Him,
John Sather, Director
Here's Life Inner City
Campus Crusade for Christ
---
I was born in Cuba in 1963. In 1994, I was one of the first Cubans to have the privilege to watch the Jesus Film in Cuba. The Jesus Film was one of the biggest dreams of Dr. Bright. That same year I left Cuba on a raft and came to USA. Eight years later I joined Campus Crusade for Christ at the International Headquarters where I currently work.

If someone have told in 1994 that I would be working here today, I don't know what my response may have been. Working at Campus Crusade and seeing what Dr. Bright has achieved is an honor and a great responsibility. My heart is loaded with love for the lost souls. My dream is one day being able to share with others the message of the Gospel, with the same love and passion as Dr. Bright did. When I heard of his death my soul cried out for the lost of such a good friend.
This is my poem in memory of Dr. Bright.
GOOD BYE MY FRIEND
Good bye my friend,
My heart aches for you.
I will miss your soft voice,
I will miss your peaceful eyes,
I will miss your loving advice.
I know you are in a better place now,
Breathing celestial air as you used to say,
No more oxygen bottles to carry around,
No more waking up in the middle of the night grasping for air.
Good bye my friend,
Now you are singing and dancing with the saints
That went before you.
Say hello to Jesus for me,
Tell Him that I miss Him a lot, too.
I know that one day we will walk together on the streets of gold
And we will sit down together by the river of living water.
Good bye my friend, I will miss you.
Good bye my friend, until we meet again,
Far beyond the blue sky, in that beautiful bright house.
Mario McDonald
Campus Crusade for Christ
Staff Relations