Root Your Faith in These 3 Truths about God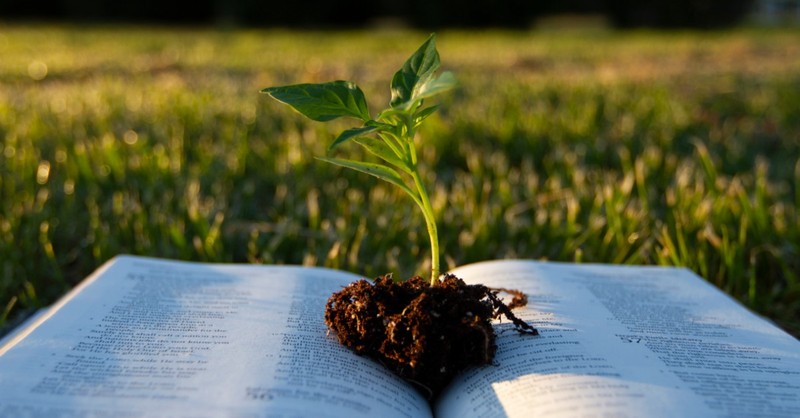 "But you must not forget this one thing, dear friends: A day is like a thousand years to the Lord, and a thousand years is like a day. The Lord isn't really being slow about his promise, as some people think. No, he is being patient for your sake. He does not want anyone to be destroyed, but wants everyone to repent" (2 Peter 3:8-9).
The everyday state of the world we live in can easily dismay even the most optimistic and faith-filled person. Though there are miracles happening around us, tragedy gets the bulk of the highlight reel most of us scroll through. The hope we have in Jesus Christ is as real today as it was when the stone rolled away from the tomb and He rose from the dead.
But, in this world, as He promised, we will have trouble. Holding on to the hope we have in Him can be extremely heard …but all things are possible in Christ Jesus. We serve a God capable of miracles, and able to move mountains on our behalf. Today's verse allows us to bring our focus back to who God is, and Whose we are, by anchoring our hope in three major truths. 
Photo credit: ©SparrowStock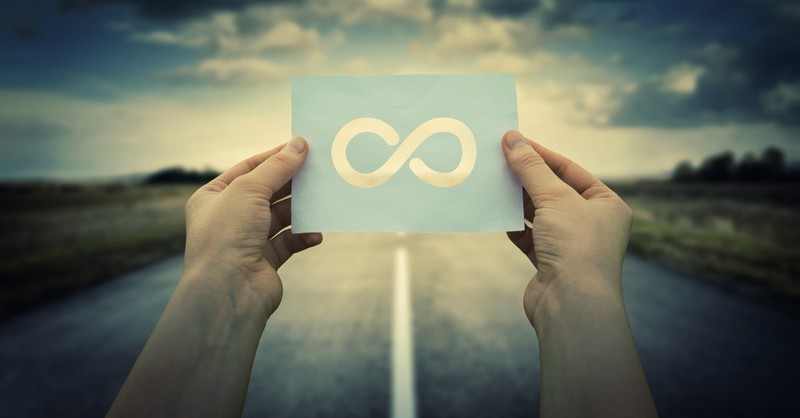 1. God Is Eternal
God is timeless. He has always been, is, and will be. He goes before, with, and behind us. The Lord prepares the way for us, and begins to answer our prayers before they are complete. The confusion for God's people when Peter wrote this letter, and for us today, is our concept of time.
"God may have seemed slow to these believers as they faced persecution every day and longed to be delivered. But God is not slow; he is simply not on our timetable," The NLT Life Application Study Bible explains. "Jesus is waiting so that more sinners will repent and turn to him." Our concept of time is limited. Our lives on this earth are limited. But the Lord God is not limited or bound by time, nor this earth. Moses wrote:
"For you, a thousand years are as a passing day,
as brief as a few night hours.
You sweep people away like dreams that disappear.

They are like grass that springs up in the morning.
In the morning it blooms and flourishes,
but by evening it is dry and withered"

(Psalm 90:4-6).
Excruciating seasons of suffering and wait on this earth are to the Lord God in heaven a blink of an eye! It's no wonder we struggle to understand the timing of His answers to our prayers, and the will He has for our lives.
Photo credit: ©Getty Images/Bulat Silvia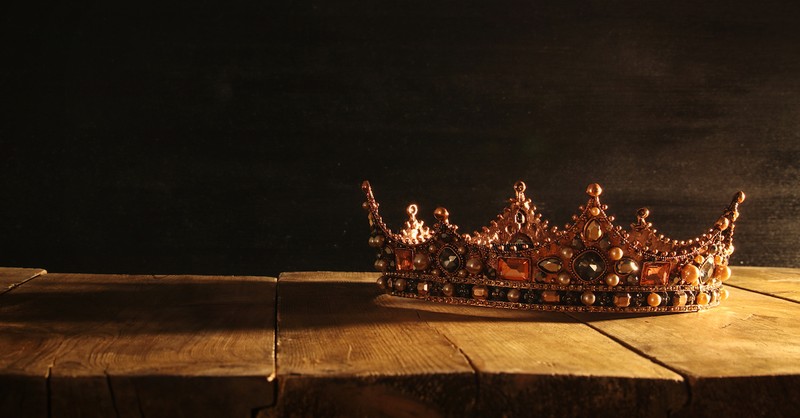 2. God Is Sovereign
The Lord is sovereign, a word meaning: a person who has supreme power or authority. Imagine, the One with supreme power and authority over us has chosen to save us by His grace instead of issuing the penalty of death we deserve for our sin.
When the Bible mentions a healthy fear of the Lord, this is what it's alluding to. Fear of the Lord is the beginning of wisdom, Scripture says. Fear of the Lord isn't the same heart-dropping fear of a jump-scare, but the respectful knowledge and understanding of who God is. "We may get discouraged when years pass, the world seems worse, and our bodies slow down or wear out," the NLT Life Application Study Bible explains. "We may wonder if God still controls the future. But don't assume that God has our limitations. God is completely unrestricted by time. Because he is eternal, we can depend on him and his plans."
The world certainly seems out of control. It takes a concentrated effort to revert our eyes from news feeds and instead choose to focus on the good which is being worked by our good God daily. He is still there, in the midst of the mess. He is making good of all things. We are never alone. The God of heaven's army of angels is not sitting idle as a spectator. He is relational, involved, and very much in control. Nothing the Lord God does is coincidental. He is a God of purpose, purposefully setting each one of us in our current generation, surrounded by a specific community in which we are called to impact for His glory. Paul wrote to the Colossians:
"Christ is the visible image of the invisible God. He existed before anything was created and is supreme over all creation, for through him God created everything in the heavenly realms and on earth. He made the things we can see and the things we can't see — such as thrones, kingdoms, rulers, and authorities in the unseen world. Everything was created through him and for him" (Colossians 1:15-16).
Photo credit: ©Getty Images/Yurii Kifor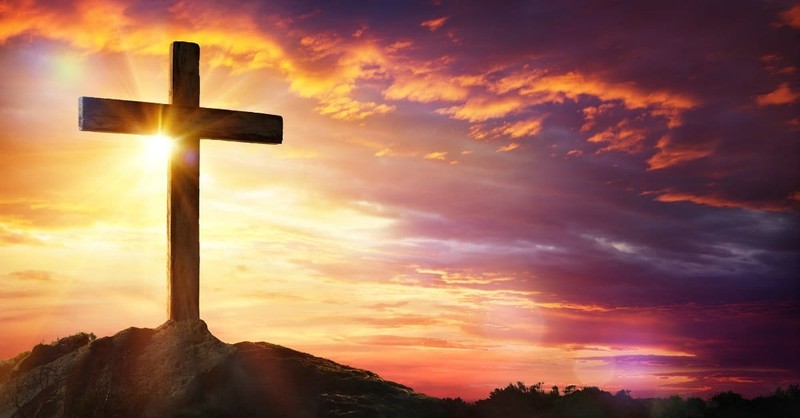 3. Christ Jesus Is Sitting at the Right Hand of the Father
"Now he is exalted to the place of highest honor in heaven, at God's right hand. And the Father, as he had promised, gave him the Holy Spirit to pour out upon us, just as you see and hear today" (Acts 2:33).
Who Jesus is reveals the full scope of our hope. He is fully man, and fully God. He is the Living Word of God. The Word made flesh. The apostle John, Jesus' best friend on this earth, wrote his Gospel account with the specific intent of making sure his readers know who Jesus is. He wrote:
"In the beginning the Word already existed. The Word was with God, and the Word was God. He existed in the beginning with God. God created everything through him, and nothing was created except through him. The Word gave life to everything that was created, and his life brought light to everyone. The light shines in the darkness, and the darkness can never extinguish it" (John 1:1-5).
Jesus is the Light of the world. He is our Hope. Through Him, we are given the Holy Spirit of the Living God, to live within us. The power of the Word of God is written on our hearts under the New Covenant, just as God promised it would be. "We must not sit and wait for Christ to return, but we should realize that time is short and we have important work to do," the NLT Life Application Study Bible explains. "Be ready to meet Christ anytime - even today - yet plan your course of service as though he may not return for many years."
Christ will indeed return. There has never been a promise the Lord God has not kept in full, but even Jesus does not know the time in which He will return. John wrote:
"Don't let your hearts be troubled. Trust in God, and trust also in me. There is more than enough room in my Father's home. If this were not so, would I have told you that I am going to prepare a place for you? When everything is ready, I will come and get you, so that you will always be with me where I am" (John 14:1-3).
Hope grows from the truth of who God is – the only True God: Father, Son, and Holy Spirit. Hope takes root in our hearts as we accept who Christ Jesus is and begin to follow Him, living our lives within His love. The world will be a mess. It will continue to get worse. Jesus warned, people will hate us because of Him. Let's not let it throw us, or steal the hope we have in Him. Instead, let's continue to look for rainbows in the sky …God's symbol of hope to us. Our hope for growth is rooted in who He is, and Whose we are.
Additional Source
The NLT Life Application Study Bible. Tyndale House Publishers. Carol Stream, IL. Copyright 2019.
More from this author
The Walk of Sorrow: A Good Friday Reflection
Tackling the Loneliness Epidemic with Scripture
Only through Christ Are We Made Complete

Photo credit: ©Getty Images/Romolo Tavani
---