7 Scriptures to Stop the Spiral of Sin
Louie Giglio

Passion City Church

2021

26 Aug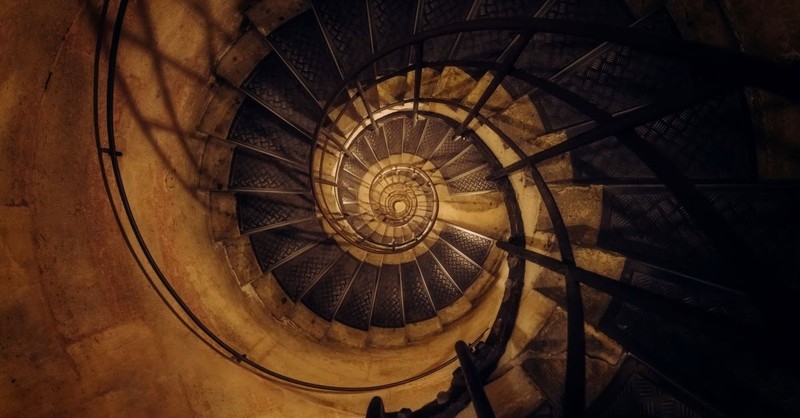 Maybe you've noticed that apart from God, each of us have a tendency to fall into a cycle of repeating the same sins over and over. If you sit in that, not only do you not live to your fullest God-given potential, but you start heading further down the pathway toward sin and death. It becomes a spiral that can move fast. It begins when a temptation or thought that's not from God comes into your mind. Let's pause right there. Did you catch that distinction? If a harmful thought enters your mind, it's not from God. The more we realize this, the more we stand a chance at stopping the spiral. But how? These seven scriptures will help you identify the Enemy's temptation schemes and will equip you to stop the spiral of sin before it begins.
Photo Credit: ©GettyImages/MarcelloLand
1. James 1:13-15
Let no one say when he is tempted, "I am being tempted by God," for God cannot be tempted with evil, and he himself tempts no one. But each person is tempted when he is lured and enticed by his own desire. Then desire when it has conceived gives birth to sin, and sin when it is fully grown brings forth death. (ESV)
We are "lured" and "enticed" by our own desires. That means the Enemy has a plan for your life and mine, and his plan is to bury us. Jesus describes the Enemy as "the Father of Lies," and he is actively working to kill, steal from, and destroy you. Why? Because our Enemy hates God and wants to destroy everything he can that bears God's image. Be aware of this! The Enemy wants to kill your dreams. He wants to bury the purpose God has placed inside of you. He wants to steal your sense of self-worth and confidence and hope. The way he's going to start you down this road of destruction is by putting a thought into your mind that's contrary to God's best for your life.
For I am sure that neither death nor life, nor angels nor rulers, nor things present nor things to come, nor powers, nor height nor depth, nor anything else in all creation, will be able to separate us from the love of God in Christ Jesus our Lord. (ESV)
Scripture is clear that nothing can separate us from God's love, yet if we aren't careful to cultivate an active relationship with Jesus, our intimacy can be dampened. If the Enemy sits and stays at your table, the fruit of false desires, namely sin, will likely fill your mind and sour your conscience. This is why a mind that is set on the flesh is hostile to God, because sin ruins the intimate harmony you enjoy with Jesus. So, if you see the Enemy lingering and you begin to recognize the fruit of sin spreading in your mind and at your table, identify it, confess it, and kill it. Fight to return to the intimacy that is available through the grace and love of Jesus.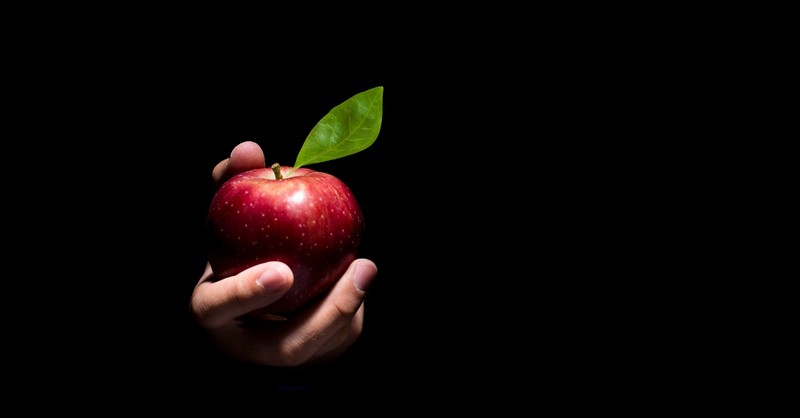 3. 2 Corinthians 2:11
This verse reminds us that we don't need to "be outwitted by Satan; for we are not ignorant of his designs." (ESV)
Sometimes the spiral is generational, where the harmful patterns of your grandparents' behavior and attitudes were passed along to your parents, and now you see them showing up in your own life and in the lives of your children. Other times, the spiral is personal. When life gets tough, we return to our familiar sins, even though we know they're harmful. Either way, if we are to have victory over our minds, the spiral needs to be broken. That's why it's helpful for us to know that we can be aware of how this spiral works. We aren't left to guess at what's in the Enemy's playbook. We can know his tactics which means that we can combat the Enemy's schemes.
Greater is He that is in you, than he that is in the world (NASB).
We're apt to believe that the tempting thoughts in our minds are a solution to the pressure we face. But watch out. The Enemy works in your life by luring and lying. He promises things he can't deliver. He challenges God's truth. He attacks God's character and intentions. The Enemy says things such as, 'Surely God's holding out on you— you can't trust him.'
Mixed with this, the Enemy often uses other people to encourage our hasty choices. Sometimes we need to change our circle of friends because they're in the habit of rolling out the red carpet for us when it comes to making bad decisions. Maybe you're in the elevator with the wrong people. Instead of taking you up to God things, they take you down to the basement of defeat because that's where they're living. Misery loves company. But we are not alone. Jesus, is in us, so we don't have to look to the world to provide something that we already have – a true, life-giving relationship with the One who made us, loved us, and died for us so that we could be resurrected with Him.
Photo Credit: ©iStock/Getty Images Plus/CasPhotography
5. Romans 12:2
Don't copy he behavior and customs of this world, but let God transform you into a new person by changing the way you think. Then you will learn to know God's will for you, which is good and pleasing and perfect. (NLT)
Entertaining a harmful thought is as bad as doing a harmful deed. That's key, because it's far too easy to think we're not sinning merely because we're not acting upon a sinful thought. Here's a fact: the thought itself falls short of the glory of God. When we entertain it, the thought muddies our relationship with the Lord. The thought itself occupies our mind and has the power to knock us off course.
The frightening reality is this: once we let a harmful thought pitch a tent in our mind, eventually that temptation is acted upon.
Period.
Harmful thoughts, harbored over time, always lead to harmful actions. That's why it's so important to win the battle for your mind, because what happens there translates into what happens in your everyday life.
There's a way of life that looks harmless enough; look again—it leads straight to hell. Sure, those people appear to be having a good time, but all that laughter will end in heartbreak. (The Message)
Here's why the Enemy's lures are so dangerous: sin usually feels good. Just for a moment.
Let's think back to the spiral of sin. Our Enemy is crafty, so he'll originally start out by using one of his favorite tools: commiseration. He'll start agreeing with the negative thoughts and sinful roots that are popping up in your mind. "You are treated unfairly." "I wouldn't stay in that relationship if I were you." "I know, no one seems to care about you." He'll act like he's your advocate right up until the point that you give in, when you cross that line, or step into that sin. And if we're honest with ourselves, that point often feels pretty good. We get the last word in. We enjoy ourselves without restraint. We go where we want to go without God's sense of direction and calling. But in the blink of an eye, your former advocate will become your accuser. He'll shift gears from commiseration to condemnation. That's his common cycle. Encourage. Empathize. Accuse. Condemn. He lifts you up to knock you down only to lift you up again. So how do we stop it? We look to Jesus, who has once and for all lifted us up from eternal death into new resurrected life with him.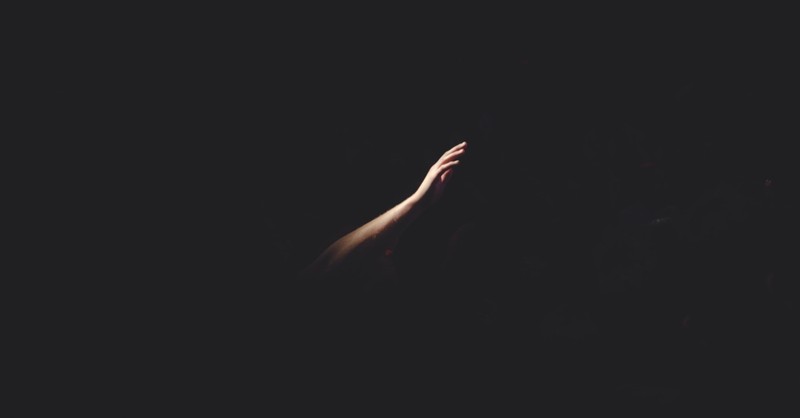 7. 1 Corinthians 10:12-13
No temptation has overtaken you except what is common to mankind. And God is faithful; he will not let you be tempted beyond what you can bear. But when you are tempted, he will also provide a way out so that you can endure it. (NIV)
At the bottom of the spiral, we find ourselves vulnerable, weak, and isolated. We feel empty and desperate. So we hide. We hide from our friends. We hide from God. Our unarticulated goal (and it's nothing new) is the false hope that we would become invisible to God. If God's walking one way, we're often aiming to move in the other direction.
But trying to hide from God is just another ploy of the Enemy. As Augustine said, "our heart is restless until it rests in you (God)." You don't need to hide. You need love. You need peace. You need understanding. You need worth, significance, purpose, and fulfillment in your life.
And here's the solution that unlocks it all: surrender.
Surrender comes when we raise our hands and say "God, obviously I can't do anything to change this situation. But Jesus, you can. I'm not going to hide from You anymore. I'm going to open my heart up to Your love and Your solutions and to the investigative and restorative work of the Holy Spirit. I'm going to follow You and Your leadership, Jesus. You have finished the work on the cross, and You have ultimately won this war. You've established a beachhead of victory for me on the shore. Thanks to Your victory, I can go forward. I'm going to open myself up to the hard work of having You create the change in my life. I'm going to pray this in the power that God used to raise You from the dead. That's what I want, and I surrender my life— and this particular problem— to You."
This is resurrection power at work, and this is how God invites us to victory. It's fantastic news! Jesus makes it possible for us to reject the spiral of temptation and sin. God. Will. Provide. A. Way. Out. That's bedrock truth. A promise to you from Almighty God. We can live lives of victory. We can win the battle for our minds.
Photo Credit: © Unsplash/Cherry Laithang
---