Should Christians Believe in Personal Destiny?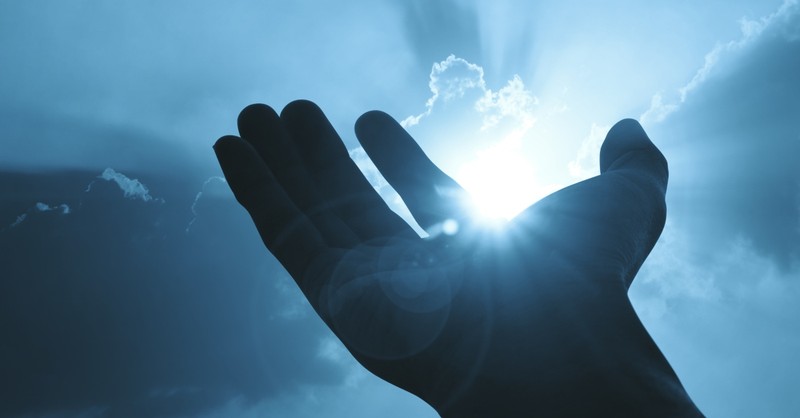 Destiny and purpose are two of the greatest facets to drive a man towards a goal or dream. The belief that a certain future will be theirs can invoke unparalleled courage, daring boldness, and the ambition to move forward despite the risks or opposition.
The question arises should we not only as human beings, but as Christians believe in destiny? Should we see destiny in the same way the world does?
Often times, our seedling dreams and passions are hints to us that God is working with us to create a beautiful, fruitful harvest.
How can we look to the Word of God to encourage this of this, and how can we ensure the steps we take don't lead us astray?
Calling on a Life
A common phrase that often revolves around Church is the idea of feeling called to do something, or having a calling towards a certain profession, job, or path.
This calling is often interchangeable with the word destiny in that all the events and milestones in one's life leading up to the day of revelation towards this calling are stepping stones into the destiny of pursuing out said calling.
There are many examples in the Bible where this proves true, and it can encourage us in today's world that our starting grounds no matter how grim perhaps are stepping stones into a great calling.
Consider Joseph the Dreamer of the Book of Genesis. The calling on his life was given to him at an early age through a dream. In the dream, it was revealed to him that he would stand tall above his brothers in power.
One may say that this calling of leadership was in fact his destiny. His brothers were not as keen to see this calling come to pass, and in an act of anger they sold him into slavery. Likely Joseph pondered if indeed the calling he felt from God was still in the cards, or had it been sold away with his freedom?
As time would tell Joseph would find himself in more predicaments that only seemed to add to the fear that the calling upon his life was lost, but the story was not over yet. In the course of time God placed Joseph in certain opportunities where he was equipped with his God given talents and abilities to step into his calling.
In fact, he became the Pharaoh's right-hand man in Egypt, and when a famine struck the land his brothers found themselves just as had been shown in the vision of the night years before.
Joseph's destiny proved true, but it was strengthened by the journey he endured to get there. He learned what it meant to be a good and kind leader, and he learned how and when to use what God had given him as a gift with good discernment.
A calling on a life is a destiny, but it must be considered that it often requires strength and wisdom in living out the journey towards stepping into that destiny. Holding firm to the truth of what Joseph said in Genesis 50:20, "As for you, you meant evil against me, but God meant it for good, to bring it about that many people should be kept alive, as they are today."
Life, man, or unforeseen events will come inevitability towards the course of living out a calling and stepping into destiny, but hold the hope that God can bring about good from the situation. If it is not good, it is not the end of the story.
Stepping into Your Calling
Stepping into destiny is not always clear or plainly marked, often the path ahead merely sheds but a fragment of light, so then how may we know we are going the right way?
This is where a solid and rich relationship with God proves imperative. A relationship with God should not be in the hope of receiving blessings or power or anything, rather it should be that you would truly come into the embrace of the Creator Who made you and that you may come to know His heart all the more.
In the course of knowing His heart who you are will shine through as well, for it is His joy to share and connect with His child. This is why it proves important to not make your own plans without consulting Him first.
Proverbs 16:9 shares, "In their hearts humans plan their course, but the LORD establishes their steps." God has a good plan for your life, but when you attempt to steer the ship, pave the way, or call the shots without consulting Him you will find yourself lost and untethered.
Often destiny is one where God has a road map or a GPS in which for you to follow. The directions at times will feel as if they are going forever without any destination in sight, yet if you veer off the road or take a short cut He did not suggest you will find yourself even further behind.
God's way may not always be preferable in the moment, but in hindsight it will prove the right way. If you feel God has placed a dream within your heart, go to Him with that dream.
Connect with Him and be mindful He does not always answer right away or in a way that we would expect. God's answers bring peace, not anxiety.
Rest in His ability to help you arrive where you ought to be when you ought to arrive. Remember too that any good story will have peaks and valleys, unexpected turns and surprises and God is the greatest story writer of them all.
In order to step into your destiny, you must be willing to let go of what you had planned for your life, and take hold onto the adventure He wants to embark on with you.
How Does Free Will Play into Destiny?
The typical counter to the idea that we each have a destiny is the concept of free will, but in fact the two work hand in hand.
Yes, God granted each human with the ability to make decisions and moves on his own, but God does not leave man alone. Take for example the story of Jonah.
Jonah was a prophet of the Lord called to serve God in warning the people of Nineveh that they would surely face punishment if they did not change their ways and follow the One True God. Jonah in an act of free will rejected this call upon his life and quite literally ran the other direction.
God could have in this moment chosen someone else to go to Nineveh because Jonah had in truth rejected his destiny. God is not a Father to give up on His children so easily, and over the next several days Jonah found himself quite literally in a fishy situation.
During these days held captive in the belly of a water beast Jonah was able to find a centering and clear head, and freely chose to obey God and step into his destiny to share truth with Nineveh.
For many even when these moments arise man will still ignore what God has to offer, but for others they will take heed and not miss out on the opportunity to be blessed.
Know that even if you have rejected or tossed away opportunities in the past that it is not too late. Repent and come to God with an honest heart and see His heart is accepting and full of love.
God did not give up on Jonah, and He wants to lead you into your destiny as well. It is not too late.
How Does God's Will Play into Destiny?
In the Lord's prayer, Jesus reminded us that God's Will shall be done on Earth as it is in Heaven. This means that despite the plots and actions of the Enemy, and even despite our failures and shortcomings that the Lord's Will shall indeed be carried out.
Christians should believe in destiny, because God's Will and plans are in fact destiny in themselves.
Psalm 139 reminds us, "All the days ordained for me were written in Your book before one of them came to be." God has plans for us and for His Kingdom.
It is the destiny of the Kingdom to reign forever, far past the ages of Heaven and Earth (Matthew 24:35). Knowing this brings to the forefront the joy that when we partner with God He works in order that His Will comes about, and we too are blessed in the midst of it.
Consider Romans 8:28, "He works all things together for His good and for the benefit of man." Destiny is inevitable, but it falls on us to give God our yes and not fall behind. He has proven faithful to carry out His plans before, and He will not stop now.
There Are No Limits
Our lives are not limited to just one great adventure or one great destiny story.
It is evident throughout the Bible that God had specific moments for specific purposes in the lives of His children. This is clear through the life of Moses.
His story begins with him being sent as a baby down a river in a basket to be found by Pharaoh's daughter. He was raised an adopted royal, but in the course of time he flees because he killed an Egyptian who was abusing a Hebrew, one of Moses's own people. Moses escapes to Midian and likely for a time he questioned what his life would hold, or felt frustrated and stuck in what his life had become.
His life appeared that he would live in royalty, but he found himself working as a shepherd. When we find ourselves in such a place of feeling stuck or where we did not expect it is there that we can live in our best abilities to cultivate what is before us in season.
Moses did not know that God would later call him to lead His people from Egypt, but he did not fall into dismay in Midian. He lived his life in Midian honoring God, exploring possibilities, and growing as a person not knowing that God would take all that he had experienced to be used through multiple adventures in the future.
Micah 6:8 reminds us that in the seasons where we are in the unknown we are to do what He has called of us, to walk humbly, live justly, and follow the Lord.
Perhaps God is giving you the freedom in exploration with Him to bring you to a land you would have never imagined. Do not limit your future to your current circumstances.
Ask Him to help reveal to you what He may have in mind, and do not fear bringing before Him your own ideas.
Walking with God and partnering with Him to foster your own abilities and passions perhaps is the key to several stories to be told.
Moses arrived into a land of Shepherds and he walked that life out well, and through time God would bring him to shepherd His people. You never know the doors that God may open when you step into those opportunities.
Notice that Moses and Joseph did not have one single job to do to live our their grand calling—it was a myriad of opportunities and choices that led them there. And even once Jonah was finished with his job as a prophet, it didn't mean that his life was all of the sudden meaningless for the rest of his days.
Your calling might take many different forms over your lifetime. You may find yourself thinking your calling was to be a teacher because of your desire to nurture children, but then find yourself being able to do that in many different capacities instead.
God made our hearts big, our desires deep, and our passions world-changing—don't feel like you are limited to having "one thing" that defines your whole life.
For Joseph, Jonah, and Moses, it was their commitment to doing God's will that shaped their lives, rather than a commitment to one job or station.
God wants to partner with you to create something incredible.
Destiny begins as a seed of hope or a dream, and as with any good crop of harvest it requires proper gardening. Waters of hope and light from the Lord will nourish these young seedlings as they grow along.
Storms, drought, or unforeseeable events will almost always seek to dampen or diminish the harvest, but it is not the end of the story. Whether on this side of Heaven or not God will bring to pass a harvest of goodness, and of destiny when we place our trust in Him.
Believe in the destiny of your life and know that it exceeds that of your life, for it is a part of the whole body of the Kingdom of Christ and the destiny for God's eternal reign.
Photo Credit: ©GettyImages/LoveTheWind
Cally Logan is an author and US History teacher from Richmond, Virginia. In her free time, she enjoys mentoring youth and spending time in nature. Her book, Hang on in There, Girl! Will be available everywhere on April 1, 2022. Check her out on Instagram and Twitter, @CallyLogan and TikTok Cally_Logan.