Should Christians Use Psychiatrists?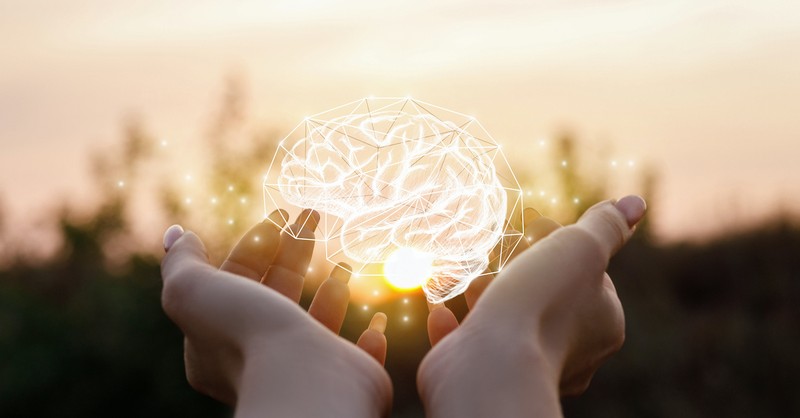 Mental health is a field in which professionals from various disciplines practice to address the complex and overlapping needs of the whole person. While differences in training and emphasis exist, similarities in scope for treatment can create confusion regarding which roles are needed with which issues or concerns. The four main categories of mental health professionals include counselors, social workers, psychologists, and psychiatrists. The complexity and variety of these roles map along with the reality of the complexity of the whole person. As people made in the image of God, our functioning includes biology/physical, spirit/spiritual, mind/emotion, and social/relational. Because of the interacting four parts, each mental health discipline focuses more on one than the others, with the interaction of the four creating overlaps between the fields. At creation, God created us in perfect relationship with Him, designed to represent Him to the world as a conduit of His love. We were also created in perfect relationships with one another, "naked and unashamed" (Genesis 2:25). We were created to work with the product of our work and the provision of the garden sustaining us without degradation or death (Genesis 1:27-30). Living in dependence on God and His provisions allowed us to live without deception toward others or in our own perceptions.

Photo credit: ©GettyImagesRawpixel
How the Fall Impacted Our Mental Health
In the fall, these four dimensions were disrupted. Our relationship with God (Spiritual) was destroyed as sin invaded our Spirit to seek independence from God and a selfish pursuit for knowledge and desire (Genesis 3:6). This destruction of sin corrupted our relationships with others (Social) by casting blame and doubt on the motives and intentions of others (Genesis 3:12), a reflection of our own distortion in selfishness (Mind; Genesis 3:10). In God's mercy toward us in this fallen and depraved state, He prevented us from retaining access to the Tree of Life (Genesis 3:22-24), thwarting an eternal life of alienation and death. While redemption at the cross brings reconciliation to God in our spiritual relationship (Romans 5:11; Ephesians 2:13-16), we persist in this body of sin and its impact biologically, emotionally, and relationally until our final redemption and glorification (Romans 8:30), groaning for this day of relief (Romans 8:23).
While we wait for the future redemption of our bodies and the sure hope of our resurrection (Romans 6:5), our suffering across these remaining dimensions produces endurance, character, and hope in the Holy Spirit (Romans 5:3-5). As Paul highlighted in 2 Corinthians, these mortal bodies are like jars of clay, with "our outer self…wasting away" (2 Corinthians 4:16). We are mortal seeking the promise of renewal and transformation to immortality (2 Corinthians 5:4-5). It is in this current state of mortality and the degradation and struggles that we seek help and healing. While we wait for our final redemption, maintaining our current earthly vessel is necessary too; it is a means of ensuring continued opportunities for the gospel here and now (Philippians 1:20-26). God's provision of general revelation and common grace to the world (Romans 1:19-20; 2:14-15) enables people, both saved and unsaved, to have insight and creativity into means for promoting health across aspects of these four domains (physical, spiritual, mental, and relational) with recognition of the limitations between the disciplines and their relevant training. Everyone operates from a worldview lens with culture, values, beliefs, faith, and upbringing influencing the texture of reality as viewed through this perspective. Sin distorts this lens, steering our hearts toward selfish independence and self-preservation. The life of the Spirit within us works to refine our relationships with God, self, and others, requiring the presence of these relationships to refine and correct our worldview lens to accurately understand God, ourselves, others, and the world through the authority of Scripture and collective and historical understanding of the text (Romans 8:14-17).
Is it Okay for Christians to Consult a Psychiatrist?
With that foundation established, we can explore the role of a psychiatrist and why it can be appropriate for Christians to consult and seek treatment from a psychiatrist. A psychiatrist is a licensed physician or medical doctor who has completed specialized training and residency beyond medical school to obtain expertise in the biological or physical realm. Psychiatrists diagnose organic disorders like depression, anxiety, bipolar, schizophrenia, etc., prescribing medications and collaborated treatment to address the underlying biological contributors to disease and disorder within mental health. Because of God's provision of common grace and general revelation, people both saved and unsaved can use their God-given intellect and creativity as His image-bearers to understand and dissect the workings of our world through observation, training, and practice.
Psychiatrists are medical doctors specializing in the biological domain of mental health; mental health and mental illness span all four domains in both its function and dysfunction. Engaging psychiatric care demonstrates good stewardship of our bodies and the capacity for insight and learning God provides. Mental illness is a result of the fall. Still, because we are composed of biological, spiritual, emotional, and relational functioning as intertwined and interdependent elements, spiritual treatment for mental illness covers one aspect of care and provides an appropriate lens for explaining how sin has corrupted our world and impacted all four of these factors of functioning. However, we must still consider the relevance of all four elements. In the same way that Paul explains how the body of Christ has many parts with different gifts but that all are necessary (1 Corinthians 12:12-31), treatment for mental illness must employ multiple disciplines to address the various factors impacted as well. A biblical worldview provides the lens to recognize the role of sin in distorting our relationships with God, self, others, and creation, but this recognition demonstrates how the impact of sin is both universal and personal. Mental illness mirrors this reality with causes for illnesses mixed with possible personal sin, inherited sin, imputed sin, and universal sin in creation.
Like other forms of physical malady, mental illness has effective treatments using medical interventions, like supplementing or regulating the chemicals in our brain that influences mood and emotions or stimulating parts of our brain to align with the speed and function of the rest of our brain. While psychiatrists view life through their own worldview lens, consulting a psychiatrist for assistance with mental illness draws upon the common grace of their medical training to deal with physical, organic, and biological treatment to problems that are often the complicated combination of biology, emotion, relationship, and spirituality. A multi-part issue usually requires a multi-faceted response, and it is the function of these other disciplines to supplement the biological care with the remaining factors.
Who to See When You Need Help: Psychiatrist, Psychologist, Social Worker, or Counselor
Psychiatrists are physicians with specialized training in diagnosing and treating organic disorders and psychopathology, usually using medications. The field of psychology has many specializations with mental health treatment often addressed by clinical psychologists, counseling psychologists, or school psychologists. While their specializations establish some unique elements to their training, psychology has historically worked with the seriously mentally ill with specialized training in assessment, testing, research, consultation, and evaluation for diagnosis. Social workers function in a variety of settings, often emphasizing work with organizational systems, resourcing, family and social systems, and advocacy for wellness and prevention. Counselors have many specializations as well, ranging from marriage and family to school counseling to addictions to clinical mental health counseling to pastoral counseling. Counseling emphasizes prevention, education, awareness around holistic health and wellness, and care throughout the lifespan. Psychologists, social workers, and counselors have more similarities than differences and are usually trained to address the whole person across all four areas of self. The perspective and method for understanding the mix of needs across these four elements, however, is significantly influenced by one's worldview.
Because we are complex beings made in the image of God, knowing when to seek help and who to seek help from can be overwhelming. Everyone has a different baseline for normal functioning, and it is through insight, self-awareness, and relationship with others that we can identify when something is not right in our functioning. In the same way that genetics affects our height, eye color, hair color, and so much more, genetics, environment, situations, and relationships also influence our mental health. Mental illness can occur when our functioning in one or more of these four areas is disrupted in some way. Disruptions occur through normal development with adolescence, bringing doubt, confusion, and uncertainty in identity and relationships. Disruptions can come through unforeseen situations, like the isolation and stress of 2020. Seeking help is normal, and just as in physical health, the earlier you seek help with issues outside healthy functioning, the easier it is to treat. Counseling across any of these disciplines provides a means for gaining perspective on your life and situation, learning strategies for seeing yourself, others, and God differently, and challenging the lens with which you view the world. While this can and does occur through peer relationships and pastoral care, the specific training for insight and skill-building facilitates this process within a professional relationship designed just for your needs.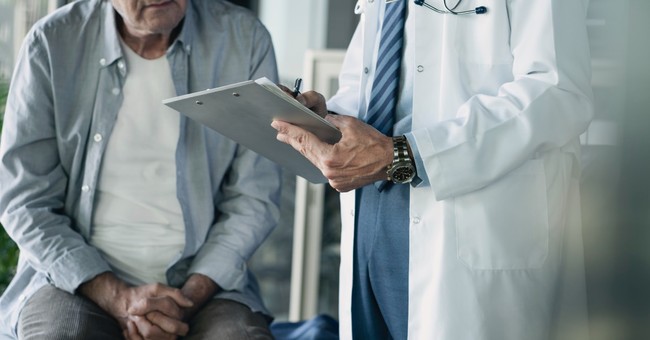 Photo credit: ©Getty Images/Seb_ra
Why Christians Should Not Be Ashamed to Seek Medical Treatment or Take Medicine
As Paul recognized in his medicinal recommendation of wine to help Timothy's "stomach and frequent ailments" (1 Timothy 5:23), using medical treatment and medicine to relieve our ailments and suffering is not at the expense of our faith. God has made every good and perfect gift (James 1:17). Much of Jesus' earthly ministry was Him demonstrating His compassion toward the physical needs of people in their suffering. While our ultimate need is spiritual, our spiritual self does not exist in independence from our physical self. Being made in the image of God includes being made in flesh (John 1:14), and the expression of our faith is demonstrated both by our belief and our action (James 2:26).
Jesus is referred to as the Great Physician (Mark 2:15-17) and the Wonderful Counselor (Isaiah 9:2), knowing us completely (John 2:25). Jesus came to "seek and to save the lost" (Luke 19:10), proclaiming the day of salvation and the kingdom of God (Mark 1:15), but also demonstrating this connection of body and soul in His power to save and heal both (Luke 5:22-24). It is often too simplistic to assume one of the four dimensions of self (physical, spiritual, mental, and relational) as the sole explanation for a problem. God designed our bodies to influence our minds and our minds our bodies (Romans 12:1-2; Ephesians 6:13; Colossians 1:9-11), with our relationships guiding both our thoughts and our behaviors (Hebrews 10:23-25). We are complex beings made in the image of God, with all our parts working together for health or illness. Treatment must also work in tandem, requiring the collaboration of care between your providers with medical doctors or psychiatrists addressing the biology; counselors, psychologists, or social workers exploring the mind, emotions, and relationships; and Christian counselors, psychologists, social workers, or pastors providing wisdom and perspective on spiritual matters. While we groan with creation for the redemption of our bodies (Romans 8:22-23), let us not grow weary in doing good (), seeking help and support from those around you to "lift your drooping hands and strengthen your weak knees, and make straight paths for your feet, so that what is lame may not be put out of joint but rather be healed" (Hebrews 12:12-13).
Photo credit (main/top image): ©GettyImages/Natali_Mis
---
Seth L. Scott, PhD, NCC, LPC-S is an associate professor of clinical mental health counseling at Columbia International University in Columbia, South Carolina and provides clinical counseling and supervision in the community through his counseling practice, Sunrise Counseling. Seth, his wife, Jen, and their two middle school children enjoy outdoor activities, reading together as a family, board games, and meeting people through Jen's pottery business at galleries and festivals.
Related podcast:
The views and opinions expressed in this podcast are those of the speakers and do not necessarily reflect the views or positions of Salem Web Network and Salem Media Group.
So when sin is not being confronted, or even viewed as sin at all, it's time to address it with the hope of gently helping to restore believers caught in its web. Here are 10 sins that often go overlooked in Christian community.
Stock Footage & Music Courtesy of Soundstripe.com Thumbnail by Getty Images