6 Signs You're Worshipping Celebrities as False Idols
Chad Napier

Crosswalk.com Contributing Writer

2019

20 Nov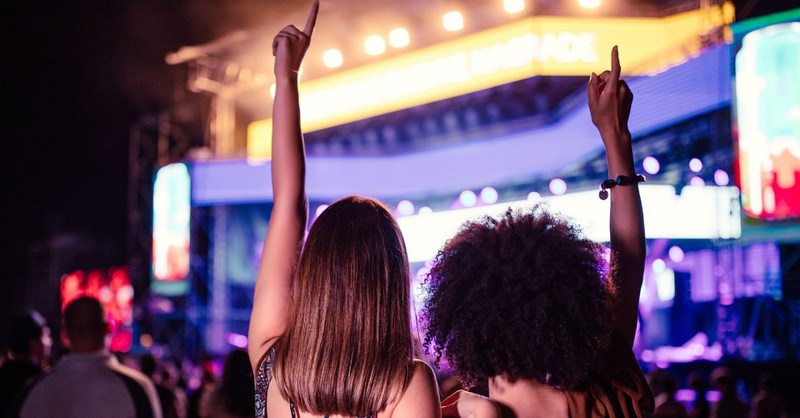 It's easy for us to get caught up and misplace our worship in false idols—instead of our Lord and Savior. When we think of false idols, we may think of objects like the tiki doll on The Brady Bunch show when the family went on vacation to Hawaii.
But John Calvin most adequately defined "idolatry" as a worshipping of the gifts in place of the Giver himself. Thus, a false idol is not just an object, but is anything we put on a pedestal which can seize the praise deserved of our God.
Moreover, a false idol is anything or anyone we turn to to find spiritual comfort and peace. These false idols can be our jobs, our family, television preachers, or star athletes. Each of these bestowments are blessings and for which we should be thankful, but not deserved of praise or glory.
It's easy for us to place importance on our jobs and family, as they are convenient and a source of comfort. Similarly, star athletes and television preachers are engaging and their views are easily admired and spectacularly produced.  Additionally, we all have a desire to be connected and have an ability to relate to celebrities for whatever reason. They are part of the "cool kids" as our society has always told us. If we subscribe to their same views, we somehow feel more relatable and popular ourselves.
Here are 6 signs, however, that your attraction to celebrity may actually be idol worship: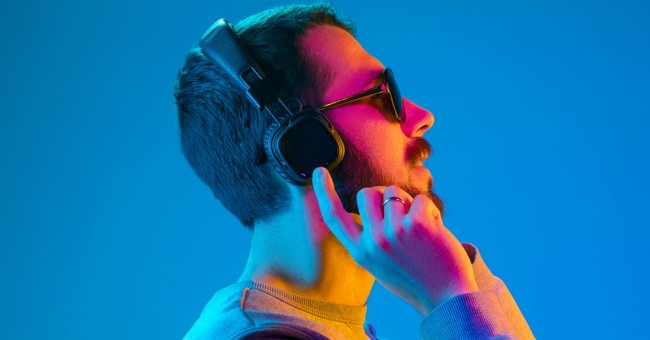 Photo Credit: ©GettyImages/master1305
1. Seeking To Promote the Celebrity, Instead of the Word
In Colossians 3:5, Paul taught us to "put to death, therefore, whatever belongs to your earthly nature: sexual immorality, impurity, lust, evil desires and greed, which is idolatry." We give these "earthly natures" significance in our lives because they produce a fulfillment within our flesh and promote man more so than our Lord.
Paul realized desires of the earthly nature are both temporary and fleeting. These desires are also deceiving.  Carnal lusts promote a false sense of love and security. These lusts consume our thoughts and decrease any room for worship of the true God.
These hungers are "worshipped" to satisfy and promote self, instead of our Lord and Savior Jesus Christ.
2. Agreeing With Everything a Celebrity Promotes
If we find ourselves unequivocally or instantly agreeing with every stance of said celebrity, there is a good chance he or she is a false idol to us. People who give us a grain of truth (to gain our trust of his or her validity) can often deceive us. A man of God is simply that—a man of God.
Our relatives, friends, actors, and athletes can be Christian and led by God, but earthly thoughts and desires creep into the earthly motivations. Isaiah 29:13 warns us about people who honor God with their lips, but have a "heart [that] is far away from me."
This "lip service" was deemed to be vain worship and was referenced by both Matthew and Mark. It is one thing for a celebrity to speak it, but quite another to live it.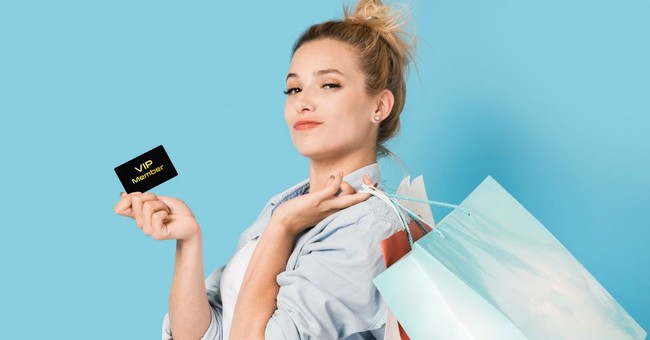 Photo Credit: ©GettyImages/baloon111   
3. Attempting To Mimic A Celebrity's Lifestyle
We are worshipping a false idol when we try to live the lavish lifestyle of a particular person or celebrity. Consider our desires for designer labels because our favorite singer or actor wore the same during a public appearance.
Most of us are unable to afford or even know the quality of the line, but feel a certain amount of "status" if we can relate in this way. Often, we do not have the means to live this lifestyle and therefore do so at a financial detriment to ourselves.
Further, this type of living draws focus on the person; deflecting the focus on our Lord. In 1 Timothy 2:9, Paul advised Timothy of the importance of "women to adorn themselves with proper clothing, modestly and discreetly." Not only does this instruction apply to women, but also is helpful to men. Any of us can be tempted to flaunt our clothing, watches, cars, spouses, or more to draw attention to ourselves, not the One worth worshipping.
4. Spending More Time Chasing A Celebrity Than God
Disappointment in an idol leads to a weakening of spirituality. In Psalms 16:4, we learn that "those who run after other gods will suffer more and more" and concluded he "will not pour out libations of blood to such gods."
The psalmist, David, understood that any blood, sweat, and tears expended for these "gods" is a wasted effort. At the end of the day, the effort expended upon such "running" is in vain and results in nothing gainful.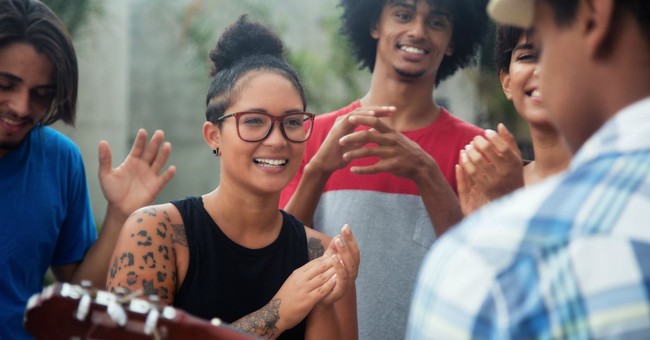 Photo Credit: ©GettyImages/DMEPhotography
5. Emphasizing the Celebrity's Appearance over the Words of God they Share
Christian celebrities are to be saluted for their stance on Christ and dedication to the gospel. I admire Tim Tebow and his faithfulness in spite of the criticisms. I enjoy the messages of Jentezen Franklin, Matt Hagee, and his father John Hagee. Further, I enjoy sharing their messages as a truly anointed preaching of the Word of God.
However, we must be careful to emphasize the message more than the messenger. The messenger is not to be worshipped.
We should have a desire  for others to see the light instead of the lamp. The light is the message of our Lord while the messenger simply holds the lantern. We are merely conduits of the message.
We are told in Mark 1:6 that "John was clothed with camel's hair and wore a leather belt around his waist and ate locusts and wild honey." Jesus considered John the Baptist a great man as reflected in Luke 7:28. We get a clear picture of his appearance in Mark 1:6.
John the Baptist is not wearing the tailored suits of the evangelists today, yet spoke of a pure word of God. Our society today desires a clean-kept messenger. The outward appearance of the speaker automatically gives rise to the content of his or her message. The considered success in one career is an automatic legitimizer of the athlete in all matters.
Our tendency to judge the content of the message with the appearance of the messenger is a form of idolatry.   
6. Giving Higher Credence to Celebrity Opinions Based on Accomplishments
We catch ourselves giving more credence to the opinion of a celebrity based upon his or her level of success. If the celebrity wins an award or has a hit single, our society automatically thinks we should adhere to their opinion on border control, global warning, and salvation.
In Isaiah 44, we are told to consider the works of the carpenter and blacksmith which use tools to shape and form wood and steel. The worker worships the finished work without considering the maker of the wood and coals. Without God, the finished result would be impossible.
God supplies both the ways and means, yet we tend to emphasize the finished works. The more beautiful the workmanship, the more talent had by the craftsman. The same is true of the works of the celebrity. It is a results-oriented business. The better the results, the better the talent and the more said celebrity is celebrated.
It is then society begins to listen to his or her voice. Conversely, it is assumed, that a D-List celebrity is incapable of taking a legitimate stance. Isaiah 44:20 states that "such a person feeds on ashes; a deluded heart misleads him; he cannot save himself, or say, 'Is not this thing in my right hand a lie?'"
We must be careful and mindful not to elevate our admiration of celebrities to the status of an idol. This sounds like an easy commandment to follow, but our society tells us and shows us what success looks like and sounds like. As a result, we try to become the celebrity (without actually developing their talent).
Consider the church-goer and follower of religion who attempts to look and sound like a believer without the presence of the Holy Spirit and salvation. The charade may work for a season, but sooner or later judgment is to befall the unbeliever.
The same is true with the worship of idols and celebrities. For example, worship music from popular artists is admirable and positive, but impressive performance is not what (nor is the performer who) is going to save us. Only Jesus is worthy of worship.
Set yourself free from the snare of celebrity idol worship and focus more on the message instead of the messenger.
---

Chad Napier is a believer in Christ, attorney at law, wannabe golfer, runner, dog lover, and writer. He enjoys serving his church as a deacon and Sunday School teacher. You can find him on Facebook, Twitter, and at his golf devotion par3sixteen.com. He and his wife Brandi reside in Tennessee with their canine son Alistair.
Photo Credit: ©GettyImages/bernardbodo