Speak No Evil, Hear No Evil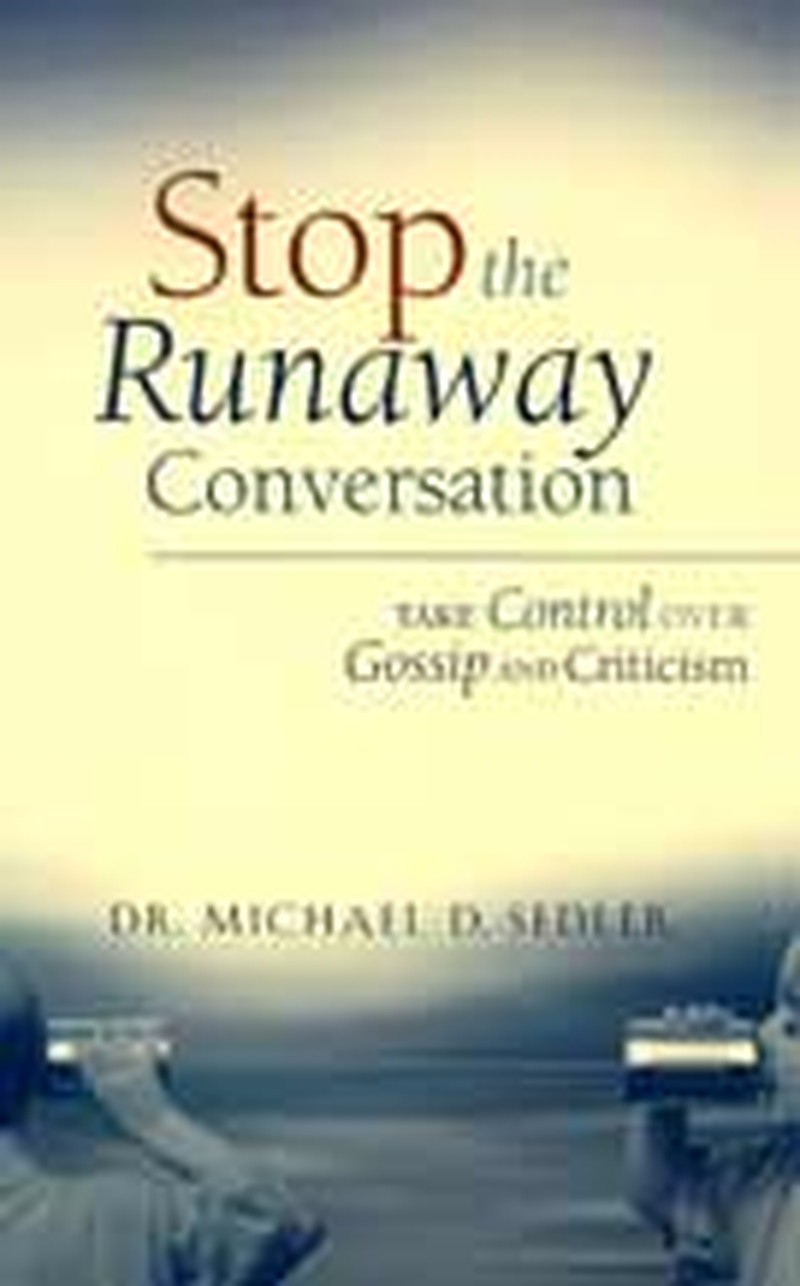 Negative words contain great destructive power. Whenever you talk negatively about people or listen to someone else talk negatively about others, you unleash that harmful power.
Here are some ways to avoid gossip and criticism:
Seek cleansing from God so you'll have the power to resist talking negatively about others. Take a look at the attitudes you hold and the comments you make. Confess the times you've gossiped or criticized in the past, and invite God to transform you. Release any pride or fear that is obstructing you from making the changes you would like, and be open to God's correction and guidance.

 

Pray for people you have hurt - either purposely or inadvertently - by speaking negatively about them. Ask God to heal them. Also pray for people who have hurt you in the past through their negative words about you. Forgive them and ask God to let them be aware of His loving presence with them.

 

Examine what tempts you to speak negatively, and pray for God to give you the strength to confront and overcome those temptations. Ask God to purify your mind.

 

Always be prepared for the possibility that someone may to try to engage you in a negative conversation about someone else. Pray for God to give you wisdom in such situations so you can resist being pulled into negative conversations.

 

When someone approaches you and begins talking negatively about someone, try to determine the speaker's motivation and encourage accountability by asking questions such as, "Is this something I need to hear about?", "Who told you this information?", "Have you spoken to those people who are directly involved with this situation?" and "Before you share any further, what are you expecting from me?".

 

Juicy tales about another person can be very seductive. Know that you should never accept what someone says about someone else as true without checking the validity of the statements yourself. And even if the statements are true, cruel words create unnecessary strife. Remember that Jesus' goal for dealing with people who have sinned isn't finger-pointing, but transformation and restoration.

 

Realize that participating in negative conversations harms you spiritually, creating confusion that can lead to deception.

 

Use positive words to heal when confronted with destructive, negative words. Respond to gossip or criticism with encouraging words about the person being talked about, and ask the person spreading the negativity to pray for the person about whom he or she is talking.

 

Be bold when confronting people who want you to listen to gossip or criticism. Remember that the consequences of listening far outweigh the awkwardness of taking a stand against the negativity. The speaker's feelings may temporarily be hurt, but you will be helping the speaker more than hurting him or her.

 

Be proactive about speaking positively about others. Strive to do so as often as possible.

 
-- By Live It Editor Whitney Hopler
Adapted from Stop the Runaway Conversation: Take Control Over Gossip and Criticism, copyright 2001 by Michael D. Sedler. Published by Chosen Books, a division of Baker Book House, Co., Grand Rapids, Mich., www.bakerbooks.com, 1-800-877-2665.
Michael D. Sedler is an associate pastor at Harvest Christian Fellowship in Spokane, Wash. Previously, he worked in the public education system as a social worker, behavior specialist, administrator and classroom teacher. He is married and has three sons.