6 Steps to Freedom from Insecurity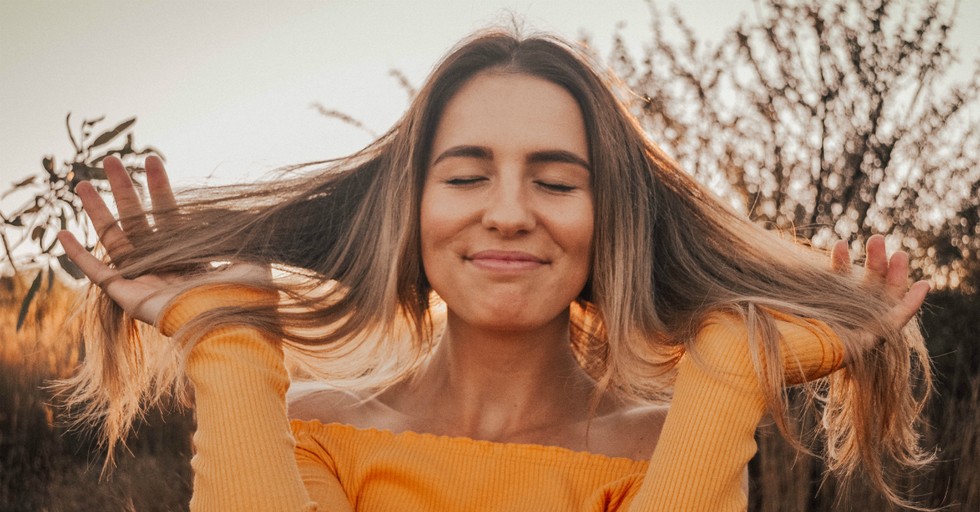 Insecurity. It's that nagging sense deep in your soul that you just aren't good enough. That there is something inherently wrong with you. That you aren't worthy of love and acceptance. It's painful and discouraging, but it doesn't have to be permanent.
God values each and every person so much that He gave His Son —so that He could have an unhindered relationship with us. Even though many of us know this, we still struggle with feelings of insecurity that we can't seem to get past.
If you've tried to overcome insecurity in your life, yet still find yourself deep in its despair, there is hope.
God longs to free us from the bondage of insecurity, but we have a role to play in finding this freedom. Here are six things you can do to start your journey to freedom from the debilitating effects of insecurity.
Photo Credit: ©Unsplash/Hean Prinsloo
1. Be Honest about Your Struggle

Slide 1 of 6

Often the first step to freedom is to admit that you struggle with insecurity. Admitting this can be difficult when you know it's not God's will for you, and you know how hard it is to overcome. It's important to ask God to open your eyes to see the truth of what is really going on in your soul when it comes to this.

You may mentally know that your security should rest in God, but physiologically still struggle with walking this concept out. Or you may try to fool yourself and others by pretending that you are not insecure, while simultaneously struggling with the shame and discontent that insecurity brings with it.

When you struggle with insecurity, pointing out and addressing something you struggle with is painful because it can feel like one more way that you are "less than." But God can't bring you freedom from what you won't acknowledge that you are in bondage to.

It's akin to denying you have a broken leg and avoiding the doctor, yet still hoping to get the help you need for it to heal correctly.

Photo Credit: ©Pexels/Ismael Sanchez

2. Recognize Your Painful Triggers

Slide 2 of 6

Insecurity often rears its ugly head as a result of painful triggers that happen in your life. Such trigger events could include:

-when someone criticizes you

-when someone doesn't like you or ends a relationship with you

-when you find yourself constantly looking too much into what people say both to and about you and wondering what it really meant

-when you find yourself constantly comparing yourself to others or "aspiring" to be like them (comparison is often hidden in the guise of aspiration).

There are an infinite number of situations and events that can trigger you, and triggers are different for each person. But the point is to be aware of what situations give you that pit in your stomach feeling, and/or that cause you to feel less than, weak, or shameful. Typically following these feelings you will experience anger (when insecurity is more hidden) and/or depression (when it's more overt).

Feeling these things obviously is not pleasant, but it can give you a beautiful window to your soul where you can see an injured area that God can heal. Acknowledging these areas is a powerful part of the path to freedom.

Photo Credit: ©GettyImages/shironosov

3. Allow God to Use Your Triggers to Grow You

Slide 3 of 6

Once you identify a painful trigger (or few), be open for God to show you the lie or misbelief that is causing it. Some common misbeliefs that lie under insecurity are things like "I'm useless because I failed at something," or, "If someone leaves me or doesn't like me it's because I'm unlovable,"or, "I'll never be good enough."

Even if you know that the Bible actually says the opposite of what these misbeliefs say, your inner soul may not fully believe that yet.

When you recognize these lies in your head, pray for a change of heart to believe God's truth over the lies in your mind. Knowing God's truth and really believing it are not always the same. The latter sometimes requires God's miraculous intervention to heal and change your heart.

It's also important to not always be in a hurry to get out of or fix difficult circumstances that threaten your identity. God is likely using them to work things out in you—and help you grow in maturity and intimacy with Him.

Photo Credit: ©GettyImages/AaronAmat

4. Develop Your Relationship with God

Slide 4 of 6

Finding security in Christ doesn't come from simply knowing that He is good and that you can find your security in Him. True security in Christ comes from building trust and intimacy with Him, which comes as a result of spending time with Him regularly.

When I first got married, I trusted that my husband loved me and was committed to me because he told me so, and showed me through his actions. As we've been married longer over the years and we've grown closer, my trust in his love and commitment has grown even closer...because I've spent so much time with him and have gotten to know him on a deeper level.

The more you spend time with God, really getting to know Him, the more you sense how big His love is for you. It's only when God's love for you becomes a bigger focus in your life than the things that threaten your identity, that you really begin to start to see release from the shackles of insecurity.

Jesus was confident in His calling and in His position as God's son because He spent a lot of time with His Father, often going off by Himself to pray and commune with Him. As people falsely accused Him and sentenced Him to death, He didn't even try to defend Himself. This was because he knew the truth of who He really was and was secure in that identity.

When you spend time with God on a regular basis, you will start to develop that strong identity in your Father as well.

Photo Credit: ©GettyImages

5. Remind Yourself Who God Says You Are

Slide 5 of 6

Reading Scripture and learning or reminding yourself about how much God loves you is a great start to overcoming insecurity. But the real difference lies in getting to a place where you really believe it and have it planted in your heart.

For me personally, there are a lot of scriptures I "know" and believe are true, but haven't yet taken root in my heart. So when triggers come, my first reaction isn't based out of what God said, but rather what my fear says.

One powerful way to help make the leap from knowing God's Word to having it really rooted in your heart is to create a list of some Scriptures that address your value in Christ and then be intentional about regularly studying and confessing them. Along with prayer, confessing and meditating on these Scriptures regularly will help to change your negative internal self-talk.

Here are just a few verses you can start with:

I praise you because I am fearfully and wonderfully made; your works are wonderful, I know that full well. – Psalm 139:14

For we are God's handiwork, created in Christ Jesus to do good works, which God prepared in advance for us to do. – Ephesians 2:10

For he chose us in him before the creation of the world to be holy and blameless in his sight. In love he predestined us for adoption to sonship through Jesus Christ, in accordance with his pleasure and will... – Ephesians 1:4-5

Photo Credit: ©GettyImages/digitalskillet

6. Repeat This Process Regularly

Slide 6 of 6

Facing our insecurity and seeking freedom from it is not a one-time event, or even a one-time season in your life. It's a lifelong process. There will be certain times in your life where God will more strongly work to address your insecurity and bring healing, but you will never completely experience true freedom this side of eternity.

Different seasons of life can bring up new layers of insecurity: becoming a parent, watching your children grow up, trying to advance in your career, etc. I've worked through seasons of insecurity throughout my life, but recently I faced some circumstances that challenged this area of my life once again. I honestly felt like a failure because I thought that I had already dealt with this insecurity. But my counselor helped me see that working through things like these is a process and it often involves many different layers.

Working through different struggles in various seasons is part of our journey with God. He typically doesn't reveal everything we need to work on in us at one time (thank God for that), but instead He leads us to grow step by step.

Instead of demanding a complete transformation right away, He gently guides us one step at a time.

So be encouraged if you are finding yourself facing insecurity in your life once again, or be aware if you think you can work on it once and then be done. Repeating the process of pursuing health and freedom is a lifelong process—and one that is worth the effort.

Photo Credit: ©Unsplash/Nine Kopfer