Steve Green Celebrates the Life of His Friend Rick Husband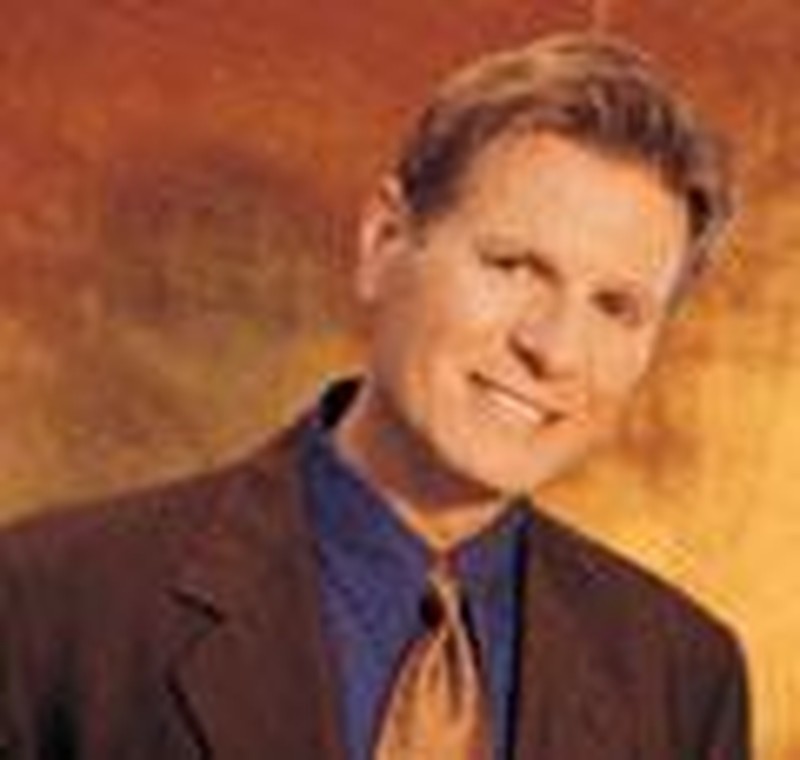 On February 1st, our nation was shaken by the tragic loss of seven astronauts aboard the Space Shuttle Columbia. As people tried to find out more about these remarkable astronauts, news spread about artist Steve Green's friendship with Rick Husband, commander of STS-107.
According to Steve's brother and manager David, Green sang at the launch of the shuttle on Jan. 16 and had been in communication with Rick in space via e-mail and one voice communication. Steve and his wife Marijean were with Evelyn Husband at the NASA memorial service in Houston and participated in Rick's memorial service at Grace Community Church in Houston. 
What was a personal friendship has become a point of interest to the media and many others. Steve has now shared publicly some of the experiences and stories in order that Rick's desire might be fulfilled; the desire that Christ be magnified in his body whether by life or by death.
Following is an email that has been circulating around the country and although it is not an official statement from Steve Green's ministry office, it is a good representation of the friendship between Rick Husband and Steve:
Tonight, David and I had tickets to the Steve Green concert at our church. It was very different from his normal concerts in that the concert was dedicated to his dear friend, Rick Husband, the commander of the space shuttle Columbia. 

 

Steve and his wife were very good friends with Rick and his wife Evelyn. He told us that he met Rick many years ago at one of his concerts. They came up to greet Steve and tell him how much they enjoyed his music.

 

Rick's wife whispered to Steve that Rick was an astronaut. Steve immediately began asking him questions (he said that everyone waiting in line to see him suddenly turned their interest to Rick). That was the beginning of their friendship. 

 

Three years ago, Green was present at Rick's first space shuttle launch where he sang at a reception prior to take off. He did the same thing 17 days ago and then watched Rick go into space. Steve told us how many of the people at the reception were non-believers, which is not unusual among the science community. 

 

Steve's lastest CD contains a song titled "God of Wonders" that speaks about a "God beyond our galaxies-You are holy, holy-The heavens declare your majesty-You are holy, holy." Rick Husband loved the song and Steve sang it the reception held for him. 

 

A video was also made to accompany it, showing Husband with his wife and two young children, in space on his prior mission, along with breathtaking photographs of the galaxies our God created. This same song was also played upon Rick's wife's request as one of the wakeup songs one morning on the space shuttle (they apparently play a different song each morning from NASA). 

 

Steve emailed with Rick while he was in space and he shared that Rick talked about how awesome God's creation was as he saw it out the space shuttle window. 

 

Rick was a quiet man, said Green, but never quiet about sharing his faith in Jesus Christ. He told the audience that right before the crew boarded the space shuttle 17 days ago, Rick stopped them all and prayed for them. NASA workers commented that in all their years working there, they had never seen a commander pray with his crew. Steve said that at T minus 2 before takeoff, a NASA control person commented that it was a perfect day for launch and Rick replied 'The Lord has given us a beautiful day.' These were just some of the things he told us.

 

Green did a concert in Houston last week; Rick's wife, Evelyn, and Michael Anderson's wife were there. Steve prayed for Rick and Michael while they were in space and then Steve's family spent the evening having dinner with them.

 

Steve told us how Rick left a recorded devotional video for each of his two children for each of the 17 days he would be gone. That was 34 videos that he took the time to record so that his children would not miss their daily devotions they had with their dad.  What a legacy Rick has left his children.
According to a statement on the Steve Green Ministries website, "Rick was a humble, gracious and unassuming man. He was a great inspiration to all who knew him. In days to come and at the appropriate time, Evelyn Husband will tell more of their story with the hope that our Lord will receive much praise."
Performing live music is a cornerstone of Steve Green's career, a tradition he's maintained since 1984 when he established Steve Green Ministries. His music has been honored with four Grammy nominations, 13 No. 1 songs and six Dove Awards, Christian music's highest honor.
With 23 recordings to his credit, including children's projects and Spanish-language albums, Green has sold over three million albums worldwide. Before performing solo, Green contributed his vocal talents to well-known groups Truth, White Heart and the New Gaither Vocal Band.
Steve has been tapped for high-profile occasions like Promise Keepers and Billy Graham Crusade events. Green has worked to raise believers awareness of persecuted Christians around the world and has performed worldwide in 44 countries, including various Spanish-speaking countries, as well as South Africa, Korea and the Philippines.
Compiled by Janet Chismar. Used with permission of David Green.
Visit Steve Green Ministries at: www.stevegreenministries.org