Ten Old-Fashioned Virtues That Deserve a Comeback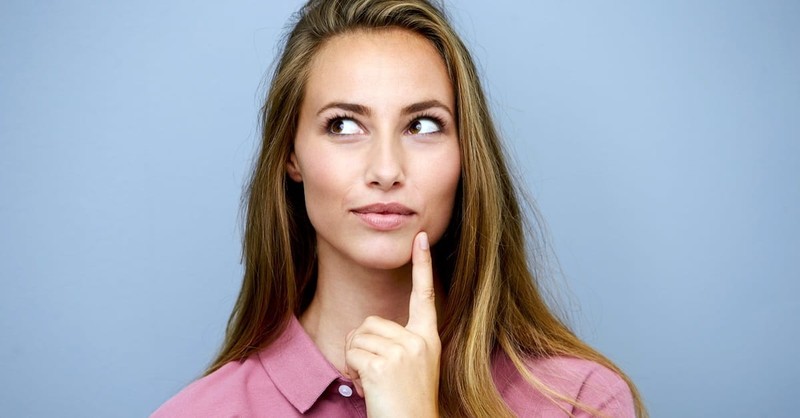 You're a teacher taking roll on the first day of class. 
"Serenity?"  "Here."
"Bliss?"  "Here."
"Blaze?"  "Yep."
"Fear-of-the-Lord?"  Wait… what? 
Not so long ago, Christians named their children after virtues, character traits they hoped their kids would aim for.  It wouldn't have been at all unusual, among the Henrys and Jameses, to find kids named Verity, Silence or Temperance.
So what does it say about a culture to scan a list of trendy names?  We wouldn't be surprised to meet girls named Bella, boys named Hunter, common names these days because we want our kids to be beautiful and strong.  But is there a different set of virtues — old-fashioned ones — that deserve a comeback?
Here are ten virtue names once common in the Puritan crowd, names that tell the story of a culture aiming high.  What if these ten virtues were beloved again?
1. Amity — friendship  

Friendship seems a funny way to kick off a conversation on virtue, but if you stop to think, you'll realize it's a deeply Christian ideal, embodied from the very beginning of time.  God, in three persons, existed in perfect love and friendship for all eternity before creating… friends.  Friendship is a reflection of the heart of God.
But it's a forgotten art.  We live in a distracted age, where establishing and nurturing companionship is difficult.  Great friendship, the kind worth aiming for, isn't frivolous, it's self-sacrificial, joyful, and life-giving.  The truly great friendships of history have lent courage (David and Jonathan), sustained weary souls (John and Abigail Adams), inspired great works of art (J.R.R. Tolkien and C.S. Lewis), and ultimately changed history (Abraham Lincoln and Frederick Douglass).
2. Charity — love

It's kinda Captain Obvious to argue for the importance of charity.  We know in our bones the height of love's beauty and power.  But what we know and what we do about it are two different things.  Love is grace wrapped up and delivered.  It isn't exaggeration to say that love can move mountains of prejudice and short-circuit generations of vengeance.  This virtue that we think of as sweet and naïve is gritty enough to survive and even thrive amid oppression, persecution, and violence.  It's like the cockroach that outlasts a nuclear bomb.  You can't kill love, can't starve it, can't crush it.  "Love is strong as death… Its flashes are flashes of fire, the very flame of the Lord.  Many waters cannot quench love, neither can floods drown it.  If a man offered for love all the wealth of his house, he would be utterly despised." (Song of Songs 8:6-7)   Name your daughter Charity and you name her after God— tenacious, unending, strong and beautiful Love.
3. Felicity — joy

We are loved.  We are adopted.  We are heading home!  As so many godly people have pointed out, Christians ought to be the happiest people on the planet.  After all, we who were wandering around lost have been found.  A person who really gets that truth is like a colorblind kid on his birthday with a new set of rainbow-revealing specs: we were blind, but now we see.  Happiness, as a virtue, is really just the result of gratitude and wonder.  It's worship bursting free.
4. Hope

Life isn't usually an unbroken series of victories.  Anybody who's been on the planet for a few decades can tell you, life is hard.  So what will you lean on in tough times?  What gets you through illnesses, funerals, disappointments?  We need hope, need it like we need water.  We need a rock-solid expectation of something good coming around the bend.  Hope in Christ never disappoints, because it is grounded in a person who never fails, a person whose promises are gold.  Like joy and love, hope is a gritty virtue, proving its worth in our darkest hours.
5. Mercy

Ahhh, mercy.  It's a virtue we love to receive and have a hard time giving away.  Have you been to a place saturated in mercy?  Where sin is really forgiven and never mentioned again?  Where everyone stands on equal footing because everyone knows it's only the grace of God that lets us stand at all?  If the church exuded mercy the way Christ does, I think we'd have a hard time finding seats for all the sinners flocking in.  Mercy is a culture-shaper.
6. Peaceable
So my Facebook friend posts a rant against my favorite politician.  A crazy driver cuts me off.  My teenager says something snarky and pushes all my buttons.  What rises in my heart?  Paul says "so far as it depends on you, live peaceably with all." (Rom. 12:18)  Of course I can't control how others treat me, but I can beg the Holy Spirit for a peaceable soul.  It's a prayer He loves to answer.  "Blessed are the peacemakers, for they shall be called sons of God."  (Matt. 5:9)
7. Remember

What a strange and lovely name!  Remember.  Remember the grace of God, the answered prayers, the showers of blessings in days gone by.  Remember precious moments and loved ones we've lost.  Remember what others have given to buy your freedom or sacrificed to bless you.  Remember love.  Failing to remember got our Israelite ancestors into heaps of trouble.  That's how they ended up worshipping a golden calf and moaning about the good old days in slavery.  Often, that's how we end up discouraged and afraid.  Remember, friend, what God has done, and give thanks.  It'll do your heart good.
8. Resolved — determined 

The wicked-smart Puritan Jonathan Edwards (he might prefer "humble theologian") drew up a list of 70 resolutions that would chart the course of his life:
"Resolved, to live with all my might, while I do live.
"Resolved, never to speak evil of anyone…
"Resolved, to examine carefully, and constantly, what that one thing in me is, which causes me
in the least to doubt of the love of God; and to direct all my forces against it."
Resolve, strengthened by Jesus, can carry us through a dry spell, help us make ethical decisions in a split second, and allow us to finish strong, fight the good fight, complete the race.
9. Steadfast

Speaking of resolutions, here's a great one:  "Therefore, my beloved brothers, be steadfast, immovable, always abounding in the work of the Lord, knowing that in the Lord your labor is not in vain." (I Cor. 15:58)  To be steadfast is to be fearless, faithful, and fully reliable.  It's a quality you want in a spouse or a best friend.  Without it, even our best characteristics are just a flash in the pan, but with a steadfast heart, you will stand firm.  The difficulty, of course, is that none of us are born steadfast.  And that's the miracle of Christianity — our steadfast God can lend us His goodness, even when ours is lacking.
10. Wrestling
Just as unspoken grief can break a guy's heart, unexpressed doubt can wreak havoc on our faith.  But God isn't afraid of our doubts; He named a nation after Jacob, who wrestled all night with The Angel of the Lord.  Take a tour of the Psalms and watch David bring his doubts before the throne.  It's when we stuff our fears and don't engage our doubts that we run into trouble.  Perhaps the Puritans who named their sons "Wrestling" weren't so much asking God for extra struggles, but grace to bring our inevitable human doubt and fear into the light.
There are a thousand other virtues we could name, but I'll leave you with just one more, courage.  After all, it requires a bit of bravery to live a cross-shaped life.  We start out with good intentions, but hit a rough patch and watch your confidence falter.  As C.S. Lewis said, "Courage is not simply one of the virtues, but the form of every virtue at the testing point."  May we have the courage not only to name our children for our highest hopes, but to bravely hope in Christ when our strength fails.  He will always be enough.
Catherine Morgan lives in Colorado with her husband, Michael, a Newton- Wilberforce nut. She is the author of Thirty Thousand Days: The Journey Home to God, and blogs at catherinesletters.com.