The 5 Deadly Steps that Lead to Sin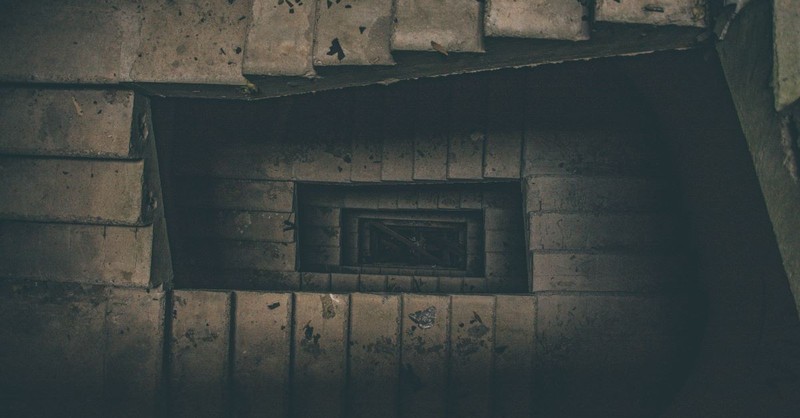 Small steps make big changes. When focusing on a goal, we know that we repeatedly do the little things that will help us achieve success. Action steps move us forward. But what if our action steps do not align with our purpose? Or point us away from God's Word? Just like children, adults are often prone to rebellion and looking away from God.
We've all been there—opposing authority either outwardly or inwardly; it's neatly tucked away in our heart. Even in our selfishness, we know the right path, but we are prone to walk as close to the edge as possible. Swing for the fences, they say. Sin gets that swing so high that it's over the fence, and in a difficult moment, we try to dig out of the pit we fell into on the other side. We pushed the swing one time too many and too far over the edge.
We never intend to sin. It deceives us into believing that little steps won't matter. God's Word warns us to be careful how we live, and that we need to understand God's will for our lives (Ephesians 5:15-17). God has instructed us to follow His pattern. Little steps matter a lot.
I learned that while following a crochet pattern. My blanket started square. But somehow, I missed a stitch. It was only a tiny stitch, but at the end, that beautiful square throw was more like a triangle, far off from the shape I had envisioned. My last stitch landed off. So it is with sin, and we want to stay as far away from sin as possible. Here are 5 deadly steps toward sin that we can avoid.
Photo Credit: Unsplash/Riccardo Pelati 
Step 1: Taking Our Eyes Off the Lord
We take our eyes off the Lord when we stop praying. Prayer is a gift and one of the most potent weapons in our arsenal to protect us from the onslaughts of the Devil. He knows that when we are not using this weapon, we are at our weakest place. Our daily conversations with God strengthen us. Our sincere, trusting heart is heard, and His will is that we also listen as our Shepherd gently prods us away from sinful thoughts and paths.
Without the guidance of the Holy Spirit, we are most vulnerable to the temptation to sin.
God will never tempt us to sin (James 1:13). God can't be tempted by evil, and He will draw no one toward darkness. He is always pointing us to light. But there is one eager to tempt us, and he knows how. He uses the proper ammunition every time. But, if we are focused on God, we won't see his pesky little minions jumping on the sidelines trying to capture our attention. Instead of being distracted by their outrageous shenanigans, shouts, and motions, we are securely positioned at the cross. Prayer keeps us focused.
God instructs us when to pray (1 Thessalonians 5:17) as well as how to pray.
"Do not be anxious about anything, but in every situation, by prayer and petition, with thanksgiving, present your requests to God." Philippians 4:6
An active and faithful prayer life keeps us rooted in the Word. The Apostle Paul reminds us to be transformed by the renewing of our mind (Romans 12:2). A spiritual mind is renewed in the Holy Scriptures. In God's Word, our hearts and minds are prepared. We learn the truth and are ready for battle when the Enemy slithers up with the next tempting piece of fruit.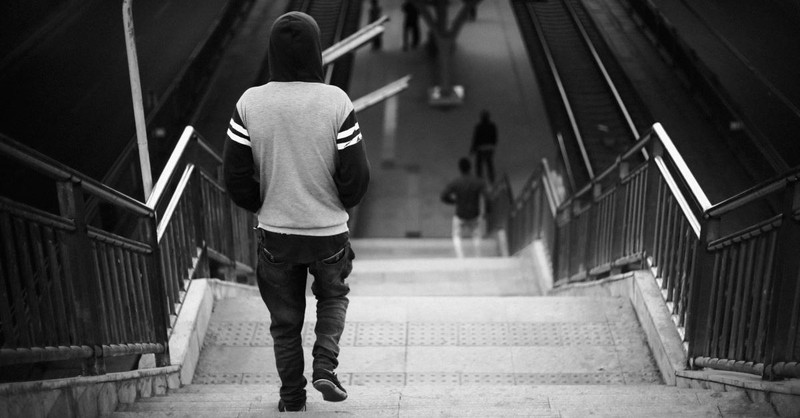 Step 2: Pondering about Our Selfish Needs and Wants
It's hard to think about us when imagining Jesus. Once we've drifted from His Word and stopped seeking Him, the Enemy will plant bait to keep us directed inward. He encourages us to keep looking, to fulfill our needs and wants. God has warned us not to do anything out of selfish ambition (Philippians 2:3).
"Turn my heart toward your statutes and not toward selfish gain." Psalm 119:36
When we've stopped praying and reading the Word, we aren't heeding these truths. Instead, distracted by the world, we entertain a bombardment of images, sounds, and enticements through television, social media, and our communities (1 John 2:16).
The checkouts are plastered with magazines that tempt us to obsess about ourselves. The more absorbed we are in a world of self, the more we are prone to move off the path to worship our personal shrine. What we need, how we feel, and how everyone else is less important.
We're not actually sinning yet, but the temptation is real. We know we need to turn back to the cross, but the Enemy is flirting with our ego, and we like it. He tells us how beautiful and important we are, how nobody will take better care of us than ourselves. We believe it. We inch forward. A few more steps won't matter. We don't want to miss out on what we deserve. But the Enemy knows that he still has a chance of losing us, so he's taking it easy. There's no need for him to rush because he knows we will follow him as long as he romances us for a while.
But God so kindly gives us a way out.
"No temptation has overtaken you except what is common to mankind. And God is faithful; he will not let you be tempted beyond what you can bear. But when you are tempted, he will also provide a way out so that you can endure it." 1 Corinthians 10:13.
Photo Credit: Unsplash/Daggy J Ali
Step 3: Compromising Just a Little
We act on the next step to comfort ourselves. We're all tempted by something. And the thing we covet, our own evil desire will chase after (James 1:14-15). There are many ways we can be tempted to walk toward sin. Sometimes it appears like something good for us. But maybe it doesn't line up with the vision God has for our life. We might be enticed by flattery or pride. Still, it begins in our thoughts, when we stopped thinking about God and thought more about ourselves. Ideas battle in our minds. We imagine it. We talk about it. It becomes so natural to us, and our desire is so strong we are drawn away with no thought to the consequences we could face. We surrender, like sheep being led to slaughter, into tempting situations. We go to that party, or to that place where we have no business being. We rationalize why it's okay for us. How God's rules might be a bit old-fashioned for society.
We compromise by trading moral behaviors for bad ones (Galatians 5:19-26). But the Scriptures are clear: those who belong to Christ have crucified the flesh. If we live by the Spirit, we must keep in step with the Spirit.
We've crossed the bridge the moment we compromise. God's Word is clear that temptation leads to a trap, and harmful desires will lead us to ruin and destruction (1 Timothy 6:9).
Step 4: Believing the Lies of Insatiable Desire
We've all bought into the lies. The lies that tell us we aren't good enough unless we have this or achieve that. Once we are focused on ourselves and unable to do or have the things we believe define us, we are standing on the crosswalk of sin. Think of the 10 Commandments (Exodus 20:3-17). Each deals with an evil that started with selfishness. When we take our eyes off God, there is an entire army of gods ready for us to bow to. We magnify our importance. The more important we become, the more minor others become.
Whatever we desire, we may sense it's not right, but we rehearse the lie. We want to believe that our desires are good, and God has given them to us. Why else would we want it so strongly?
It could be something very benign in appearance; modern traditions that seem okay. Something so innocent we think little about it. But when we look back, we see that that step led us to a horrible road. Yet during the desire, we told ourselves the lie repeatedly.
"See to it that no one takes you captive through hollow and deceptive philosophy, which depends on human tradition and the elemental spiritual forces of this world rather than on Christ." Colossians 2:8
Those who are part of the deception told us the lie we wanted to hear. We may have even looked for the person willing to lie.
If the desire that draws us does not align with the Word, it cannot be from God. Romans 1:25 reminds us that when we sin, we are exchanging God's truth for a lie. We are worshiping and serving created things rather than our Creator.
If we "Take delight in the Lord, and he will give you the desires of your heart." Psalm 37:4.
When headed for this step, we need an accountability partner to help us see the truth. Our fellow believers can help us be strong when we are weak (Proverbs 27:17).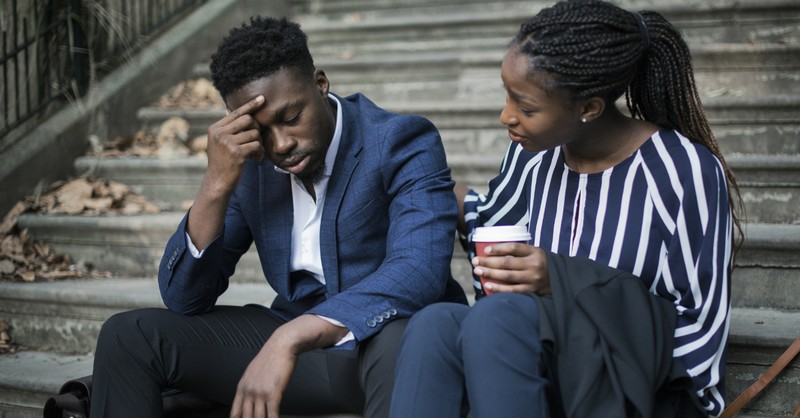 Step 5: Withdrawing from a Community of Believers
This step may be the final plunge into sin. When you have stopped seeking God, stopped praying, and stopped interacting with Godly people, it's like driving a car with no headlights, warning signals, or brakes. You'll reap the sting of sin, and it will be more than you wanted to pay.
The right people and environments will keep us free from temptation. We'll witness examples that will remind us of proper behavior. Accountability partners will check in with us to comfort and pray with us.
If we go where we don't belong, we are setting ourselves up for failure. As we venture off a Godly path, our conversations will change, as well as our habits, interests, and decisions (1 Corinthians 15:33). Withdrawing from a community of believers will set you on a track to mimic the world. We know that the world is controlled by the Enemy (1 John 5:19). James tells us to avoid being polluted by the world (James 1:27).
"You adulterous people, don't you know that friendship with the world means enmity against God? Therefore, anyone who chooses to be a friend of the world becomes an enemy of God." James 4:4.
We must never forget; we are in the world and not of the world. While we are here, our job is to be a light in the darkness. We must not let the dark penetrate our life.
"Do not be yoked together with unbelievers. For what do righteousness and wickedness have in common? Or what fellowship can light have with darkness?" 2 Corinthians 6:14.
Leaving your faith community requires you to carry a floodlight. However, remaining in the light of believers will bathe you in a light that will give you the strength to withstand whatever evil is tossed your way. The first New Testament church understood the power of the Devil's traps, and they were faithfully devoted to studying the Word, fellowship, and prayer (Acts 2:42).
Fortunately, God has given us a way to reconcile sin (Acts 2:38). In Psalms, we learn that when we confess our sins, God will forgive us. He will teach us the right way (Psalm 32:8).
Take these faith steps to avoid sin:
Pray and read God's Word daily.
Think of yourself less, and Him more.
Keep yourself from idols and tempting situations.
Compare every thought and action against the Word.
Stay grounded in a body of believers.
Photo Credit: ©GettyImages/Rawpixel
---