The Lies We Tell Ourselves about Achievement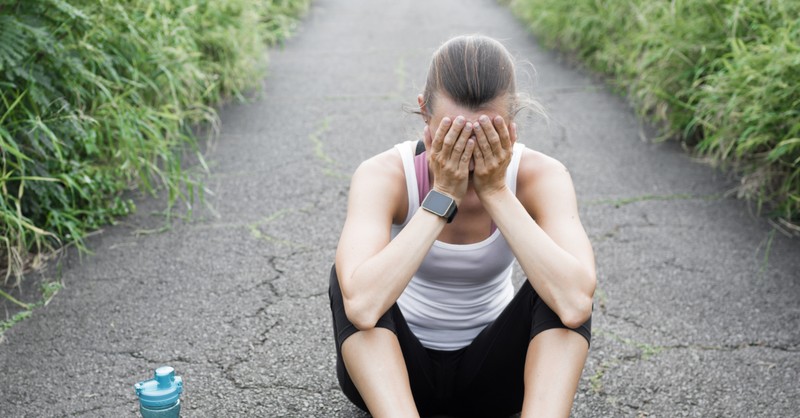 All of us have definite ideas of what success looks like. Achievement of our goals takes work and dedication. If we don't consult God with our goals, we can find ourselves off track, and then we start believing the enemy's lies.
How will we know we're off track and believing lies? We'll know if we are committed to achieving our goals at any cost. Or if we attempt to achieve them without even consulting God.
God told us to trust Him in all our ways and He will direct our paths. So, let's look at some of the lies we tell ourselves about achievement.
1. If I achieve this, then I'll be happy.
Whatever we have achieved, like anything else, after a while, we crave more.
For instance, if we are trying to achieve a certain number of followers on social media, once we reach that number, we wonder why it seemed so important to us. We are still the same person, doing the same things, and yet, there is a different number ascribed to us. Achievements do not make us happy.
I once heard a speaker say if we need _____ to be happy, we will never be happy. Happiness is a choice, not just some feeling. God wants us to give thanks in all things (1 Thessalonians 5:18). He also tells us Godliness with contentment is great gain (1 Timothy 6:6).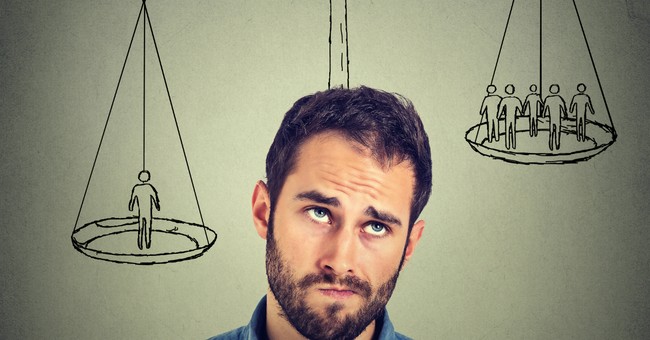 Photo Credit: ©GettyImages/SIphotography
2. If I achieve this, God will accept me more.
It's a trap to believe we're worth more when we're productive. Because when we produce less, we start believing we lose value. This is a lie. The truth is, our value is based on the fact we were created by God, made in His image. Nothing we do will make God love us any more than he does right now. God said while we were yet sinners, Christ died for us (Romans 5:8).
If you have children, do you have more love for the ones that are able to do more? Of course not. Nor does God love us more when we mature.
3. If I achieve this, people will like me more.
The apostle Paul was direct when it came to pleasing other people. Paul asked, do we seek to please men or God? I remember noticing the tiny word 'or' for the first time. It nearly jumped out of my Bible. Before that, I thought if I sought to please others that I was pleasing God. God knows people-pleasing can trip us up.
We are to live our lives, incorporating God's truth. We are to walk by faith, as we continually look to the Lord for guidance. And in doing those steps, we will find we are pleasing God. Seeking to please people is not healthy. And when we please some, we'll find others are not pleased.
Believe me, I used to be a professional people-pleaser. I'd do the things others wanted and rarely stop to consider what I might want. The acceptance of others was far too important to me. And it's a deception that can cause us to lose sight of what God desires.
4. If I achieve this, I will finally be satisfied.
I distinctly remember when I had something I wanted to achieve. Day after day, I told myself how much better it would be when I achieved my goal. I did all I could to make it happen. And then one day it did. And do you know what? I was still not satisfied. I quickly moved the bar higher.
We will always want more than we have. We were made for heaven and we won't be truly content till we get there.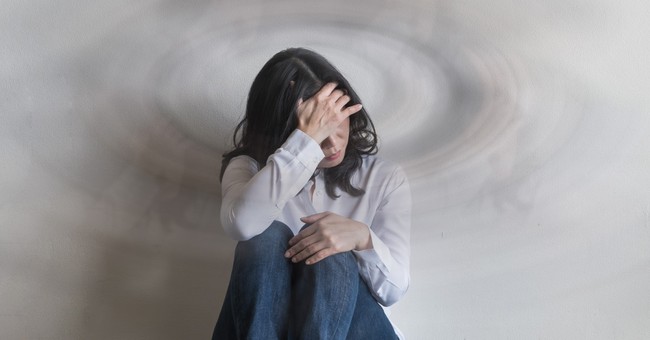 Photo Credit: ©Getty Images/Chinnapong
5. I'll never be able to achieve anything more than this.
And for those who have achieved their goal, a different lie surfaces. We are tempted to believe that since we've acheived this goal, it's all we'll ever achieve. And it's all downhill from here.
The enemy loves lies. Because when we believe his lies, we are not looking to and depending on God, we are looking at the circumstances around us. Just like Peter, once he took his eyes off of Jesus, he noticed the wind and waves. Then he slipped down into the water. Fortunately, he called out to the Lord asking Jesus to save him.
When we take our eyes off the Lord, we can also call out to Him. And instead of shaming us, Jesus is ready to help us as well.
We have no idea all the things God has in store for us. If we continue to commit our ways to Him, He will show us what we are to do.
6. If I don't achieve this, I'm a failure.
People often determine their worth by what they do, and consequently, if they do not achieve their desired goals, they believe they are failures. Failing and being a failure are two very different things. Everyone fails at one time or another. Failing does not make someone a failure. In God's eyes, no one is a failure. God promises us that in all things God works for the good of those who love him (Romans 8:28).
Satan, on the other hand, will always try to make us believe that if we miss the mark and do not achieve what we set out to do, we are failures. And then he goes on to condemn us. But God's truth tells us there is no condemnation for those who are in Christ (Romans 8:1).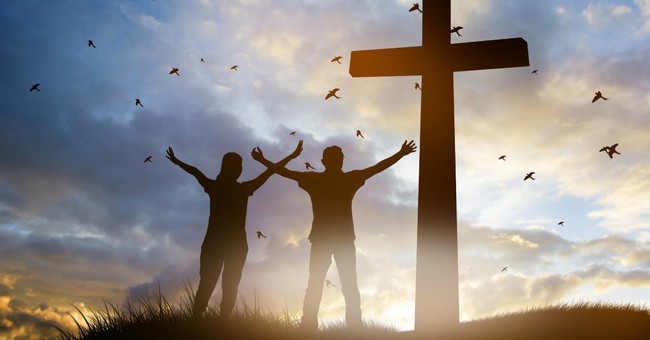 Photo Credit: ©GettyImages/Kalawin
How do we refute the lies we hear?
The only way to combat lies is to know the truth of God's Word.
Achievements can lead to boasting. God tells us if we boast, let it be in the Lord (2 Corinthians 10:17-18).
We can commit our goals to the Lord and He will establish our plans (Proverbs 16:3).
We need not conform to the world, but instead be transformed by the renewing of our minds (Romans 12:2).
The other thing we can commit to is prayer. God hears each time we call on Him.
A Prayer for Us Regarding Achievements
Father, thank you so much for giving us your Word, so we can know your desires for us. God, we need your wisdom so we can discern what your Spirit tells us. Thank you for promising to never leave us nor forsake us (Hebrews 13:15). Thank you for meeting all our needs and for your unfailing love. Help us exercise our faith which will please you (Hebrews 11:6). We pray this all in Your Son's precious name. In Jesus' name, amen.
Photo Credit: ©Getty Images/kieferpix
---

Anne Peterson is a poet, speaker, and published author of 16 books. Her most recent book is Always There: Finding God's Comfort through Loss. Anne has published 42 Bible Studies and numerous articles with christianbiblestudies.com. She has been a regular contributor to Crosswalk for seven years. Visit Anne's website at annepeterson.com and sign up for a free eBook or visit her Facebook page. You can also subscribe to Anne's YouTube channel where you can watch her recite her poems and share her heart.