The Power of the Promise of Heaven
Warren Olson

Senior Living Ministries

2005

9 Aug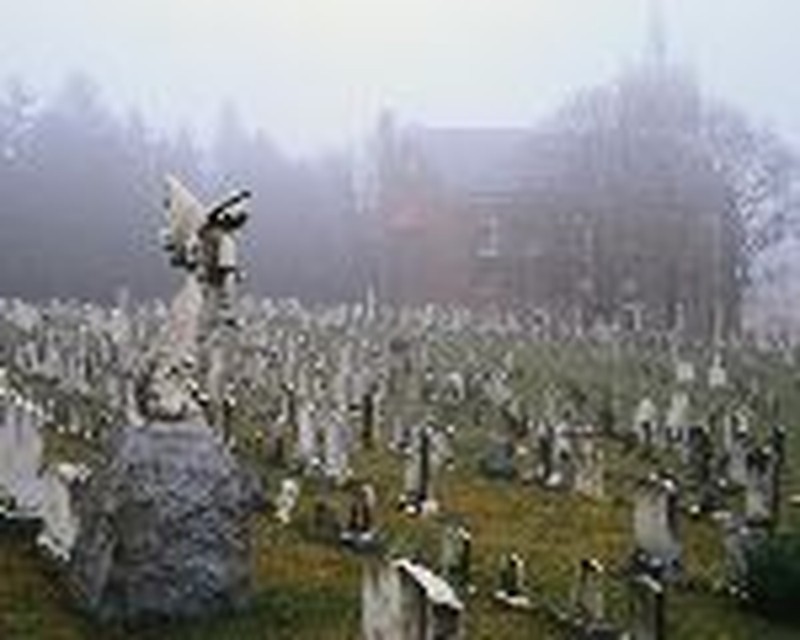 General William Nelson was a commanding officer in the Union Army during the Civil War. According to the history books, General Nelson never suffered a major injury during his entire military career. The only injury he ever sustained wasn't on the field of battle at all! General Nelson was shot and killed during an argument with a fellow soldier.
Amazingly, General Nelson didn't request immediate medical attention as he lay dying that day. Instead, the general had just one request: "Send for a clergyman; I wish to be baptized."
You see, General Nelson's death caught him completely unprepared. He had never taken the time to prepare for death…to get his priorities in line. And that day, as he unexpectedly faced his mortality, all General Nelson cared about was preparing for his eternity!
In this article, I want to address a very difficult subject—the subject of death. And while death itself is a certainty for all of us, young or old, it is not something most people want to talk about.
However, as Christians, we should have a different perspective on death than the rest of the world does. Because of Christ's death and resurrection, each of us can face the inevitability of death with hope…and even celebration!
Those who haven't accepted the love and forgiveness Jesus made available through the cross will experience a fate far worse than death itself—an eternity separated from God. But for the Christian, death is just the opposite. It is a wonderful homecoming…a chance to begin eternity in fellowship with the Lord and other believers.
New Testament scholar A.M. Hunter writes about a dying man who asked his Christian doctor to tell him something about heaven. The doctor, while he was searching for the right words, heard a scratching at the door. And the answer came to him.
The doctor said to his patient, "Do you hear that? It's my dog. I left him downstairs, but he has come upstairs and can now hear my voice. He has no notion what is happening on the other side of this door, but he knows that I am here.
Isn't it the same with you? You don't know what lies beyond the door, but you know that your Master is there."
Many people in our world today see death as the end. But as Christians, we have an assurance that our Lord waits for us with anticipation on the other side!
In 2 Corinthians 5:4-8, Paul says that he looks forward to heaven:
For while we are in this tent, we groan and are burdened, because we do not wish to be unclothed but to be clothed with our heavenly dwelling, so that what is mortal may be swallowed up by life. Now it is God who has made us for this very purpose and has given us the Spirit as a deposit, guaranteeing what is to come. Therefore we are always confident and know that as long as we are at home in the body we are away from the Lord. We live by faith, not by sight. We are confident, I say, and would prefer to be away from the body and at home with the Lord.
Paul also tells us that after we leave our earthly bodies, we will no longer hunger or thirst…tears will be no more…and physical pain will be long gone. Someone once said, "Death is not extinguishing the light from the Christian; it is putting out the lamp because the dawn has come." This is so true!
If you are a Christian today, the greatest dawning you can look forward to after passing from this life to the next is being in the presence of a sovereign, gracious, and mighty God.
Today, I want to challenge you to remember the hope you and I have as followers of Jesus Christ: The hope of heaven! And I pray you are able to celebrate the life you live now and the life that is to come.