The Real Reason Worry Is So Dangerous to Our Faith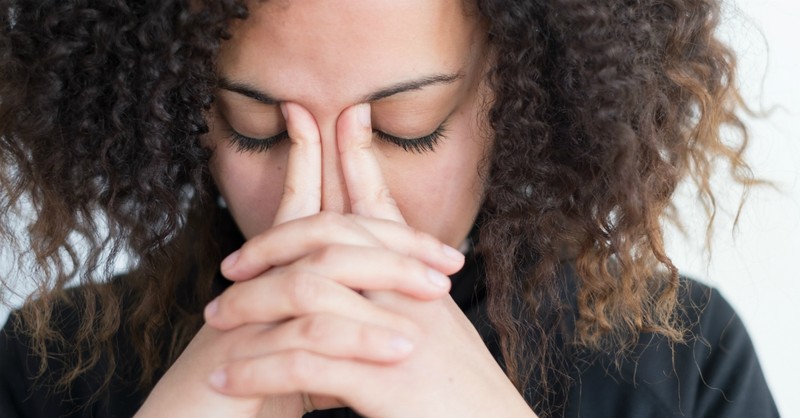 When you feel as though you've been suddenly shoved off of the side of a mountain and are plunging downward into the abyss at a break-neck speed, and you're screaming for your life, "Do not worry" and "God is in control" make you feel like you're grasping at a parachute that won't open up.
When the pain and trauma of this fallen world explode in your face and you're struggling to climb out of the gnawing pit of hopelessness and despair, all the Scriptures in the world suddenly seem like Hallmark cards and all the comfort from well-intentioned Christians feels like an insult from people who have no clue what you're going through.
You have no energy to read your Bible. Worship feels wooden and fake. You try to pray, but your tongue sticks to the roof of your mouth (Psalm 22:15) and your mind goes blank. All you can think about is "What if…?"
God Isn't in the Land of "What if"
What if I can't get through this? What if I die? What if my child dies? What if my mom dies? What if we lose the house? What if we lose our jobs? What if we can't afford it?
What if I never get there? What if it takes too long? What if I'm not ready? What if it never happens for me? What if my prayers don't work? What if God doesn't really hear?
What if the miracle I so desperately need doesn't come?
What if…
What if…
What if…
The whispers of the enemy who wants to steal, kill and destroy will hammer into your mind, heart, soul and spirit with ferocity, rage and unrelenting viciousness as he tries to rattle you in every way he knows how, using every legal, spiritual weapon in his arsenal.
Satan has no allies. All of humanity is his target.
The young, the old, the weak, the vulnerable, the strong, the faithful and the faithless. But he doesn't need to destroy you on the outside if he can get you to destroy yourself from within.
How does he do that? By trying to drag you into the weeds of "what if".
When you give yourself emotional permission to live in "what if" God isn't there. That's Satan's territory.
That's why, when you begin to let your mind wander, when you start to try and guess what might happen and when you speculate about what you would do "if"… Satan is there, raining down on you with his demonic oppression and the hailstones of hell like fear, panic, bitterness, doubt, despair, hopelessness, depression, anxiety.
His plan is to beat you so far into the ground that you never get up—that you cannot get up. How does he get to do that? Because the worries of "what if" knock you off the path of the Lord and into the territory of darkness that belongs to Satan.
Walk in the Light by Walking Away from Worry
God is the Creator of the world. Satan is an imitator. But Satan's deepest desire is to be God, so he will try and act like God, by creating realities in your mind.
Satan wants to tempt you to create worlds of "what if" so that you live a life of endless defeat and pain. God doesn't not exist in the world of your creation. He's Lord over His own creation, over the plans He has for you--plans for a future and a hope. (Jer. 29:11)
Isaiah 61:3 says that Jesus would come to give you the "garment of praise for the spirit of heaviness." But here's the thing about a garment—you have to put it on. Praise is an intentional act of faith when the realities of life look like death. Faith defies the facts. Faith defies feelings.
If you are overwhelmed with worry, the garment of praise will be the heaviest thing you've ever lifted. Why? Because Satan doesn't want you to put it on!
Satan knows that worship will be part of the winning strategy and he will fight back against you, using you against yourself. Worry, fear, panic, statistics, despair, heartbreak… if Satan can keep you trapped there, you won't worship--and he will win.
If he can keep you endlessly trapped in creating your own future through "what if," he can keep you from the future and a hope the Lord wants you to live in.
Cast Down Every High "What if"
Paul wrote, "For though we walk in the flesh, we do not war according to the flesh. For the weapons of our warfare are not carnal, but mighty through God to the pulling down of strongholds, casting down imaginations and every high thing that exalts itself against the knowledge of God, bringing every thought into captivity to the obedience of Christ." (2 Cor 10:5)
If you're going to get through your hard times with victory and testimony and stronger faith, you're going to have to cast down every "what if" that exalts itself against what you know of God, in the name of Jesus.
You're going to have to lift up that heavy garment of praise and put it on. You're going to have to redirect your thinking, have a Scripture ready to combat every negative thought. This is not easy--this is war!
God can't be Lord over your worries because you created them, not Him. Only the Holy Spirit knows what the future holds. Satan doesn't.
But he wants to counterfeit the work of God and use you to destroy yourself by getting you so wrapped up in "what if" that you don't turn to God. In fact if you blame God, that's a bonus for the enemy.
God is on your side. God is fighting for you. God has never forsaken you. God has a future and a hope for your situation.
"What if" it doesn't work out how you'd hoped? "What if" your heart is broken when all is said and done? Cross that bridge when you get to it.
God has a plan. Trust Him. Stay away from worry and choose to worship.
Choose to stand on His Word. Choose to bring those worries to Him in prayer and in the covering of His presence.
The enemy has taken enough. Don't let him drag you into the weeds of "what if". This is war. The enemy will fight until you either give up or get him under your foot.
Don't lose heart, friend. God will have the glory.
Photo Credit: ©GettyImages/Tommaso79
---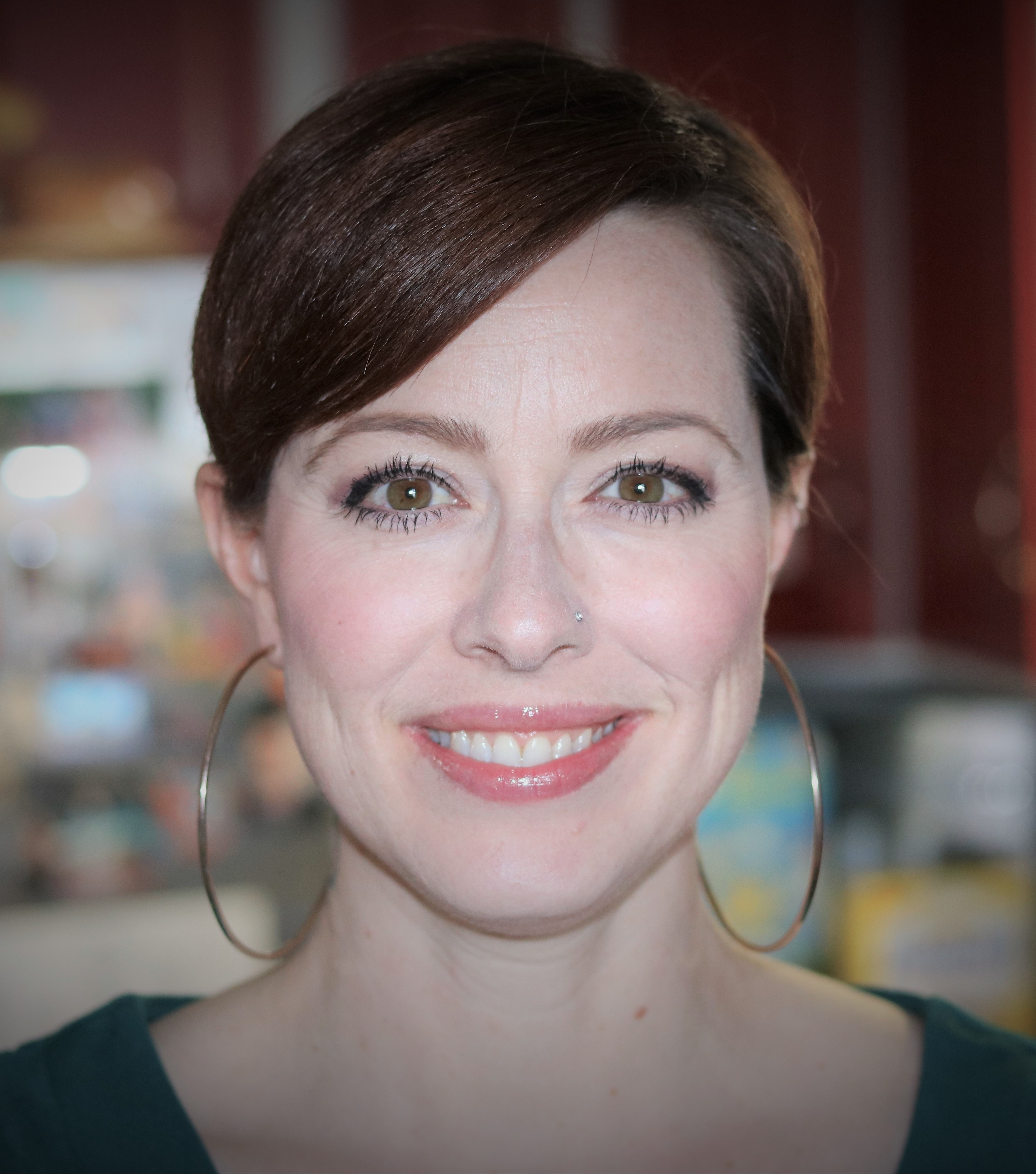 Alicia Purdy is a full-time writer, musician, and speaker with an M.A. in Journalism. She is the host of "Living Out Loud!", a weekly radio show broadcast at the ALIVE Radio Network in upstate NY. You can learn more about Alicia's work including her book, The Way of the Worshipper, catch up on "Living Out Loud" episodes and subscribe to free devotionals at her blog: TheWayoftheWorshipper.com. Her passion is to write about real life and a real faith in a real Jesus to inspire, encourage and entertain people from all walks of life. Alicia and her husband have 5 kids ranging from 20 years old all the way down to 4 - and 1 cat, named Chester. You can find and follow Alicia on Facebook and Instagram. She welcomes questions and discussion. You can reach out via email at The Way of the Worshipper. If you meet her in person, she will most likely try and wipe you down with essential oils and then ask if you want to grab a coffee.