5 Things You Can Know God Is Doing When Everything Goes Wrong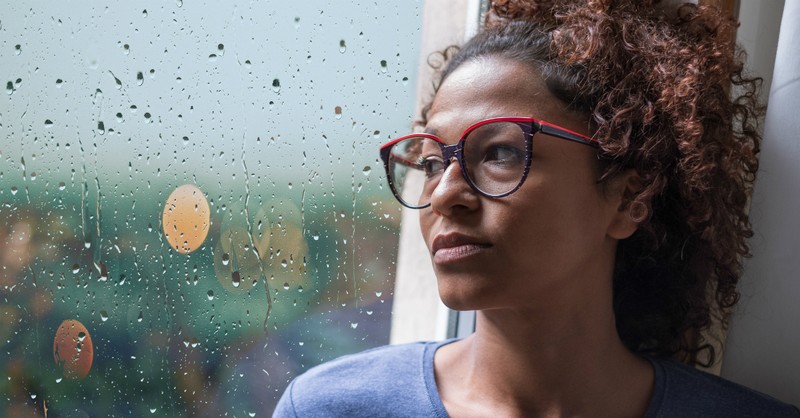 To say my life has gone horribly wrong would be an understatement. Twenty-plus years ago, I got very sick and never fully recovered.
It's a long story, and while there's been a lot of healing, my life has shrunk dramatically so that it often centers solely around survival — many days I'm only just strong enough to get groceries and figure out something to eat. I regularly have weeks (and occasionally months) when I can barely function. I'm not able to work full-time. I've hardly been able to use my gifts in ministry. I don't have much of a social life. I only make it to church once or twice a month.
This disability has been going on for the majority of my adult life.
I've walked through periods of lament and serious, life-threatening depression. And while I've had seasons where I consistently felt God's sweet presence, I've had long stretches where I had no sense of him at all.
For a long time, I wept. Where was God and what was he doing??
But eventually, that question became a quest: When I have lost all sense of God, when I cannot feel his presence, his kindness, or his love, what do I know he's doing anyway?
The answers are astounding. If you're in a place like I am, where everything is falling apart, where you have no sense of God, I pray you can hold onto these 5 things.
1. He Sees You
One of the things that can be especially difficult about the hard things we walk through is the fact that others in our life may not really see what we're dealing with. For example, I don't look sick, so people who see me at church from time to time would never know what I'm living with on a day-to-day basis.
The same holds true for anxiety, depression, grief, abandonment, abuse — they're significant burdens, but they may be invisible to those around us.
They aren't invisible to God. He is the God who sees, and he sees you the same way he saw the Egyptian slave-girl, Hagar, in the desert. Hagar, running from Abram and Sarai, abused and alone, seemingly insignificant, is surprised by the presence of God at a spring in the midst of her journey. Genesis 16:13 says "She gave this name to the Lord who spoke to her: "You are the God who sees me." From this, we get the name El Roi, the God who sees me.
God sees you, even when you feel like your struggles are invisible. This has been such a comfort to me on the horrible days that no one else can understand: I am seen.
2. He Hears You
As you feel unseen, you may also feel unheard. With long, difficult journeys, those around us may suffer compassion fatigue and not be able to continue to enter into the pain with us. Or they may be limited by their own neediness, and not capable of getting outside that to hear what we are experiencing.
Thankfully, God hears us! He reiterates this over and over throughout the Psalms. Here are just a couple of verses:
"I love the Lord, for he heard my voice;
he heard my cry for mercy.
Because he turned his ear to me,
I will call on him as long as I live. Psalm 116:1-2
"The eyes of the Lord are on the righteous,
and his ears are attentive to their cry." Psalm 34:15
His hearing differs from ours in significant ways. He's not limited in his understanding or experience. We literally can't tell him anything he can't understand. He's not limited by his motivations — he's not like the friend who is going to listen to you for 5 minutes just so you will return the favor. And he's not hampered by his own neediness, the way people around us might be.
He's fully present to us, to hear and understand.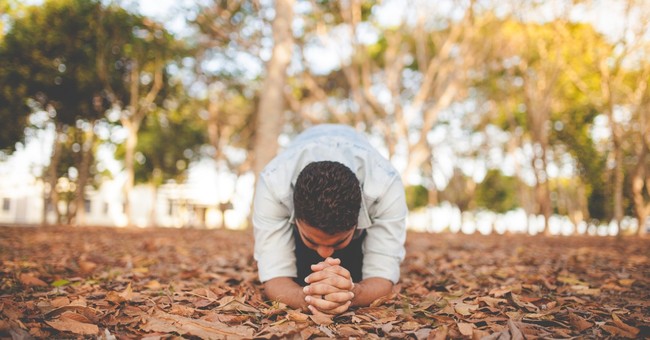 Photo Credit: Unsplash/Naassom Azevedo
3. He Bears Your Pain
In your hardest seasons, Satan will tempt you to believe that God has abandoned you, or that he is an ambivalent, distant observer. Nothing could be further from the truth!
Over and over in Scripture, God is described as caring about our pain and entering into it with us, and you can't look at Christ on the cross and believe that God is either ambivalent or distant.
I've been especially encouraged by the comprehensive nature of the cross as described in Isaiah. Seven hundred years before Christ, the prophet wrote about the crucifixion. But he doesn't just talk about Christ atoning for our sin. Isaiah 53:4 says "Surely he took up our pain and bore our suffering." The New King James translates it "Surely He has borne our griefs and carried our sorrows."
This passage points to the fact that Christ's death dealt with all the effects of the curse; that walking to Calvary, Christ was carrying not just our sin, but also entering into our pain and grief.
4. He Is with You
Not only does Christ enter into our pain with us, but he promises to never abandon us. Christ says in Matthew 28:20, "'And surely I am with you always, to the very end of the age.'" And Hebrews 13:5 tells us, "He Himself has said, 'I will never desert you, nor will I ever abandon you.'" (NASB)
To put it simply, you are not alone.
There will be seasons when you sense his presence clearly and seasons when you don't, but he hasn't moved. He is with you, every day, in every circumstance.
In my new online Bible study, Comfort for Dark Days, we look in-depth at Psalm 139, at the God who "hem[s] me in behind and before," (Psalm 139:5). I don't have space to go into all the details here, but suffice it to say that this is more than just the passive presence of God — it is his personal, active, and protecting presence.
Early on in my journey, on a very hard day, a friend held my hands and said, "You are not forsaken, Lori. You are not forsaken." It was just what I needed to hear, and I want to pass that on to you. Wherever you are, whatever is happening, you are not forsaken.
5. He Is Loving You
For me, in various seasons of my long journey, this truth has been especially difficult to hear. But I had friends who held onto it for me, who believed it for me wholeheartedly when I struggled to believe it myself.
God loves you so much, more than I can put into words. More than your mind can comprehend. There is no end to his love for you.
Paul tells us in Ephesians we need to pray to be able "to grasp how wide and long and high and deep is the love of Christ, and to know this love that surpasses knowledge — that you may be filled to the measure of all the fullness of God" (Eph. 3:18-19).
His love is so vast we can't get our heads around it without his divine assistance.
But here's the thing — you won't always feel his love, just like you won't always sense his presence. And it might not make sense to you given your circumstances. (How could a loving God allow me to live with twenty-plus years of chronic illness? There's no simple answer to that.)
Often, a friend would reassure me of God's love, and I would weep. I was in so much pain. I'm out of the worst of the darkness now, and I can look back and see his hand and his loving presence in my story in so many ways.
But I'm convinced that we need to cling to this truth even in the worst moments, when we can't comprehend it. He loves us. More than we will ever know. Even when we don't understand.
The reality of the Christian life is that our physical senses cannot begin to comprehend the spiritual reality around us. There are many things happening in the spiritual world that we don't feel or pick up on.
You say you can't sense God or understand what He's doing — and, boy, do I understand that. But take heart! Based on scripture, we know he's doing these things anyway, regardless of what we sense or feel.
And this quick summary is just the tip of the iceberg. If you want to dive deeply into these truths and several more, check out my new online Bible study, Comfort for Dark Days. When things are falling apart, you need to ground yourself in truth more than anything, and this study will help you do just that.
What difference does it make to you, if you know that your loving God hears and sees and cares and walks with you and bears your pain? For me, it doesn't change my daily physical reality, but it gives me security and comfort in the midst of it.
Photo Credit: ©GettyImages/tommaso79
Lori Smith is the author of several books and creator of the online Bible study Comfort for Dark Days, which incorporates video teaching, a study guide, worship music, and original watercolor art. She says, "I'm hopeful that my experience will help you see God's love, presence, and goodness in the midst of the darkness — and will give you some holy comfort along the way." Click here to check it out and follow her on IG @writerlorismith.