5 Things the Bible Teaches Us about Stewardship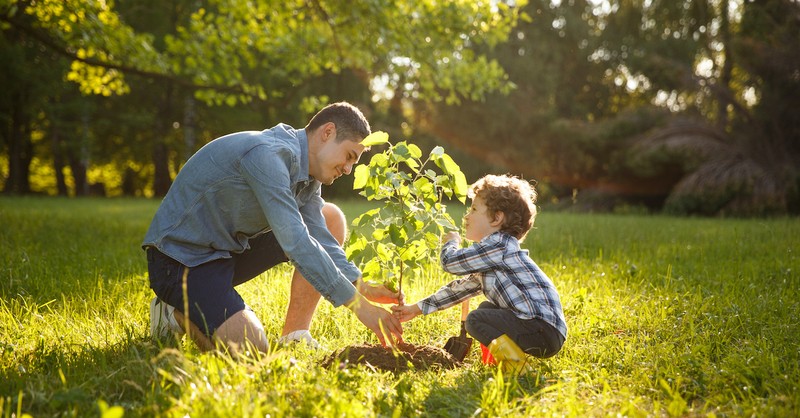 Psalm 24:1 says "The earth is the Lord's and the fullness thereof." Everything belongs to him, but "it is our responsibility to look after and take care of this world." That's what being a steward means: God gives us responsibilities to look after and resources to manage. We take care of other people and the environment. We learn how to wisely use spiritual gifts and money.
What Does Stewardship Mean in the Bible?
Creation Stewardship. Adam and Eve were the first stewards. "And God blessed them. And God said to them, 'Be fruitful and multiply and fill the earth and subdue it and have dominion over the fish of the sea and over the birds of the heavens and over every living thing that moves on the earth." (Genesis 1:28). "The LORD God took the man and put him in the garden of Eden to work it and keep it" (Genesis 2:15). God set out instructions for how Adam and Eve were to rule and take care of creation.
Property Stewardship. The Bible mentions property managers or "stewards" several times. A steward works for the owner, managing money, land, employees while the master is away. "An overseer, as God's steward, must be above reproach. He must not be arrogant or quick-tempered or a drunkard or violent or greedy for gain" (Titus 1:7). God's instructions for landowners described how much to harvest, how much to leave for "the poor and for the sojourner," and made it plain that the land and harvest ultimately belongs to himself for "I am the Lord your God" (Leviticus 19:10).
Kingdom Stewardship. David, Solomon, and every king in Scripture was a steward. A king was like a manager "whom his master will set over his household" (Luke 12:42). According to Easton's Bible Dictionary, "The Hebrew kings did not rule in their own right, nor in the name of the people who had chosen them, but partly as servants and partly as representatives of Jehovah, the true King of Israel." Moses was also a steward, a representative of God before Pharaoh. A steward is an agent for the true master. We often hear pastors talk about Jesus as a better David, a better Solomon, a better Moses. Those Old Testament figures and others foreshadow in an imperfect way what it meant to demonstrate some facet of Christ's whole person, which included his role as caretaker of God's chosen people.
Spiritual Stewardship. "As each has received a gift, use it to serve one another, as good stewards of God's varied grace" (1 Peter 4:10). Everyone receives a spiritual gift. For some, it's encouragement. Others make great teachers and preachers. There are evangelical and administrative gifts. The Apostles were not only given spiritual gifts, but they were entrusted with a message. They acted as intermediaries between the Lord and every person who would one day hear his word verbally or read it in the Bible. "This is how one should regard us, as servants of Christ and stewards of the mysteries of God" (1 Corinthians 4:1).
What Are the Biblical Principles of Stewardship?
No matter what type of stewardship we're talking about, the Bible makes it clear that God has given us gifts that we ought not to take lightly. If we take a look at the parable of the talents, we see what happens when someone improperly uses a gift he has been given temporarily.
According to Crosswalk, "This verse is a reminder that not only did Christ leave this earth, but one day he will come back and we will have to give account. This is one of the top takeaways. The parable of the talents is a reminder that Jesus is coming back and we have some work to do."
We live a short period on this earth and must give an account of how we used our time and talents. Let's take a look at five things the Bible teaches us about stewardship.
5 Things the Bible Teaches about Stewardship
God gave Adam and Eve "dominion" over creation (Genesis 1:28) but he also called them "caretakers." The Lord makes it plain to us what good stewardship looks like, and the consequences of poor stewardship.
1. Everything belongs to God. Psalm 24 tells us that everything belongs to God: "the world and those who dwell therein." (v.1) There isn't a thing we are given - whether money, responsibility, or talent - which truly belongs to us. "Every good gift and every perfect gift is from above" (James 1:17).
Speaking of the spiritual gifts, Paul says "there are varieties of service, but the same Lord" and "the same God who empowers them all in everyone" (1 Corinthians 12:5-6). Every Christian is equipped by the Lord to be the steward of a gift to use for his purposes according to his direction. We can tell other people about God's gifts, like those tickets from the post office inviting us to come get our parcels. We're relaying a message about a gift, but that gift isn't ours to give. That would be the spiritual equivalent of money laundering, fraud, leading people astray by trying to become the Master. That's where Satan went wrong.
2. We must look after what we are given. Jesus was sent by God to care for his sheep. "This was to fulfill the word that he had spoken: 'Of those whom you gave me I have lost not one,'" with the exception of Judas of course, who was taken by Satan to fulfill prophecy (John 18:9).
"All things have been handed over to me by my Father" (Luke 10:22). Christ is our model for how to care for people and he even models the correct attitude towards this responsibility. So how did our Savior approach stewardship? He would leave the 99 and go after the one that is lost. Then, when the lost sheep is found, he would "rejoice" (Luke 15:4-6). Stewardship is a joyful responsibility, not a burden.
3. Stewards invest and share. "Do not lay up for yourselves treasures on earth" (Matthew 6:19). If we have money, we are not permitted to hoard it, but we must ask God how he would like us to use it. The man who hid his master's money in Jesus' parable was declared "wicked and slothful" (Matthew 25:26).
Titus was "an overseer" or "God's steward" of the church in Crete, helping the absent Paul "put what remained into order." Titus was exhorted by Paul to "be hospitable, a lover of good" (1:8). He was to invest in the fortification of his own character, teaching the truth about Jesus, and "rebuk[ing] those who contradict it" (1:9). Titus' job was to become a model of good works with integrity, dignity, and sound speech (2:7-8). Investing in spiritual discipline would yield him a good reputation, one that was persuasive for Christ, not necessarily profitable in an earthly sense.
4. Stewards can lose their commission. The master took his slothful servant's talent away. Worse still, he was sent to the "outer darkness" where there will be "weeping and gnashing of teeth" (Matthew 25:30). It's like that popular saying - "use it or lose it."
We are all commanded to spread the gospel, but if we don't use what God gives us to that end, he will take away our gifts. The parable of the talents implies that if we are good at something, like singing or administration, we are compelled to use and hone those gifts in Jesus' service.
5. Good stewards enjoy rewards from God. If we treat our responsibilities with care, respect, and wisdom, then God will increase them. "To everyone who has will more be given" (Matthew 25:29). That sounds like a lot of work just to be given more responsibility, but remember Jesus' joyful heart towards his sheep: "When a woman is giving birth, she has sorrow because her hour has come, but when she has delivered the baby, she no longer remembers the anguish, for joy that a human being has been born into the world" (John 16:21).
It takes faith to invest our gifts, not knowing what will come of our investment, and we cannot please the Lord except by our faith (Hebrews 11:6). Our reward is knowing the Lord is pleased because, well, he keeps giving us more people to disciple and more opportunities to share the gospel. Joyful stewardship is a sign we trust our Master to come back as promised and manage the estate himself once and for all.
We can show our love for God by being good stewards in this world with what he has given us. A good steward is a caring leader, but not THE leader. Yet, "effective stewards [...] find ways to use God's blessings God's way for God's glory—just like Jesus did," as the Crosswalk article from Stewardship.com states. Our Savior asked "who then is the faithful and wise manager, whom his master will set over his household [...]? Blessed is that servant whom his master will find so doing when he comes" (Luke 12:42-43). Act as though Christ is returning tomorrow because he might be and he hopes to find us faithfully fulfilling our responsibilities in his name.
Sources
Biblestudytools.com, 'Bible Verses about Stewardship' 'Easton's Bible Dictionary - King'
Crosswalk.com, 'How Jesus Modeled Biblical Stewardship'
Photo credit: ©GettyImages/max-kegfire
---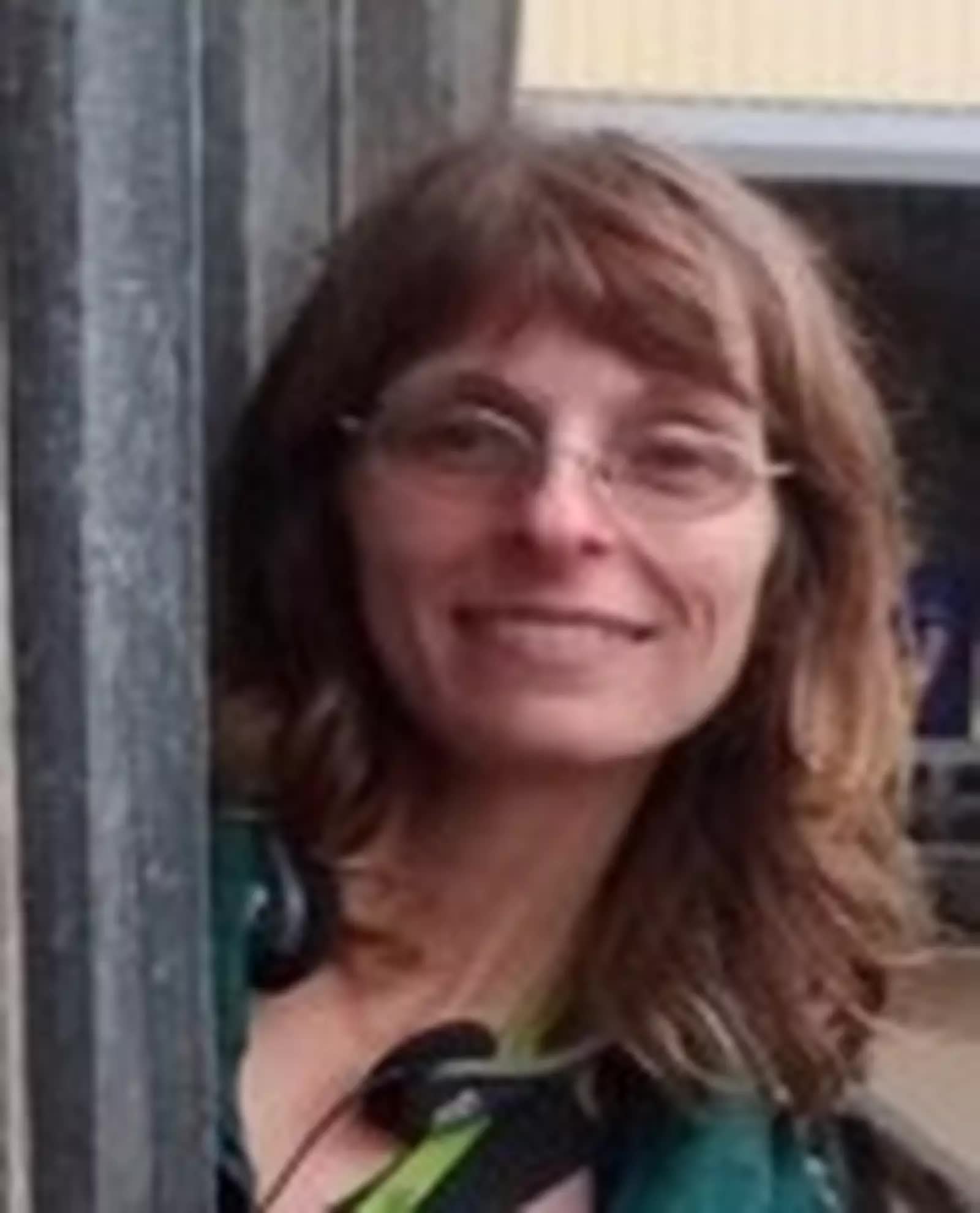 Candice Lucey is a freelance writer from British Columbia, Canada, where she lives with her family. Find out more about her here.