4 Things the World Gets Wrong about Love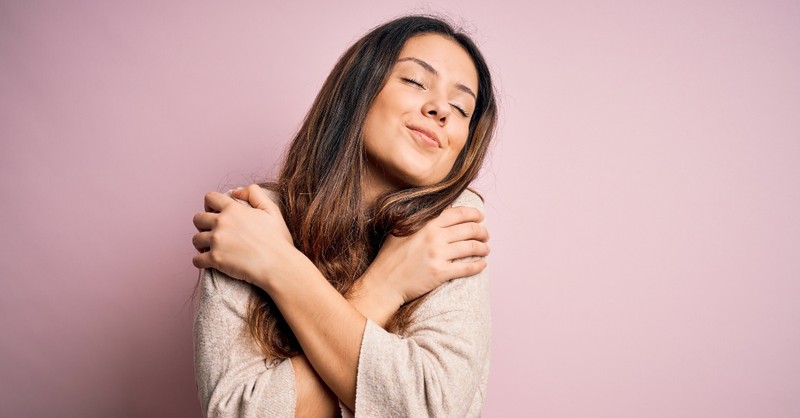 It's one of the greatest forces in the universe—needed by all, misunderstood by many—love. The Bible gives us the most beautiful and accurate definition. Surpassing the dreamiest fairytale and outlasting the strongest romance, love doesn't always look the way Hollywood says it does. When we turn to God's word we can uncover its deepest truths. Here are four things the world gets wrong about love.
Photo Credit: © Getty Images/Aaron Amat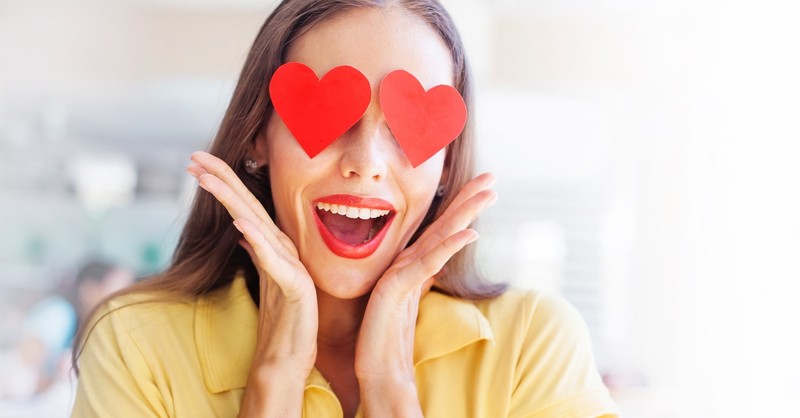 1. Love Is Blind
To hear the world tell it, love is blind. It's head-over-heels, irrational absence of vision that causes someone to overlook imperfections and red flags in another.
As sweet as that sounds, it makes love seem like a weakness. It's quite the opposite, though. Love isn't blind at all. It sees us, in all of our mess, and still chooses us. 1 Peter 4:8 tells us that "love covers over a multitude of sins."
God is not blind to our shortcomings. He sees them and wants us anyway. He isn't so enamored by His creation that He doesn't see our mistakes. Instead He views us through a heavenly lens.
It takes enormous strength to very clearly see the sins, motives and mistakes of another and still give yourself for them. Romans 5:8 says, "God demonstrates his own love for us in this: While we were still sinners, Christ died for us."
He didn't make that sacrifice because He was blind to our sinful state. He did it because He saw us fully, even in our brokenness, and wanted to be with us no matter what it took.
Photo Credit: © Getty Images/Liudmyla Supynska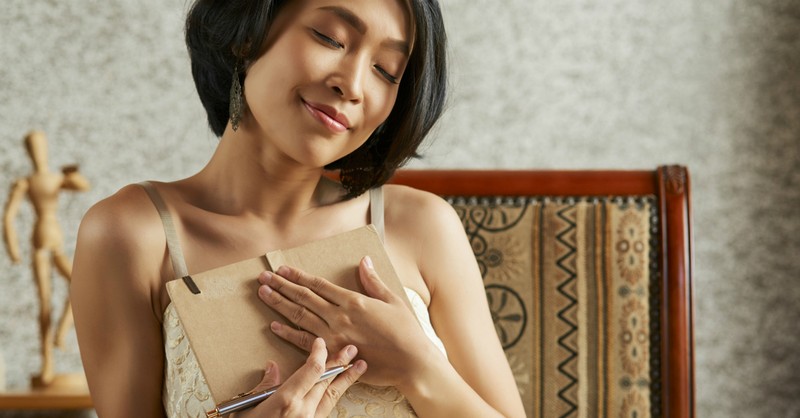 2. Love Is a Feeling
1 John 4:8 tells us that God Himself is love—unchanging, unshakable, God. What we feel when we encounter love is a byproduct of who He is. The softening of our hearts, the desire to do good things for another, those are a reflection of the source. But love itself isn't a feeling because feelings can change.
If love were a feeling, it would be okay to treat others based on how we feel about them at the moment. We could freely change our demeanor toward them, for good or for bad, and still call it love. The infamous "love-hate relationship" is an example of this.
God doesn't flip-flop, though. He stands the test of time and welcomes us with open arms over and over again, guiding us to become more like Him.
Romans 8:38-39 says "For I am convinced that neither death or life, neither angels nor demons, neither the present nor the future, nor any powers, neither height nor depth, nor anything else in all creation, will be able to separate us from the love of God that is in Christ Jesus our Lord."
His love for us is unwavering! And there's nothing we can do to change that.
Photo Credit: © Getty Images/DragonImages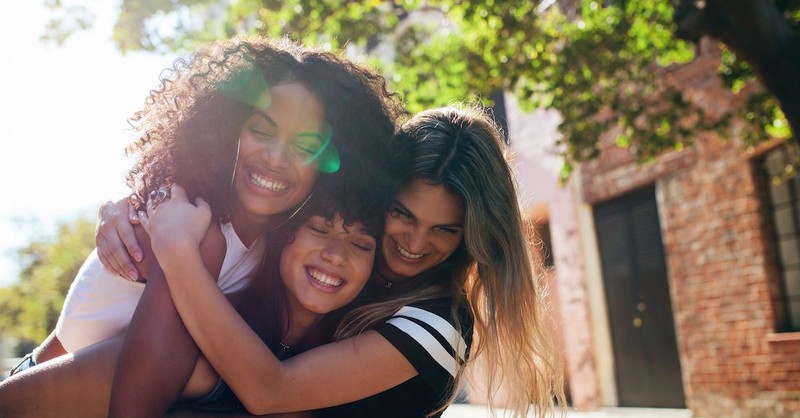 3. Some Are Easier to Love
There's this notion that some people are easier to love than others. While it's true that some people are more compatible with us than others, godly love has no problem extending equally to all.
The moment we classify people as more or less lovable, we base love on someone's status. Whether it be their values, their political views, or their achievements in life, no earthly quality should influence our capacity to love a person.
If it does, it's not real love. Looking again at Romans 5:8, it says, "while we were still sinners, Christ died for us." He died for each one of us, irrespective of what we would or wouldn't accomplish, irrespective of how much our values and lifestyles looked like His.
It's fair to say some people are easier to get along with than others. But we can't mistake compatibility with lovability. In fact, Luke 6:35 tells us to love our enemies and do good to them.
God wants us to see people as He does and love them even when there are things we may not like about them. None of us have come to perfection, and God still loves each of us deeply.
Photo Credit: © Jacoblend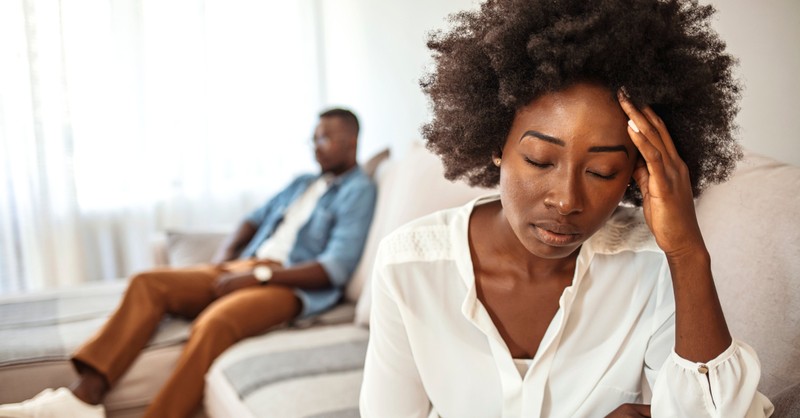 4. It Takes More Than Love
Often I hear that relationships take more than love. This can only be true when we have an incorrect definition of love. If we see it as a feeling, then that makes sense. Relationships do take more than romantic feelings.
When we operate in godly love, though, we have more than just feelings toward those who are special to us. We serve and honor them even when we don't feel like it. We continue supporting, providing for, and being present for them even during those times we'd rather not.
When this goes both ways in a relationship, love really is all it takes. "If you love me, you will obey what I command," Jesus said in John 14:15. See, real love compels us to pursue the heart of God. Real love doesn't require us to do things God told us not to do, and it motivates us to do the things He did tell us to do.
Selfless and sacrificial at times, it's not always easy on the eyes. God's greatest expression of love for us looked like a broken body on a cross.
Love is all it takes when we define it according to 1 Corinthians 13. "Love is patient, love is kind. It does not envy, it does not boast, it is not proud. It is not rude, it is not self-seeking, it is not easily angered, it keeps no record of wrongs. Love does not delight in evil but rejoices with the truth. It always protects, always trusts, always hopes, always perseveres. Love never fails."
Photo Credit: © Getty Images/dragana991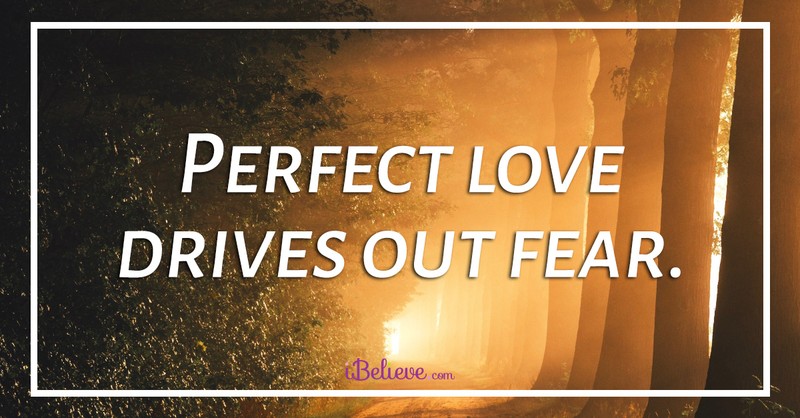 How to Recognize Real Love
1 John 4:18 tells us how we can know if what we're experiencing is actually love. It says, "There is no fear in love; instead, perfect love drives out fear, because fear involves punishment. So the one who fears is not complete in love."
While love can feel exhilarating, it won't produce fear in us when it's from God. If anything, love gives us the courage to push through things that are scary—standing up for the oppressed, giving when it hurts, trusting God when our circumstances say we shouldn't.
Let's look to God for our definition of love. His intention is not to scare us but to embolden us to do the impossible. When we're in Him and He's in us, those around us get to see living examples of true, unfiltered love, and we get to be light bearers at a time when the world needs it most.
Design Credit: © SWN/Bethany Pyle
---