5 Things to Remember When You're Forced to Be Brave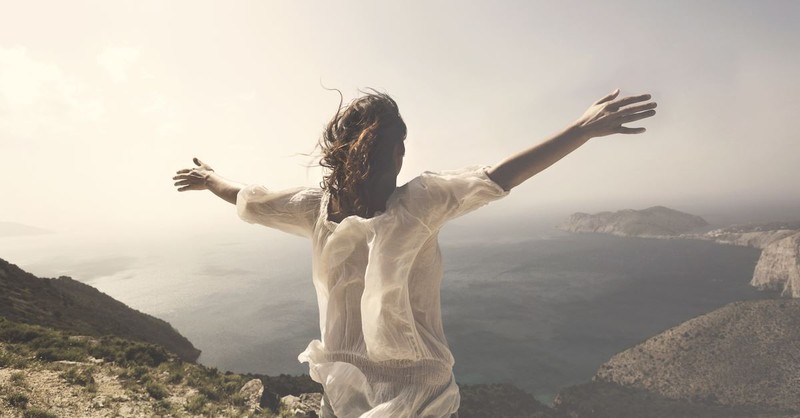 "You're so brave," the nurse said as she handed you a sucker after your pre-school physical. You didn't want to be brave, but Mom said you had to go to the doctor if you wanted to start school."You're so brave," the doctor said as you sat stoically when he gave you the dreaded diagnosis. You didn't want to be brave; you wanted to scream.
"You're so brave," your friends told you as you assumed the mantel of a single parent. You didn't want to be brave; you wanted to be a whole family again."
"You're so brave," everyone said as they hugged you at the memorial service. You didn't want to be brave; you wanted your loved one back.
We've all been thrust into life situations forcing us to be brave when we want to bail or wail, but duty calls and we have to pull ourselves together while our world is falling apart.
We feel anything but brave. Fragile. Afraid. Hurt. Anxious. Overwhelmed. But not brave.
How can we go on? Who will help us? How can we bear the weight of a precarious future? And why do people keep saying we're brave? Desperate maybe, but not brave.
Photo Credit: ©GettyImages/fcscafeine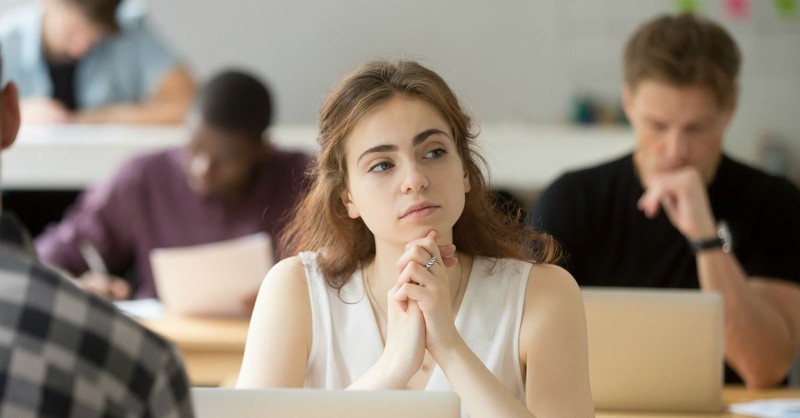 What do you think of when you hear the word 'brave?'
We might all define bravery in different terms, but I think we can agree it takes courage to be brave. I heard Bill Carter, a former Secret Service Agent, on a talk show where he gave this definition: "It requires courage to take advantage of opportunities." Everyday, we encounter "opportunities" to forge bravely into unknown territory.
We tend to categorize "brave women" as those who are in the international mission field or the military. Police officers, firefighters, first responders. Any woman who chooses a dangerous career, willing to lay down her life for a job, cause, or belief, is superhero-brave in our eyes. And she should be. These women display other-centered, not self-centered, courage.
Typically, we don't consider that "ordinary" women (like you and me) display real other-centered bravery and courage every single day, often in the routines of life. And we would get our brave on in a heartbeat during situations that involve something or someone valuable to us. Risking danger or overcoming our fears reveals what is immensely important to us to protect or accomplish. We may not realize it, but a courageous heart makes us "superheroes" to those who know us, and especially to God.
Maybe when you think about bravery you imagine characteristics such as valiant, resolute, unafraid, adventuresome, bold, fearless, spunky, gritty, spirited, undaunted—the list goes on and on. As intimidating as these may seem, every woman has experienced at least one of those descriptions of bravery at some point in her life when she was forced to be brave and do something she didn't think was possible. Or maybe didn't want to do.
Photo Credit: ©GettyImages/fizkes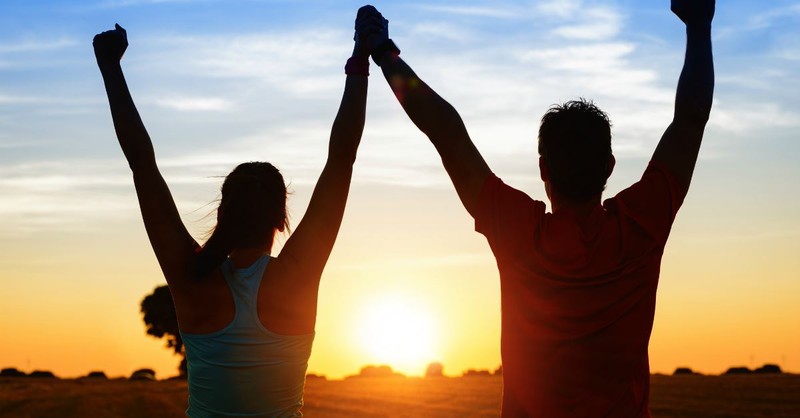 We're actually all braver than we give ourselves credit for.
That's because it's an uncomfortable admission for many women to make about themselves. When I was writing Everyday Brave, I prayed that the Lord would provide me with guidance on how to encourage women to share their brave stories. At first, there was silence.
Then I started asking, "What is the bravest thing God has ever asked you to do?" The comments started flowing. Here are a few. Can you relate to any?
- Forgive abusers
- Teenage unwed pregnancy
- Obey the Holy Spirt
- Let go and let God
- Bury children
- Watch loved ones pass away
- Adopt
- Love unconditionally
- Be a caregiver
- Endure illness/cancer/pain
- Marry/Remarry
- Divorce
- Move
- Have children/Raise a family
- Homeschool
- Wait
Did you notice no one said "Running into a burning house to save a dog?" Or "Stopping a carjacker?" Or "Helping the police subdue a thief?" Of course, those are incredibly brave actions, but these women listed mostly everyday life circumstances they felt required such bravery that only God could help them.
The next time you need to get your brave on, here are five things to remember:
Photo Credit: ©GettyImages/Dirima.jpg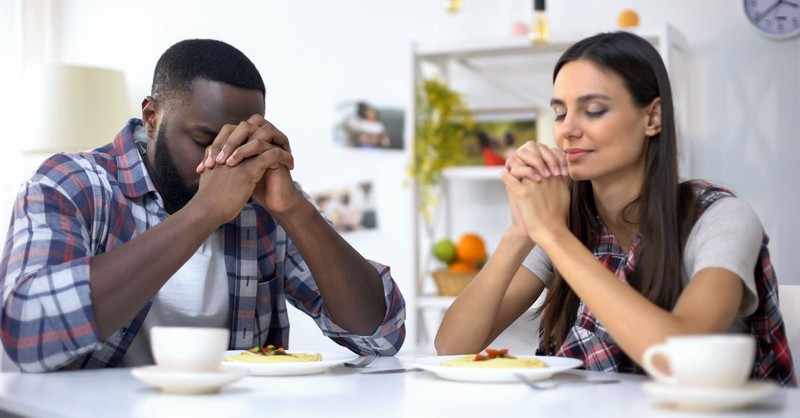 1. Trust God
Some women said that trusting God was the bravest thing they ever had to do. It helps to remember that He is the source of all our courage, especially when we're afraid.
Fear can paralyze us. We don't want to be brave this time. The antidote to fear, worry, and anxiety is to trust God. Faith is the opposite of fear. So we trust God will help us and then we don't doubt Him. We believe that God has this and He is way ahead of us. We remember that He has never let us down in the past, so we trust Him with our future.
So be strong and courageous,all you who put your hope in the Lord! – Psalm 31:24 NLT
Photo Credit: ©GettyImages/Motortion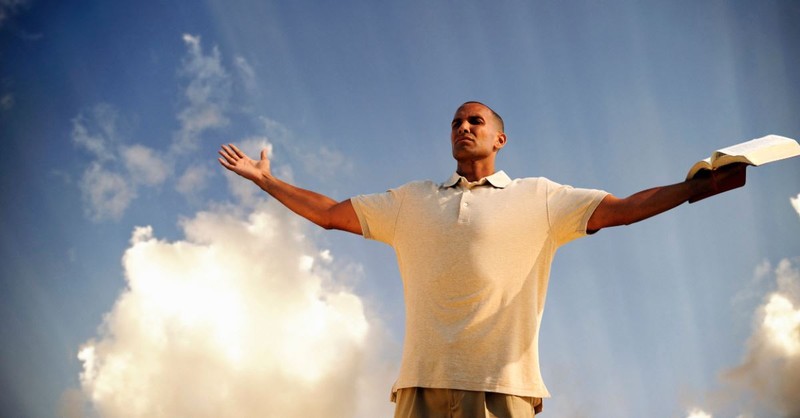 2. Call on God
Next, we prayerfully seek the Holy Spirit's wise direction and guidance. Maybe it's just a whisper or whimper. Or maybe we cry out or even yell until we're hoarse! God hears our every utterance and He gave us emotions, so don't hold back as you express your deep need for the God who loves you. He is not going anywhere. He's right there with you helping you work out all the details of what to do next.
James 1:5–6 reminds us: If any of you lacks wisdom, you should ask God, who gives generously to all without finding fault, and it will be given to you. But when you ask, you must believe and not doubt, because the one who doubts is like a wave of the sea, blown and tossed by the wind.
Photo Credit: ©GettyImages/RonTech2000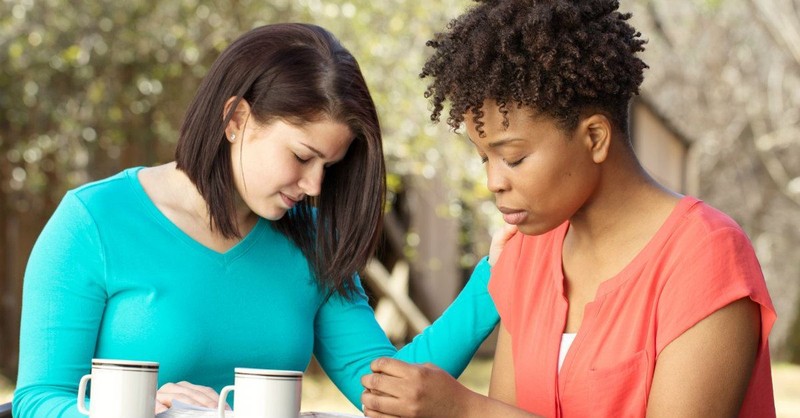 3. Listen for God's Directions
Be patient. God speaks to us in many ways through reading and studying our Bibles, worshipping, singing, listening to sermons, talking with others, even sitting before Him in silence. Spiritual discernment takes time and effort to develop as we grow and mature in our faith and develop an ability to sense God's plan and purpose in every situation.
Sometimes, being brave means not taking any action at all—staying silent when everything in you screams to bolt or revolt.
Come, let us worship and bow down. Let us kneel before the Lord our maker, for he is our God. We are the people he watches over, the flock under his care. If only you would listen to his voice today! – Psalm 95:6-7 NLT
Photo Credit: ©GettyImages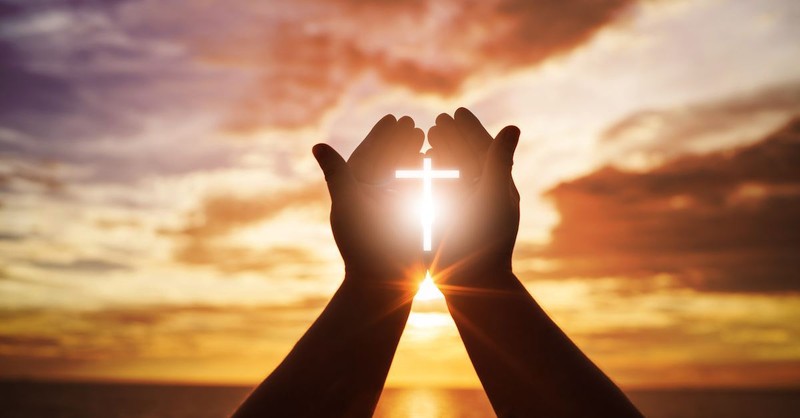 4. Obey God
Expectantly ask God for the willingness, strength, and desire to take whatever action your time with Him dictates. We all have the ability to seek and obtain God's strength to deal with hard times and to live out our faith when it's uncomfortable or inconvenient.
God is looking for obedient, courageous hearts. Often that doesn't require doing something dramatic, but simply submitting to Him in the everyday situations of our life. As we do, He will probably ask us to do more, but it won't seem as scary because we've become used to having Him by our side.
"This is my command—be strong and courageous! Do not be afraid or discouraged. For the Lord your God is with you wherever you go." – Joshua 1:9 NLT
Photo Credit: ©GettyImages/arkira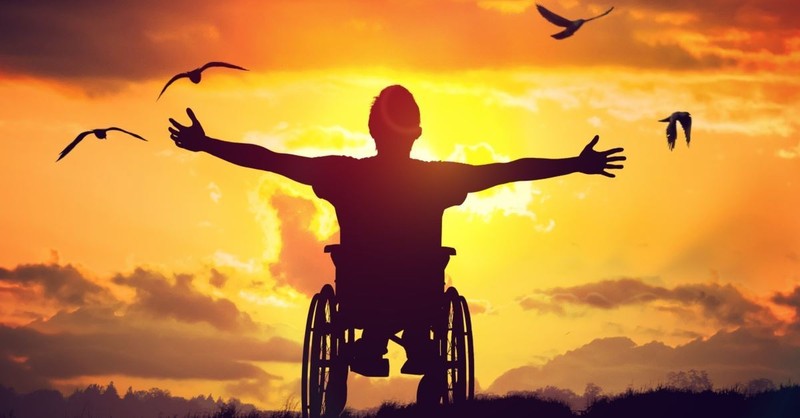 5. Give God the Glory
Wherever God has given you the strength to face adversity and trials of life—or maybe just normal everyday occurrences—with courage and bravery, praise him. Then, share your victory with others.
Jesus answered, "If I want glory for myself, it doesn't count. But it is my Father who will glorify me." –John 8:54 NLT
When the world sees God's people acting courageously, all we have to say is, "He gave me the courage I needed to persevere. I couldn't have done this without the Lord's help. To God be the glory for the things He has done in and through my life. Yes, God has made me brave!"
---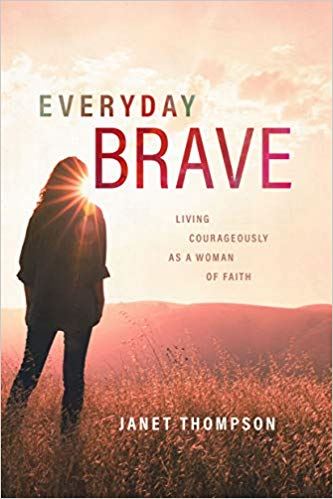 Janet Thompson is an international speaker, freelance editor, award-winning author of 20 books and founder of Woman to Woman Mentoring and About His Work Ministries. Janet's new release is Everyday Brave: Living Courageously As a Woman of Faith available at Amazon, Christianbook.com, Barnes and Noble, and signed at author's website. She is also the author of Mentoring for All Seasons: Sharing Life Experiences and God's Faithfulness; Forsaken God? Remembering the Goodness of God Our Culture Has Forgotten; The Team That Jesus Built; Dear God, Why Can't I Have a Baby?; Dear God They Say It's Cancer;Dear God, He's Home!; Praying for Your Prodigal Daughter; Face-to-Face Bible study Series; and Woman to Woman Mentoring: How to Start, Grow, & Maintain a Mentoring Ministry Resources. Visit Janet and sign up for her weekly blog and free online newsletter at womantowomanmentoring.com. Join Janet on Facebook, LinkedIn, Pinterest, Twitter and Instagram. 
Photo Credit: ©GettyImages/vchal
---