This One Word Can Overpower the Teen Suicide Epidemic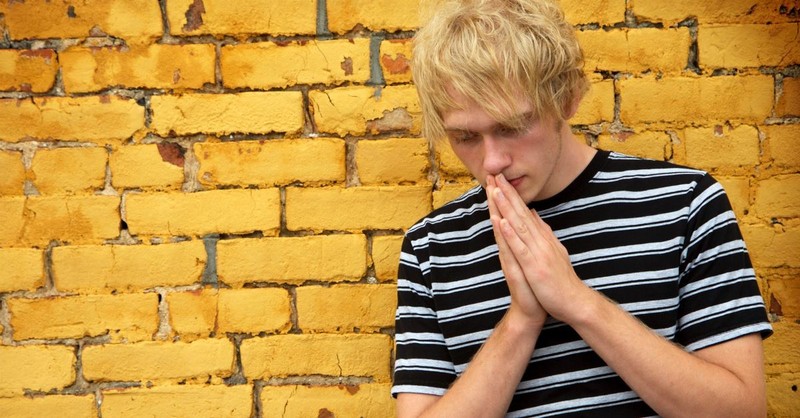 As a child, I didn't know anyone who committed suicide. I even assumed this type of homicide only happened to sick and brokenhearted adults.
Track 30 years later and suicide has affected everyone I know, including my loved ones.
And it's not limited to grown-ups.
Adolescent Suicide is Rapidly Rising
That's the hardest fact to wrestle with, and it hits too close to home. My teenage daughter has known students who have taken their own lives. And a friend's 11-year-old child had a classmate who recently committed suicide. Eleven. Years. Old.
Suicide rates are on a steep incline. They've skyrocketed amongst young people, 10 to 14, according to a recent report from the National Centers for Health Statistics. And they have continually risen for older teens as well.
How can this be? Where has our society gone wrong?
Hope is the Answer to Adolescent Suicide
I believe the answer lies in one word.
Hope.
That glorious anticipation of something amazing coming. The excitement of an approaching event that promises to be sensational. Like telling someone you hope they have a great birthday, and they enjoy many perfect surprises. Or when a kid hopes his mom didn't forget his ice cream money and finds it in his bookbag.
These moments of hope happen during everyday life.
But it's when we don't have a joyful expectancy for our future that the devil comes to play, and hopelessness sets in.
He loves to use tricks and manipulations. Sickening our mind into depression and self-harming thoughts. Telling us to keep our struggles a secret and not seek help for the illness inside. Telling us we are worthless and better off leaving this world. To quit being a burden. To escape the pain. Whispering there's no reason to live at all.
We have to stop letting him win at his game.
The Enemy Offers Hopelessness
The millennial and Gen Z generations are believing his lies and taking their lives at unprecedented rates. And could it be that another statistic plays into the gut-wrenching reality of hopelessness we're witnessing in our youth?
Stats also reveal that Gen Z, those born between 1996 and 2010, are the least Christian generation in American history. They have not been brought up in homes where the gospel and a foundation on Christ were laid before them.
They haven't learned about Jesus and heard His precious Word; therefore they certainly do not believe, understand, or put faith in Him. This generation considers themselves atheists, meaning they do not believe in the existence of God, or agnostics, meaning they are indifferent to Him because, though it's possible He's there (they say), He just doesn't affect their daily life.
We took prayer out of public schools about three generations ago (Engel v. Vitale, 370 U.S. 421 [1962]), which lines up accurately for when we, as a society, began to fall away from establishing a foundation on Christ in our homes.
In a news report from President Kennedy in 1962, he responds to this Supreme Court decision, saying we could "pray a good deal more at home" and "attend our churches with a good deal more fidelity." Then, he challenged American families to "intensify their efforts at home" in raising their children with Christian values and beliefs.
Stats show we failed. We only distanced ourselves further from Him. We've now tried to push Him out of all public places. At times it seems our country, founded on His principles, has tossed Him by the wayside. And now, more adolescents that ever before are giving up on their life before it even begins.
This is no surprise to the devil. He's waited for this moment. He's been planning this chaotic and heartbreaking scenario for decades. Because, you see, when you take away Jesus, you take away hope.
Jesus Offers Hope to the Hopeless
And hope is what keeps us pushing through life's battles, because we know the Truth. The truth that Jesus is hope. Romans 15:13 (NIV) says, "May the God of hope fill you with all joy and peace as you trust in him, so that you may overflow with hope by the power of the Holy Spirit."
When we know Him, we are spiritually full. The gaping hole inside is plugged forever, and even begins to overflow because of the Holy Spirit. We know our final destination is to spend an eternity in Heaven with Christ, and this changes everything about our present. We now carry His hope, knowing He's with us, on our side, fighting for us, and comforting us.
If you are a Christian, then you believe there are no coincidences. So, the suicide rate amongst young people being higher than ever—while this same group is the most un-God-conscious-ever—means something.
Hope Beats the Enemy at His Game
We must restore the eternal hope the enemy has withheld from our youth. The hope they're longing for and don't even realize they need, because they haven't heard His message or witnessed His love and goodness in the right context.
We must put these young people in positions to hear and see the saving power of Jesus Christ, the hope of the world. We must allow them to voice doubts and concerns and give loving responses.
We must listen, guide, ask questions about their feelings and emotions, and turn to Him for answers.
Cry Out to Jesus to Restore Your Hope
If you are reading this as one of the hopeless,I beg you to turn to Jesus. If you are considering taking your own life, then you have nothing to lose and everything to gain by giving Him a try at easing the pain.
Hear God's Word, "Then they cried to the Lord in their trouble,and he saved them from their distress. He sent out hisword and healed them;he rescued them from the grave." (Psalm 107:19-20)
Cry out to Him. Pray. Even if it's for the first time, plea for Him to intervene and send help. Then, pay attention to who He's directing your way, whether it's doctors, friends, or family members. Begin there, and keep praying. God will do something big. He will send His hope!
And if you're reading this and have the hope of Jesus already, join me to take our younger generations back, starting in our homes. Let's ask our children what their dealing with, and talk to them even when they push us away. Let's get to know the warning signs of potential suicide victims. And, most importantly, let's decide to make every effort to share the Truth of Jesus, our hope, with the generations behind us.
Let's fill up the emptiness, the hopelessness, with the hope of Jesus and turn these terrifying statistics around. Let's defeat the enemy together.
---

Kristen Terrette cherishes her Southern roots and lives 45 minutes outside of Atlanta, GA. She served as a Children's Ministry Director for many years, and with the support of her husband and two children, she now stays home writing Christian fiction and non-fiction. She's passionate about storytelling and helping people take their next steps in their relationship with Jesus. She also serves on the women's leadership team at her local church and blogs for Wholly Loved Ministries. You can check out her articles and novels at www.kristenterrette.com.
Photo Credit: ©GettyImages/eyecrave