Thou Shalt Not Covet: How to Stop Being Jealous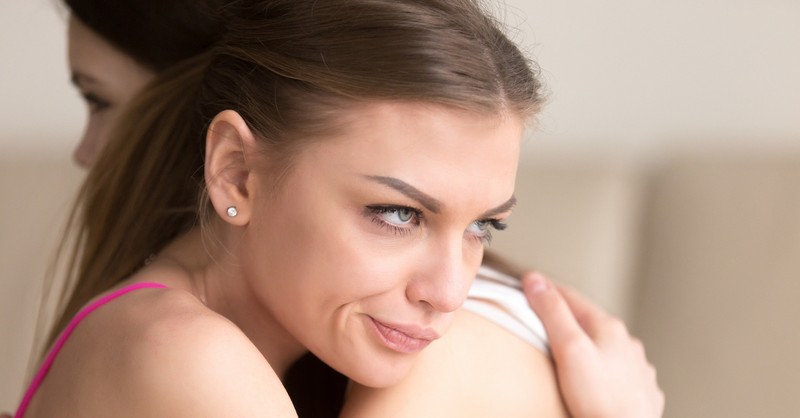 Technically, jealousy and envy are different. Jealousy originally meant the feeling of losing someone or something that you care about. Envy meant when you feel that someone has something that you don't have. But for all practical purposes, the two words have come to be synonyms. We use them to describe when we feel that someone else has or is in the process of getting something that we want.
Thou Shalt Not Covet Meaning
Another synonym for these two words is coveting and that is one of the Ten Commandments. You shall not covet anything that belongs to your neighbor (Exodus 20:17). Who is your neighbor? Everyone other than you. Both envy and jealousy can make you feel angry, resentful, inadequate, helpless, and bitter. Both are destructive. Nothing good can come of either one.
It's normal and natural to compare my life with everyone else's. If I'm not careful, I will always see my lot in life as "less than." But less than what? I'm only comparing one aspect of their lives with my whole life. I don't really know what they're going through. If I saw their whole picture, I might not be jealous at all. Everyone has problems to deal with and no one's life is perfect.
Jealousy causes you to feel bad about yourself and then also lash out at other people. It can cause fights and quarrels. Arguments begin with evil desires in people's minds. You want things you don't have. And you want to hold onto things that you do possess. Then your mind concocts schemes to get anything that you want. Read James 4:1-2. We forget the fact that not everything we want is good for us. We make ourselves miserable when we look at all the shiny things and desire to have them right away. We forget that there is a loving Creator that willingly gives us the best things in His timing. He gives us the best, but He doesn't give us everything.
When you already have something or someone nice in your life, take care of them. Instead of worrying day and night that they might be taken away at any time, enjoy them and thank God for these gifts in your life. Do nice things for the special people in your life. Use the things that you're grateful for instead of just storing them away. Enjoy the good things in life but hold them loosely. Job 8:15 warns us to not cling to things. Those things might not endure. And Luke 17:33, Jesus says, "If you cling to your life, you will lose it, and if you let your life go, you will save it." We can't really enjoy anything in life when we're clinging too tightly.
Bible Verses on Jealousy
1 Corinthians 3:3: "You are still worldly. For since there is jealousy and quarreling among you, are you not worldly? Are you not acting like mere humans?"
1 Corinthians 10:3: "No temptation has overtaken you except what is common to mankind. And God is faithful; he will not let you be tempted beyond what you can bear. But when you are tempted, he will also provide a way out so that you can endure it."
Ecclesiastes 4:4: "And I saw that all toil and all achievement spring from one person's envy of another. This too is meaningless, a chasing after the wind."
James 4:2-3: "You desire but do not have, so you kill. You covet but you cannot get what you want, so you quarrel and fight. You do not have because you do not ask God. When you ask, you do not receive, because you ask with wrong motives, that you may spend what you get on your pleasures."
1 Peter 2:9: "But you are a chosen people, a royal priesthood, a holy nation, God's special possession, that you may declare the praises of him who called you out of darkness into his wonderful light."
3 Ways to Stop Being Jealous of Others:
How can we better appreciate our life and the gifts God has given us?
1. Trust that God loves you and wants to give you wonderful things and circumstances.
Remember how preciously made you are (Psalm 139). God knows everything about you and loves you anyway. He is with you each and every day. His hand always wants to bless you. He knit you together even before you took your first breath of air. His thoughts of you cannot be numbered. With a love like that, you can certainly trust Him with all your wants and desires. Then remember that He also loves other people in the same way He loves you. Care for the people in your life in the same precious way that God deals with you. God deals with you with patience and kindness. He doesn't become irritable when He doesn't get His way. Do likewise when you are dealing with other people.
2. Trust in His wisdom to know what is right for you—and what isn't.
God desires to answer our requests with a yes! He wants us to ask and receive, to seek and find, and to find open doors when we knock (Luke 11:10). And when we ask for fish, He won't throw a snake at us (Luke 11:11). Re-read number one above. God loves you. But because He loves you so much, He also doesn't want to give you things that you beg for when He knows those things will not help you in the long run. Ask for anything but temper your wants with honoring and respecting God's wisdom. He knows much more than you do. Trust that God will bring what's best for your life.
3. Trust in God's perfect timing to bring those things when it's right.
Not only does God know the right things for you but He also knows the right timing in which to bring those good things. God isn't bound by time parameters. Waiting is often part of the process. Wait patiently for the Lord. Be brave and courageous. Yes, wait patiently for the Lord (Psalm 27:14). When we trust that God will indeed bring us good people, blessings, and things at various times in our lifetime, we don't have to worry about all of the things that other people have. God will always provide what you need. Even if you lose something or don't get something you want, keep looking to God and He'll bring you something else. Something that may be different but also may be better. Waiting allows us to temper our immediate wants with God's long-term plan for our lives.
I am learning to relax and simply take care of the many things that God has already bestowed on me. I can mow my own grass instead of noticing all the shades in my neighbor's yard. I can put the energy that is expended through jealousy elsewhere. Instead of worrying over what everyone else has, I can live gratefully and give abundantly. Above all, I want to seek the Lord and His perfect will for my life. Then I will delight in things that I can't even imagine right now. I will see His goodness, not just in heaven, but also right here and now.
Let us not become conceited, or provoke one another, or be jealous of one another. ~ Galatians 5:26
©GettyImages/fizkes
---

Jennifer Heeren loves to write and wants to live in such a way that people are encouraged by her writing and her attitude. She loves to write devotional articles and stories that bring people hope and encouragement. Her cup is always at least half-full, even when circumstances aren't ideal. She regularly contributes to Crosswalk. Her debut novel is available on Amazon. She lives near Atlanta, Georgia with her husband. Visit her at her website and/or on Facebook.