Towered by Faith: A 9/11 Retrospective
Eva Marie Everson

Crosswalk.com Contributing Writer

Published

Sep 09, 2008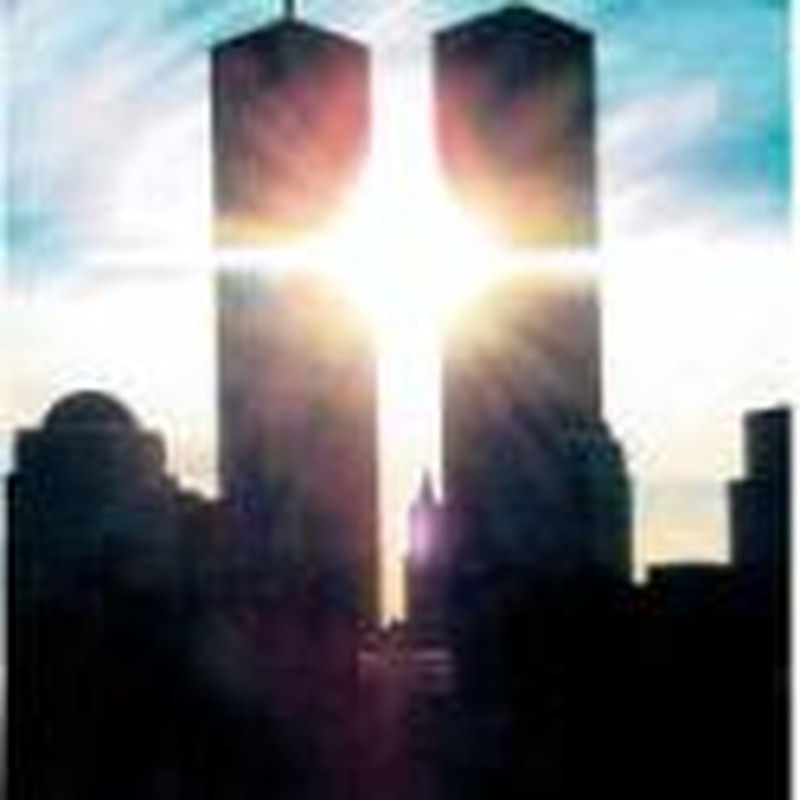 Journal Entry: September 14, 2001
Morning
New York City
We were awakened in the middle of the night last night by a thunderstorm. Dennis jumped from the bed as I gasped for breath. We both thought the city was being bombed... Newark is still shut down so we're going to try to get to Albany by train. Our son can pick us up at the station there and... sometimes I think we're never getting out of here. Easily Forgotten, Easily Remembered
Sometimes, these years later, I find it easy to forget the smaller moments of our time—my husband's and mine—in New York City during the 9-11 attacks. I remember the big moments, of course. I remember the power surge in our hotel room at the moment of the first plane's strike on Tower One. I recall my husband's words as we witnessed the second plane plunge into Tower Two. "We're under attack," he said. And I thought, "My children…"
I remember my mother's tears when I finally connected with her later that day, of hearing our youngest daughter's voice—after six hours of trying to reach her—of the 40 messages from friends on our cell phone, begging, "Please be alive. Please be alive."
I remember the man who—outside Central Park—wandered aimlessly until he took a seat near me on a park bench. "Are you alright?" I asked him.
"I have no where to go."
"Do you live here?"
"I work here."
"But you don't live here?"
"I have no where to go," he repeated. I placed my hand on his arm.
"Do you have friends here? Someone you can call?"
"Yes," he said. "Maybe I will call them. Maybe when they get home."
I remember the faces on the 8x11 sheets of paper. HAVE YOU SEEN... and MISSING, followed by names, phone numbers, addresses. PLEASE CALL!
And I remember sitting in the bathroom, early the following morning, my husband still asleep. I huddled in the corner, the floor cold beneath me, rocking back and forth, quivering uncontrollably. I placed a call to two Orlando—our hometown—radio stations. Both Christian. Both with Drive-Time DJs who knew me well. "Pray for us," I whispered, crying. "Please. I'm so scared… I'm so scared…"
Diary Entry: September 12, 2001
Late Morning
New York City
Dear Lord, I know my problems are trivial compared to the scores of prayers you are listening to right now. Still, you care for the lilies of the filed…the sparrows of the air. Surely you care for me….There's no way out of this city and I am stuck with the visions of a cloud of smoke hovering over its southern end, the endless sound of sirens racing to a tragedy, the large dump trucks filled with debris. We've lost so much. Our trust in the fortitude of our borders, our loved ones. But not our will to survive. They can't take that away. Never. Never.

The Return Home
On Thursday evening—two nights after the tragedy—I began to cough. It was slight at first, then became hacking. For weeks I coughed awful stuff. My mother, who I spent a week with after our return, asked about it but I just shook my head.
I knew what it was. I wrote about it in my journal:
I inhaled so much debris. I didn't think about it at the time... you just breathe in, breathe out, naturally. Now, I think about it. I think about the things incinerated in the explosions. Desks. Files. Office machines. Humans. And I realize. I inhaled all this. I inhaled what is now gone but not forgotten.
For weeks I told myself I was okay. But then, one day while taking a walk, I heard a rumble overhead. I craned my neck to see a jet, soaring toward OIA, sleek and silver against the blue sky. Without warning my heart raced. I clenched my eyes shut, and sweat broke out across my forehead. Then, just as quickly as my reaction had come, it left.
Shortly after, I was asked to speak to a group of women in downtown Orlando. I prepared for the opportunity as I always had, then slipped into the comfort of my car and headed down I-4. At the correct exit I took the off-ramp, turned left, then right and began my drive between the tall buildings of Downtown O-town, as the natives call it. Suddenly they seemed to tower over me, hovering, closing in. I felt panicked. I couldn't remember where I was going or why I was there. At a red light I collected my thoughts, took deep breaths, exhaled slowly, and—again—I was okay.
Then came the afternoon I took a break from my work. I made a cup of coffee, sat down in front of the television, and watched a little mindless TV. Everything was fine. Normal. Until the power surged just as it had done on that fateful Tuesday morning. I burst into tears.
I knew then I had to somehow get a hold of myself.
Fear and Faith
I began by going back to my journal entries from those days in September. Each one began with verses from the Scriptures. My soul is weary with sorrow; strengthen me according to your word. (Psalm 119:28) read one.
Another: You are my refuge in the day of disaster. (Jeremiah 17:17b)
And another: Perfect love cast out fear. (1 John 4:18a)
Perfect love… casts out… fear.
I said the words out loud. "Perfect love…" Over and over. "Perfect love…" And then I asked myself, "What is perfect love?" I knew, of course, the Bible expresses Jesus as being the only one perfect. But to simply say, "Jesus' love cast out fear…" didn't seem to heal the wound. Not entirely.
I looked up the word "perfect" in a Greek lexicon. Perfect: teleios. Defined as: brought to its end; finished. Complete.
I remembered Jesus' words on the cross. "It is finished." What He had come to do; to defeat evil with sacrifice, was finished. To conquer death with life. To purchase my sin. To purchase my fears. Complete. I looked deeper into the verse. Casts out…Casts: ballo. Defined as: to give over to one's care uncertain about the result. To scatter.
"To give it over." I repeated the words.
"Just give it to me," I heard the Savior whisper. "These nail scars; these whip stripes…all for this. All for you. Because I love you and I'm not about to let you down."
If that were not enough to convince me, I read the rest of the verse: "…because fear involves punishment and the one who fears is not perfected in love." Ouch. If I was to be found complete in Jesus, I had to turn this fear over to Him so He could scatter it to the wind. I had to realize fully that I was safe in the arms of my Lord, not trapped on an island with no way out.

I Let Go
I began praying for healing from what I'd seen and heard, from what I'd experienced in New York. I asked God to show me the reason why I'd been there—for there certainly seemed not to be one. In some ways, He has. In others, my question remains.
Then, in early 2002, I received a call from Israel's ministry of tourism. They were inviting me—all expenses paid—to spend two weeks in Israel as a Christian journalist. Their news in those days was ominous; it seemed like not a good time to go. I explained to the woman on the other end of the line that I'd been in New York on 9-11 and that I just…I wasn't…I was still too afraid.
When I told my husband later that day, he had another thought. "You've wanted this your whole life, to go to Israel. Either you trust God or you don't."
The rubber had met the road. Months later, I arrived in Tel Aviv with five other journalists, ready to embark on a two-week journey of faith. But what I didn't know was how that journey would change my life. Forever. And I was free to experience it all because I had put my fear under the subject of one greater than any terrorist acts or the terrorists behind them.
One Final Bonus
I became a stronger Christian because of 9/11. I also became a prouder American
Journal Entry: September 25, 2001
Central Florida
As I return home... as I drove into my neighborhood... I noticed something new. American flags, hanging in front of nearly every home... Yes, before September 11 we were living in the same country and those of us in this multicultural neighborhood of various religious beliefs called ourselves American. But now we are American. We understand what those stars and stripes stand for and we are ready and willing to learn any of the new lessons to be taught within the coming months... or perfect years... because we are American.
We are America.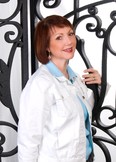 Eva Marie Everson's most current work Reflections of God's Holy Land: A Personal Journey Through Israel (Thomas Nelson/Nelson Bibles) was inspired during her first trip to Israel in 2002. For more information about the book and Eva Marie's speaking topics, go to: www.evamarieeverson.com