4 Unexpected Verses to Increase Your Love Toward Others
Dr. Audrey Davidheiser

Crosswalk Contributing Writer

2021

22 Nov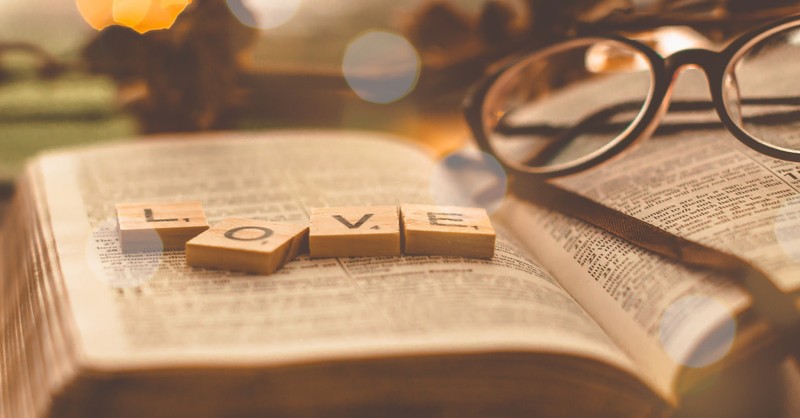 Given the context, the Lord's visit surprised me.
It began when a fellow participant introduced herself.
The instructor of the continuing education course on neuroscience and trauma had just invited us participants to introduce ourselves any way we wished. This woman declared she was a channel for spirits. She went through specialized training for it, she said. She practiced shamanism. Not only did she believe darkness had a lot to teach us, she emphasized how demons just wanted our love.
I inched away from my desktop as she continued listing her beliefs. An inner voice piped up in my mind, "I don't want to be around her." I understood why a part of me felt this way; she seemed too taken by demonic ideologies for my comfort zone.
Just then the Lord broke into my reverie. I sensed His inaudible voice in my heart, exclaiming, "Oh, really? See, I love her very much. I'd like to get close to her—if she lets me."
As is typical of the Lord, He didn't use a scolding tone. Nor did He make me feel ashamed. His tone expressed genuine interest and curiosity because my reaction was the polar opposite of His.
I knew the Lord was right (Obviously). Jesus Himself visited our planet for the expressed purpose of finding and befriending the lost (Mark 2:17). If every single Christian recoils at hearing unbelievers' candid spiritual beliefs the way I did, who will ever recommend the one true God to them? Who will share God's goodness with them, which has been known to lead sinners to repentance (Romans 2:4)?
That brief dialogue with the Lord motivates me to deepen my love walk. I crave to love as Jesus loves—the kind detailed in 1 Corinthians 13:4-7: "Love is patient, love is kind. It does not envy, it does not boast, it is not proud. It does not dishonor others, it is not self-seeking, it is not easily angered, it keeps no record of wrongs. Love does not delight in evil but rejoices with the truth. It always protects, always trusts, always hopes, always perseveres."
If you aspire to join the journey, dig into the following four verses.
What if we let God decide on whether other believers' conduct is right or wrong? This will free us up to love them instead. It's impossible to convey love when we're busy judging our relatives for supporting that backsliding denomination or criticizing the worship leader for his tattoos.
(Yes—this includes when the judging and criticizing are done in the privacy of our own minds.)
Psalm 23:3 hints at how we can grow in loving fellow believers with whom we don't fully agree: "[God] guides me along the right paths for His name's sake."
If you're like me, you've probably studied Psalm 23 innumerable times. You might have even memorized the whole thing. But have you noticed that the promise has to do with the right paths—plural? In other words, righteousness has multiple paths—not just the one you and I are familiar with.
Why does this matter? Because perhaps the path of righteousness He leads other believers through for this season in their lives is different than the one He prepares for us. However, just because we don't understand the course of their path doesn't mean we should be concerned. Let's trust instead that the Lord is their Shepherd too—and that He's able to lead them correctly.
The context of this verse has to do with Paul's love for a church he planted in Corinth. Unfortunately, some "super apostles" (2 Corinthians 11:5) had convinced the Corinthians that Paul wasn't the real deal. This lie prompted Paul to devote an entire chapter, 2 Corinthians 11, to defend his ministry, including by detailing the various ways he had suffered for the Gospel's sake. The church, however, responded to his zeal coldly. Can you sense the lament within Paul's words?
"You are not restricted by us, but you are restricted in your own affections. In return (I speak as to children), widen your hearts also" (2 Corinthians 6:12-13, ESV).
We can transform Paul's plea for the Corinthians into a prayer to God. Let's ask the Lord to enlarge our hearts toward fellow believers, especially those we're tempted to give the cold shoulder to. A wide enough heart has a spaciousness to accommodate diversities. So long as we concur on the fundamentals of the faith—Jesus' miraculous birth, His crucifixion and resurrection, and that He's coming back again—other doctrinal differences shouldn't tear our fellowship apart.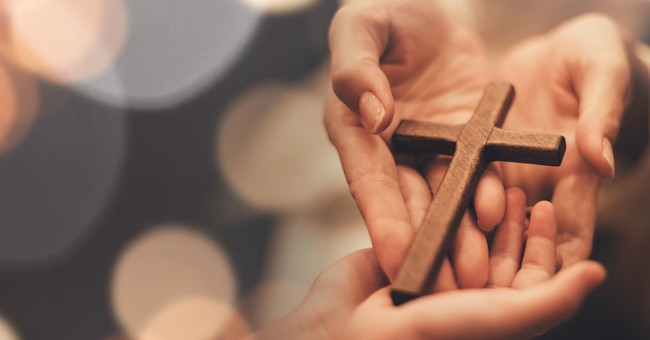 Photo Credit: ©iStock/Getty Images Plus/sticker2you
Loving unbelievers requires a slightly separate approach. By definition, unbelievers have never invited Jesus to be their personal Lord and therefore don't look to the Bible for their standard operating procedures. They may be busy fornicating, consuming habit-forming drugs, and engaging in any number of things we label as sinful.
24/7.
Yet, we still have no right to judge them.
The apostle Paul phrased it this way: "So don't make judgments about anyone ahead of time—before the Lord returns. For He will bring our darkest secrets to light and will reveal our private motives. Then God will give to each one whatever praise is due" (1 Corinthians 4:5, NLT).
Being a licensed psychologist affords me the privilege of hearing those private motives the verse talks about. I've sat with clients who exhibited self-destructive behaviors—such as cutting, binging, sleeping around, and so on. Yet virtually every single client admitted how these were attempts to heal hidden wounds.
Since love "is ever ready to believe the best of every person" (1 Corinthians 13:7, AMPC), how about if we assume that unbelievers resort to unsavory behavior to self-medicate their pain? This is the essence of treating the unsaved with patience and kindness (1 Corinthians 13:4).
We can't truly love the lost if we don't love the Lord first. But what does it look like—to love the Lord (therefore, the lost) like this verse suggests?
Love the Lord your God with all your heart
I once entertained unkind thoughts regarding an old friend of my husband's. In the midst of my private rants about this man's rudeness, the Lord gently dropped a line I'd never forgotten since: "if you love someone, you'll also love whom they love."
Because the Lord deeply loves the world (John 3:16), if we say we love the Lord with all our heart, we'll also aim our love toward every person He brings our way—even if they're obnoxious.
. . . with all your soul
In contrast to the spirit, which fixes its attention on spiritual matters—including our relationship with God—the soul deals with human relationships in the here-and-now. Loving the Lord with all our soul means we are to love the lost not just by relying on spiritual strategies like praying or even fasting for their salvation; we'll also spend time with them, prove ourselves to be reliable and trustworthy, and, in short, be a friend to them.
. . . with all your mind
When we love the lost because we love the Lord with all our minds, we trust that God's smarter than we are. By far. Practically speaking, this also means preferring His definitions of right and wrong instead of swapping them for the world's (or unbelievers'). We love the lost the most when we fully respect the Bible as the final authority in every situation.
. . . with all your strength
Proverbs 17:17 decrees that a friend loves at all times. Therefore, if loving the lost means we're to befriend them, and to do so at all times, this act can exhaust even the most well-intentioned Christian. But when we love the Lord with all our strength, we'd also strive to love others to the max—regardless of their response. When we're this close to calling it quits, loving the Lord with all our strength propels us to return to home base—God—to refuel our strength, as well as passion for the lost.
Photo Credit: Emmanuel Phaeton/Unsplash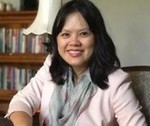 Audrey Davidheiser, PhD is a California licensed psychologist, certified Internal Family Systems (IFS) therapist and IFSI approved clinical consultant, as well as author of Surviving Difficult People: When Your Faith and Feelings Clash. After founding and directing a counseling center for the Los Angeles Dream Center, she now devotes her practice to survivors of trauma—including spiritual abuse. Visit her on www.aimforbreakthrough.com and Instagram @DrAudreyD.