United States to Observe National Day of Prayer May 6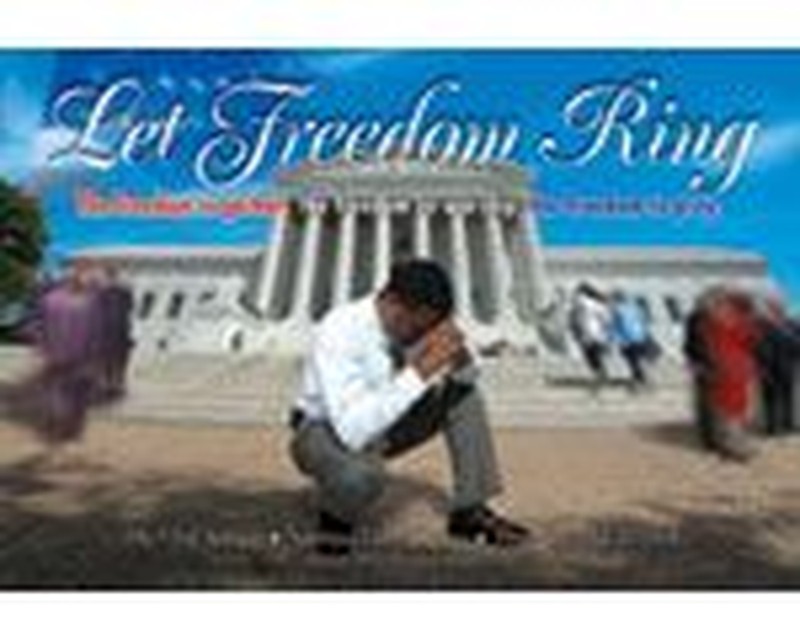 As American troops continue fighting for liberty in various countries, United States citizens are preparing to celebrate their freedom to gather, worship and pray. Millions will answer the call to prayer on May 6, the 53rd annual National Day of Prayer, by flocking to observances held in public venues to intercede for the nation.
"Our leaders confront difficult challenges every day and our society faces a future of uncertainty," said National Day of Prayer Task Force Chairman Shirley Dobson. "We live in the land of the free where 'we the people' can openly call upon God for wisdom, protection and blessing. In order to realize the potential outlined in the Declaration of Independence, we must continue seeking Divine Counsel, asking for His intervention and direction."
As in previous years, President George W. Bush, all 50 governors and the governors from the Virgin Islands and Puerto Rico are expected to sign proclamations setting aside the first Thursday in May as a day of prayer. Dobson's Task Force is a 501(c)(3) nonprofit organization and its efforts are powered by a large grassroots network. An estimated 40,000 coordinators and volunteers will host events that take place at courthouses, state capitols, city halls, parks and around school flagpoles. Many churches, firehouses and schools will ring their bells at noon to invite their communities to unite on bended knee.
The theme for this year's event is "Let Freedom Ring" and is based on Leviticus 25:10, "…proclaim liberty throughout the land to all its inhabitants." Dobson, wife of Focus on the Family founder and chairman Dr. James Dobson, said the opportunity to openly pray should not be missed.
"By uniting in the public arena, we will be a nation filled with individuals of faith," she said. "Some countries do not allow its citizens to elect their leaders much less express their beliefs according to conscience. However, America was built by men and women of deep religious conviction and it is a privilege to approach the Lord with boldness and without fear of persecution."
Retired Marine colonel Oliver North is the 2004 Honorary Chairman and will provide the keynote address at the national event in Washington, D.C. In addition to his appearance at the national observance, North has released, True Freedom: The Liberating Power of Prayer, which is this year's theme book.
The National Day of Prayer tradition predates the founding of the United States when the Continental Congress issued a proclamation setting aside a day of prayer in 1775. In 1952, Congress established an annual day of prayer and, in 1988, that law was amended, designating the National Day of Prayer as the first Thursday in May.
Oliver North Named Honorary Chair
The NDP Task Force named Col. Oliver North as the 2004 National Day of Prayer Honorary Chairman. North becomes the fourth Honorary Chairman, preceded by Rev. Billy Graham, Dr. Lloyd Ogilvie and Dr. Luis Palau.
In his duties as Honorary Chair, North will provide the keynote address at the national event in Washington, DC on May 6. The retired Marine colonel will be joined by representatives of the three branches of government and the military.
"To say we are honored by Col. North's partnership with our ministry would be an understatement," NDP Vice Chairman Jim Weidmann said. "He is a man of integrity and faith who has conducted himself with tremendous personal strength and grace during some very difficult circumstances. With this year's theme and because of the Colonel's recent war coverage for FOX News, we couldn't be more pleased to have him as our Honorary Chairman."
"It seems we are losing our ability to express our faith in the public square," Weidmann stated. "If we remain asleep at the wheel, we run the risk of losing the things so cherished by our founding fathers. Having a man like Col. North, who has fought in the battlefield to protect our freedoms, is a blessing."
In addition to his appearance at the national observance, North is writing a book titled, True Freedom: The Liberating Power of Prayer. This is the third release of a joint project of Multnomah Publishers and the NDP Task Force. The two ministries have combined in promoting a book that corresponds with each annual day of prayer. The first was Certain Peace in Uncertain Times by Shirley Dobson and last year's release was Right With God by Ron Mehl.
True Freedom communicates real-life stories about how prayer provides freedom from guilt, anxiety, sin's power, self-deception and other topics. It is set to hit bookstores in early 2004.
Prayer for the Nation 2004
By Dr. Barry Black, Chaplain of the United States Senate
As a sign of unity, we are asking people to pray the Prayer for the Nation at noon on May 6, wherever they are. Some will be at a public prayer observance at that time, while others will be sitting in front of their desks at work. Regardless of his or her location, it is important that His people, who are called by His name, seek Him in unity. If people participate in this form of corporate prayer, it will be like a wave of prayer flowing across our country.
Gracious God,
You have been good to us beyond our deserving, making our Nation a land of liberty. Help us to protect our freedoms with diligence and integrity.
Lord, bless our military as it advances freedom's cause around the world. Bless also the institutions of power and influence in our society – the government, the churches, the media, the schools and the families. May each bring glory to Your name.
Forgive us when we stray from right paths. We place our trust in You, O Lord, believing that Your hand will sustain America. Let no shadows obscure the pathways which we should tread.
We pray in Your holy name. Amen.