32 Uplifting Quotes for When Your Spirits Are in Their Darkest Valley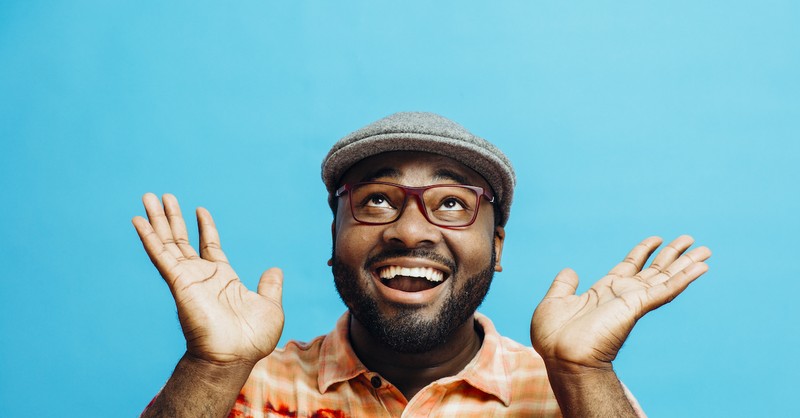 Above my desk is a quote perched high, so my eye always seems to catch it is an uplifting quote, "Always, we begin again," by St. Benedict. It's a quote of hope and realizing starting over or beginning again is a good thing. As a recovering perfectionist mother with ADD, life doesn't always go as planned. I set goals only to fail miserably and sometimes, life just happens. When times get tough, words strung together uplifting quotes can give us the boost we need. It can provide comfort, hope, or spark determination. Here are a few quotes to lift your spirits.
When my spirit is down, I turn to my Bible. Sometimes I play page roulette and let it fall open. Other times, I go to the verses that speak hope and courage to my soul. God knows just what we need for that moment, after all, he knows when we sit, when we rise, the very numbers of hairs on our heads, and how many tears we've cried.
"When I called, you answered me; you made me bold and stouthearted." — Psalm 138:3
"But they who wait for the Lord shall renew their strength; they shall mount up with wings like eagles; they shall run and not be weary; they shall walk and not faint." — Isaiah 40:31
"Have I not commanded you? Be strong and courageous. Do not be frightened, and do not be dismayed, for the LORD your God is with you wherever you go." — Joshua 1:9
"Jesus looked at them and said, 'With man it is impossible, but not with God. For all things are possible with God.'" — Mark 10:27
"You have been born anew, not from perishable but from imperishable seed, through the living and abiding word of God." — 1 Peter 1:23
"He only is my rock and my salvation, my fortress; I shall not be shaken." — Psalm 62:6
"Let the morning bring me word of your unfailing love, for I have put my trust in you. Show me the way I should go, for to you I entrust my life." ― Psalm 143:8
Uplifting Quotes for Hard Times
Do you have quotes on your mirror? Maybe you found a favorite stretched on a canvas. In today's hectic world, it is becoming harder and harder to keep our souls from feeling crushed. We are over-tired and overworked and sometimes filled with worry. Sometimes, seeing an uplifting quote can make all the difference.
"Don't quit, and don't give up. The reward is just around the corner. And in times of doubt or times of joy, listen for that still, small voice. Know that God has been there from the beginning—and he will be there until... The End." ― Joanna Gaines
"As you go through your next trial, just remember, God does give us more than we can handle. But never more than he can handle. He's God." ― Anne Peterson
"The key is this: Meet today's problems with today's strength. Don't start tackling tomorrow's problems until tomorrow. You do not have tomorrow's strength yet. You simply have enough for today." ― Max Lucado, Traveling Light: Releasing the Burdens You Were Never Intended to Bear
"You don't need a plan; you just need to be present." ― Bob Goff, Love Does: Discover a Secretly Incredible Life in an Ordinary World
"Religion says, 'I obey; therefore I am accepted.' Christianity says, 'I'm accepted, therefore I obey.'"—Timothy Keller
"If you could only sense how important you are to the lives of those you meet; how important you can be to the people you may never even dream of. There is something of yourself that you leave at every meeting with another person." ― Fred Rogers
"Failure is just part of the process, and it's not just okay; it's better than okay. God doesn't want failure to shut us down. God didn't make it a three-strikes-and-you're-out sort of thing. It's more about how God helps us dust ourselves off so we can swing for the fences again. And all of this without keeping a meticulous record of our screw-ups." ― Bob Goff
Uplifting Quotes for Women
We wear so many hats. Sister, daughter, wife, hustler, or co-worker. When we enter motherhood, we take on more titles and roles as teacher, speaker, doctor, chauffeur, maid, and chef. We bend our bodies and our lives to make room for the lives we are nurturing and sometimes we just need inspiration and hope!
Don't be content with the Christian desk calendar approach to Christianity. Don't be satisfied with a daily practical saying or some three-step process for being a good wife or a better friend. God has both called you and equipped you to know him. We have no excuse to remain ignorant of his character. Seek God's face. Understand his character. Pursue knowledge of him, for apart from the "fear of the Lord" and "the knowledge of the Holy One" (Proverbs 9:10) we have no hope for being a wise mother, sister, wife, or friend." ― Wendy Horger Alsup
"God's love isn't based on me. It's simply placed on me. And it's the place from which I should live . . . loved." ― Lysa TerKeurst
"Start by doing what's necessary; then do what's possible; and suddenly you are doing the impossible." ―Francis of Assisi
"Christian life isn't a one-person race. It's a relay. You are not alone; you're part of a team assembled by our unstoppable God to achieve his eternal purposes." ― Christine Caine,
"A woman's heart should be so close to God that a man should have to chase Him to find her." ― C.S. Lewis
"The fact that I am a woman does not make me a different kind of Christian, but the fact that I am a Christian makes me a different kind of woman."― Elisabeth Elliot
"When a woman is absorbed with God's glory, she will interpret her life according to His Truth" ― Susan Hunt
Uplifting Quotes for Men
Does it feel like the world is on your shoulders? Or perhaps you're looking for a way to encourage your man with some uplifting words. An article on iBelieve says: "You have the power to change someone's day and outlook on life simply by offering encouraging words that lift spirits! If you have men in your life who are facing hard times such as a job layoff, overcoming grief, faced with depression or sickness, or simply want to speak life into every day, these words of encouragement will bring hope and joy!" We've put together a list of words of encouragement to help lift your spirit from the pressure and the worry. Proverbs 25:11 says "Words spoken at the right time are like gold apples in silver settings."
"The will of God will not take us where the grace of God cannot sustain us." — Billy Graham
"Always, everywhere God is present, and always He seeks to discover Himself to each one"
"If you can't fly, then run, If you can't run, then walk, If you can't walk, then crawl, but whatever you do, you have to keep moving forward."
"God never said that the journey would be easy, but He did say that the arrival would be worthwhile." ―Max Lucado
The men who have done the most for God in this world have been early on their knees. He who fritters away the early morning, its opportunity and freshness, in other pursuits than seeking God will make poor headway seeking Him the rest of the day. If God is not first in our thoughts and efforts in the morning, He will be in the last place the remainder of the day.― E.M. Bounds
"What gives me the most hope every day is God's grace; knowing that his grace is going to give me the strength for whatever I face, knowing that nothing is a surprise to God." ― Rick Warren
"I used to ask God to help me. Then I asked if I might help Him. I ended up by asking God to do His work through me." – Hudson Taylor
Photo credit: ©GettyImages/CarlosDavid.org
---

Heather Riggleman is a believer, wife, mom, author, social media consultant, and full-time writer. She lives in Minden, Nebraska with her kids, high school sweetheart, and three cats who are her entourage around the homestead. She is a former award-winning journalist with over 2,000 articles published. She is full of grace and grit, raw honesty, and truly believes tacos can solve just about any situation. You can find her on GodUpdates, iBelieve, Crosswalk, Hello Darling, Focus On The Family, and in Brio Magazine. Connect with her at www.HeatherRiggleman.com or on Facebook.