Virginia Tech One Year Later
Sarah Jennings

Crosswalk.com Family Editor

Updated

Apr 21, 2008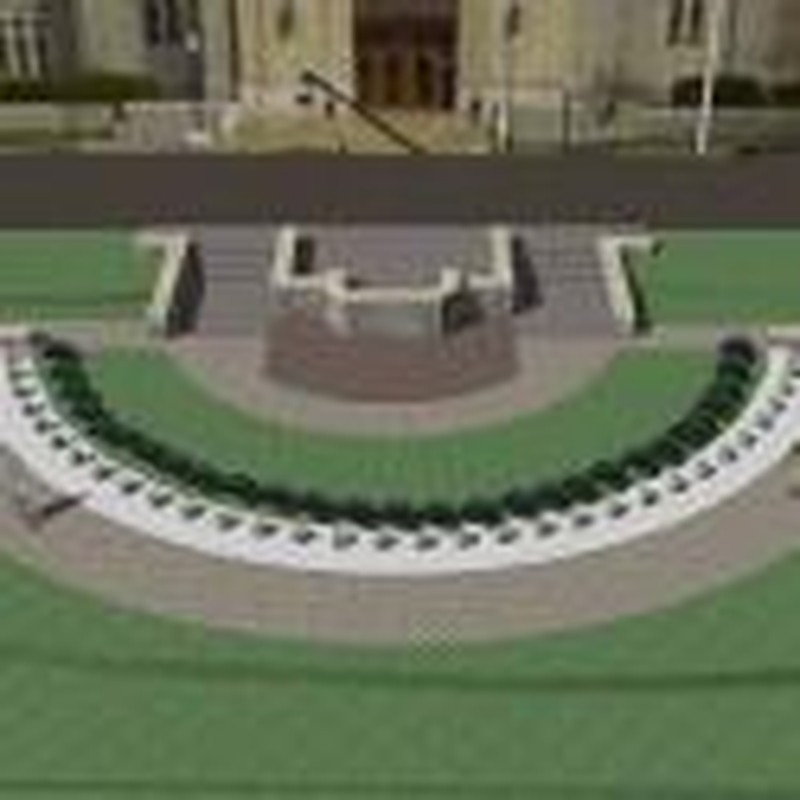 It's been a year since the country watched the dreadful Virginia Tech shootings unfold, leaving 33 students and faculty dead. In the months following the shootings, darkness and despair lingered as our morning newspapers greeted us with blown up images of a cold, angry-looking killer, and news stories delved into his disturbing writings and troubling behavior. When the media wasn't focused on profiling the killer, we were inundated with stories on what many considered to be an incompetent emergency response on the part of the university. Stories highlighted regret and anger over lives lost that may have been saved.
Yes, all in all, it was a tough year for Virginia Tech, those associated with the university, and the nation as a whole. And yet, in the aftermath of this horrific tragedy, much healing has taken place and much good has come out of the original evil. While we can't bring back the precious lives of those lost, we can honor some of the glimmers of goodness and grace that have sprung up since April 16, 2007.
The Day Of…
While much of the media understandably focused on the horrors of Cho's massacre, stories of true kindness and heroism emerged almost as soon as the shooting occurred. Who can forget the beautiful images of candlelight vigils and cadets in uniform? What town wasn't, at some point, covered in orange and maroon, to show support for a school they may not have known much about before that day? Even our rivals, the University of Virginia, donned our school colors – a day I never thought would come!
And now that a year has passed, the campus and nation has had time to reflect on the beautiful lives of those killed instead of on the killer. If you visit Virginia Tech's remembrance website, you'll find profiles and pictures of each person who died, with heart-felt words for each one. Students' talents, faith, achievements and caring natures shine through here.
Some of the most inspirational stories are of the heroes like Henry J. Lee, a sophomore Computer Engineering major, who assisted professor Jocelyne Couture-Nowak in trying to protect his fellow classmates. Or how about the moving story of professor Liviu Librescu? This 76-year-old Holocaust survivor, aeronautical engineer, and researcher gave his life so that his students could live.
And not everyone who put their lives on the line met death. According to wikipedia.org, German students Katelyn Carney, Derek O'Dell, Trey Perkins, and Erin Sheehan barricaded the door of Room 207, saving many lives.
Signs of Human Resiliency
What ever happened to those students who were injured in the shootings? In a Richmond Times-Dispatch Op-Ed titled "Renewal and Recovery Within the Hokie Nation" President Steger reflected on the spirit of hope and perseverance displayed by the surviving students and staff. He felt this was especially evident in the bravery of 20 injured students who chose to return to campus. "Each of those Hokies returned to Virginia Tech to continue to learn and discover with commitment and intensity."
Not only are current students moving forward, but the university continues to attract new students and even exceeded their recruiting goals for the class of 2011.
A Commitment to the Original Mission
In the same Op-Ed, President Steger says, "I believe that what the world has seen in the aftermath of our dreadful day ought to serve as a lesson in how to preserve what you treasure, how to draw together when you are under strain, and how to press ahead — resuming the important work inherent in one's mission, and recognizing the profoundly different landscape in which you must do that work."
And indeed, even though the landscape differs in some ways, the work has continued on at Virginia Tech. Students and faculty excel, showing their commitment to the ideals held by their fallen peers and professors. Perhaps one of the hardest hit departments at VT was the English Department. Cho was an English major, as were several victims such as Ryan Clark and Ross Alameddine (this was my home department as well). If you visit the English Department's home page today, you'll find an abundance of scholarly achievements since the shooting.

It's also been an inspiring year in athletics, with the Hokie football team making it to the Orange Bowl, which in spite of their loss to Kansas, still signified the close of the "winningest class in school history" according to sports writer Jimmy Robertson.
And how about the Yankee's inspirational visit to the Tech campus? Or Virginia Tech golfer Drew Weaver's victory at the 2007 British Amateur, winning him a spot at the 75th Annual Master's Tournament?
An Opportunity to Know Christ
As exciting as sports victories and academic advancements are, the most hopeful opportunities for renewal can be found in the local faith community. College is a tough time for young adults even without a campus tragedy, and statistics show many walk away from their faith during these pivotal years. While I personally became a Christian at Virginia Tech, I had my faith tested my senior year during the 9-11 tragedy. But local church and parachurch organizations rose to the occasion in their responses to this national tragedy. I recall many students strengthening their faith in Christ or seeking Him for the first time in 2001. God's graces were tangible through the witnesses of these students and leaders, even in the midst of darkness.
A visit to the website of New Life Christian Fellowship, a student church at Virginia Tech, shows that same active response to help students come to know Christ in light of this more recent tragedy. In a Sept. '07 article titled City on a Hill, Pastor Jim Pace says: "This campus and community doesn't need Christ more than they did prior to April 16, 2007. But they can see they need him a lot more clearly."
As I watched the news on April 16, 2007, I remember having this fleeting thought: "No one will ever want to go to Virginia Tech again. The school is ruined." But looking back on the past year, it's clear that while the school will forever be changed, goodness and hope still abound.