10 Steps to Walk by Faith When Surgery Has You Learning to Walk Again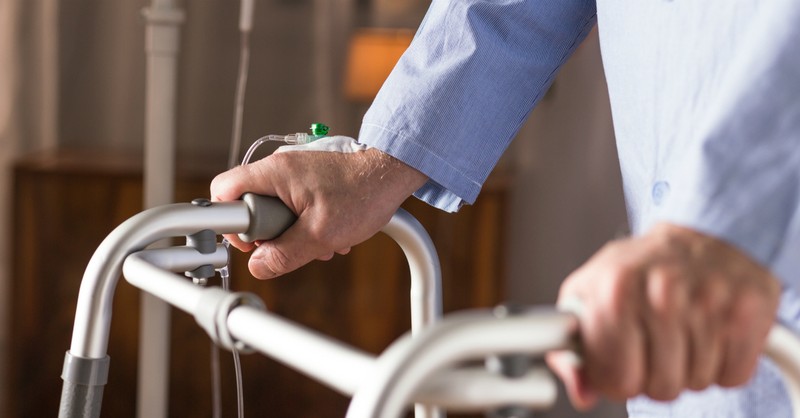 I have discovered that you can go in for a routine back fusion surgery—and something can go terribly wrong. I bled out and died right there on the operating table. It took some work to repair the vein (nicknamed "instant death" for good reason).
I received a hasty blood transfusion and was revived. I'm told that almost never happens after the huge iliac vein is torn open.
Three days later, the surgeons tried again. Again, the iliac vein was torn open, and my left leg filled with blood clots. That leg was completely immobilized with the hip turned one way, the knee another, and the ankle yet another direction. The pain was unbearable but there was nothing I or they could do.
After two weeks, I still couldn't move, let alone move my left leg.
On day 15, I was transferred from the hospital to post-acute rehabilitation with a greatly shortened life expectancy and small hope for recovery.
But God!
Here are the 10 steps I learned firsthand, that can have you walking by faith again—even when you have to re-learn to walk.
1. Have someone by your side.
My wife, Renée, was always by my side. Her strong faith and incredibly deep love upheld me day after day. At my worst, she was at her best. We all need a loved one or best friend who will be with us when the storms of life hit (and they will).
2. Use downtime to meditate on and recite Scripture.
For weeks I had to lie in bed 99 percent of the time. Worse? I would lie awake for hours at night. Renée wisely encouraged me to do two things. First, meditate on who God is. Second, recite favorite Scripture passages I had memorized when I was young. Both were wonderful ways not just to fill the time, but to encourage my heart and soul. My favorite passage to recite is Philippians 4, especially Philippians 4:4-9, Philippians 4:13, and and Philippians 4:19.
3. Read devotionals if you can.
After I re-learned how to sit up and then re-learned how to read (a surreal experience, let me say!), Renée recommended that I resume my daily morning routine. That routine includes Bible and devotional reading and praying through a large stack of handwritten 3" x 5" index cards.
In other words, focus on spiritual recovery first, and everything else will follow. It worked!
After resuming my daily morning routine, I soon learned how to use a walker, how to walk with a handrail, and then how to walk on my own.
My physical therapists, nurses, and CNAs couldn't believe it. I was told, "No one ever recovers so quickly from being immobile, and no one ever goes from immobile for weeks to walking all over the place."
The secret, again? Focus on spiritual recovery first, and everything else will follow.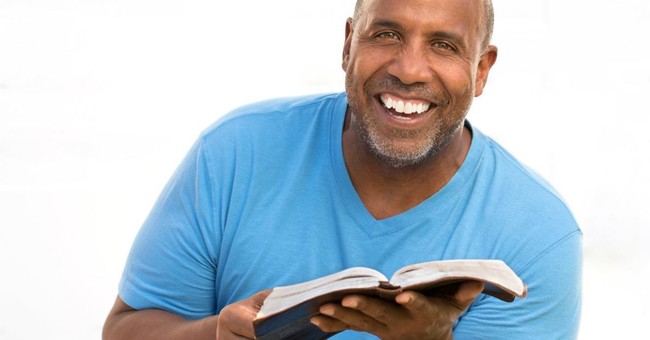 Photo Credit: ©GettyImages
4. Read the Psalms.
To the surprise of some, I didn't start my morning Bible reading in Job. I love the book of Job and have read it many times. At that point, however, I chose to read the book of Psalms. In 7 of 10 psalms, the writer has been in great distress. I haven't always been able to identify with the strong feelings David, Asaph, and others expressed in their psalms. Now, I was ready!
5. Welcome visitors.
Nearly 40 other family members and friends visited me throughout my six weeks in the hospital and post-acute rehab. They boosted my spirits, which otherwise sank into the pit of despair once or twice a day. They continued to visit me after I moved home.
Even better, they keep me in their prayers. It's one thing to pray for myself. It's another to know untold hundreds of people around the world have been praying for me. They prayed for my life ("don't let him die, Lord!") and for my recovery ("let him walk again, Lord"). I know their continued prayers make a difference!
7. Embrace the beauty of surrender.
Early in our marriage Renée and I started talking about the need for a full-length book called A Theology of Diminishment. Our semi-occasional discussions on that topic proved to be good food for thought down through the years. Those discussions proved to be greatly helpful as I learned to accept my newly-acquired diminishments, which include walking like a young toddler (my take) or someone who's a bit tipsy (my wife's whimsical take).
Some ask, "How in the world did you get interested in A Theology of Diminishment?" First, my dad was completely disabled when I was only 19 years old. I started looking around in my spheres of relationships (and plenty of biographies) and realized not everyone is physically, mentally, emotionally, and socially robust into their 80s and 90s.
The likelihood, in fact, was that I would begin diminishing to one degree or another long before retirement, let alone old age. My doctor diagnosed and documented my initial diminishments when I was 41 years old. Ah, to be that healthy and energetic again!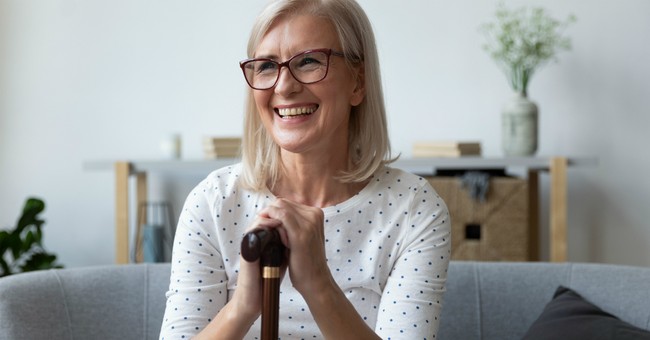 Photo Credit: ©GettyImages/fizkes
8. Accept diminishment and invite renewal.
A profound quotation I memorized nearly 20 years ago came back at just the right time. It says: "Silently and imperceptibly, as we wake or sleep, we grow strong or we grow weak, and at last some crisis shows us what we have become" (Brooke Foss Westcott, Bishop of Durham, modernized). It inspired me to accept my diminishments and become strong again.
9. Move forward with your current gifts.
My diminishments aren't limited to walking like a toddler. I can be mentally sharp all day and then the next day can't stop making grade school mistakes (thinking and talking, adding and subtracting, writing and scheduling).
To say the least, I wouldn't last two days back in the consulting world working with Fortune 500 executives and other executives in transition (who want to write a book, film a video series, publish articles, schedule speaking engagements, do media interviews, and more).
To make a mistake in that world is to invite getting fired or reprimanded over and over again for the next few months. To make two mistakes in a single year was a very bad, no good year. Until my surgery, I thrived in that world, but realistically that's all in my past now.
So far, I'm at peace about it. I'm told I should be granted disability benefits later this year. That seems like a no-brainer, but then again it's not my decision.
10. Bravely share your vulnerable truth.
This article wasn't easy to write. Everyone is different. Everyone's circumstances and medical crises are different. I hate to admit my diminishments publicly. Then again, my editor believed my story might inspire others. That's my sincere hope and prayer.
Photo Credit: ©GettyImages/KatarzynaBialasiewicz
---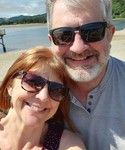 The late David Sanford's book and Bible projects were published by Zondervan, Tyndale, Thomas Nelson, Doubleday, Barbour, and Amazon. His latest book was Life Map Devotional for Men published concurrently with his wife Renee's book, Life Map Devotional for Women.