Was Jesus Christ a Socialist?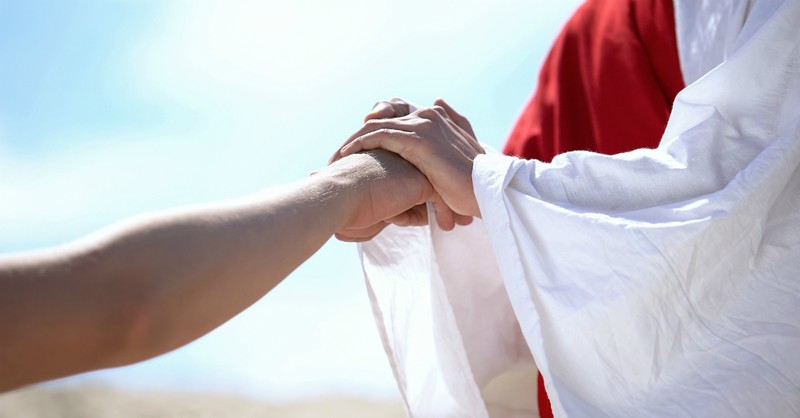 Recently, we have seen the term "socialist" attached to anyone who is promoting policies that support social welfare programs. Was Jesus a socialist?
How Does the Bible Help Christians with Politics?
Politics often dominate much of our conversations, prayers, and thoughts. We all feel that the stakes are high when it comes to the way our world is being led and organized.
For believers, when voting, advocating, and speaking about politics, we have the filter of biblical truth to consider.
The Bible can act as a guide for our approach to politics, helping us come to form conclusions about our personal political worldview. Applying the Bible to the realm of political thought gets tricky at times for Believers because Jesus didn't offer us hard and fast rules for how leaders should organize our world.
What Jesus did offer us is instructions on how to live our lives, how we should treat others, and he charges us to honor and pray for our leaders. This means there are so many ways believers can approach politics from a Christian worldview and feel we are letting our faith guide us. There is no one-size-fits-all approach to political issues.
Appreciating nuance, asking for godly wisdom, seeking God in prayer, and taking in consideration context are some of the best tools we have to help us do our best when fulfilling our civic duties and they may lead us to unexpected places when we attempt to live out our faith as we engaged with our world.
Tim Keller recently articulated this truth on Twitter. He says, "Christians and the freedom of conscience in politics. The Bible binds my conscience to care for the poor, but it does not tell me the best practical way to do it. Any particular strategy (high taxes and government services vs low taxes and private charity) may be good and wise and may even be somewhat inferred from other things the Bible teaches, but they are not directly commanded and therefore we cannot insist that all Christians, as a matter of conscience, follow one or the other."
What Is Socialism?
Socialism is defined as a political and economic theory of social organization which advocates that the means of production, distribution, and exchange should be owned or regulated by the community as a whole.
Socialism rejects the idea of private property and calls for a more centralized public ownership of land and goods. Socialism is the opposite for capitalism that allows for individuals to own property and build their own wealth.
What are Some Common Misconceptions about Socialism?
Recently, we have seen the term socialist attached to anyone who is promoting policies that support social welfare programs. The current political climate is thriving by using the tactic of extremist language on both sides of the aisle to create damaging divides in our country. This strategy energizes voters but polarizes people.
In a conversation with my husband, I likened the dialogue I have witnessed online used by those on the left and the right to that used in a bad marriage. So many times as I scroll through my Facebook or Instagram feeds I see terms like "they all are socialist" or "they all are racist" to negatively generalize an entire half of our nation.
What we forget we are talking about real people that are our neighbors, friends, family, and co-workers. Using this inflammatory language is infuriating no matter if you lean left or learn right on the political spectrum and leaves no room for understanding what people with different perspectives truly value.
Socialism taken to the extreme rejects individual freedom and democracy. Yet, it is possible to be an advocate for freedom, democracy, and even believe in a free market while supporting policies that share resources with those who may need them in our society.
Many of us benefitted from these sorts of policies in 2020, as millions of us have had to draw unemployment benefits when our world experienced an unprecedented halt in the ability for many to safely go to work.
Supporting policies such as expanded access to healthcare, a free and public education, and similar programs that support those that may qualify for this kind of support in our community does not necessarily mean you are advocating Socialism such as we see in other oppressed nations such as Russia and China.
As Christ-Followers we are called to care for the "least of these" (Matthew 25:40-45) in our communities and many may see these policies as one way to accomplish this calling.
We have to be careful how we allow rhetoric to lead us to prejudge ideas and people. Harsh labels, vast generalizations, and misinformation are probably one of the greatest threats we face at this moment in time as a country and across the globe.
It is important for Christ-followers to take a step back from the easy bait we see online and instead let salt and light be what defines our words and actions.
What Did Jesus Say about Socialism?
So was Jesus a socialist? To be clear, Jesus was not a socialist. Jesus is the Son of God that came down to show us a better way. His way invites us to be light and to show love no matter the time, country, or political structure we are living under.
Jesus surprised everyone when he showed up in a dusty manger and did not rise to political prominence in his lifetime. The Jews were expecting an earthly king to liberate them being politically oppressed and what they got was a teacher that pointed his followers to the Kingdom of Heaven every chance that he had.
This doesn't mean that the Bible says nothing about how we approach governance but it does make it clear that Jesus' primary concern is our eternal destination.
1 Timothy 2:1-4 says, "First of all, then, I urge that supplications, prayers, intercessions, and thanksgivings be made for all people, for kings and all who are in high positions, that we may lead a peaceful and quiet life, godly and dignified in every way. This is good, and it is pleasing in the sight of God our Savior, who desires all people to be saved and to come to the knowledge of the truth."
This verse gives us some direction on what we should do for our leaders, which is to pray for them. God desires that we live peaceful and quiet lives and our prayers help us to realize that goal. The principle for believers is that we should pray first before engaging in the public sphere.
The Bible does give some recommendations on how we should care for our neighbors and communities. Isaiah 1:17 says, "Learn to do good; seek justice, correct oppression; bring justice to the fatherless, plead the widow's cause." It is our job to seek for justice to be enacted, oppression to end, and to speak up on the behalf of the voiceless in our societies in every instance that we can.
Finding ways to speak up and reach out to help "the least of these" in our communities is a top biblical principle that we are charged to live by.
1 John 3:17-18 says, "But if anyone has the world's goods and sees his brother in need, yet closes his heart against him, how does God's love abide in him? Little children, let us not love in word or talk but in deed and in truth." When we come across those in need our faith compels us to step in and share what we have to help.
Does This Mean that We Need a Political Structure That Redistributes Goods in Our Society?
The Bible does not speak specifically about a certain political organization that must do this (although, this was a function of the Old Testament temple)-- but rather instructs Jesus followers on how to show love in the context of whatever community or political structure they live under.
Philippians 3:20 says, "But our citizenship is in heaven, and from it we await a Savior, the Lord Jesus Christ." Believers have a different perspective than the rest of the world that can take the long view.
We were made for Heaven and God is his perfect timing will bring judgment to our world. Should we advocate for a world that glorifies God in the here and now? Yes! Yet, we know that God will be the one that ultimately makes things right when God brings down his new Heaven and new Earth.
In the waiting, we are instructed to "love one another as Jesus loves us" (John 13:34).
It may have been easier if God gave us hard and fast rules on how to accomplish that when it comes to politics but what he does tell us is that if we seek him for wisdom, he will give it to us (James 1:5). May God give us all the wisdom we need to show love through our words, deeds, votes, prayers, political discourse, and lives.
Further Reading:
Does God Care about My Financial Problems?
8 Ways to Help the Poor and Forgotten
Photo Credit: ©GettyImages/Motortion
---

Amanda Idleman is a writer whose passion is to encourage others to live joyfully. She writes devotions for My Daily Bible Verse Devotional and Podcast, Crosswalk Couples Devotional, the Daily Devotional App, she has work published with Her View from Home, on the MOPS Blog, and is a regular contributor for Crosswalk.com. You can find out more about Amanda on her Facebook Page or follow her on Instagram.