4 Ways God Shows Up When We Sin – And What We Should Do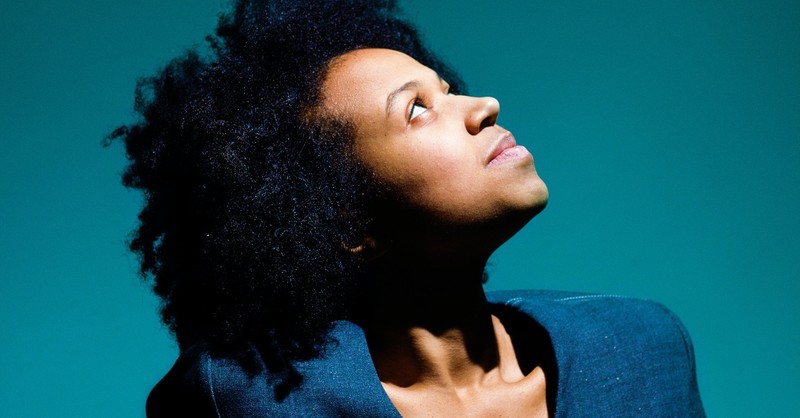 In my twenties, I served in a leadership capacity for a large Midwest church. My life was headed in the right direction, I had a great community, and I had a life I enjoyed. I was living my twenty-something dream!
Then, I entered into my first serious relationship, and I did something I said I would never do: have sex outside of marriage.
In forty-eight hours my life came crashing down. After confessing my moral failure to my leaders and pastors, I had to step down from ministry. (Disclaimer, it was a gracious and loving example of church correction, and I'm so grateful it was handled how it was.) I hurt friends through a betrayal of trust, lost my boyfriend in the process, and felt overwhelmed with shame and guilt in the aftermath.
I tried wrapping my mind around what went wrong. How could I have done such a thing? And even though I knew in my mind that God can redeem, in my flesh I didn't think He would want to do that for me; not after this. I felt too broken and too hopeless to be restored by His grace.
But I couldn't escape His love, and He chased after me with overwhelming grace. As I surrendered and laid bare my sins, healing began to take place for a wound I thought impossible to heal. And hope began to rise again. A hope that only the One true God could ever supply.
Healing for the Incurable Wound
Perhaps you're walking wounded, limping along with an affliction so bad you're not sure you'll ever heal quite right. I thought that at one time, too. But we find a beautiful promise in Jeremiah 30 that even the incurable wound can be healed.
In verse 12, Scripture says, "For thus says the Lord: Your hurt is incurable, and your wound is grievous." So here we read, directly from the mouth of God, that there is a wound so bad it can't be healed.
But, then we read verse 17, "For I will restore health to you, and your wounds I will heal, declares the Lord."
So, how is it in one breath God declares a wound incurable but then in the next, says He will heal it? The answer is in the source. Because dear reader, God can heal anything. Even that addiction, or betrayal from a trusted friend or spouse, or hurt at work can find the healing you never thought possible.
But you won't find it in the world—like drinking, food, drugs, admiration—because this kind of healing can only come from God. Which means surrendering everything to Him and allowing God to do a work only He can do. And that's a hope we can find in the aftermath of any sin.
God's Provision of Hope
So, how does God show up and bring hope after sin? There are certainly more ways than we can count because our God is infinite and beautiful, but here are 4 ways we see in Scripture to encourage you today.
1. God redeems.
Ephesians 1:7, "In him we have redemption through his blood, the forgiveness of our trespasses, according to the riches of his grace."
God starts the restoration process with forgiveness. And He does that through first becoming the curse (Galatians 3:13) and taking what we deserve.
You have hope because if you are a true believer of Christ, you are crucified with Him (Galatians 2:20). And that means that your sins have been nailed to that cross. Because He is redeemed, so are you.
2. God gives us joy and peace.
Romans 15:13, "May the God of hope fill you with all joy and peace in believing, so that by the power of the Holy Spirit you may abound in hope."
You have the possibility of abounding in hope because the God of hope has the ability to fill you with joy and peace.
When you've sinned, there's guilt. In guilt we have the potential to become discouraged, losing joy and peace in the process. But God can restore those reserves. He can give you joy and peace that surpasses all understanding.
But again, that only comes from the source of hope, joy, and peace—God.
3. God pours out His love.
Romans 5:5, "And hope does not put us to shame, because God's love has been poured into our hearts through the Holy Spirit who has been given to us."
You know, God foresaw all the ways you'd fail when He saved you. And knowing all those things, He still chose and chooses to love you. Does God hate sin and hate when you sin? Yes, He does. But He doesn't give up on you and instead chases after you with this amazing love.
God, through the Holy Spirit, wants to pour out His love into you, restoring a hope you perhaps thought long gone.
4. God doesn't stop the good gifts.
Matthew 7:9-11, "Or which one of you, if his son asks him for bread, will give him a stone? Or if he asks for a fish, will give him a serpent? If you then, who are evil, know how to give good gifts to your children, how much more will your Father who is in heaven give good things to those who ask him!"
You can ask God for what you don't deserve. It's amazing and it doesn't make sense but out of His abundant love and grace, He welcomes our prayers and requests.
As a child of God, you are part of a family where the Father loves to care for His children and pour out undeserving good gifts. That doesn't stop when you sin, because we all sin and continue to sin, and yet this verse stands true in the face of that. God wants to give you good gifts, and that's a hope you have in the aftermath of your own failures. God doesn't stop giving to the child who surrenders to Him.
Our Part in the Process
God does the work, yes. However, there is also a part we play in the process. Sometimes people think that they can sit and do nothing while stagnation sets in. When, in reality, the Bible tells us to, "Draw near to God, and he will draw near to you" (James 4:8a).
When we press in, having repented from our sins and surrendered to God, without double-mindedness (James 4:8b), God draws near in response.
What does it look like to press in and surrender? Here are 4 steps you can take in the process.
1. Repent and ask for forgiveness.
In James 4:8, there is a second part to this verse we often gloss over. We declare that when we draw near to God, He will draw near to us. However, there is a second part to this verse we can't ignore.
James tells sinners to "cleanse your hands" and "purify your hearts" in this verse. We don't continue to walk in our sin and expect what we desire in return. Rather, we humble ourselves before a mighty God, repent from our sin, and surrender to Him.
Start the journey to healing by first addressing the sin in your life with Him.
2. Set your mind on Him.
The other aspect to James 4:8 is double-mindedness. That word, "dipsuchos" represents a person with two minds or souls. Someone torn between serving God and the world, confused and in conflict.
Hope comes from God, and to know Him and draw close to Him there must be a single-minded commitment to follow Him. You can't be on the fence, serving God and the world (or your sin), and expect Him to show up in the midst of your flesh-driven life.
Warren Wiersbe notes about this verse, "God graciously draws near to us when we deal with the sin in our lives that keep Him at a distance. He will not share us with anyone else; He must have complete control. The double-minded Christian can never be close to God."
If you desire Him and His abundance of hope, you must follow Him alone!
3. Praise God.
Praise is a powerful tool we have access to. It is our chief aim and God's will. Through praise and thanksgiving, so much can shift in your season. Through it, your mindset and heart shift towards Him, the world fades away, and God is glorified.
Psalm 31:23-24 says, "Love the Lord, all you his saints! The Lord preserves the faithful but abundantly repays the one who acts in pride. Be strong, and let your heart take courage, all you who wait for the Lord!"
Love Him, praise Him, and take courage in knowing you serve a God for whom no wound is incurable.
4. Do it all for His glory.
Romans 5:2, "Through him we have also obtained access by faith into this grace in which we stand, and we rejoice in hope of the glory of God."
For the glory of God, we rejoice. Commit your path to His light and to making Him known, and your journey is noble. One of the best pieces of advice I could give you is this: do everything for His glory and the good of others.
I pray this article has stirred something inside of you today in the aftermath of your sin. Or, and let me say this, if you are still holding onto it out of fear of what might happen, it's time to let it go. I can promise you that it's always worth it to bring your sin into the light. Having lost just about everything in the wake of my own sin, it was one hundred percent worth it because we can't heal and move on unless we confess the sin to Him.
Lay it all out before Him and watch as God restores hope into your weary and burdened soul. And as He does the healing work only He can do, give Him all the glory, and the honor, and the praise. Amen!
Photo Credit: © Pexels/Tony James Andersson
---
Brittany Rust has a passion to see people impacted by the power of God's Word and His abundant grace through writing and speaking. She is the founder of Truth and Grace Ministries, Truth x Grace Women, and is the author of five books. Brittany lives with her husband, Ryan, and son, Roman, in Castle Rock, Colorado. Learn more at www.brittanyrust.com.