5 Ways the Sin of Greed is Destroying Your Life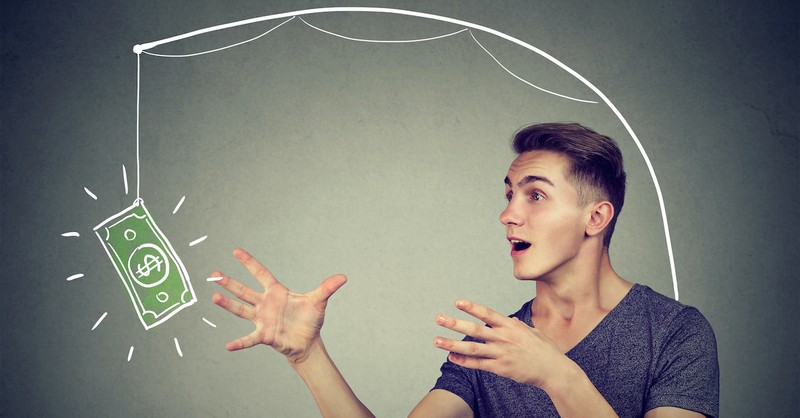 The sin of greed. It's such an evil-sounding word. In my mind, this word stirs up images of a miserly villain cackling while counting piles of golden coins. The image is almost cartoonish in its evilness. But greed is not always obvious even when it has a tight grip on someone's life. In fact, greed can destroy people's lives without them even knowing that it's influencing them. Greed can masquerade as a healthy desire to provide for one's family or as a hardworking drivenness in one's career. The shift from healthy to unhealthy desire happens when accumulating wealth or possessions becomes an end in itself rather than a tool to enjoy life while loving God and others. This dangerous desire corrodes a person's insides like cancer, and it can only be cured by being recognized and rejected for the disordered and destructive drive it is.
What Is the Sin of Greed?
According to Bible Study Tools, the sin of greed is a lack of contentment. "Scripture doesn't specifically define greed. In America, we often relegate greed as some abstract quality only the uber rich are guilty of. The rest of us just "want" stuff… we'd never be downright greedy! But perhaps, greed affects more of us than the uber rich. Maybe greed is simply not being content."
Here are five ways that greed—if not recognized and rejected—will destroy your life:
1. Greed Makes You an Idolater
Jesus is clear: you can't have both God and greed—which is an idol—at the same time (Matthew 6:24). Paul says that believers are to "put to death...greed which is idolatry" (Colossians 3:5). The writer of Hebrews urges: "Keep your lives free from the love of money and be content with what you have, because God has said, 'Never will I leave you; never will I forsake you" (13:5).
Greed eats away at gratitude and contentment by turning our hearts away from the one whose presence with us is our source of true joy. Gratitude for God's presence is the fuel of contentment, but greed is like a cloud that obscures our view and experience of God. It keeps us focused on the things of this world and turns contentment into craving and gratitude into grumbling for more and more since worldly striving ultimately leaves us unfulfilled.
2. Greed Never Gets Enough
The writer of Ecclesiastes observes that "whoever loves money never has enough; whoever loves wealth is never satisfied" (5:10). Indulging in greed is like constantly eating snack food, being drawn toward every vending machine we pass, finding ourselves in the chip aisle of every store, always craving but never really feeling satisfied. Pursuing wealth and possessions as an end in themselves is like munching empty calories which may take the edge off our soul's hunger for a while but will never be able to truly satiate us.
When we are filled by love for God and satisfaction in Him, on the other hand, our desires for wealth and possessions become rightly ordered under His rule. When we reject the idol of greed and instead turn towards God, we are freed to work enthusiastically and to enjoy the rewards of that hard work without being ruled by them. With this freedom our eyes are opened to realize the value of contentment over striving, affirming what Ecclesiastes advises: "Better one handful with tranquility than two handfuls with toil and chasing after the wind" (4:6).
3. Greed Has Dire Consequences
As if the futility of greed was not enough reason to avoid it at all costs, the Bible also shares that there are ripple effects when greed corrupts a person's life from the inside out. The Book of Proverbs warns that "the greedy stir up conflict" (Proverbs 28:25) and "bring ruin to their households" (Proverbs 15:27).
When greed is clouding your vision, you begin to see others as objects to be used or as pawns to be manipulated in order to get more of what you crave, which makes it impossible for you to love others well. Peter warns church leaders not to fall prey to a greedy mindset in their ministry when he says: "Be shepherds of God's flock that is under your care, watching over them...not pursuing dishonest gain, but eager to serve" (1 Peter 5:2).
According to Paul, greed is a slippery slope. He warns that "those who want to get rich fall into temptation and a trap and into many foolish and harmful desires that plunge people into ruin and destruction" (1 Timothy 6:9). He laments that "the love of money is a root of all kinds of evil" and reminds believers that "some people, eager for money, have wandered from the faith and pierced themselves with many griefs" (1 Timothy 6:10).
James echoes these ideas when he describes the judgment that people will face who have been unjust to others while accumulating excess wealth for themselves, telling them: "Your wealth has rotted...your gold and silver are corroded. Their corrosion will testify against you and eat your flesh like fire. You have hoarded wealth in the last days" (James 5:2-3).
4. Greed Makes Generosity—and Its Blessings—Impossible
The Bible is not against people making money; in fact, making money—and the honest work associated with it—is encouraged! Paul says that "anyone who has been stealing must steal no longer, but must work, doing something useful with their own hands, that they may have something to share with those in need" (Ephesians 4:28). Generosity towards others is the logical result of God's generosity to us. "By this we know love," John says, "that he lay down his life for us, and we ought to lay down our lives for the brothers" (1 John 3:16). But John does not stop with generalities; instead, he drills down into mundane decisions of how believers spend their money, relating that to the health of their relationship with God: "But if anyone has the world's goods and sees his brother in need, yet closes his heart against him, how does God's love abide in him?" (1 John 3:17-18).
The rich are not condemned by the Bible, but they are given a sobering reminder to "not be arrogant nor to put their hope in wealth, which is so uncertain, but to put their hope in God, who richly provides us with everything for our enjoyment" (1 Timothy 6:7). Rich people are "to do good, to be rich in good deeds, and to be generous and willing to share" (1 Timothy 6:18). God's generosity did not stop with laying down his life—he also promises blessing upon blessing to believers who are generous with others, assuring us that "it is more blessed to give than to receive" (Acts 20:35). Those who show generosity towards those in need are said to "[lend] to the Lord, and he will reward them for what they have done" (Proverbs 19:17). Jesus echoes this idea, saying: "Give, and it will be given to you. Good measure, pressed down, shaken together, running over, will be put into your lap" (Luke 6:38).
There is a reciprocal result of rejecting greed and embracing generosity: "Whoever brings blessing will be enriched, and one who waters will himself be watered" (Proverbs 11:25). 2 Corinthians 9:6 says something similar: "Whoever sows sparingly will also reap sparingly, and whoever sows bountifully will also reap bountifully" (2 Corinthians 9:6). When greed enters a person's heart, it blocks their ability to show generosity, and thus prevents the blessings of generosity from blossoming in their life.
5. Greed Does Not Lead to Thriving
Someone who is greedy has fundamentally misunderstood what life is all about. Jesus commands his followers in Luke 12:15: "'Watch out! Be on your guard against all kinds of greed; life does not consist in the abundance of possessions." The Book of Proverbs warns that "those who trust in their riches will fall." Those who prioritize God over greed, on the other hand, "will thrive like a green leaf" (Proverbs 11:28).
Greed turns a person's eyes away from heaven and makes them unwisely act like this world is all there is, going against Jesus' exhortation in Matthew 6:19-21: "Do not lay up for yourselves treasures on earth, where moth and rust destroy and where thieves break in and steal, but lay up for yourselves treasures in heaven, where neither moth nor rust destroys and where thieves do not break in and steal. For where your treasure is, there your heart will be also."
Greed is about our hearts and the contents of them. When greed takes root, gratitude cannot grow, and God is forgotten, which is a recipe for destroying your life. But uprooting greed can make space for gratitude and awareness of God's presence, which will lead to real soul satisfaction, a heart at rest, and truly abundant life.
Photo credit: ©GettyImages/SIphotography
---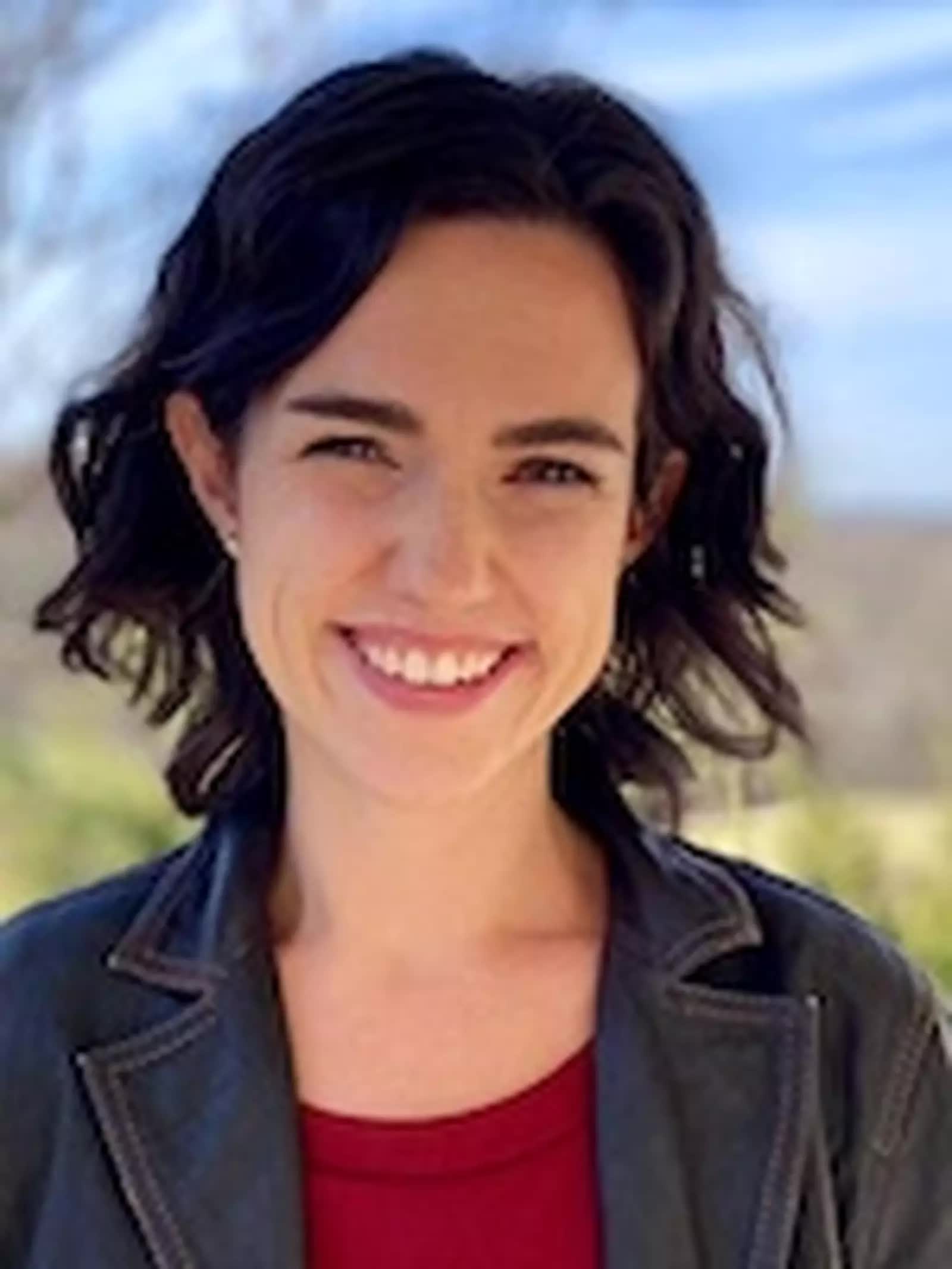 Jessica Udall holds a Bachelor of Science degree in Bible and a Master of Arts degree in Intercultural Studies. She is currently pursuing a PhD in Intercultural Studies and writes on the Christian life and intercultural communication at lovingthestrangerblog.com.