4 Ways to Conquer the Fear That Is Your Body's Worst Enemy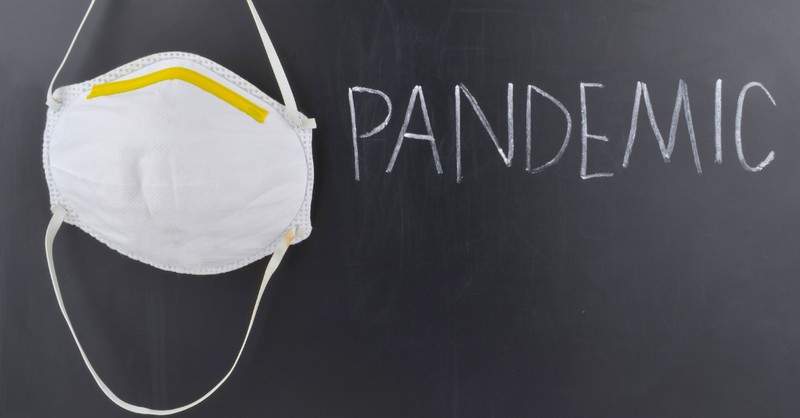 Are you experiencing pandemic virus anxiety? What about fear of the flu epidemic? Maybe you're afraid of the very possible and real devastation of upcoming natural disasters. Maybe you fear we are living in the end times. Perhaps you fear the next crisis.
After all, epidemics and disasters not only cause shortages, price gouging, and stock market plummeting, they can mean disease, destruction, and death.
Fear is everywhere. It surrounds us. Many of us are completely ruled by it, moment by moment, day after day. We're panicked souls trapped in a maze chased by the enemy—and we don't even realize it.
Photo Credit: ©GettyImages/s-c-s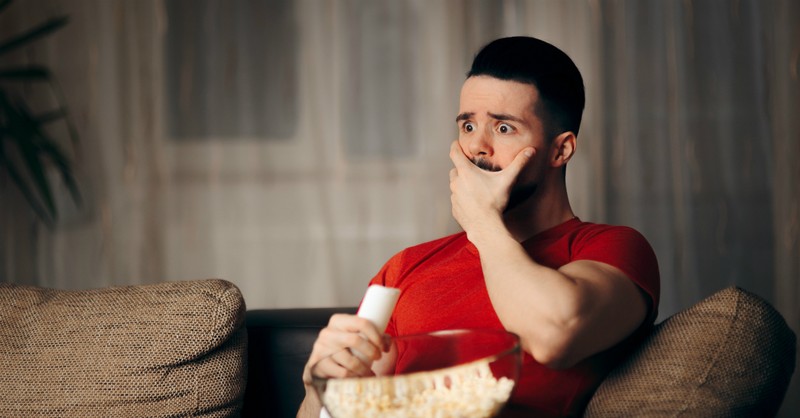 Facts Are Helpful, Fear Mongering Is Not
For the third time this century, a new strain of the coronavirus that causes respiratory illness in mammals and birds has jumped species and infected humans. After launching from the city of Wuhan, China, the virus (likely spread through coughing and sneezing) sickened thousands and killed at least 100 people in China.
The broader reality is that even if you haven't been exposed to the actual virus, it's invading your body anyway, in a way you didn't expect—through your fear.
The 21st century has already been marked by major epidemics. Old diseases (yellow fever, measles, and cholera) have returned and new ones have emerged (the Bird Flu, SARS, MERS, the Zika Virus, and the Ebola Outbreak).
But the common flu is what continues to wipe out more people every day than any pandemic. According to the CDC, the flu has caused roughly 45 million illnesses, 21 million medical visits, 560,000 hospitalizations, and 46,000 deaths.
Do we all really need to fear? And what is driving ancillary fear?
Be Careful with 'the News'
Traditional worldview news programming uses a hierarchy of fear-based news which has two motives: to grab the viewer's attention, and to persuade the viewer that the solution to fear is in the news story.
If a news segment (known as a teaser) asks, "Should I get tested for the coronavirus? Here's what you need to know," a viewer is likely to tune in. Fear-based media has become the staple of our culture. The distressing fallout creates a world of fear wreaking havoc on your faith, your mind, and your body.
Children and adults who are exposed to fear-mongering media are more likely to:
- Consider the world and their own communities to be unsafe and dangerous places
- Believe that crime rates are rising
- Overestimate their odds of becoming a victim
- Have doubts that God is their sovereign protector and provider
Photo Credit: ©GettyImages/nicoletaionescu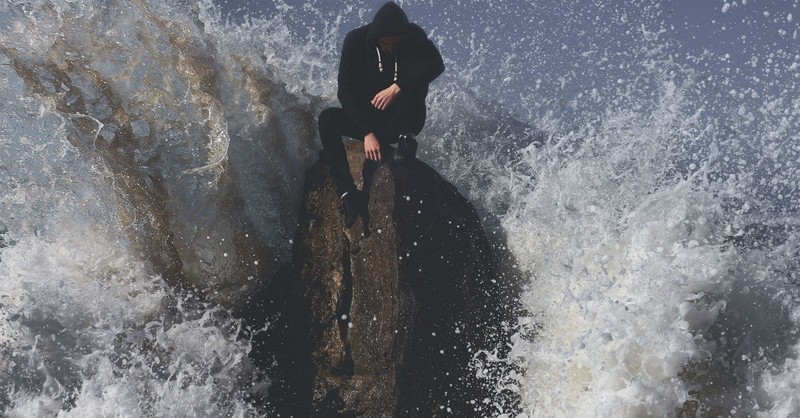 What Do Fear and Anxiety Do to the Body?
Fear has a very strong effect on your mind and body. Fear can create strong signals of response when we're in emergencies—for instance, if we are caught in a fire or are being attacked. Situations like watching the news, taking exams, public speaking, a date, a new job, can put your body in fight or flight mode.
When you feel frightened or seriously anxious, your mind and body react quickly and intensely.
Your breathing increases.
Your heart rate pounds.
Your muscles feel weak.
Your stomach churns.
Your bowels feel loose.
You feel dizzy and unable to concentrate.
You have hot and cold sweats.
You feel hopeless and helpless.
These things occur because your body physically senses fear and prepares for emergency. So it makes your blood flow to the muscles, increases blood sugar, and gives you the mental ability to focus on the thing that your body perceives as a threat.
Fear can catapult you into chronic fight or flight mode.
Living in Fear Wreaks Havoc on the Body
Fear creates oxidative stress and free radicals in the body. Living in fear creates oxidative stress which then leads to chronic inflammation and a compromised immune system.
The Medical News says, "Uncontrolled oxidative stress can accelerate the aging process and may contribute to the development of a number of conditions."
Conditions linked to oxidative stress include: cancer, anxiety, depression, Alzheimer's disease, Parkinson's disease, diabetes, chronic fatigue, asthma, high blood pressure, inflammation, autoimmune disorders and even stroke.
Fear is worse for health compared to being a couch potato or smoking. Which can actually cause more fear, which is why this article will address ways to overcome fear.
Photo Credit: ©Unsplash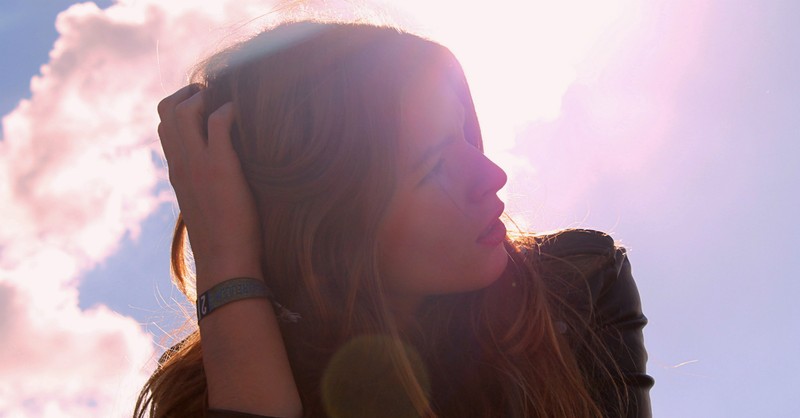 Who Should We Really Fear?
So how do we conquer the fear that is wreaking havoc in our body? By fully trusting in God. He is sovereign.
He knows the end and he has written everyday of your life in his book. We put our fear in him—not the world. To be in fear of God is to be in immense awe of who he is. Before sending out his disciples to minister to those who would persecute them, Jesus Christ said, "And do not fear those who kill the body but cannot kill the soul. Rather fear him who can destroy both soul and body in hell" (Matthew 10:28, ESV).
The Fear of God
- is the beginning of wisdom (Proverbs 9:10).
- gives you courage (2 Corinthians 5:6-11).
- enables you to consider and declare what God has done for you (Psalm 64:9).
- is for your good and your survival (Deuteronomy 6:24).
- is rewarded with mercy (Luke 1:50).
- keeps you from doing wrong (Exodus 20:20).
- will save you (Isaiah 35:4).
- delivers you from the hand of your enemies (2 Kings 17:39).
Fear of anything other than God is forbidden by him. He knows what fear does to your heart, soul, and mind. Let's look at 4 powerful ways He gave us to conquer fear:
Photo Credit: ©Unsplash/Lea Dubedout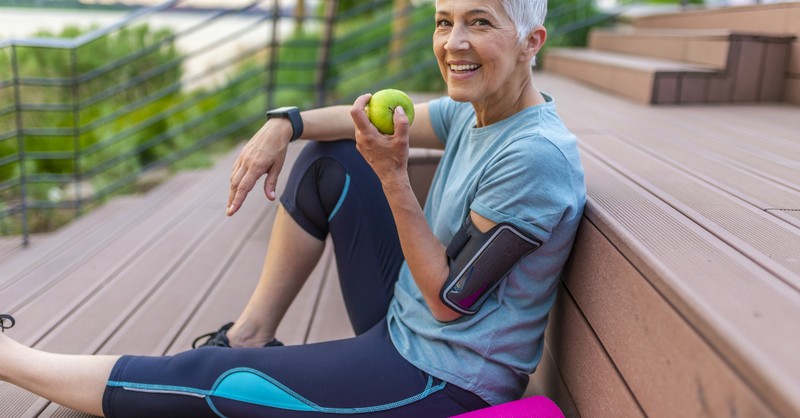 1. Fight Fear with Exercise
Exercising starts a biological cascade of many health benefits, such as protecting against heart disease, lowering blood pressure, and improving sleep. High-intensity exercise releases the body's feel-good chemicals called endorphins, resulting in the "runner's high" that joggers report.
It creates a chain reaction in the body. It spurs the release of proteins called neurotrophic or growth factors, which cause nerve cells to grow and make new connections. The improvement in brain function makes you feel better.
The Health Harvard Publishing reports, "In people who are depressed, neuroscientists have noticed that the hippocampus in the brain—the region that helps regulate mood—is smaller. Exercise supports nerve cell growth in the hippocampus, improving nerve cell connections, which helps relieve depression."
2. Fight Fear with Food
A diet rich in vegetables, fruits, collagen, and spices like turmeric and ginger are God's way of fighting fear in the body. Foods that are naturally bright or yellow are God's natural immune boosters.
Chicken soup has been a remedy for hundreds because it's filled with vitamins, minerals, and proteins. Bone broth is filled with these things too.
Ginger is best known for anti-nausea but it acts as a non-steroidal anti-inflammatory drugs. It has also demonstrated antioxidant, antimicrobial, and anti-cancer effects.
Garlic has been used as a medicinal herb for centuries and has demonstrated antibacterial, antiviral and antifungal effects. It can also stimulate the immune system. Additionally, several studies showed that aged garlic extract supplements can enhance immune function and decrease the severity of colds and the flu.
Collagen is a protein found in 25-35% of the whole body, present in connective tissues, such as the skin, tendons, ligaments, gut, blood vessels, bones, intervertebral discs, and muscle tissue. It's one of the most common proteins in the body. It's incredibly beneficial for the gut as it reduces inflammation and repairs the digestive tract, improving digestion. Our gut is said to be the "second brain," as 90% of serotonin is produced in the gut lining as well as 70% of our immune system.
A healthy gut is vital for our digestion and for our immunity, mood and energy levels. As we age, the natural production of collagen decreases, making it even more important to include it as a supplement in our daily routine.
Consume more antioxidant-rich foods to protect your cells from the inflammation initiated by fear. Some examples of antioxidant-abundant foods include berries, dark green veggies, orange vegetables (such as carrots, butternut squash and sweet potatoes), and nuts and seeds (such as pumpkin seeds, flaxseeds, chia and hemp seeds).
Photo Credit: ©GettyImages/dragana991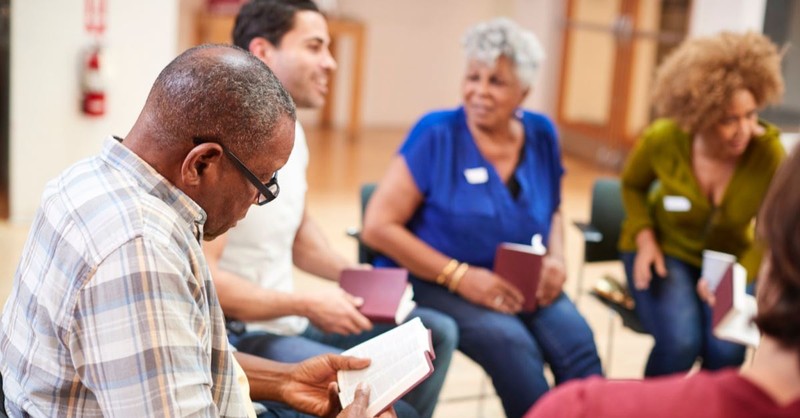 3. Fight Fear with Memorization of the Word
Fear will cause our minds to wander from God's truths, so no other single exercise pays greater spiritual dividends! Memorizing God's Word allows our minds to recall Scripture when we are faced with fear. It is the most powerful weapon when fear enters our hearts and minds.
Isaiah 41:10 – Fear not, for I am with you; be not dismayed, for I am your God; I will strengthen you, I will help you, I will uphold you with my righteous right hand.
Philippians 4:6 – Do not be anxious about anything, but in everything by prayer and supplication with thanksgiving let your requests be made known to God.
Proverbs 3:5 – Trust in the Lord with all your heart, and do not lean on your own understanding.
1 John 4:18-19 – There is no fear in love, but perfect love casts out fear. For fear has to do with punishment, and whoever fears has not been perfected in love. We love because he first loved us.
Hebrews 4:12 – For the word of God is living and active, sharper than any two-edged sword, piercing to the division of soul and of spirit, of joints and of marrow, and discerning the thoughts and intentions of the heart.
4. Fight Fear with Medication and Counseling
One of God's ways to heal the fear we face is through counseling and medication. Therapy with a biblical counselor is vital to recovering from fear, anxiety, and depression. God also uses medication to help us conquer our struggles. Anti-anxiety medications have physical effects on the brain and the body, which can help reduce the symptoms of anxiety, such as worry, fear, and panic attacks.
There is no shame in taking anti-anxiety or depression medication under the recommendation of your doctor.
As you face the fears of our uncertain world, remember: while the fear of God is commended, he commands you not to fear the future, your circumstances, people, or death.
Photo Credit: ©GettyImages/monkeybusinessimages
---