5 Ways to Cultivate a Lifestyle of Thanksgiving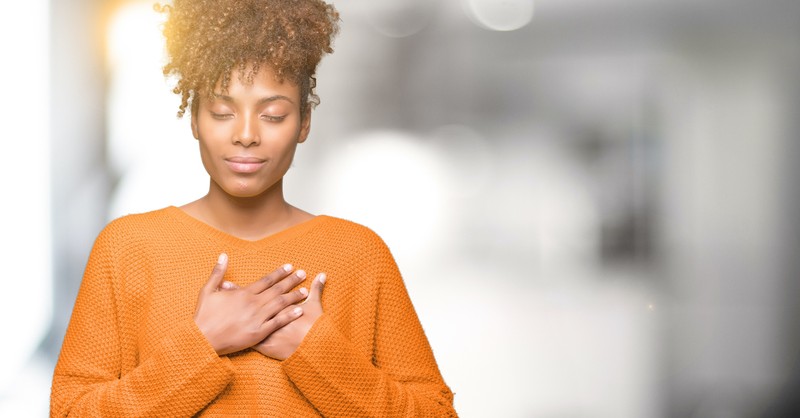 "Oh give thanks to the Lord, for he is good; for his steadfast love endures forever!" – 1 Chronicles 16:34

"Oh give thanks to the Lord, for he is good, for his steadfast love endures forever!" – Psalm 106:1, Psalm 107:1
Both Psalm 106: 1 and Psalm 107:1 extol the Lord for His goodness and unending love. These two passages harken back to 1 Chronicles 16:34, one verse among many lifting up the praises of David. In all three verses, we are reminded that the Lord is worthy of our thanksgiving in all seasons. Giving thanks is an act lauded by both secular and faith-based communities alike. We inherently understand that gratitude combats negativity.
In a culture consumed by self-love and self-prioritization, thankfulness stands as a stark reminder that we are not the focal point of creation. We are one small piece of a larger narrative, beholders of kindness and beauty in many forms. When we give thanks, we pivot attention from ourselves to acknowledge, appreciate, and praise another. The Christ-follower recognizes that God, the giver and sustainer of life (Psalm 36:9) and the author of all that is good (Genesis 1), is the ultimate "another." Living out this truth in habitual thanksgiving is an identifying mark of the Christian.
Consider these five important reasons to give the Lord thanks.
1. Give Thanks to the Lord for Who He Is
Psalm 106:1, Psalm 107:1, and 1 Chronicles 16:34 all ascribe to the Lord goodness and unending love. These descriptors are attributes of God, characteristics inherent to His nature. They never change and are always true of God (Hebrews 13:8). He cannot act contrary to His own nature, and thus can never violate His own goodness or love. We thank Him for His unchanging character. In all of His plans, He is good. In all of His commandments, He is good. In all of His Word, He is good. As the source and author of love, He defines love in its truest sense. He exhibits love unfailingly. He relates to His people in love.
2. Give Thanks to the Lord Because You Trust Him
James 1:6 gives instruction for our heart before the Lord in prayer. We are not to doubt, for the one who doubts is unstable in all his ways. At first glance, this seems like a difficult, if not impossible, task. Yet, James clarifies why an undoubting heart is so very important a few verses later.
"Every good gift and every perfect gift is from above, coming down from the Father of lights with whom there is no variation or shadow due to change." – James 1:17
Our faith in the Lord should not waver because we pray to a God who never wavers. We can be sure of His character, of His promises, and of His heart. As we study Scripture and call to remembrance who He has been, we gain confidence that He will continue to be so forevermore. We thank Him because we trust Him.
3. Give Thanks to the Lord in All Circumstances
God's character never changes, though our circumstances change continually. There are seasons of abundance, and seasons of difficulty. There are seasons of great freedoms relished, and seasons of persecution. There are seasons of jovial demeanors, and seasons of downcast spirits. There are seasons of celebrations, and seasons of deep-seated grief.
Our circumstances often cause us to question God's goodness and love, but His Word says that He never changes. Ever. There will never come a time when thanksgiving before God's throne is inappropriate. He is worthy of our praise day in and day out, come what may. No amount of praise we could give, even if we spend every second of every day praising Him for who He is, could exhaust His worthiness.
4. Give Thanks to the Lord for Equipping and Sanctifying You
When Jesus came to fulfill all of the promises of the Old Testament, many failed to identify Him as the promised Messiah. They expected political deliverance and physical restoration of the land but Scripture foretold of a spiritual redeemer. Jesus would come not to grant a lifetime of earthly freedom, but an eternity of freely praising and enjoying our worthy God.
We can so easily become absorbed with physical blessings and prosperity, terminating our praise on finite objects and people. While we should be thankful for those things, we will miss the main point if we center our attention on things of earthly value that eventually fade away. Our thanksgiving will never reach high enough because it has become contingent upon things that don't last.
In contrast, the gospel draws our attention to things that last for eternity (Matthew 6:19-21). Because we are a people on our way to eternal glory, we are called to live like it. Our purpose on this earth is to become ever more like Christ (Ephesians 5:1-2, Galatians 3:27) and to share Him with others (Matthew 28:16-20, 1 Peter 2:9).
We can only become more like Christ by the power of His Spirit living and working within us (Romans 8:2-3, Galatians 5:16-26). As we learn to treasure and desire Christlikeness, we take refuge in His promises. We become increasingly grateful for His grace in our failings and His grace in our sanctification. He does not leave us as we are but continues to bring us along into a clearer picture of Himself. For this, we should be eternally grateful.
"Blessed be the God and Father of our Lord Jesus Christ, who has blessed us in Christ with every spiritual blessing in the heavenly places." – Ephesians 1:3
5. Give Thanks to the Lord for What Is to Come in Eternity
"Blessed be the God and Father of our Lord Jesus Christ! According to his great mercy, he has caused us to be born again to a living hope through the resurrection of Jesus Christ from the dead, to an inheritance that is imperishable, undefiled, and unfading, kept in heaven for you, who by God's power are being guarded through faith for a salvation ready to be revealed in the last time." – 1 Peter 1:3-5
This passage, written to a suffering audience, reminded believers of what is to come, no matter the hardships of this world. By the power of the gospel, we have an eternal home awaiting us. There, we will worship unhindered (Revelation 19:5-7). We will enjoy the presence of the Lord forevermore. What is this life in comparison to eternity? We thank Him because our hope of heaven, that place where He dwells, is sure.
Photo credit: ©GettyImages/AaronAmat
With a heart for teaching, Madison Hetzler is passionate about edifying fellow believers to be strong, confident, and knowledgeable in the Word of God. Madison graduated from Liberty University's School of Divinity and now instructs Bible courses for Grace Christian University. She cherishes any opportunity to build community around cups of coffee and platters of homemade food.