4 Ways to Honor God with Healthy Choices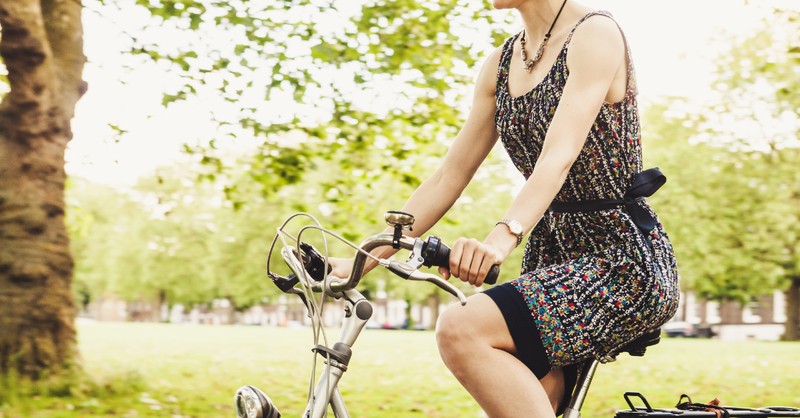 Good health does not always come easily or naturally. Sometimes it takes years before we learn that we must not take our health for granted. Good health enables us to function well and enjoy our lives to the fullest.
When God lovingly created us he made us complete and whole people. We are "fearfully and wonderfully made" (Psalm 139:13-14). When He created us he made us with a free will and emotions so we could return our love to Him.
The words Health and heal are derived from the same Old English word. Health means "freedom from defect or disease; general condition of body or mind." Heal means "to restore to health or soundness; to bring about the remedy or cure" (Funk & Wagnalls).
Our health is more than just our physical health. It includes our emotional health. They work together in many wonderful ways and are seamlessly interrelated.
There are ways our physical health affects our emotional health. There are also ways our emotional health affects our physical health.
We'll examine 4 important behaviors that lead to healthy living. These four healthy choices are: engaging in physical activity, eating right, having a positive outlook, and nurturing our relationships. By paying special attention to these 4 areas of our lives, we can be our most joyful and serving selves for God and others.
Two Ways our Physical Health Changes our Emotional Health
1. Make a Healthy Choice to Get Moving and Be More Active
When we are younger we have busier and more active lives. As the years go by we find that physical activity does not occur as easily as it once did.
Did you know that the lack of regular physical activity results in muscle loss? It is muscle that burns up most of our calories. It fires up our metabolism and keeps it going so that we can automatically burn calories even while we sit.
Physical lethargy negatively impacts one's life, making it harder to manage stress. The causes of stress – major life changes or chronic little stresses – can be emotional or mental. Not handling stress well may lead to having high blood pressure and other risk factors.
Physical endurance and vigor play an important part in being healthy. From childhood to one's older years, it is good to have a physically active lifestyle.
Children and young people exercise naturally as a part of growing. Taking part in outdoor games, running, and playing are fun and natural activities.
Regular exercise builds muscle and helps prevent cardiovascular problems. Certain kinds of exercises improve one's physical coordination and strength.
Physical exercise is one of the best ways to decrease stress. High blood pressure from stress is lowered. Exercise is known to be effective stress therapy.
Regular physical activity triggers the release of endorphins, increasing a general feeling of well-being. It enables people to handle life's challenges more easily.
Physical exercise also greatly improves the brain, states Dr. Daniel Amen, neurologist and author of Magnificent Mind at Any Age. He recommends exercising three or four times a week for 30 minutes.
Exercise encourages brain cell growth and increases blood flow to the brain. Exercise improves memory, helps you make better decisions, and helps you focus better.
Dr. Amen explained that part of the brain is dedicated to cognition (processing and speed) and emotion. He said after a long walk people are easier to get along with.
So it's essential to make time for regular exercise each week. Find a favorite exercise you like to do and stick with it. Keep a record of your schedule.
For my regular exercise I enjoy walking. I take long walks on a walking trail near my home. At the same time I enjoy nature all around me.
2. Make a Healthy Choice to Eat a Well-Balanced Diet
It is important to combine an active lifestyle with eating that is healthy. This should be easy to do since there are so many choices available of delicious foods.
Think of the large variety of foods to which we have access. They are available in different colors, shapes, and have different tastes. There are a wide variety of foods with endless combinations.
We benefit from eating a well-balanced diet from different food groups. In general, foods are divided into four groups: meats, milk, fruits/vegetables, and breads/cereals.
Nutritionists say to limit refined white carbohydrates (sugar, flour, etc.), processed and fried foods. Switch to more full grain products, lean protein, fruits, and vegetables. Vegetables are a dieter's dream because they are naturally low in calories but high in fiber and volume.
Eat only what your body needs in a day. It's smart to control food portions. Portion sizes for almost all foods served at home and restaurants have greatly increased compared to 20 years ago.
Stop eating when satisfied, not when feeling full and stuffed. Take into account the daily number of food servings eaten in a day.
When we eat a variety of foods we get many of the nutrients our body needs. Meats provide protein, iron, and niacin. Milk and milk products have protein, calcium, and riboflavin.
Fruits and vegetables provide vitamins A and C and pectin fiber. Breads and cereals have cellulose fiber, B vitamins, and trace minerals. When we ignore one or more of the food groups, we miss out on the nutrients for growing and maintaining strong bodies.
When we lack certain foods that provide essential nutrients, we can take vitamins and minerals to help supplement them. They play an important role in keeping our body functioning right and in preventing nutritional deficiencies.
Having proper nutrition adds to one's emotional well-being. It also keeps one's mental strength sharp and functional.
Two Ways our Emotional Health Changes our Physical Health
3. Make a Healthy Choice to Have a Positive Outlook
It has been said, "If you want to be a picture of good health, you had better have a positive outlook." Our bodies may be in fine shape but our outlook on life may be dimmed and bleak, negatively affecting our health.
Negative thoughts and beliefs about life can lead to despair and anxiety. These emotional feelings can cause negative physical problems.
Disappointments and stressful situations may lead to run-down feelings, even leading to fatigue. Unfortunately, a negative outlook can cause people to turn from disappointment and hopelessness to depression.
Fighting a negative outlook can be difficult. Talking about the situation with others will help. "Talking it out" with an understanding person is known to be great therapy.
Perhaps seeking the advice of family, friends, or a Christian counselor will help. Maybe journaling about the situation will bring ideas or options for a better outlook.
Writing down five things you are thankful for will change your focus and help to counteract negative feelings.
A key factor in having a positive outlook is trusting in God. We can turn our worries over to Him, for He knows us and cares for us.
King Solomon said, "Do not be wise in your own eyes: fear the LORD and shun evil. This will bring health to your body and nourishment to your bones" (Proverbs 3:7).
Apostle Paul wrote that when we are anxious to take the situation to God. He said, "Do not be anxious about anything but in everything … with thanksgiving, present your requests to God. And the peace of God … will guard your hearts and your minds in Christ Jesus" (Philippians 4:6-7).
Ask God for help and trust Him to bring the answers. Don't give up. When we earnestly seek God, He will answer and reward us (Hebrews 11:6).
I've found that hope will spring up and take hold when we depend on God for help. We will find our way and move forward. He will guide our steps.
4. Make a Healthy Choice to Nurture Your Relationships
An added dimension of healthy living involves good relationships with other people. Nurturing and treasuring relationships brings happiness.
A selfish person does not enjoy the benefit of strong mutual relationships. His interactions with others tend to be self-centered. He mostly cares about what he gets out of the relationships.
Deep feelings of loneliness can lead to misery. Left to fester, these feelings ultimately hurt one's health.
Feelings of dislike and bitterness toward someone often lead to a life of unforgiveness. It has been documented that these festering emotions lead to various illnesses.
There is evidence that people with low self-confidence and self-esteem have less motivation to take care of themselves. Poor emotional health can lead to poor eating habits, overmedication, and illnesses.
Research shows that having friends is one of the biggest contributors to one's well-being and happiness. When people have a circle of close friends to share with and confide in, they are less likely to get ill.
Patterns of health behaviors often start in childhood. The emotional climate of the family greatly affects children's behavior.
Parents play an important role in creating healthy family relationships. They can show their children that they are loved and valued.
Good parents form trusting relationships with their children. They cultivate acceptance, respect, and good communication skills. They teach their children to care for each other.
Apostle Paul said, "Get rid of all bitterness, rage, and anger. … Be kind and compassionate to one another, forgiving each other, just as in Christ God forgave you" (Ephesians 4:31-32).
Have good friends to talk to and laugh with. Laughter reduces anxiety. The Bible says, "A cheerful heart is good medicine, but a crushed spirit dries up the bones" (Proverbs 17:22).
Conclusion: These four important positive choices for healthy living can be summed up in four words: exercise, nutrition, outlook, and relationships. You may have thought of at least one of these four areas you can focus on to improve your health.
Write down your clearly stated goals and reinforced goals. What will you do and what is your motivation to get healthy? Look at your motivation often.
When we cultivate a healthy lifestyle we enjoy many benefits now and in the years to come.
The Bible says to live in a manner that honors our Creator God. Let's strive to make God-honoring choices that enable us to serve God and others better.
Photo Credit: ©Unsplash/Blubel
---

Deborah Nayrocker is the author of Grow in Faith toward Maturity: 31 Days to a Closer Walk with God (Credo House). A practical guide for growing Christians, the book has thirty-one brief chapters for daily devotional use. The book is available in e-book and paperback at Amazon and Barnes and Noble. Deborah is also the author of the Bible study Living a Balanced Financial Life (AMG) and The Art of Debt-Free Living – Living Large on Less than You Earn (WinePress). Her Website is www.DeborahNayrocker.com