5 Ways to Humble Yourself according to the Bible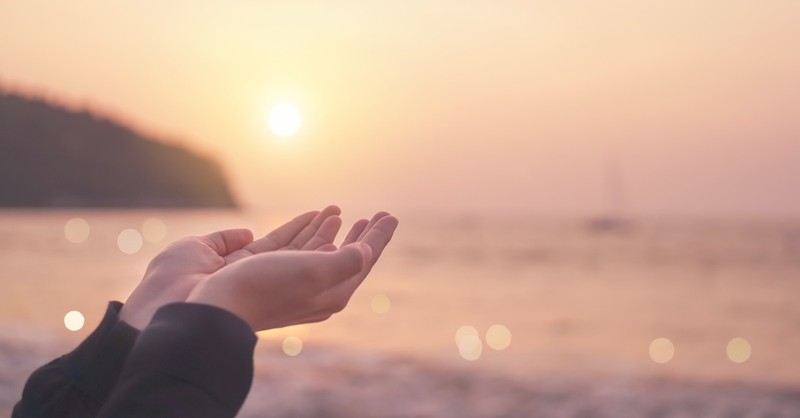 For two Sundays in a row, I've walked into the "Welcome Visitors" sign in our parking lot. It hasn't moved, but I move toward it like a magnet. I can't seem to remember it's there. So, I laugh a little, but I look too. How many people saw me? Why do we want to hide our fumbles and failures? We might be naturally clumsy or distracted and we view these as weaknesses rather than simply receiving them as unique to us. Our society values strength but disdains weakness so we hide reminders that we are not always strong.
The writers of the New Testament knew what it was like to live with a different set of values. The Christian life, then, as well as today, remains counter-cultural. Scholars tell us that the Greek culture, which prevailed during Paul's ministry, abhorred the qualities of gentleness and humility. Yet Paul exhorted Christ-followers to pursue these in spite of what society valued. To humble yourself runs counter-cultural to our modern age too. Our modern age places a high priority on individual rights and privileges. But humility, as the Bible explains, is the opposite of what our society praises. To humble oneself continues to ride counter-cultural to our modern age.
Photo credit: ©GettyImages/Suwaree Tangbovornpichet
What Does 'Humble Yourself' Mean?
Humility reconciles us to God. Because of humility, we see that we cannot save ourselves in our own strength, perfection, or good works. We need humility to receive God's saving grace and mercy:
These verses and others like them indicate that it is God who works in us to bring us to a place of repentance, but we need to receive it in humility. Humility is not denying our gifts and talents. It is not walking around afraid to be bold. It is not living a doormat life. It is so much more. It is the way we relate to God and others.
The Hebrew word for humility means assessing oneself in light of one's sinfulness or humanness. This word also translates as gentleness, which means acting in a manner of kindness and even-temperedness. The first definition helps us relate to God and the second helps us relate to others.
The Greek word for humility is similar to the first definition of the Hebrew word. It is the "disposition of evaluating oneself appropriately, especially in light of one's sinfulness." You know how we like to hide our weaknesses or never admit we're wrong, or that we made that awful decision years ago? Humility means remembering how God redeemed us and made us whole and right before him because of Jesus Christ.
Humility in the role of a Christian means that we maintain a subordination to God in Christ. Jesus said in Matthew 10:24 that a servant is not above his master nor a student above his teacher. We can remember this every time the stars come out and realize that God spoke those stars into existence. He accounts for every hair on our head and grain of sand on the shore. We are not equal to God and humility helps us keep that in perspective.
Humility is a life not based on perceived rights. (1 Peter 2:21-23). Humility does not feel a right to better treatment than Jesus received. Yes, people flocked to his ministry, but in the end, his humbling acceptance of persecution and betrayal with eventual death led to glory—the resurrection over death and reconciling us to his Father.
As Christ-followers we're called to declare the praises of his kingdom and to tell others about the great love of the Father who sent his Son to die for our sins so that we might have everlasting life. We need humility to assert this truth in service to Christ as we love others not our own ego. A humble heart that remembers its own need for saving paves the way for others to recognize their own need for God's saving grace.
Humility in the role of a Christian means holding loosely to the need to be right. It enables us to not take success or failure too seriously. It means that we're able to learn from criticism instead of responding with a critical spirit. Humility helps us lose self-obsession and instead learn to have a healthy self-awareness.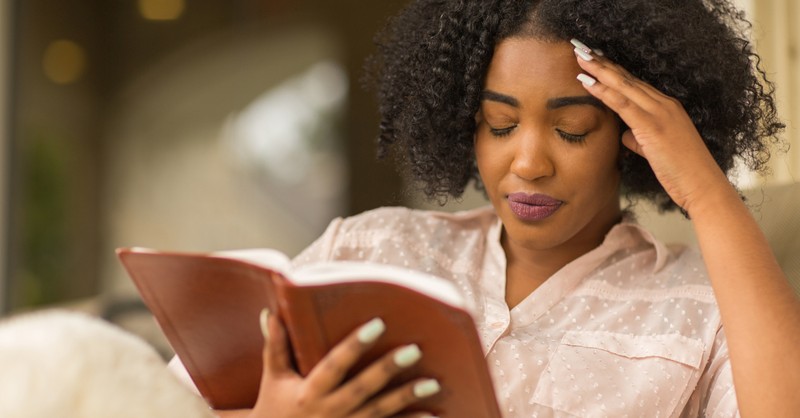 Where Does the Bible Talk about Humbling Ourselves?
James 4:10, "Humble yourselves before the Lord, and he will exalt you." ESV
1 Peter 5:5-6, "Likewise, you who are younger, be subject to the elders. Clothe yourselves, all of you, with humility toward one another, for 'God opposes the proud but gives grace to the humble.' Humble yourselves, therefore, under the mighty hand of God so that at the proper time he may exalt you." ESV
Daniel 10:12, "Then he said to me, "Fear not, Daniel, for from the first day that you set your heart to understand and humbled yourself before your God, your words have been heard, and I have come because of your words."
Psalm 149:4, "For the Lord takes pleasure in his people; he adorns the humble with salvation." ESV
Ephesians 4:2, "I therefore, a prisoner for the Lord, urge you to walk in a manner worthy of the calling to which you have been called, with all humility and gentleness, with patience, bearing with one another in love." ESV
1 Peter 3:8, "Finally, all of you, have unity of mind, sympathy, brotherly love, a tender heart, and a humble mind." ESV
Why Is it Important that Christians Repeatedly Humble Themselves before the Lord?
It's hard to hear God when we stand tall and proud declaring, "I can do it myself." But we need him. This life holds troubles that vary in intensity based on the seasons of life we find ourselves in. God gives us wisdom and he directs our steps. We need to recognize our need for him in every aspect of our lives and to come humbly to receive his grace, strength, and power for living.
Another reason why we need to make humbling ourselves before the Lord a regular practice is because of the two-sided reality of following Christ. We are complete in Christ, yet we are becoming more like him. We have the status of kings and the duties of a servant. We know the presence of Christ but experience the pressure of sin. We are made right with God through Christ, yet we experience daily problems where we fail to make the right choices. Humbling ourselves before the Lord helps us not to grow discouraged by this two-sided reality, but to rely on God's power to help us overcome.
Photo credit: ©GettyImages/digitalskillet3
5 Ways to Humble Yourself According to the Bible
Recognize one's sinfulness before a Holy God. Isaiah, the Old Testament prophet, a man called by God, yet so aware of his sinfulness in the presence of an Almighty Holy God teaches us how to humble ourselves. The key is to move forward in what God has called us to do while we maintain an awareness of his holiness and might. He tells the ocean how far it can go. He paints the sky twice a day. He makes our lungs fill with air and our hearts to beat. He alone does this. We are the recipients of his power.
Obedience plays a part in humbling ourselves. It teaches us that we don't always know best, but as we lean in and listen, we learn from him. Sometimes he nudges us to give up a habit or start a new one and we resist. But when we lean into his grace and say "yes", we grow in our faith. He works in us as we depend on him to fulfill that "yes".
Prayer is a powerful way to humble yourself. 2 Chronicles 7:14 tells us how humbling ourselves through prayer opens the door to God moving on our behalf. We can pray throughout the day as well as having a specific time to pray. One way to really bring humility alive in our hearts is to bow, kneel, or lay face down on the floor and pray. Lowering our physical bodies turns our hearts towards emptying one's self and laying aside our desire for glory.
Gentleness towards others is another way to humble ourselves. In the midst of living this life, we will grow annoyed with people. In those times we can remember that God made them on purpose for a purpose just as he made you and me. When we live humble, with the awareness of our own weaknesses, we are able to be gentle with others in their weaknesses.
Letting go of our need for prestige is another way to humble ourselves before the Lord. Being first or the best tangles with the motives behind our actions. We strive and strain towards the top. We set people on pedestals because they are pretty or famous or overcomers of a tragic event. In doing this we whisper to ourselves that we're not worthy of sharing our stories because we don't have a "position". But God says not to focus on status, but to follow him.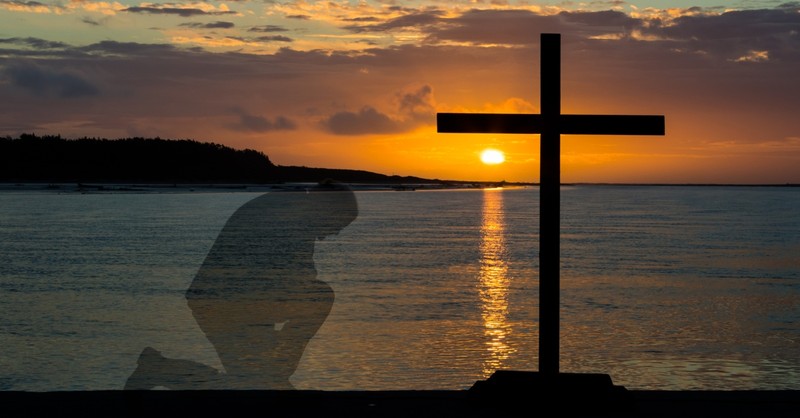 Humility Is Worth Pursuing
Our relationship with God benefits when we pursue humility. When we face trials, humility preserves peace in our soul. We don't have to wonder how we're going to handle this trial because we know that God is God, and we are not. He holds our past, present, and future in his hands. When we humble ourselves before him, we recognize that he holds the answers to our questions. In his time, as we humbly wait, we grow in him. The greatest promises of God are towards the humble. He promises to sustain us in Psalm 147:6. He revives our spirits (Isaiah 57:15), and he looks on the humble with favor (Isaiah 66:2).
Our relationships with others benefit when we pursue humility. Humility enables us to serve one another without thought to our own reputation. Humbleness leads us to go places that might make us uncomfortable. We remember our own need for the Lord which drives us to tell others about his amazing and wonderful grace. As we take Jesus' yoke upon us, we learn from him. We see how he loved others, and how he obeyed his father. He is our example of a humble servant whose desire is to please his master. Jesus is our Lord and Savior. We learn his ways and seek to please him.
The Great Paradox to Glory
Humility is the avenue to glory. It's upside down and a little sideways from society's idea of glory. But this life with Christ takes us down a journey that makes us more and more like him. This life, wholly humbled and sanctified, opens doors to wisdom and knowledge that help us make the right decisions. Humbling yourself helps you remember that overcoming problems does not rest on your shoulders.
Humbling yourself before the Lord helps us remember that we need him. Needing him invites him into the inner parts of our hearts where much of our Christian growth takes place. God gives grace to the humble. And I don't know about you, but I need a great deal of grace. Life is hard. Humility plays an important role in the Christian life. God gives you and I ways to humble ourselves, so we receive his grace for living in the moment of our days.
Photo credit: ©GettyImages/GordonImages
---