4 Ways to Increase Your Joy While Serving Others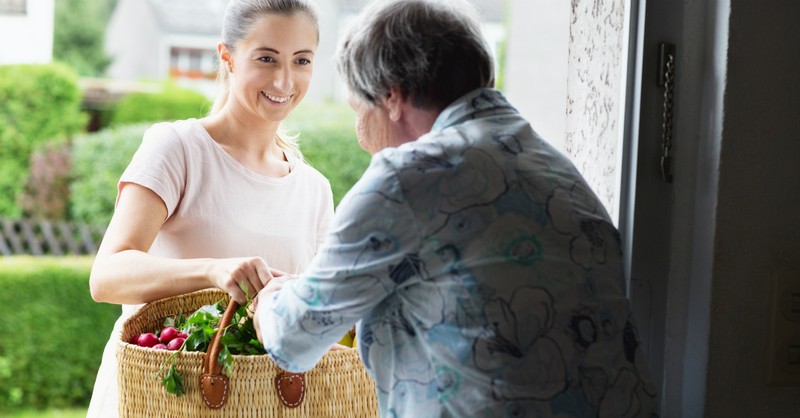 Serving others is foundational to a life of discipleship. However, often we view serving others as a "should" in our lives. As a result, our service lacks joy. We might need a change in perspective. The question is, how? Rather than seeing serving others as an "ought to" what if, we viewed it as an invitation from Jesus? The great news is this: With His invitation comes a promise. It's the promise of joy.
What Does the Bible Say about Serving Others?
While our culture views climbing the ladder as successful, Jesus offers a different perspective. At one point He told His disciples, "The greatest among you will be your servant" (Matthew 23:11). He placed a high value on His followers serving others.
During the last supper, Jesus got up from the table, wrapped Himself with a towel, and washed the disciples' dusty, dirty feet (John 13:5). He then went on to teach that His disciples must follow His lead and serve each other. He promised that those who served others would be blessed (John 13:15-17). Another time, Jesus told His disciples that even He, the very Son of God, did not come to be served but to serve others (Mark 10:45).
The Apostle Paul echoed the words of Jesus teaching that we are to serve one another from a heart of love (Galatians 5:13). It's the perspective of love that truly is the game-changer. As you love others and serve them, the amazing truth is that you will actually be blessed and filled with joy.
What Is the Purpose of Serving Others?
Scripture teaches the law of divine reciprocity. As you plant seeds of loving service and generosity, you will reap a harvest of abundance. Just as the ground only harvests what you planted, so in your relationships with others, what you sow, you will reap. The wise writer of Proverbs said it this way, "Whoever refreshes other will himself be refreshed" (Proverbs 11:25). When you invest your life in others serving and loving them like Jesus, you yourself will be well-loved and end up feeling more connected.
So, in the process of serving others, how do you increase your joy?
4 Ways to Increase Your Joy While Serving Others
1. Celebrate Connectedness
As human begins created in the image of God, we were designed to connect with others (Genesis 1:26). Just as the Godhead existed eternally in divine community, so we as humans are to enjoy community and connectedness with others. One of the greatest ways to increase your joy is to increase your connections. When we are linked to others, we know their needs and desires. When we serve them by meeting that need, it not only makes them feel more bonded but us as well. Whenever we serve others, we remind ourselves that we are part of a larger community and this increases our feelings of joy.
2. Offer Spontaneous Generosity
One of the greatest ways to increase your joy through serving others is to practice spontaneous generosity. During the past year, many not just here in the US but also globally have experienced increased anxiety, depression, and loneliness. When you spontaneously offer generosity to others, not only do you encourage their heart, but you also encourage your own. One easy way to do this is the next time you're feeling heavy-hearted, spontaneously pay for the order of the person behind you when you go through a drive-through. Or, if you know someone in your network is struggling financially, drop off a gift card or bring a meal. It is such a joy when you realize that you are able to help meet the needs of others out of the overflow of how God has provided for you.
3. Serve out of the Uniqueness of Your Personality
The Apostle Paul reminds us in Ephesians 2:10, that each of us is a unique poem written by God and designed to carry out good works that God has ordained beforehand. You have gifts and strengths that God intends for you to use when serving others. Don't try to be someone else. Serve out of your strengths and passions. For example, I love babies and toddlers. It's easy for me to serve my kids by offering to rock their babies or play on the floor with their toddlers. I have a friend, however, who is really not a baby person. She serves her kids by mowing their lawns or running errands for them. Another example, I can serve others by teaching the Word of God both through speaking at events and writing books. But I wouldn't offer to serve others by singing on the worship team. Another friend serves others by having people into her home and serving delightful meals. Hospitality doesn't stress her out, it excites her to serve others this way. No act of service is "better" than another. However, the key to finding joy in serving others is to serve them out of your own unique gift mix.
4. Respect Your Limits
Resentment creeps in when you serve out of exhaustion rather than out of the overflow of a full heart. Rather than serving out of a heart of love, we become tempted to serve out of a heart of guilt. I have seen this time and time again. People start out with great intentions. They start with love, but because they don't know their own limits, they serve till they're exhausted and resentful. This type of serving others becomes slavery and is not what Jesus intended.
Even Jesus needed to embrace His limits when He walked this earth. He was bound by a 24-hour day. He needed to eat and sleep. In Mark 1:35-39, we find an intriguing story illustrating Jesus embracing His limits. Jesus had spent the previous day doing lots of ministry. He taught in the synagogue, healed many, and cast out demons. The next morning, He rose early to spend time alone with the Father. When the disciples found Him, they exclaimed, "Everyone is looking for you!" (Mark 1:37). It's almost as if they're annoyed that Jesus took some time for Himself to be alone with the Father in prayer. Jesus doesn't allow Himself to feel pressured by them. Instead, He calmly says, "Let us go somewhere else" (Mark1:38). He didn't give in to the pressure from the disciples. He respected His limits and did not heal everyone. In doing so, He provided such a great example for us to embrace our limits. Ask the Holy Spirit to show you your own limits. Serve out of a place of a rested and revived heart.
Ask God to Increase Your Joy
When you feel your joy slipping ask God to fill you with renewed joy as you serve others. When the thought comes to offer spontaneous generosity, ask the Holy Spirit to fill you with joy as you take care of the needs of others. When you are exercising your gifts, ask the Holy Spirit to increase your joy. As you faithfully ask and continue to serve, I believe God will answer your prayers. Jesus said, "Ask and it will be given to you; seek and you will find; knock and the door will be opened to you" (Matthew 7:7). Here's what's true: Jesus wants you to be filled with joy as you are serving others. Don't hesitate to ask. Jesus promised to answer. You can use this prayer as a starting point:
Lord Jesus, I want to follow your example and serve others with a heart of joy. As I serve others, I pray that you will help me to feel less isolated and more connected. Prompt me by the power of your Spirit for how to exercise spontaneous generosity. Help me to know exactly how to serve others from the uniqueness of who You have called me to be. When I become weary, fill me with the wisdom to know and embrace my limits. Help me to see others as you see them and increase my joy as I value others and serve them in your name.
Photo Credit: ©GettyImages/Silvia Jansen
---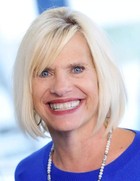 Authentic. Passionate. Funny and Biblical all describe Becky Harling. A best-selling author, Becky is a popular speaker at conferences, retreats, and other events. She is the author of 11 books including, How to Listen so Your Kids Will Talk, Psalms for the Anxious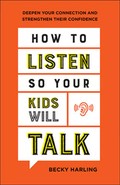 Heart, and The Extraordinary Power of Praise. Becky is a certified coach with the John Maxwell Team and a seasoned Bible teacher. You can connect with Becky at www.beckyharling.com, www.harlingleadership.com, Facebook https://www.facebook.com/beckyharlingministries, Twitter, @beckyharling, or on Instagram at Becky Harling