4 Ways to Seek Joy Every Day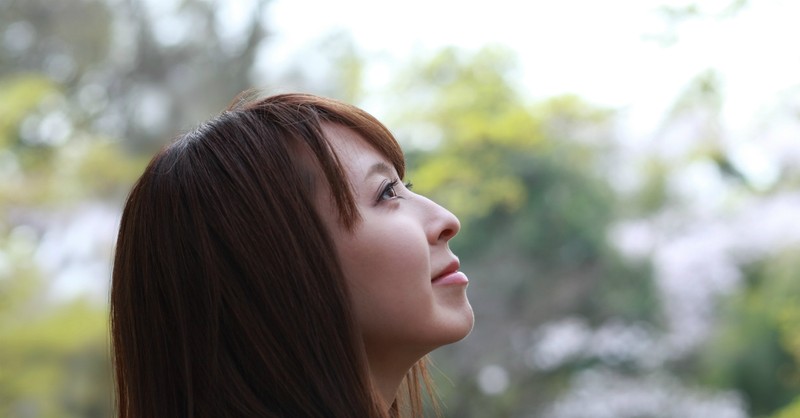 "Shout aloud and sing for joy, people of Zion, for great is the Holy One of Israel among you" (Isaiah 12:6).
There are few things that give me more joy than seeing the season change from dark, gray, frozen winter into a bright, rejuvenated spring. Even the threats of pollen and sunburn can't dampen the excitement of getting back outside to see everything come to life! It's these days, when everything seems bright and cheerful and exciting, that I wish I could bottle up for the other days.
It's hard for me to be joyful when there's an ice storm, when the dog is sick, when the dishes are piling up or someone is upset with me. And to be sure, those feelings of boredom, stress or sadness are valid feelings. If we aren't happy all the time, it doesn't mean we aren't being good Christians; it means we are being normal humans.
But regardless, 1 Thessalonians 5:16 tells us to "rejoice always." We can only do this because of the hope found in Christ. Even on the darkest days of our lives, we have the hope of a brighter future with our Lord. This is the kind of deep, abiding love that we can only experience as Believers. It's fantastic! But it's also the topic of another article.
Seek Out the Everyday Kinds of Joy
Today, I want to talk about that everyday joy. If you, like me, often struggle with focusing too much on the negative, I want to challenge you to seek out the good things in every day. About two years ago, I started a mental health exercise where I'd list as many good things from that day as I could. The early morning sunlight filtering through the trees. My neighbor's little girl dropping her toy to say hi to my dog. A coworker complimenting my work, (or my sweater!)
After a few weeks, I started writing them down before bed – as many happy things as I could think of. After a few months of success, it became a year-long journaling challenge. Every day I had to write at least one good thing, no matter how bad the day was.
And the fantastic thing about this project? It started to impact the way I saw the world. I caught myself over and over looking at something and thinking "oh that's going in the journal tonight." Philippians 4:8 says "Finally, brothers and sisters, whatever is true, whatever is noble, whatever is right, whatever is pure, whatever is lovely, whatever is admirable—if anything is excellent or praiseworthy—think about such things." While keeping this journal, I definitely started to notice the lovely and admirable things more.
I'd challenge everyone I know to try this out. For a week, or for a year, take a moment before bed every day to write down as many good things as you can think of. Or, if you aren't a writer, list them off to yourself in the shower, go on a walk and spend time meditating on the good things, or maybe even find a friend or loved one whom you can share with each day. See how it impacts your thought life and the way you view the world, and see if you don't start to be more aware of the little ways God is bringing beauty into your life every day.
Below are four tips I've learned over the past year for seeking out joy every day.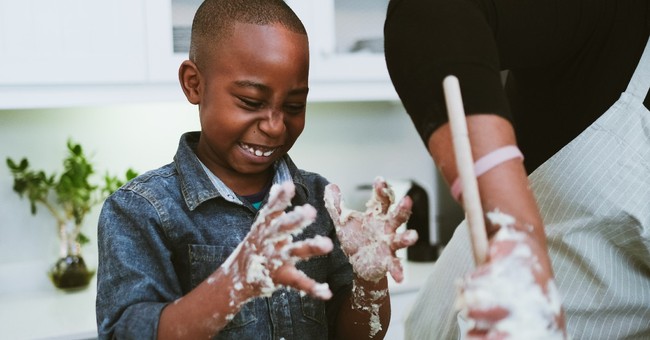 Photo credit: ©Getty Images/Hello Africa
1. Notice Everything That's Good
When I flipped back through my completed journal earlier this year, I got to laugh at some of the small things that brought me joy. One day I wrote "a really ripe mango." Another day was blessed by a popular baby alien.
One of my favorite movie quotes comes from "War Horse." The main character says that there are big days, and there are small days. Most days, he continues, are small days, and they don't mean much to anyone.
The fact is that you will have many small days. (Think of how stressful life would be if everyday was big!) But that doesn't mean the small days won't have big joys. The Bible reminds us that God cares about the little things (Matthew 10:29-30), and He cares about you. So when you climb into bed at night, even if it felt like the smallest of small days, think back on the little joys.
2. Write Something Every Day
This one is probably the most challenging. I kept my journal in 2020 (yikes) so there were plenty of days when I didn't feel like anything good happened. But those are the days when it is most important for us to pause and think of the good. Even if a day was lonely or boring, there was something good in it. A favorite snack. A TV show or nostalgic movie I really enjoyed. A line from a podcast that made me laugh.
However, I was also blessed that year to not face any true tragedy, so if you are facing that, I don't want to handwave that pain. Some days are truly dark, and it can be impossible to find any earthly comforts to write down. But we have a Father in Heaven who understands that grief, and wants to provide us with His supernatural comfort.
David, no stranger to grief himself, wrote "The LORD is close to the brokenhearted and saves those who are crushed in spirit" (Psalm 34:18). Likewise, we are encouraged by Jesus when He told His disciples "So with you: Now is your time of grief, but I will see you again and you will rejoice, and no one will take away your joy" (John 16:22).
For the days of deep hurt, focus on the compassion of our Savior. For the days that just feel blah, take time to really think: What was beautiful or good today?
3. Be Generous with Yourself, and Don't Be Modest Here
I am my own worst critic most of the time. I feel like we ladies are tougher on ourselves than most men. But this space isn't the time to be modest!
I know as Christians we don't want to be prideful, and if this is something you struggle with, then perhaps skip to the next section. But if you are like many who struggle to see yourself in a positive light, I'd challenge you to boast a little bit in your journal!
What are the gifts that God has given to you? Are you a hard worker? Write about a project you are excited to see finished. Do you feel that God has gifted you in evangelism? Write about your success sharing the Gospel. Are you hospitable? Write about how well you think a gathering you planned went. God has made you good at something, and it's ok to be excited about that thing.
If you struggle with body image, for both men and women, this could be a great time to notice and write about the fantastic things your body can do. King David reminds us that we are all "fearfully and wonderfully made" (Psalm 139:14). That's something we often hear when talking about new babies, but it isn't something any of us grows out of! We are no less fearfully and wonderfully made as adults than we were as children.
If you struggle to see your body in this way, then take some time to write down any little wins. Your beautiful moment of the day may have been your legs carrying you on a nice long walk. Or your arms wrapping a friend in a hug. Or even a new shirt that you thought made you look really good! Without coming at this from a position of pride, just try to see yourself the way God sees you: beloved, beautiful and strong.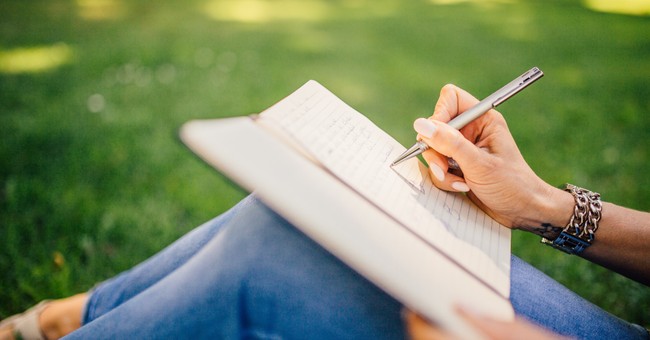 Photo credit: Pexels/Negative Space
4. Share the Good Things with Another Person
I love telling people about this journal. And I was thrilled a few weeks ago when a friend told me that she had started keeping a journal to write good things in every day!
I really enjoy sharing this idea with others for two reasons: first, it's a joy to share joy with others! Talking about some of the beautiful things that I've written about or started noticing more often can help others to start thinking that way too. And everyone can use a little joy in their life – if you see something nice, point it out!
But I also like talking about this project to encourage others. The entire idea was born out of a struggle with anxiety and fear. In that season of life, God laid 2 Timothy 1:7 on my heart. It says "For God has not given us a spirit of fear and timidity, but of power, love, and self-discipline." God doesn't want us to be walking around in constant fear. He has gifted us with His peace, but we sometimes have a hard time recognizing and accepting that.
In this day and age, so many of us are struggling with anxiety, depression and general fear. Taking time to share something that helped me with a friend can be such a great blessing for both of us.
And one final note on sharing the good things with someone – you can also share the good things with God! Our Father loves to hear from us, and prayer isn't just a time to ask for things. Take some time every once in a while to praise God and thank Him for the things in your journal, big and small!
A Prayer to Seek Joy Every Day
Dear Heavenly Father,
Thank you for every good, beautiful, and praiseworthy thing in this world! God you are such a magnificent creator, to have gifted us with so much beauty and joy! You care about the tiniest details, and you don't forget anything that's happening in my life. I confess Lord, that I often focus too much on the negative. I worry and stress, often over things that won't even happen. I pray that you would make me more aware of the little blessings in my life everyday God. I know that you care for me, physically, spiritually, emotionally and relationally. You sent your Son to earth to rescue me from my sins and give me hope. But you've also blessed me in so many little ways to make my time on earth pleasurable. God, I pray that as you help me to notice these beautiful things in my everyday life, that you would turn my heart back to praise you for them. Help this joy to shine through me, so that others would come to know you and the joy that you give.
I ask these things in your name, Lord,
Amen.
More from this author
Are We Taking Our Sin Seriously Enough?
How to Interpret the Bible More Easily with an Inductive Study
Lies about Forgiveness and How Christians Ought to Respond
Photo credit: ©Getty Images/Takako Watanabe
Bethany Pyle is the editor for Bible Study Tools.com and the design editor for Crosscards.com. She has a background in journalism and a degree in English from Christopher Newport University. When not editing for Salem, she enjoys good fiction and better coffee.