What Angels Can and Cannot Do
Dr. Jack Graham

Prestonwood Baptist Church

2016

5 Jul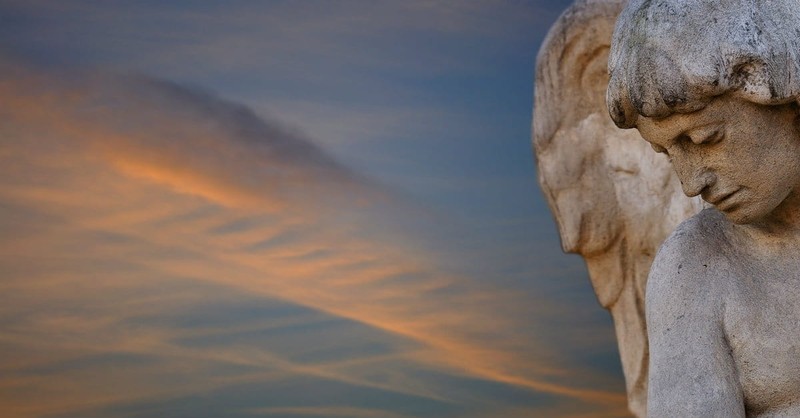 This scene from Scripture has always fascinated me because it showcases both the unparalleled power and the undeniable impotence of the angelic realm. First, their power. We see in this episode the ability of the angel of the Lord to burst through man-made barriers with no effort whatsoever. It's like the walls of that prison were made of butter, not brick, which shouldn't be all that surprising given the things we see angels doing in other biblical accounts. They closed the mouth of lions (Daniel 6); they rolled back a heavy stone (Matthew 28); they loosed thick chains (Acts 12)—they were empowered in ways superheroes could only dream about. Angels are very powerful but must never be worshiped. For example, when the apostle John was tempted to fall at the feet of the angel who offered him the vision of the new heaven and new earth in Revelation 19, the angel rebuked him, saying, "You must not do that! I am a fellow servant with you and your brothers who hold to the testimony of Jesus. Worship God" (v. 10).
Angels are mighty spirit beings who command attention. They are not cuddly cherubs, but glorious creations called to worship and war in the power of almighty God. But it's critical to note that despite their myriad amazing attributes, as I alluded to in chapter 3, not everything is theirs to do.
There is at least one critical thing angels cannot and will not do, which is to witness to the saving grace of Jesus in their own lives. Angels testify to the glory and creation of God, but God has called you and me to witness of the grace of God. Why else would the angel of the Lord have told the freshly freed apostles to scurry over to the temple? If the angel himself could have done it, wouldn't he have? If he could have shared the gospel message, wouldn't he have spoken up then and there? The angel commanded Peter and John to go do what he could not do—speak all the Words of Life.
Indeed, while there are many wonderful things the angels can do, they cannot join the song that those of us who have tasted grace firsthand are utterly compelled to sing. Nineteenth-century hymn writer Johnson Oatman penned the song "Holy, Holy, Is What the Angels Sing" (1894), which concludes along these same lines. He wrote:
So, although I'm not an angel,
yet I know that over there
I will join the blessed chorus
that the angels cannot share;
I will sing about my Savior,
who upon dark Calvary
Freely pardoned my transgressions,
died to set a sinner free.
I follow a Twitter feed that posts Charles Spurgeon quotes nearly every day, and this one popped up as I was working on this chapter: "A soul in converse with God is the admiration of angels." We have been given something angels have never experienced—the forgiveness of our sins. At the cross, the angels stood amazed by the love of God demonstrated by Jesus for sinful people. Angels can only admire what God has done in saving us and giving eternal life to all who believe. It is true, therefore, that God has commissioned people, not angels, to take the good news to the ends of the earth. God could have written his message in the sky, or delivered it through a majestic angel, but he chose us. We are the ones called to proclaim his amazing grace. We must never expect an angel to do what God has told us to do.
I grew up in Conway, Arkansas, thirty miles north of Little Rock and adjacent to the Toad Suck ferry (true story, real name), and it was there that I surrendered my life to Jesus Christ. I was a little boy—only six years old—when a traveling evangelist came to town, pitched a big tent, and held a week-long revival. I was raised by parents who loved God and who talked freely with me about the gospel and about awesome stories in the Bible, and so when my buddies and I made our way to that tent each night, I recognized the themes that were being preached. And boy, could J. Harold Smith preach! If it were possible to literally preach your heart out, Preacher Smith would have done just that. He was determined that everyone in our community understand that Jesus died to save us from our sins and rose again to give us eternal life, and at age six, I for one understood. I trusted Jesus to be my Savior and Lord that day.
Some cynics may think that childhood conversions are suspect— Does a child really understand the huge decision he's making?—and yet Jesus said that unless we "become like children," we "will never enter the kingdom of heaven" (see Matthew 18:3). Certainly, I couldn't grasp the magnitude of what it meant to "surrender my life to Christ," given I'd only been involved in life for six short years. But that day I made my way to the front of that tent and professed my faith. I began to follow Jesus, and there has been no turning back.
I went back to Conway recently and decided to drive over to the exact plot of land where that tent revival had been held all those decades ago. I stood on the same spot where I'd stood as a boy of six, and I thanked God for caring for a small boy in Arkansas and for calling me into his family that memorable night. That spot is my Beth-El, "house of God," the place where I became his.
It occurred to me as I headed back to Dallas a few days later that I have been telling that story of my age-six conversion for more than five decades now to anyone and everyone who will listen. I love talking about how it all began for me and about how my faith has sustained me at every step along the way. If you are a person of faith in Christ, then you know exactly what I mean. You probably light up whenever you have the opportunity to talk about who you were before you knew Christ and how he has changed your life for the good. We need these stories, don't we? Stories of transformation and surrender and hope. Colossians 1:27 says that ultimate hope—the "hope of glory"—is Christ in us. And if ever there was a time when our world could use a bit of hope, it is now.
And so we go. We rise early in the morning and spend time in prayer. We study the Scriptures and seek out the promises of God. We listen for the Holy Spirit's whisper, eager to obey. We engage in corporate worship, gaining strength from the company of believers when life has left us feeling weak. We reject a superficial existence, opting for things supernatural instead. And then with joy and confidence we share our story of how God found us and changed our lives. What a privilege to do what angels can only admire: to witness of the power of Jesus in our lives.
[Editor's Note: Content taken from Angels: Who They Are, What They Do, and Why It Matters by Jack Graham, ©2016 by Jack Graham. Used by permission of Bethany House Publishers, a division of Baker Publishing Group, www.bakerpublishinggroup.com.] 
Dr. Jack Graham is the pastor of Prestonwood Baptist Church, one of the nation's largest, most dynamic congregations. He can be seen and heard across the country and throughout the world via PowerPoint Ministries, broadcast weekly on TBN, Daystar TV, and hundreds of radio stations around the country. Dr. Graham has a master of divinity degree with honors and a doctor of ministry degree from Southwestern Baptist Theological Seminary. He and his wife, Deb, live in Frisco, Texas, and have three grown children. Learn more at www.jackgraham.org. 
Publication date: July 5, 2016