What Are the Basic Beliefs of Christianity?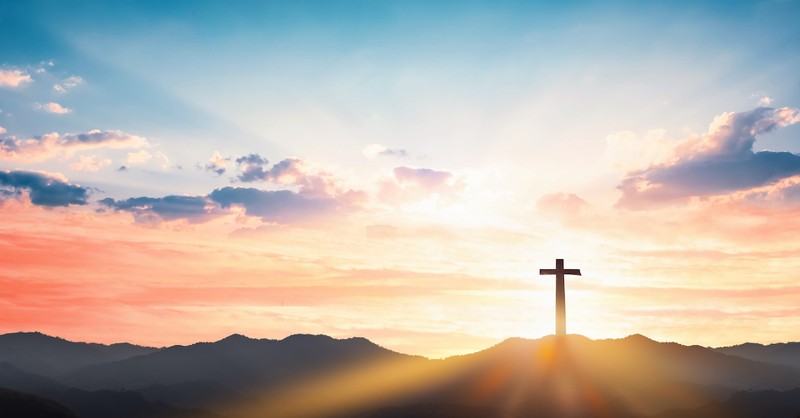 When I was growing up in church around the age of thirteen, we were required to take a course in doctrine. The goal was to help you become aware of what you believe. As I have gotten older, I am amazed at how I have never forgotten what I learned in those classes as a teenager. If I learned anything in those classes, it is the importance of knowing what are the basic beliefs of Christianity. While I can't focus on all of the basic beliefs and do them any justice in one article, I can focus on seven. You might be surprised to know that there are some things Christians don't agree on. Usually, those things are not considered a core or basic belief of Christianity and, therefore, I won't address those. The ones I will talk about are fundamental to the faith and I would say you can't be a Christian if you don't hold to these basic beliefs. If you ever wanted to know what the basic beliefs of Christianity are, keep reading to find out.
1. Christianity Beliefs: The Bible Is the Inerrant Word of God
All Scripture is God-breathed and is useful for teaching, rebuking, correcting and training in righteousness, so that the servant of God may be thoroughly equipped for every good work. – 2 Timothy 3:16-17
The reason this belief is so important is that the Bible is the foundation for all Christian doctrine and belief. It is God's written word to mankind and everything you believe as a Christian comes from within the pages of Scripture. The Bible is the first word on our faith and doctrine, and it is the last word on our faith and doctrine. In order for any belief to be a basic belief of Christianity, it must agree with what is written in the Bible.
2. All Men and Women Are Sinners
As it is written: "There is no one righteous, not even one; – Romans 3:10

For all have sinned and fall short of the glory of God – Romans 3:23
One of the challenges that many people have with the basic beliefs of Christianity is that we proclaim that all people are born sinners. No one is without sin. This is hard for some people to believe and it becomes a stumbling block for many. To come to faith in Christ the first thing that you have to admit is that you are wrong. Wrong about the way you were living and wrong about the things you have done and believed. This is difficult for a lot of people and some people find it offensive. The truth is you must first acknowledge you are a sinner (that you are wrong) and by doing that you recognize your need for a savior.
3. Christianity Beliefs: Jesus Is the Only Hope for Salvation
Jesus answered, "I am the way and the truth and the life. No one comes to the Father except through me." – John 14:6

Salvation is found in no one else, for there is no other name under heaven given to mankind by which we must be saved. – Acts 4:12
This belief is clear and straightforward. There is no other way of redemption, no other way of salvation, and no other way for relationship with the Father except through Jesus Christ. (By the way, this can be offensive to people too.) Recognizing your need for a savior is paramount to Christian belief. Once you come to that conclusion then you need to recognize Jesus as the one who is the Savior that you need. The hope of salvation in Jesus Christ alone is fundamental to the basic beliefs in Christianity. As many pastors have stood and declared in pulpits, salvation comes by putting your faith alone in the finished work of Christ alone. There is no other way.
4. The Deity of Christ
I want to point your attention to two key scriptures.
In the beginning was the Word, and the Word was with God, and the Word was God. – John 1:1

The Word became flesh and made his dwelling among us. We have seen his glory, the glory of the one and only Son, who came from the Father, full of grace and truth. – John 1:14
Essential to what are the basic beliefs in Christianity is that Jesus Christ was God in human form. In case you are wondering that's what deity is. It is the divine nature of Jesus Christ. He was fully God and fully man when he walked this earth. This was not just what the writers wrote but it is what Jesus proclaimed himself. The reason this is so important is that this brings the character of Jesus into question. Jesus was either God in flesh who came to redeem mankind, or he was a liar who deceived many. There is no middle ground. The entire foundation of Christianity is built around the person of Jesus Christ. If you don't see Jesus as God, then he can't be the Messiah because that would nullify the claims of deity he made about himself. Therefore, if your understanding of Jesus is wrong then your understanding of Christianity will be wrong as well.
5. The Sacrificial Death of Jesus
In all honestly, the basic beliefs of Christianity can be summed up in one verse.
For God so loved the world that he gave his one and only Son, that whoever believes in him shall not perish but have eternal life. – John 3:16
This is the heart of what Christians believe. As I mentioned earlier, we are all sinners in need of a savior. However, our sin requires justice and judgment from a just God. In other words, someone has to pay for them. Because God loved you and I so much he sent his Son as a sacrificial substitute to pay for the sins that we committed. The perfect Christ took on the sin of mankind and by doing so paid the debt of sin that we owed. It was this sacrifice that made it possible for your sins to be forgiven.
6. Christianity Beliefs: The Bodily Resurrection of Jesus
Of all the basic beliefs of Christianity, this is one of the most important. I could even make the argument this is the most important belief. Here is why. The resurrection proved that everything Jesus said about himself is true. Simply put this proved he is who he said he is. Without the bodily resurrection of Jesus Christ there is no Christianity, Jesus was just another person, and most importantly you are still dead in your sins. Consider what the Apostle Paul said,
For if the dead are not raised, then Christ has not been raised either. And if Christ has not been raised, your faith is futile; you are still in your sins. Then those also who have fallen asleep in Christ are lost. – 1 Corinthians 15:16-18
As important as it was for Jesus to die on the cross for your sins, that did not complete the work of your salvation. It was his resurrection that did. This is what sets Jesus apart from any other religious leader or prophet. His tomb is empty and theirs are not.
7. The Return of Jesus and the Hope of Eternal Life
And if I go and prepare a place for you, I will come back and take you to be with me that you also may be where I am. -John 14:3

"Men of Galilee," they said, "why do you stand here looking into the sky? This same Jesus, who has been taken from you into heaven, will come back in the same way you have seen him go into heaven." – Acts 1:11
As Christians, we believe Jesus is coming again. He will make a bodily return to the earth and establish his rule and reign in the earth. The ultimate hope of our faith is that we will spend eternity with Jesus. This is the reward we look forward to. It is this hope that allows you to endure hardship, persecution, and trials of every kind because you know there is an eternal reward waiting for you. Without this hope then as the Apostle Paul said we are to be pitied above all men.
If only for this life we have hope in Christ, we are of all people most to be pitied. – 1 Corinthians 15:19
The good news is that our hope extends beyond this life and beyond the grave. We will all one day pass from this life and as Christians, we know and believe there is an eternity in heaven waiting for us because of what Jesus has done for us.
If you are reading this and you are new to the Christian faith or if you have no faith, I hope you have a better understanding of what some of the basic beliefs of Christianity are. There are more that I could have written about, but I think this gives you enough to get started. If I could sum it up it would simply be this. Christianity is all about God loving you so much that he didn't want to leave you in your sinful condition, so he made a way through the death and resurrection of Jesus Christ. He simply did for us what we could not do for ourselves. That is what Christianity is all about.
Further Reading
What Do Christians Really Believe?
Photo credit: ©GettyImages/shuang paul wang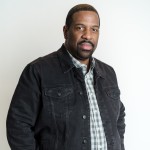 Clarence L. Haynes Jr. is a speaker, Bible teacher, and co-founder of The Bible Study Club. He is the author of The Pursuit of Purpose which will help you understand how God leads you into his will. He has also just released his new book The Pursuit of Victory: How To Conquer Your Greatest Challenges and Win In Your Christian Life. Do you want to go deeper in your walk with the Lord but can't seem to overcome the stuff that keeps getting in the way? This book will teach you how to put the pieces together so you can live a victorious Christian life and finally become the man or woman of God that you truly desire to be. To learn more about his ministry please visit clarencehaynes.com.