What Blessings Does Jesus Offer Us Today?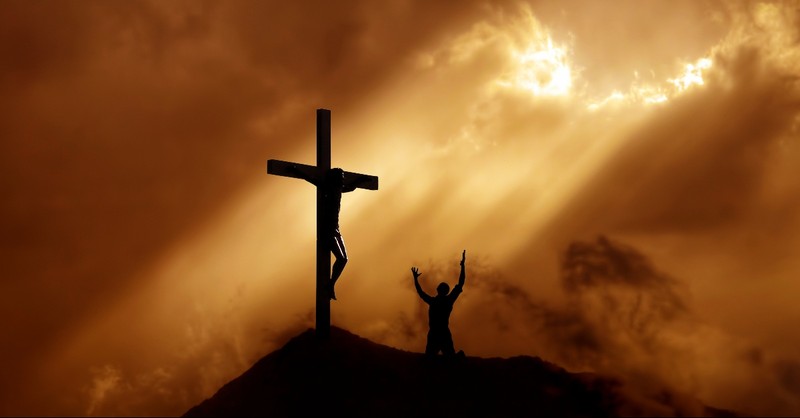 Each of the four gospels says that anyone who knows and loves Jesus (as He really is) is a blessed individual, indeed!
Of course, we love the Lord only because He first loved us (1 John 4:19). That's not a once-in-a-lifetime-event. Instead, He keeps loving and blessing us as we continue to abide in Him.
At a pivotal point in my life's journey, three-and-a-half-years-ago, I felt Jesus say to me, "David, I love you! I'm crazy about you, beloved! Experience My love now!" What a moving experience. I wrote down the words and have thanked the Lord for them countless times since then.
This August, when I found out I had breast cancer, I initially despaired. Then I felt Jesus say to me, "Love Me!" And so I will...as I have...through storms and sunshine...until my last day on earth, I pray. Three weeks later, I also felt Jesus say to me, "Don't worry about the future. Love Me today!"
If you and I love Jesus, what blessings does He offer us today?
Unexpected Ancient Blessings
1. Jesus elevates the status of women back to His original intention when He made and blessed Adam and Eve. The Lord "created them male and female and blessed them. And he named them 'Mankind' when they were created" (Genesis 5:2; Genesis 1:27-28; Genesis 2:22-23).
I'm still deeply moved every time I read about how the Lord respected, honored, and blessed women (these and many others):
And a few more whom Jesus regarded:
The woman caught in adultery yet was pardoned by Jesus (John 8:1-11).
2. Jesus blesses us today through the powerful blessings He gave to our spiritual father of faith, Abraham. The Lord promised: "I will make you into a great nation, and I will bless you; I will make your name great, and you will be a blessing. I will bless those who bless you, and whoever curses you I will curse; and all peoples on earth will be blessed through you" (Genesis 12:2-3; Genesis 22:18; Genesis 24:1).
The powerful blessings to Abraham extended not only to his son Isaac and grandson Jacob and great-grandson Joseph but to Egypt and many other nations thanks to the Lord's sovereignty (omni-greatness, including omnipresence) and providence (guidance and goodness).
All were told, "bless," "blessed," "blessing," and "blessings" and they appear 65 times in the book of Genesis. That's a lot!
Thanks to Jesus, those same powerful blessings to Abraham reach all the way to us today (John 8:56-58; Acts 3:25; Romans 4:12-25; Galatians 3:8-14; Hebrews 6:13-15).
The greatest of those blessings is the Lord's gift of faith to you and me. What a great gift, indeed!
3. Jesus blesses us today through the most famous (three-fold) blessing in the Old Testament. Say this aloud as a blessing for you, your family, and your closest friends. Say, "May the Lord bless you and protect you. May the Lord smile on you and be gracious to you. May the Lord show you his favor and give you his peace" (Numbers 6:24-26, NLT).
The first half of each line offers the Lord's blessing, smile, and favor. The second half of each line offers the Lord's great protection, gracious provision, and grace-filled peace. What more could we desire, want, or need?
We see this three-fold blessing echoing throughout the rest of the Old Testament (Hebrew scriptures) and the New Testament, as well. So, it pays to memorize and pray these three lines often!
4. What about the 45 blessings written by Moses in the book of Deuteronomy? Some apply to us today, but most don't, so we'll keep moving.
5. What about the 58 blessings written by David and others in the book of Psalms? First, see number three above. Second, see Exodus 34:6-7, where the Lord declares His name. Third, consider the Lord's praise. Fourth, consider God's Word. These four subjects cover the vast majority of the blessings described in Psalms.
My "blessings" favorites are Psalm 1, Psalm 34, Psalm 67, Psalm 84, Psalm 112, Psalm 115, Psalm 119, and Psalm 127. I've memorized half of these psalms and read the whole book at least twice a year. It's my go-to whenever I want to be reminded of how the Lord loves to bless us.
We read about the sure blessings of the Lord to David in Acts 13:34 and Romans 4:6-8.
More Blessings Jesus Offers Us Today
1. You'll find excellent articles and videos about the Beatitudes here and here and here, so I won't duplicate what they say. Just remember that each Beatitude begins with "Blessed are…" That's true both in Matthew 5:2-11 and Luke 6:20-23.
2. In Matthew's gospel, Jesus offers one more blessing to us today. We find it in Matthew 11:6, where He says, "Blessed is anyone who does not stumble on account of me." This same promise is repeated in Luke 7:23.
3. Luke adds four more blessings promised by Jesus. First, Jesus says, "Blessed...are those who hear the word of God and obey it" (Luke 11:38). Compare John 13:17 below.
Second, Jesus says, "But when you give a banquet, invite the poor, the crippled, the lame, the blind, and you will be blessed. Although they cannot repay you, you will be repaid at the resurrection of the righteous" (Luke 14:13-14).
Last but not least, Jesus says, "I am going to send you what my Father has promised; but stay in the city until you have been clothed with power from on high" (Luke 24:49). Then Luke adds, "When he [Jesus] had led them out to the vicinity of Bethany, he lifted up his hands and blessed them. While he was blessing them, he left them and was taken up into heaven" (Luke 24:50-51).
In other words, from the beginning (Beatitudes) to end (Ascension), Jesus offered rich blessings — blessings He now offers to us today!
Luke sneaks in one more in Acts 20:35. There, Paul quotes Jesus saying, "It is more blessed to give than to receive." Indeed!
4. John can't help but add three more blessings promised by Jesus. First, "Now that you know these things [what I, Jesus, have said], you will be blessed if you do them" (John 13:17). Compare Luke 11:38 above. Also, see Romans 10:12 and James 1:25.
On the night before His crucifixion, Jesus thanked the Father for loving His disciples "as much as you [Father] love me" (John 17:23, NLT). How incredibly blessed they were! And how very good that you and I can thank the Lord God daily for His sovereignty, providence, holiness, and love.
Finally, "Because you have seen me [Jesus], you have believed; blessed are those who have not seen and yet have believed" (John 20:29). That last line is directly speaking to us today!
5. Of course, the blessings offered by Jesus to us today aren't limited to what we read in the four gospels. We still have half a dozen more to go. In Acts, we already saw the blessing in 20:35.
In Romans, the Apostle Paul adds, "The same Lord is Lord of all and richly blesses all who call on him" (Romans 10:12; Romans 10:17). This speaks to salvation in Jesus!
In 2 Corinthians 9:8, we read, "God is able to bless you abundantly, so that in all things at all times, having all that you need, you will abound in every good work." This speaks to generosity to the Lord's work through the local church.
In Ephesians 1:3, "Praise be to the God and Father of our Lord Jesus Christ, who has blessed us in the heavenly realms with every spiritual blessing in Christ." While some speak of the already/but not yet dichotomies of our faith, I like foretastes of heaven. What's your latest foretaste of heaven? What's your next?
In Titus 2:13, it says, "While we wait for the blessed hope — the appearing of the glory of our great God and Savior, Jesus Christ." This speaks to His second coming!
In James 1:12, it is written, "Blessed is the one who perseveres under trial because, having stood the test, that person will receive the crown of life that the Lord has promised to those who love him" (See also James 5:11; 1 Peter 3:14; 1 Peter 4:14).
6. Jesus promises to reward us for a godly life. On the last page of Scripture, He says: "Let the one who does right continue to do right; and let the holy person continue to be holy. Look, I am coming soon! My reward is with me, and I will give to each person according to what they have done. I am the Alpha and the Omega, the First and the Last, the Beginning and the End" (Revelation 22:11-13).
This fulfills what Jesus said to His disciples shortly before the Last Supper. He told them, "Then the King will say to those on his right, 'Come, you who are blessed by my Father; take your inheritance, the kingdom prepared for you since the creation of the world'" (Matthew 25:34).
After 10 hospitalizations in six years, including a full left mastectomy in late August (yes, men get breast cancer too), I often find myself praying: "Jesus, You know the number of my days. May I bring You glory, honor, and praise."
If I do that, tremendous blessings await me in heaven and in the new heavens and new earth.
Bottom line: Let's keep seeking the wonderful blessings Jesus offers us today — and forever!
Photo Credit:©iStock/Getty Images Plus/mbolina
---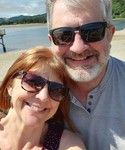 The late David Sanford's book and Bible projects were published by Zondervan, Tyndale, Thomas Nelson, Doubleday, Barbour, and Amazon. His latest book was Life Map Devotional for Men published concurrently with his wife Renee's book, Life Map Devotional for Women.