What Can the Early Christians Teach Us about Tolerance Today?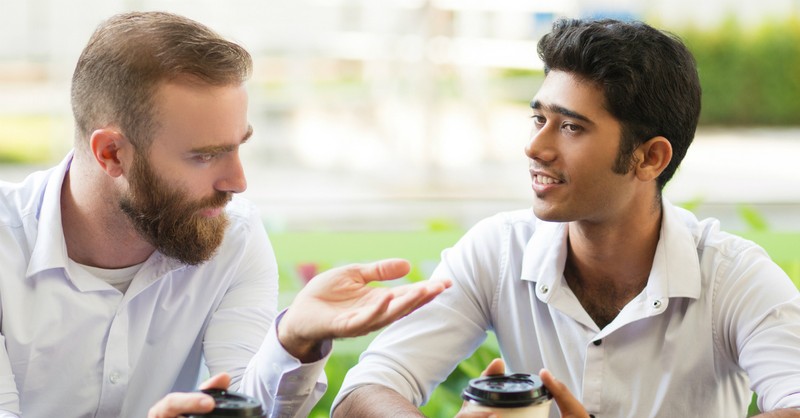 The Gospel of Matthew ends with Jesus giving this charge to his disciples: "Go therefore and make disciples of all nations, baptizing them in the name of the Father and of the Son and of the Holy Spirit, teaching them to observe all that I have commanded you. And behold, I am with you always, to the end of the age." (Matthew 28:19-20)
It didn't take the disciples long to begin fulfilling the Great Commission.
A few weeks later, standing with the other disciples, Peter gave a rousing sermon to a crowd gathered in Jerusalem for Pentecost, and 3,000 people became Christians.
The number of Christians in Jerusalem continued to grow over the next few years and, when Philip became an evangelist outside the city, the Christian Church spread all the way to Ethiopia. After Paul became a convert, he spent the next 30 years taking the Gospel to the north and west, all the way to Rome and possibly to Spain.
For the Apostles and other early Christians, nearly everyone they met was not a Christian.
How did they approach "unbelievers"?
When someone became a Christian, what expectations did other Christians have for that new believer's religious practice and lifestyle?
Early Evangelicals Were Tolerant of Religious Lifestyles Among Converts
In the first few decades after the resurrection of Jesus, most people who became Christians converted from Judaism. But they did not expect other new converts to adhere to Jewish practices.
"Early Christians were zealously evangelistic," says David Instone-Brewer, a Baptist minister and Bible scholar who covers the topic of tolerance in his new book Moral Questions of the Bible: Timeless Truth in a Changing World. "At the same time, they were tolerant of other religious lifestyles among converts. So long as converts followed Jesus, it didn't matter whether they followed a Jewish lifestyle or not."
The tolerance of early Christians was not due to cowardice. Julius Caesar had given Jews the right to practice their religion. If Christians had wanted to escape persecution, they could have positioned Christianity as a form of Judaism. Instead, early Christ-followers maintained that practicing Judaism was not sufficient for salvation and, as a result, they were persecuted by Jews and Romans alike.
The Core of Faith: Relationship, not Ritual
Early Christians recognized that the core of Christianity was not religious practices nor philosophical beliefs but a relationship with God through Jesus, the risen Christ.
While they rejected idolatry and immorality, Christians did not ask converts to give up any religious customs unless those customs were in conflict with God's laws.
"New believers had the freedom to live out their faith within their own culture," says Instone-Brewer. "They could worship as they chose, including continuing their old ways of 'doing religion'."
In short, Christianity transformed one's inner life and morals but left one's culture intact.
"Because the first Christians were Jews, they continued to worship on a Sabbath, heard sermons, and ate kosher food," continues Instone-Brewer. "They even frequented the Temple, not only because it was a good place to meet, but because they brought sacrifices. This sounds to us today as though their adherence to their newfound Savior was somewhat lacking, but Jesus himself assumed they would still bring Temple offerings." (See Matthew 5:20, Matthew 5:23.)
Paul's Pragmatic Approach to Sharing the Gospel
In his efforts to spread the Gospel to Jews, Paul took a pragmatic approach to Jewish practices. He made Jewish vows, which included shaving his head (Acts 18:18) and bringing an offering to the Temple (Acts 21:23-26).
He also circumcised a Greek convert named Timothy so that he could accompany Paul in places frequented by Jews (Acts 16:3).
"The circumcision of Timothy later caused confusion," explains Instone-Brewer, "because people thought that Paul was teaching that circumcision was part of salvation. By pointing out that Titus, another Greek convert, wasn't circumcised, Paul clarified that Jewish practices such as circumcision were not needed for salvation."
Still, some Jewish converts thought that Christianity was merely a form of Judaism. They told Gentiles, or non-Jews, that, to become Christians, they first had to convert to Judaism.
"Paul rejected this very firmly," says Instone-Brewer. "He allowed anyone to follow Jewish religious customs but vehemently forbade anyone from requiring Jewish practices such as eating kosher food or being circumcised."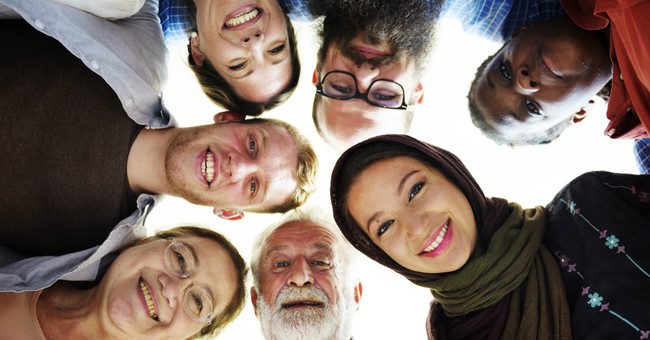 Photo Credit: ©GettyImages/Rawpixel
What about Gentile Practices?
The first Gentiles who were most receptive to the Gospel were those who respected the Jewish faith. They frequented synagogues and followed Jewish morals, and they were referred to as "Godfearers" or "God-fearing Gentiles" in Acts 13:16 and 13:26. After hearing the Gospel in the synagogue, some of these Gentiles became Christians.
While they respected Judaism, Gentile converts had practices that were at odds with Jewish laws and customs. What did Christian leaders such as Paul say about such practices? In general, practices were allowed as long as they did not conflict with God's laws.
"Paul's maxim was expressed in Romans 12:18: 'If it is possible, as far as it depends on you, live at peace with everyone,'" says Instone-Brewer. "He wanted believers with different customs to live in harmony whenever possible.
For example, Paul allowed Gentile believers to eat meat that might have been offered to a god, so long as they recognized that the god was nothing. If other believers who were present objected to this practice, however, then Paul recommended that the meat not be eaten."
Secular Tolerance vs. Christian Tolerance
Instone-Brewer is quick to point out that not all tolerance is the same…nor was it the same 2,000 years ago.
"Roman society expected everyone to be tolerant of all religions by actually worshiping all the gods," he says. "Romans made friends and business partners by eating meals in each other's temples, and a wife was required to add her husband's gods to those that her family worshiped.
While Roman tolerance meant that everyone had to join in with worship, Christian tolerance meant that no one should be forced to do this.
But Romans misinterpreted the Christian approach as one of complete intolerance.
"The Romans simply couldn't understand why Christians wouldn't even offer a drop of wine or say a few words of worship to the divine emperor," says Instone-Brewer. "A Christian's stand against idolatry was seen as disrespect for all gods, so Christians were condemned as atheists—a major crime in Rome."
Like many people today, the Romans also equated tolerance with letting others believe whatever they want without trying to persuade them otherwise. Early Christians clearly disagreed. They enthusiastically shared the Gospel with everyone, and they did not stop when they encountered objections.
"Paul evangelized continuously," Instone-Brewer reminds us. "Acts 18:4 tells us that he spent every Sabbath in the synagogue, trying to persuade Jews and Greeks that Jesus is the Messiah. Often, Paul continued long past his welcome and was thrown out."
Do Today's Christians Practice Tolerance like Those in the First Century?
Instone-Brewer believes that many do.
"Christians are rediscovering the Bible's teaching on tolerance for practices from other religions," he says. "New converts are encouraged to worship Jesus within the culture they are used to. If people want to wear hoodies to church or worship in a pub, that's OK."
He is intrigued by the practices of Christian converts in Islamic or Hindu cultures, where conversion is illegal or dangerous. Today, some of these converts worship Jesus within the rites of their cultural religion.
"It will be interesting to see what such believers will do if their society eventually becomes tolerant enough for them to worship openly as Christians," he says. "Will they decide to keep praying to Jesus five times a day in Arabic, kneeling with foreheads to the ground, facing Jerusalem?
"If they do, I hope they are welcomed, because this is very similar to what Messianic Jews do and what the first Christians converts did in Jerusalem. And Paul defended their rights to do so."
Photo Credit: ©GettyImages/MangoStarStudio
---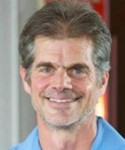 Chris Bolinger is the author of three men's devotionals – 52 Weeks of Strength for Men, Daily Strength for Men, and Fuerzas para Cada Día para el Hombre – and the co-host of the Empowered Manhood podcast. He splits his time between northeast Ohio and southwest Florida. Against the advice of medical professionals, he remains a die-hard fan of Cleveland pro sports teams. Find him at mensdevotionals.com.